Did you know that Instagram has over 1 billion monthly active users?
This platform is a great place to engage your audience and get them to learn more about your business. Sponsored Instagram posts help you build brand awareness and increase engagement that can lead to more leads and sales to help your business grow.
In this post, we'll discuss what Instagram sponsored posts are, how to launch one, and the best times to use them.
Let's get to it!
What are Instagram sponsored posts?
Instagram offers many advertising options for businesses.
One of these options, sponsored Instagram posts, is a great way for your business to reach new customers.
With sponsored Instagram posts, you use creative organic Instagram posts from your page and pay to promote them. It can be any post you've published on your Instagram account.
You don't create a new ad, but rather, promote what is already there.
Like Instagram ads, you can target specific people to see your promoted content.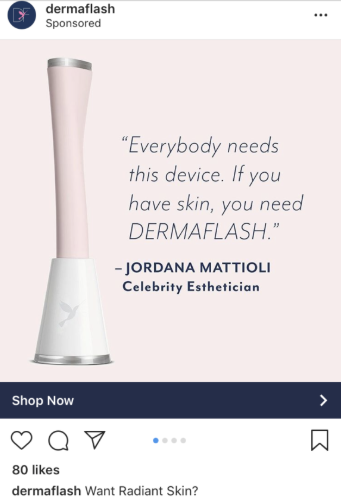 For example, you can target by age, location, and interests, but the targeting is somewhat limited. The goal of promoted posts is to generate more engagement on the original post by reaching people interested in that kind of content.
Your sponsored Instagram posts will only appear on Instagram.
You can, however, add an outside URL to direct people to specific pages on your website. Instagram also allows you to include a call to action (CTA) button to drive traffic to your site. When you run sponsored Instagram posts, you use the ad system.
This is where you can add your CTA button and URL.
Instagram sponsored posts include scalable pricing, plus they're self-serve and launch instantly. This feature puts your business in control and allows you to guide your Instagram campaign towards success.
How do Instagram sponsored posts and Instagram ads differ?
As you look more into sponsored posts on Instagram, you'll come across information about Instagram ads. While these may seem similar, they are quite different from one another.
Let's take a look at how these two types of paid posts compare:

| Feature | Sponsored Posts | Instagram Ads |
| --- | --- | --- |
| Type of content | Content you already have on your Instagram profile | Content you create specifically for your campaign |
| Goal | Engagement | Brand awareness, lead generation, traffic, or conversions |
| Audience | Can set a target audience based on age, location, or interests | Can target specific types of people, but who your ad reaches depends on your campaign goals |
| Engagement | Engagement on sponsored Instagram post appears on the original post | Engagement lives and dies on the ad. Once the ad stops running, engagement ends. |
As you look at these two Instagram advertising options, you'll see their two biggest differences:
Content
One of the most significant differences between these two ads is the type of content you post.
With sponsored Instagram posts, you take content you've already posted and promote it to people who haven't seen it.
Instagram ads require creating content specifically for the ad, even if you copy one of your organic posts.
Engagement
Another big difference between these ads is the engagement.
With Sponsored Instagram ads, your engagement, which includes comments, likes, or shares, will remain on your organic post long after you're done promoting your post.
On your Instagram ads, you lose all engagement once the campaign is over, which means you can't capitalize on it. This is a significant difference between sponsored posts on Instagram and Instagram ads.
If you're looking for a simple and easy way to boost your Instagram engagement, Instagram sponsored posts are the best option for your business.
How to do sponsored posts on Instagram in 7 all-too-easy steps
If you're looking to start using sponsored posts on Instagram, here's how you can get started:
Go to Facebook's Ad Manager and log into your account to create your ad
Set "engagement" as your objective
Choose your target audience
Pick the placement that will drive the most effective results and establish your budget
Select the organic post you want to boost
Review your ad to make sure everything looks good
Submit it
Follow these simple steps to create impactful Instagram sponsored posts for your business.
When should I use Instagram sponsored posts?
Now that you know how to use Instagram sponsored posts, the next step is to figure out when to run them. There are many occasions where sponsored posts will help your business earn valuable buzz on Instagram. Three great reasons for launching sponsored posts on Instagram include:
1. You have posts that are performing well
If you have organic posts that are performing well on your Instagram account, you have an excellent opportunity to help them go even further. Why not drive even better results with a post that's performing well with your followers?
When you have a post that resonates with your audience, you can reach new people with it. You know it works for your current audience, so there's a good chance it will work for audiences similar to your followers.
Since you already have people interacting with your post, new audiences are more likely to engage with it, too.
Let's say you have an Instagram post with 200 comments and 400 likes. You also have another post with 20 comments and 50 likes. Which do you think would work better as a sponsored Instagram post?

In this case, the post with 200 comments and 400 likes would make for a better sponsored Instagram post. Since there's already an abundance of engagement, people are more likely to engage with the post to see why others are commenting on it or liking it. People are naturally curious as to why so many people are commenting on a post, so they get motivated to click on it.
By choosing a high-performing post, you'll reach more people in your target audience, plus get them to interact with your posts and business.
2. You have a Shoppable Instagram post
Shoppable Instagram posts are an excellent option for sponsored posts.
These posts allow businesses to tag products in their images. When users click on the tag in the image, they can see details about the product. Users can click again and get directed straight to a product page.
From this point, your audience can purchase your products immediately.
It's a smart way to generate purchases without being too salesy.

Promoting these posts is a great way to engage people in your target market and get them to check out your products. It creates an interactive experience, which encourages new users to interact with your content.
It's important to note, however, that shoppable sponsored posts only work on the mobile app.
They also only appear on Instagram. You can't run them through Facebook, even though Facebook and Instagram advertising use Facebook Ad Manager.
3. You want more user-generated content
User-generated content is a valuable marketing tool for your business. This is content that your audience creates around your products or services.
Let's say you own a clothing store, and someone buys a blouse from your business. They love the top, so they post a picture about it on Instagram and talk about their experience.
Your company finds this post and reposts it (with permission) on your Instagram account.
When people see this content, they see an authentic experience from a customer. If you're posting this kind of content to your page and promoting it, you'll encourage more people to post their own user-generated content.
A sponsored Instagram post featuring user-generated content will lead to more engagement. If people see your Instagram sponsored post is user-generated content, they get inspired to check it out and see an authentic experience.
It encourages more engagement and gets people in your target market to interact with your content.
93% of WebFX customers are extremely satisfied with their digital marketing results.
"Working with WebFX, everything is very organized and strategic. We're only a year into our partnership, and our expectations have definitely been met."
View More Client Testimonials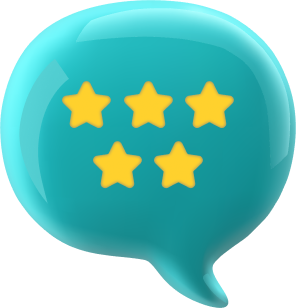 Start driving better engagement with Instagram sponsored posts
Instagram sponsored posts are a great way to gain more engagement, from likes to comments, on your organic content. Not to mention, you'll get your content in front of people who want your products or services.
If you need help getting started with Instagram sponsored posts, contact us online to see how we can develop engaging Instagram sponsored posts for your business! Or, check out our social media advertising services to maximize your sponsored posts' and Instagram ads' performance.
Need help analyzing your Instagram posts? We can help with that, too!
WebFX Careers
Join our mission to provide industry-leading digital marketing services to businesses around the globe - all while building your personal knowledge and growing as an individual.