If you're a private investigator that wants to take on more clients, digital marketing is the way to do it. With a tech-concentrated world, utilizing digital marketing, and more specifically, social media marketing can help you get in front of your most qualified clients quickly.
On this page, we'll talk about how social media marketing can work for private investigators and what platforms you should be using.
If you'd like to speak with a specialist about WebFX's social media plans, feel free to give us a call at 888-601-5359 or contact us online!
Growing your social presence with WebFX is a walk in the park.
"WebFX allows growing your social media platforms to be stress-free! They are knowledgeable and adapt to your company needs!"
Learn More About Our Social Media Services

Why is social media marketing beneficial for private investigators?
There are many advantages and disadvantages of social media marketing, with the pros far outweighing the cons.
As a private investigator, you want to attract as many clients as possible, and with social media, you can do just that.
Social media platforms are some of the most popular websites on the Internet and are home to billions of users. That means, when you utilize social platforms for your private investigation firm, you'll be marketing to an extremely large audience.
1. Reach qualified leads with targeted social ads
Social media is also a beneficial form of marketing because you can target your audience in many ways with ads — giving you the best possible opportunity to attract clients.
Here are some of the ways in which you can target your audience with social media ads based on platform:
Facebook
Facebook is home to two billion monthly users. That's a lot of users, and a lot of potential clients.
With Facebook ads, you'll have the opportunity to cater to whatever audience you choose. There are a number of ways to group your audience and market to them, so that you have the perfect group of potential clients.
You'll first be able to market to your core audience. This is an audience that you choose manually, and it's based on demographic characteristics like age, gender, location, etc. This kind of targeting allows you to get super specific about who sees your ads.
For example, you may choose to market to a specific age group within the location that you operate. This would guarantee that your ads are showing up to an audience that is most likely to need your private investigation services.
You have another chose to cater to custom audiences. You'll be able to do this by uploading your contact book, which allows you to connect with specific customers on the platform.
Lookalike audiences are another option for ads. With this option, you'll look at your current customer information and take notes on things like demographic, interests, etc. After you've done so, you can use that customer information to find people that are similar in persona and target them with your ads.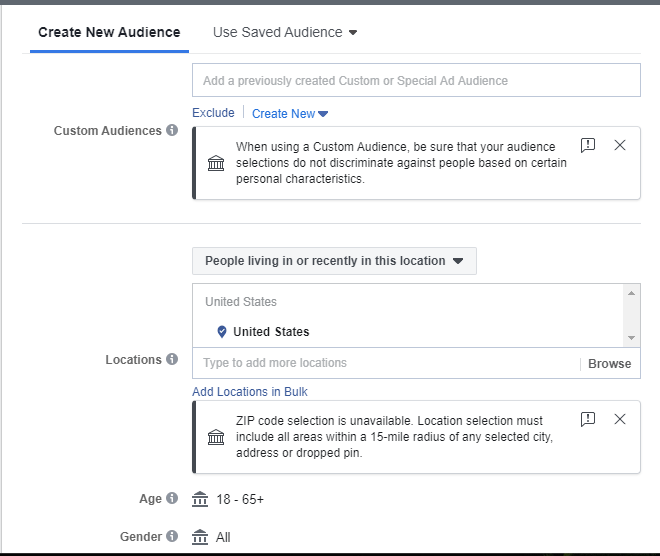 You can also decide what kinds of ads to create, which can help to better reach your audience. Facebook offers ad formats including video, carousel, slideshow, single image, and more to create the perfect advertisement for the kind of content you want to showcase.
For example, you may want a video ad of you speaking directly to your target audience. On the other hand, you may opt for a single image ad that showcases a photo of you and others at your investigative firm.
Regardless of what you choose, Facebook has tons of ad options.
Instagram
Instagram's ad platform is connected to Facebook's ad platform, which means you can run ads on both Facebook and Instagram from one common location — Facebook Ads Manager.
You'll be able to target your audience on Instagram in the same way that you can on Facebook — by location, interests, age, gender, and so much more.
You can choose to target any age from 13 to 65+, a specific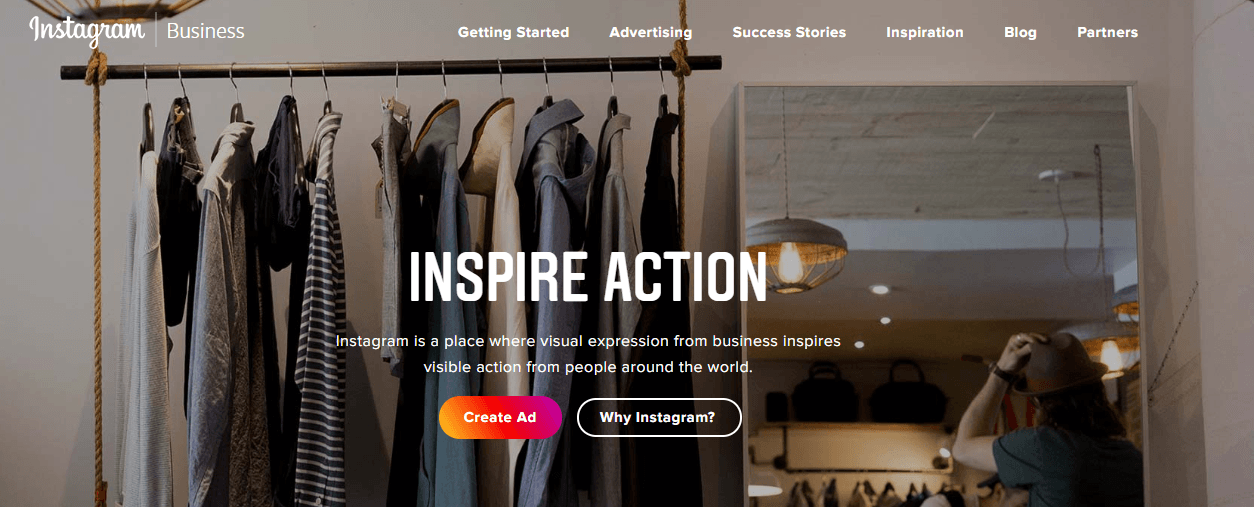 You can still create custom and lookalike audiences so that your ads are as far-reaching as possible. It's all up to you!
Twitter
Twitter is another popular social media platform that you can utilize to advertise your private investigator firm.
With ads, you have tons of options as far as targeting goes so that you're better equipped to reach your targeted audience.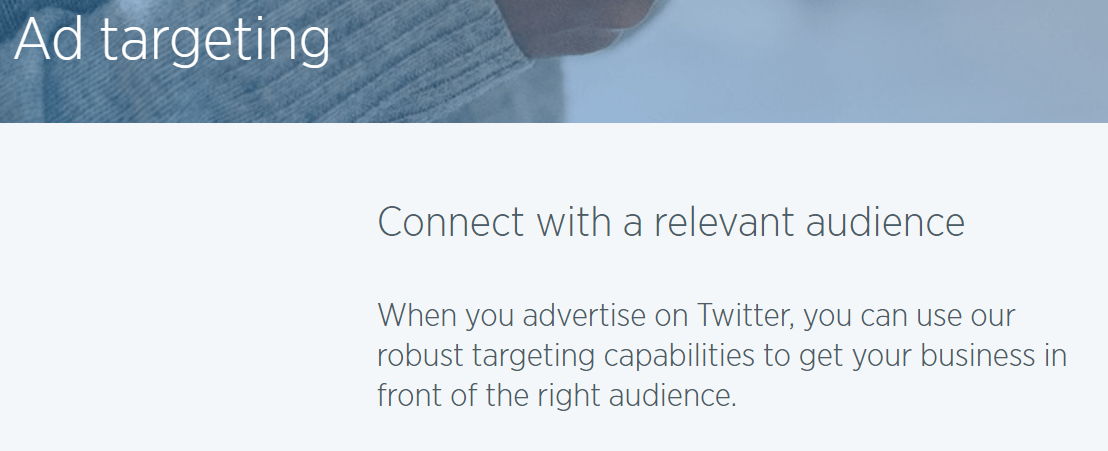 When it comes to Twitter ads, you can target your audience based on language, gender, interests, followers, the device they're using, behavior, keyword, geography, and more.
By utilizing these options for targeting your audience, you're able to get extremely granular with your Twitter ads, which will increase the number of clicks, and increase your number of potential clients.
2. Inform followers with relevant information
Posts are another great way to attract new clients. Here are a few different post options.
Blogs and content
Ads aren't the only way to drive more traffic to your private investigator firm's website, and in fact, there are many other ways to utilize social media to help you do so.
One of them is posting relevant information for current and potential clients.
If you want to be an industry figurehead in private investigation, it's important that you post relevant and informative information on your social media platforms.
If you have a blog, posting links on your social channels are a great way to get users to click to your site. It's also a great way to inform users and prove that you know what you're talking about.
Posting relevant information also gives your followers the opportunity to share or retweet it, which means your exposure will increase without having to lift a finger.
For example, if you post a blog entitled, "How to Know if you Need a Private Investigator," and someone shares it, their friends and followers will see the link as well. This increased exposure is a great way to get new clients.
Info about your firm
Audiences want to know about you to determine whether you're the right private investigator for them. That being said, post about your firm, what you do, and what services you provide.
For example, once a month, you could have a service spotlight in which you post a graphic that outlines one of your most popular services.
Awards and testimonials
If your firm has won any local awards for your services, create a post about it! It's a great way to prove that you're an industry leader and entice potential clients to give you a call.
Client testimonials are another great thing to share on social media because it's a way to showcase how past clients felt about your services.
When users that are in the market for a private investigator see those testimonials, they'll be more apt to keep you in mind during their search, and even contact you for more information.
Industry facts
Try creating graphics that depict statistics about your industry.
For example, you could create a graphic that outlines how many people use a private investigator in a one year, how long investigations take, or any other interesting, eye-catching statistic.
Graphics catch followers' eyes when they're scrolling through their feed, so it's extremely beneficial to utilize graphics. They also increase engagement.
For example, if a tweet has an image, it will receive 150 percent more retweets than it would if it didn't have an image.
Another example? Facebook posts that have images see 2.3 times the engagement than posts that don't feature images.
3. It's cost-effective
One of the biggest benefits of having a social media marketing campaign is that it's one of the most cost-effective ways to market your private investigation firm.
Consider this — social media platforms are free to use. Anyone can have a Facebook, Twitter, or Instagram account at no cost to them. The only time you'll ever pay for any of these accounts is when you create paid advertisements.
Even then, social media ads are still some of the most cost-effective ways to spread the word of your private investigation firm.
Social media advertising is so beneficial to your wallet because you only pay when someone clicks on your ad. Unlike traditional forms of ads where you pay for the space, like newspapers, on social media, you only pay when a user clicks your ad.
Another great benefit? You choose how much you'll pay when your ad is clicked. This kind of freedom allows you to determine exactly how much you can spend per month on ads, and never go over budget.
Hear What It's Like to Work With WebFX!

"WebFX did amazing work creating a new website for us on a tight schedule. They have taken the time to learn about our business and give us ideas of how to make our digital marketing better. We still have work to do with WebFX but overall very pleased."
Professional Service
WebFX can create a social media campaign for your private investigation firm
If you're looking for some help with your social media campaign, we're here to help! WebFX has an entire team of social media specialists that can help you create ads and posts for your private investigation firm.
Contact us online today, or feel free to give us a call at 888-601-5359 to learn more about our social media management plans!
Earn a 20% greater ROI with WebFX