7 Tips to Create a Great Instagram Marketing Strategy
Social media is one of the fastest growing ways to market your business online. There are many platforms available for your business to market to consumers.
Instagram is a social media platform that allows you to share photos and videos with your followers. This content is meant to generate interest in your business and your brand. And with more than 800 million active users on Instagram, there's a good chance you can reach at least a portion of your target audience on the platform.
On this page, we'll share tips for creating an effective Instagram marketing campaign. If you're too busy running your business to focus on creating your social media strategy plan, WebFX can help. Call us today at 888-601-5359 to see how we can help you create an Instagram marketing strategy that drives results for your business.
1. Create a business profile
When you use Instagram marketing, it is important that you complete your profile. If you haven't done this already, it is important that you fill out every aspect of your page. You want your page to be complete, so that people get the full picture of your business.
There isn't a lot of information to fill out for your profile, but it is important that you complete everything. You need to make sure that your profile photo reflects your brand.
People should see your icon and immediately recognize it as your brand. It also helps if you have a username that aligns with your business, so people know it is your business right away.
Aside from your profile photo, make sure your fill out your bio. Instagram bios are short, but it is important that you fill them out with a little bit of information. You also want to make sure you include a link to your website, as this is the only place you can put links on your Instagram page.
To create an effective profile, it is important that you fill it out completely.
2. Vary your content
It is difficult to vary the type of content you post on Instagram because they only enable photos and videos. The important part is that you mix up your different posts. You'll want to vary the number of photos and videos you post on your page to keep your content fresh and interesting.
Another way to vary your content is to change the subject of your content. Your content should always relate to your business and industry, but you don't need to post about the same subject all the time. It is better if you post about a variety of topics, so you can keep your audience engaged.
You don't want your content to be repetitive. If you post about the same things, people will lose interest in your page. You need to post content that is interesting, engaging, and fresh to your followers.
By varying your content, you will keep followers engaged with your page.
3. Promote your brand
When you are posting content, you want to promote your brand. You want people to become more familiar with your brand, so that they will act.
Regardless of your goal, you need to promote your brand in your posts. You want to build brand recognition with your audience, so they recognize your brand immediately.
One way to build brand recognition is consistently posting. This doesn't mean you post the same type of content, but rather, format it in the same way. Use the same color scheme in your posts.
This will help your audience recognize your posts immediately in their feed. When you are consistent with your brand, it makes it easier for your audience to recognize your brand. This will help you build up your brand recognition with your audience.
When your audience recognizes your brand, they are more likely to choose your business over the competition. This is due to them feeling familiar with your brand. Ultimately, building brand recognition can help your business earn conversions over your competition.
One great way to promote your brand is through Instagram stories. Instagram stories are becoming increasingly popular. It is a great way to promote your brand by posting about your products.
You can post your products to your story and encourage people to check them out. This helps you promote your brand to people who check out Instagram stories.
By promoting your business brand through your Instagram posts, you will earn more leads and conversions for your business.
4. Use hashtags
Hashtags are an important part of your Instagram strategy. These are tags that Instagrammers attach to their posts. It is important that your business utilizes hashtags on your photos because they can help you gain new leads.
When people seek out new content, they search hashtags related to a topic. These hashtags boost brand awareness and connect your business with new customers. It helps customers connect with your business.
Hashtags are used on a variety of social platforms, but Instagram is the platform that it is acceptable to use numerous hashtags. While you don't want to go overboard with hashtags, you can still use a number of them on your posts. Your hashtags should always be relevant to the photo or video you are posting.
This is a great way to start a campaign. You can create a hashtag and encourage your followers to use the hashtags with your campaign. If your audience uses your hashtags, you can track it to see what people are posting with it.
Hashtags are a great way to drum up conversation and get people to interact with your brand. If people follow a certain hashtag, they can find your posts when you use that hashtag. This helps you gain new leads for your business.
You also have the option to use trending hashtags. Hashtags like #motivationmonday and #wisdomwednesday are very popular on Instagram. You can use these hashtags and post a photo that puts your own little spin on the hashtag.
Hashtags are a great way for your business to earn new followers and leads.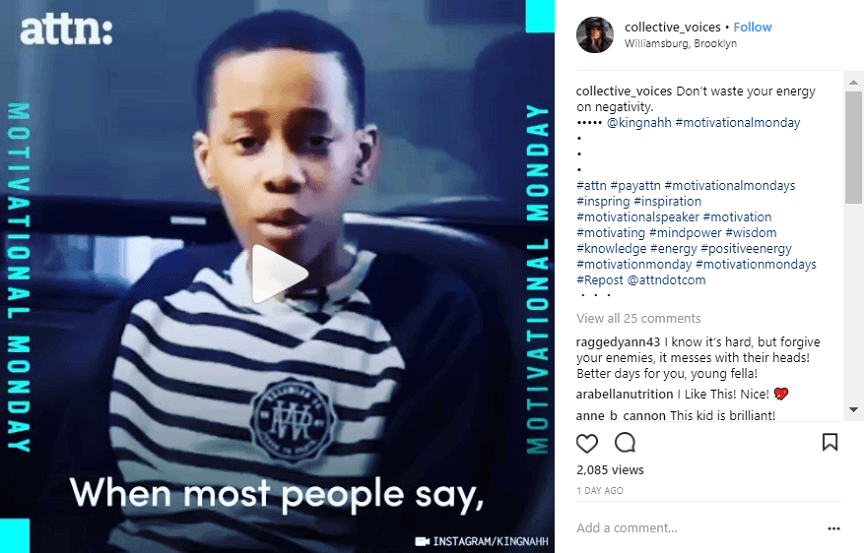 5. Create interactive posts
You want people to interact with your Instagram posts. One of the best ways to create engagement with your posts is to create interactive posts. These are posts that encourage your followers to participate and engage with your posts.
There are a number of posts you can create to garner audience interaction. You can post a fill in the blank post or ask a question. For example, travel agencies post Instagram photos of destinations. They may ask "If you could travel anywhere in the world, where would it be?" in the description.
This is a great way to get people to interact and answer your question. A travel agency could also post a photo of a destination and say, "tag the person you would take on a trip here." This gets a person to tag their friends, which brings new potential leads to your page.
The point of these posts is to get your followers to like, comment, share, or tag someone. You want them to engage with your post and you brand. This will help you build your brand recognition, which will lead to more conversions.
Another interactive post you can consider is contests. Many companies will hold contests on Instagram, where they encourage their followers to post a certain type of photo and use a specific hashtag with it. This is a hashtag you create just for the contest.
It is a great way to get people to interact with your brand and expose your brand to other people. When they post about your brand on their own page, it helps you gain more brand exposure with new potential leads. This is just another way to get people to interact with your posts.
You want to engage your followers. It is important to interact with your followers to build a good reputation. Social media platforms, like Instagram, are one of the only places you have a direct connection to your leads.
If someone posts about your brand using one of your hashtags, be sure to look at their photo and leave a comment. It's a great way to recognize people who are promoting your brand.
Your followers will comment on your own photos too. If they leave an extremely positive comment, take the time to thank them for their kind words. On the other hand, if you receive extremely negative comments, take the time to contact that person and address their concerns.
By engaging with your followers, you will build your brand in a positive light and earn more conversions for your business.
6. Repurpose content
If people are posting about your products, it is a great opportunity to repurpose their content. You'll need to get their permission first, but posting user-generated content is a great opportunity for your business.
These photos give you the opportunity to showcase authentic experiences with your brand. You can show your followers what people think of your brand and the experiences they have had with your products.
If someone really enjoys your brand and posts about it, it's a good experience for them to see their photo on your page. It will encourage them to post more about your brand and it can lead to others wanting to post about your brand for the chance to be featured on your page. This is a great way to get people posting about their experience with your products.
By repurposing content, you will encourage more people to post about your brand and earn new leads by giving an authentic perspective to your business.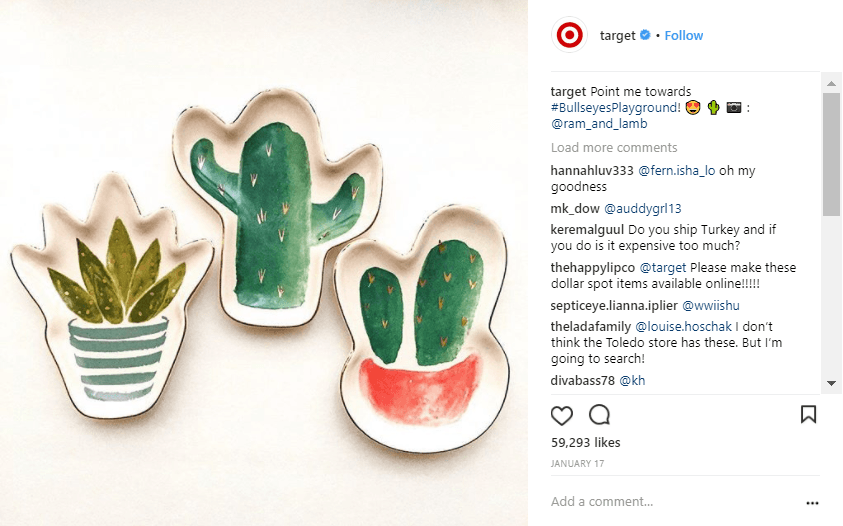 7. Use Instagram advertising
Instagram offers your business the ability to run advertisements. These ads appear in the feeds of people who are in your target audience. This is a great opportunity for your business to obtain new leads.
By using Instagram advertising, you can market certain products to your target audience. You can encourage them to buy your products or check out your Instagram page. This enables you to reach more people who may be interested in your brand or your products.
Instagram advertising enables you to link directly to a certain page. This is an opportunity for your business to direct people to a certain page that encourages them to take action. It is a great opportunity to earn new leads and conversions for your business.
Clients can't get enough of our social media services.
"We have had so much success with WebFX, we have partnered with them on an additional website and project. We could not be happier or luckier to partner and work with WebFX."
— S.Clyde Weaver
See Case Study
136%
Increase In Gross Ecommerce Sales YOY
+10,000
Social Media Followers
WebFX is a top Instagram marketing company
Instagram is a great way for your business to market to your target audience. This platform enables you to connect with your audience and share content that is relevant to them. Instagram is a great way to earn new leads and conversions for your business.
At WebFX, we know what it takes to create a successful Instagram marketing campaign. We have a team of 450+ experts who will bring their knowledge and expertise to your campaign. Our award-winning team has years of experience creating customized social media plans and is constantly up to date on the latest social trends.
If you're looking for results, we know how to drive them. To date, we've driven over $3 billion in sales and over 7.8 million leads for our clients. We focus on putting our clients' success before anything.
Our clients love the work we do, too. We have over 1,020 client testimonials from a variety of industries. Check them out to see what it's like to partner with a top Instagram marketing company like WebFX!
WebFX is a partner businesses trust.
Hear from HydroWorx, who saw a 236% increase in organic sessions with WebFX services.
Watch the Video Testimonial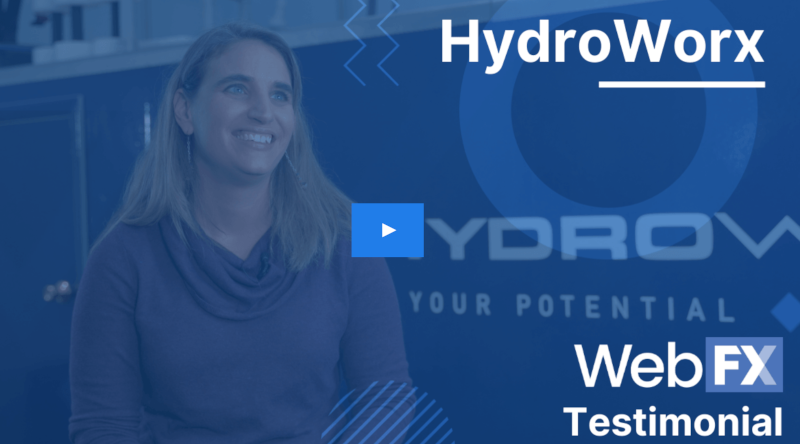 Get started today
If you're ready to start reaping the benefits of Instagram marketing, contact us online or call us today at 888-601-5359 to speak with a strategist.
We look forward to taking your business to new heights!