With more than five billion active users, TikTok is one of the world's most popular social media platforms. But what if you feel like you've run out of ideas on what to post? We've got a list of the best TikTok content ideas for businesses just for you:
So, just keep reading to see our list of inspiring content ideas for TikTok!
Pro tip: Looking for even more ways to improve your social media campaigns? Check out our free guide for expert tips on increasing your social media engagement!
Not happy with your social media engagement?
We've got just the blog post for you.
Read the Blog Post & Watch the Video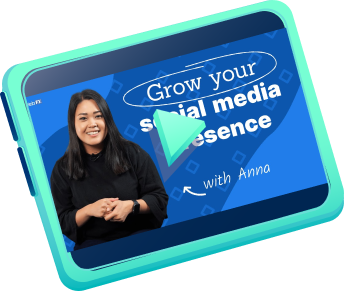 9 TikTok content ideas for businesses to boost video engagement
Here are nine of the best TikTok content ideas for businesses:
1. Celebrate a special occasion
First on our list of TikTok video ideas is to celebrate a special occasion. Your special occasion can be anything from the anniversary of opening your business, to a holiday, to an employee's birthday.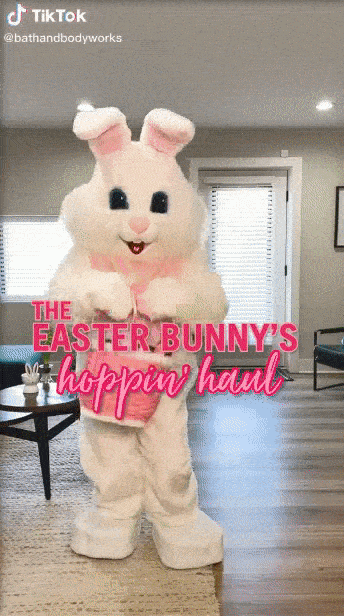 If you have any special events or celebrations coming up on your calendar, make a note to record a short video of the festivities for your TikTok page.
Add in a trending hashtag like "#Christmas" or "#HappyBirthday" to help your video appear when users search for that hashtag, increasing your views.
2. Create a tutorial
TikTok is full of tutorials. From make-up to fitness tutorials, people love to learn something new.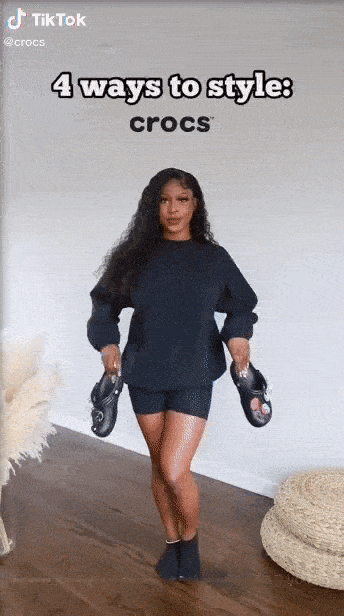 Making a tutorial is the way to go if you want to spread awareness for your products, improve customer satisfaction, and keep your followers engaged.
Make a short video showcasing how to use one of your products. Promote your existing content by linking to your YouTube channel or website for the full tutorial.
3. Collaborate with influencers
Influencers are individuals with large followings on social media platforms. And TikTok is full of popular influencers and content creators.
That's why collaborating with influencers is one of the best TikTok video ideas.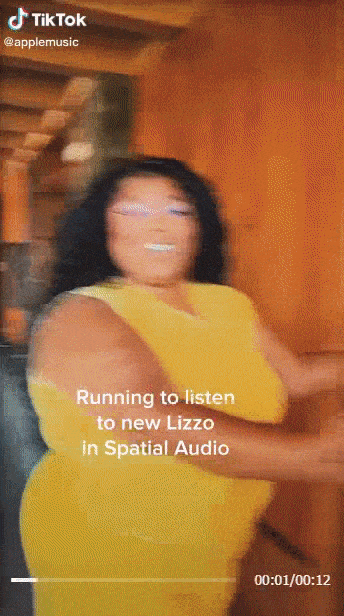 By partnering with an influencer, you can promote your brand to the influencer's audience, expanding your reach.
Search for an influencer that fits your niche and has followers that match your target audience, and reach out to them to get started!
4. Run a contest
Running a contest is a tried and true content idea that boosts social media engagement. Contests encourage followers to actively engage with your brand for a prize.
You can run various types of contests on your TikTok page. For example, you can ask for user-generated content (UGC), like photos of customers with your products or artwork of your brand or logo.
You can also give away discounts or freebies to a few followers who like and share your videos.
5. Participate in TikTok challenges
TikTok is full of trending challenges, with people and brands creating videos trying to tackle the latest one.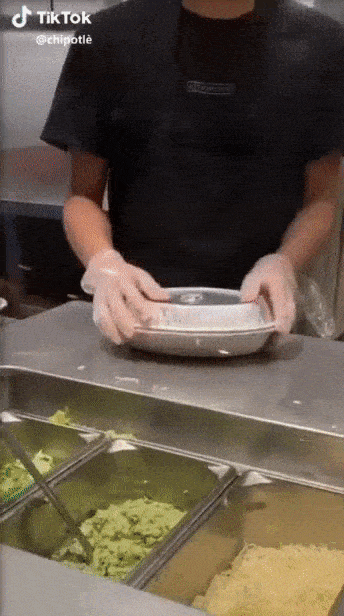 Joining in on the latest TikTok challenge related to your brand is one of the best ways to resonate with your audience's interests on the platform. It's also a great way to show off your brand's fun personality.
Plus, you can add the challenge hashtag in your post to further expand your reach and awareness.
6. Share educational content
One of the biggest benefits of sharing content on social media platforms like TikTok is that it helps you inform your audience. Content is the key to helping users learn more about your brand and find answers and solutions to their queries.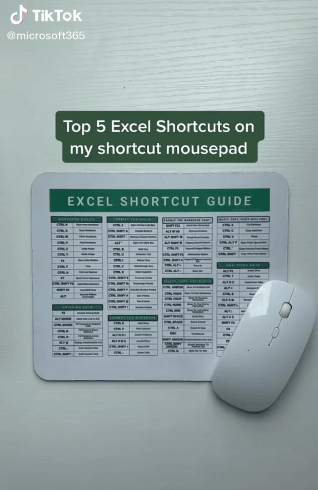 And while funny, lighthearted videos are abundant on TikTok, so are informative videos.
That's why sharing educational videos is next on our best TikTok content ideas list for 2022.
Consider your target audience and their pain points. What do they want to learn more about, or what solutions are they looking for? Answer these questions with some short, educational videos on your page.
7. Post daily routine videos
Still searching for content ideas for TikTok? We've got you covered.
Creating day-to-day routine videos gives your audience a unique insight into the everyday happenings at your company.
You can showcase the processes that bring your products to life, the daily tasks of your team members in your office, or give a tour of one of your facilities.
Sharing videos of your brand's daily routine gives your audience an engaging, behind-the-scenes look into your company.
It can also give prospective employees a glimpse into what it's like to work at your company, which can help you boost your job applications so you can grow your team.
8. Create a dance video
Did you know that "dance" is the second most viewed category on TikTok? People love watching fun dance videos on TikTok, which is why creating your own dance video is one of the top TikTok video ideas.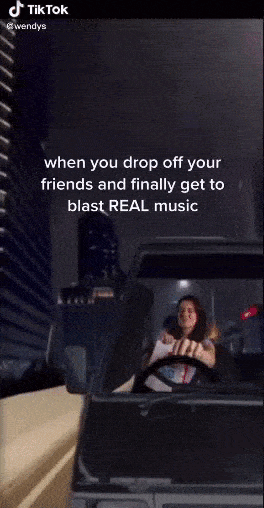 Filming a fun dance video is a great way to join in on a popular trend to increase your engagement and awareness.
Pick a dance challenge to try out yourself, or pick a song and make up some choreography for your own unique spin. Hype up your brand even more by showcasing your products in your video.
9. Answer audience questions
Last on our list of TikTok content ideas for businesses is to answer your audience's questions. TikTok offers a unique opportunity to engage with your audience. Your followers can comment on your posts and give feedback about your products and services.
Respond and actively engage with your audience by creating a video that answers their top questions. Create a post asking your followers to submit their questions or go live and answer questions from viewers as they ask them in real-time for the ultimate engagement boost.
Growing your social presence with WebFX is a walk in the park.
"WebFX allows growing your social media platforms to be stress-free! They are knowledgeable and adapt to your company needs!"
Learn More About Our Social Media Services

Need help implementing these TikTok content ideas?
Ready to implement these TikTok content ideas but need a little assistance? Whether you need help creating content or managing your campaign, WebFX can help you do it all.
Our social media marketing agency offers completely "do-it-for-me" social media marketing services, so you can implement revenue-driving campaigns with little effort on your part.
Our top-tier campaigns have helped businesses drive over $3 billion in revenue. Is your business next?
Call 888-601-5359 or contact us online to chat with us about the needs and goals of your company. We can't wait to help your business grow!