Social Media

Best Trending TikTok Hashtags to Grow Your Visibility
Best Trending TikTok Hashtags to Grow Your Visibility
May 25, 2022
6 minute read
The WebFX team is made up of more than 450 subject matter experts in digital marketing, SEO, web design and web development, social media, and more. Together, they've helped WebFX's clients earn more than $3 billion in revenue from the web — and that's just in the past five years. @webfx
TikTok hashtags might not be the first thing on your mind, but they are the hidden fuel to harnessing the platform's powerful marketing capabilities.
Social media users can find content specifically catered to their interests by clicking or following a specific hashtag.
For companies, this means finding the right formula for connecting your brand with your target audience and it can make all the difference for visibility and profitable click-through rates (CTR).
That's why we've created this ultimate list of the most popular hashtags on TikTok to help you boost your visibility and expand your reach. So, keep reading to learn more!
And if you want even more TikTok marketing advice, sign up for our newsletter, Revenue Weekly! Our subscribers get the latest TikTok marketing tips sent straight to their inbox for free!
The power of TikTok
Though relatively new compared to its Facebook, Twitter, and Instagram counterparts, TikTok has quickly staked its claim as a top contender in the social media realm and a force of influence in the hands of the right marketing team.
Part of the app's allure is the ease of engagement — it has the highest engagement rates per post compared to other social media platforms.
This level of earned publicity is hard to come by, but TikTok's platform creates the perfect opportunity for viral marketing to take hold.
And effectively using the most popular hashtags on TikTok can help you boost your visibility and reach your target audience to drive the best possible results for your business.
How do TikTok hashtags influence the For You Page (FYP)?
Using hashtags on TikTok can help your brand appear on users' For You Page (FYP).
TikTok's FYP is the first feed users see when opening the app. It's powered by a highly intuitive algorithm that recommends content based on what users have previously viewed, shared, and engaged with. No two FYPs are identical.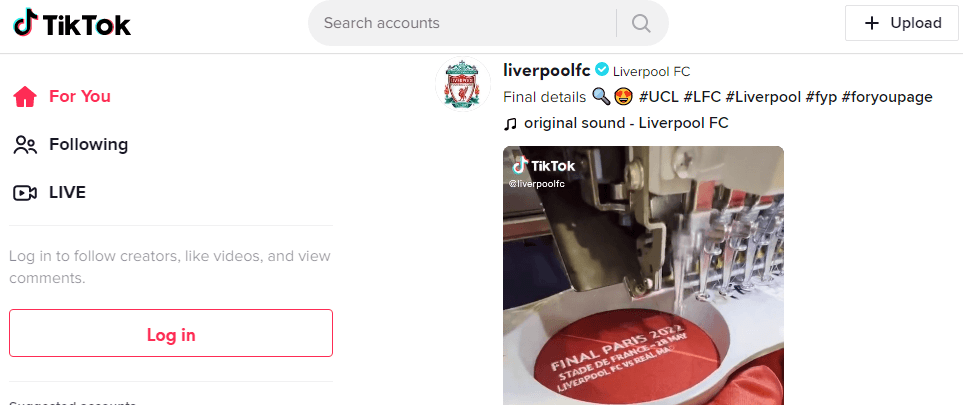 The hashtags users engage with can influence which pages appear in their FYP, which is why including hashtags in your TikTok posts is essential.
Brands that can land their content on their target audience's FYPs have reached the goldmine of TikTok success — being hand-delivered to the very people who would be most interested in their product or service.
However, there is no set formula or quick trick to get your content here.
The best way to land on that elusive page is by:
Creating quality content with music, sounds, captions, and succinct messaging
Engaging with other relevant users, including members of your niche community
Posting original content consistently — stay in your niche whenever possible, upload frequently, and avoid taking long breaks of inactivity
Uploading content that matches the current trends, including popular filters, sounds, or challenges
Uploading videos during the windows of time that users most often engage with your content
60+ top trending TikTok hashtags in 2023
Using the most popular TikTok hashtags can help you boost your brand awareness and expand your reach.
Here are some of the top trending TikTok hashtags in 2023:
#fyp
#foryoupage
#duet
#trending
#tiktokchallenge
#featureme
#comedy
#levelup
#viralvideos
#viralpost
#tiktokfamous
#video
#foryou
#funnyvideos
#artist
#fitness
#new
#likeforfollow
#beautyblogger
#music
#couplegoals
#music
#DIY
#funny
#relationship
#dancer
#recipe
#tiktokcringe
#tiktokdance
#lifestyle
#motivation
#workout
#dancechallenge
#fashion
#quotes
#inspirational
#goal
#memes
#behindthescenes
#weirdpets
#love
#youhaveto
#tiktokmademebuyit
#like
#cat
#dog
#food
#family
#foodie
#USA
#football
#singing
#travel
#cooking
#beautiful
#lifehack
#makeuptutorial
#skincare
#lol
#happy
#soccer
#basketball
#halloween
#animals
#howto
#fun
#prank
TikTok Hashtags Best Practices
Picking the best hashtags and using them effectively is the key to reaching more members of your target audience on TikTok.
Here are 3 TikTok hashtags best practices to help you grow your presence on TikTok:
1. Consider your audience and competition
Instead of generating a list of most-used hashtags and hoping for the best, consider what others in your niche do. What hashtags are your competitors using?
What types of content get the most engagement for them? Examine your audience — what hashtags do they post on their own content?
2. Keep your hashtags short and sweet
If you're creating your own hashtag to advertise your company, event, sale, or product, be mindful of its format and combine it with established hashtags for the best visibility.

Keep the tag short, memorable, and easy to type. Leave out complicated spellings, special characters, or long wording.
3. Keep an eye on current trends
If you've done a good job of engaging with others in your niche, your FYP can help you identify current trends to take advantage of. Pay attention to what types of content pop up most often, including the format, sound, point-of-view, content — and, yes, the hashtags used.
You can also stay current on trends by following the #trendalert hashtag.
Putting it all together — tips for advertising on TikTok
The right hashtag can propel your video from a handful of views to viral engagement, but only if you have the right marketing strategy behind it.
1. Know who you're targeting
The most critical part of all social media marketing is knowing who you're trying to reach.
More than half of TikTok users are between the ages of 18 and 24, with 16 to 24-year-olds making up the largest category. In the United States, 61% of those users are female.
When you consider your TikTok hashtags and marketing strategy, it's essential to keep the TikTok user base and your ideal customers in mind.
2. Create quality, succinct content
Wouldn't it be a shame to unlock the secret to your ideal hashtag strategy, only for the content to fall short? Your focus should always be on producing quality content first, then worrying about getting it in front of your audience.
According to TikTok, 63% of videos with the highest CTR have one thing in common — they all highlight their key message, service, or product within the first three seconds.
TikTok also cites music and sounds as core components of successful videos, which have been shown to generate higher view-through rates (VTRs).
3. Develop a TikTok hashtag strategy
Your hashtag strategy should combine popular hashtags with more niche-specific ones, including the ones you generate yourself.
For example, if a clothing retailer is tagging a video about the latest Gen-Z styles, they would want to rely on original hashtags — #nameoftheirbusiness, for example — as well as more known tags, like #genz or #trending.
Vary the hashtags you use and keep your content fresh by targeting new tag categories and content trends.
74% of people use social media when making a purchasing decision.
Make their decision easy with a stellar social media presence. See how your brand can level up by requesting a no-obligation proposal today.
One of our experts will be in touch within 24 hours!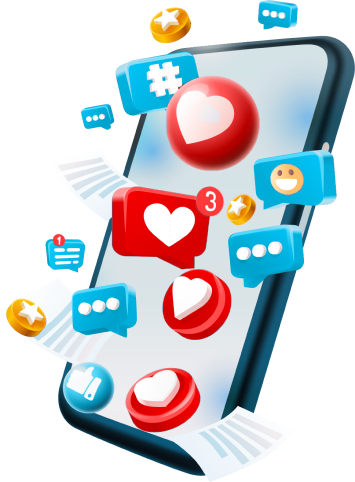 Ready to create a #winning TikTok marketing campaign?
If you're making TikTok a part of your larger social media marketing plan, the experts at WebFX are here to help you win.
Our team of over 500 social media experts knows how to help you choose the best hashtags for your TikTok posts to boost your engagement and visibility.
Learn more about our TikTok marketing services by contacting us online or calling 888-601-5359. We can't wait to hear from you!
The WebFX team is made up of more than 450 subject matter experts in digital marketing, SEO, web design and web development, social media, and more. Together, they've helped WebFX's clients earn more than $3 billion in revenue from the web — and that's just in the past five years.

@webfx

WebFX is a full-service marketing agency with 1000+ client reviews and a 4.9-star rating on Clutch! Find out how our expert team and revenue-accelerating tech can drive results for you! Learn more
Twitter and Facebook Status Generator
Finding engaging social media content for your business can be difficult. Use our tool to quickly find ideas and post directly to your page.
Give Me an Idea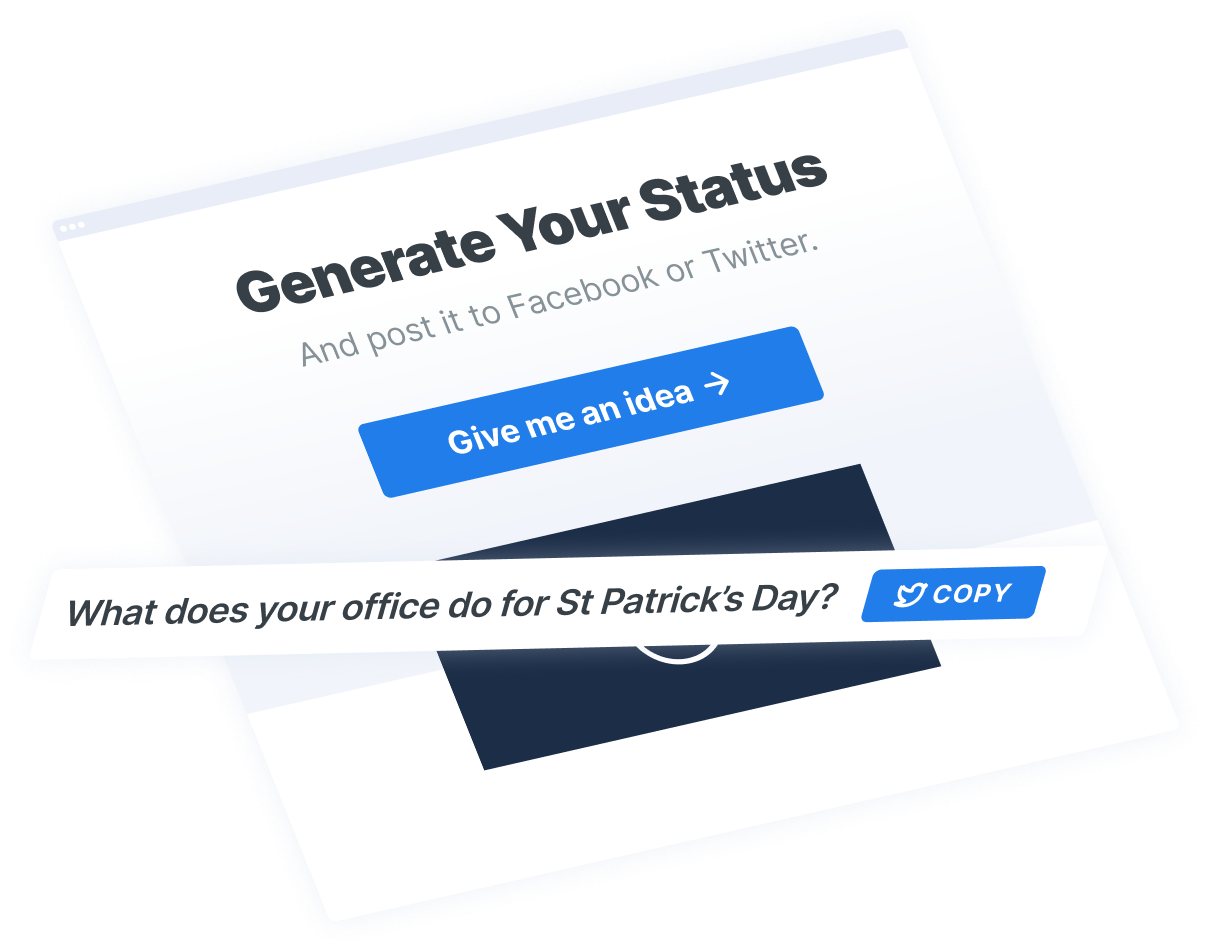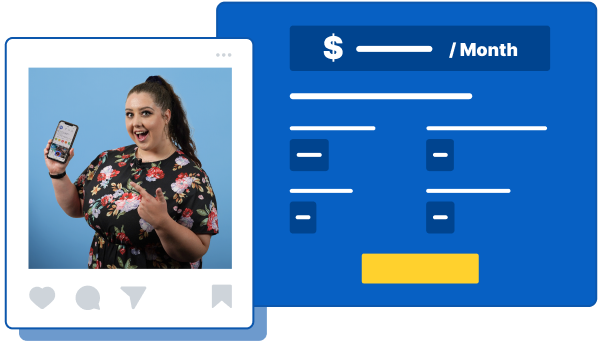 Twitter and Facebook Status Generator
Finding engaging social media content for your business can be difficult. Use our tool to quickly find ideas and post directly to your page.
Give Me an Idea