As a recruiter, you want to find the best candidates to fill open positions. However, you risk losing applicants or damaging relationships without the right technology and practices. That's where a candidate relationship management (CRM) system comes in.
In traditional marketing, CRM stands for customer relationship management, which attracts and retains leads to grow your business. For recruiters, candidate relationship management helps maintain candidate standing, improves communication, and streamlines the hiring process.
Keep reading to learn more about CRMs for recruiting, and subscribe to Revenue Weekly to get more marketing insights in your inbox!
Don't miss our Marketing Manager Insider emails!
Join 200,000 smart marketers and get the month's hottest marketing news and insights delivered straight to your inbox!
Enter your email below:
Inline Subscription Form – CTA 72
"*" indicates required fields
(Don't worry, we'll never share your information!)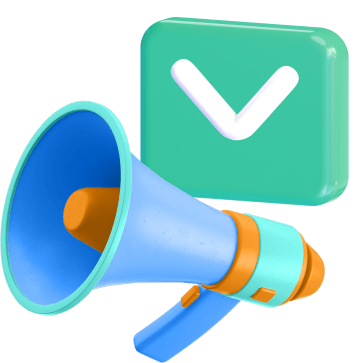 What is a recruiting CRM?
A recruitment CRM is a solution that helps recruiters — primary or third-party — evaluate the prospect's experience with a potential employer from start to finish. The software can cover features like:
Candidate information
Communications
Open position tracking
CRM software for recruiting should integrate various automation levels with your current management systems to meet your needs. The goal is to keep your candidates engaged, even if they don't make it through the hiring process.
Types of CRM for Recruiting
CRM systems fit into one of the following categories.
1. Operational
Like the sales funnel, the talent pipeline measures how prospects move through each hiring phase. An operational system measures a candidate's entire journey, from how they found your company — or how you found them — to where they stopped in the hiring process. These systems feature many automation features to help you track data.
2. Analytical
An analytical CRM helps you review your information on a particular candidate. You can look through demographics, conversations, and applications to see where your hiring process works and where it fails.
This system type is best for companies with significant volumes of candidate data that they don't know how to sort through.
3. Collaborative
Collaborative systems connect all departments to the hiring process, including marketing, sales, and development. Recruiters can use this connection to fine-tune their research and discover more suitable candidates.
With all teams on the same page, candidates can also avoid receiving the same information in multiple interviews or training sessions. They can see how connected your company is and feel like their position matters.
Features to look for in a CRM
Your CRM will only work if it meets your company's needs. While every business is unique, you can look for the following features in your CRM:
Mobile compatibility for multiple access points
A contact database
Job postings and customization features
Seamless integration with your current systems
Easy transfer when converting a lead to a position
Drip campaigns and email features
Prospect organization and grouping tools
Advantages of CRMs for recruiting
Adding a CRM can help you scale your staff to your operations quickly. Whether you have a few open positions or several spots to fill, a CRM offers a few benefits:
Greater reach: Your CRM lets you find more people through job postings, outreach initiatives, and drip campaigns. Combined with a recruitment marketing strategy, you can use your CRM system to reach more qualified candidates.
A quality candidate pool: A CRM can help you narrow down candidates to those best suited for the job. Instead of focusing on everyone who applies, you can give your attention to those most qualified. This process is also known as lead scoring.
Streamlined communication: Your CRM can use messaging systems to reach your client directly. You can also keep track of previous conversations in one convenient interface.
Organized data: Rather than sifting through paper applications and online folders, you can use a CRM to access all your candidate information in one place.
Improved reputation: Using a CRM ensures that every candidate has a positive experience with your company. Even if they aren't a good fit for the position, they can expect a professional, kind experience when they interact with your hiring team.
3 CRM choices
Below are a few CRM platforms for recruiters.
1. Nutshell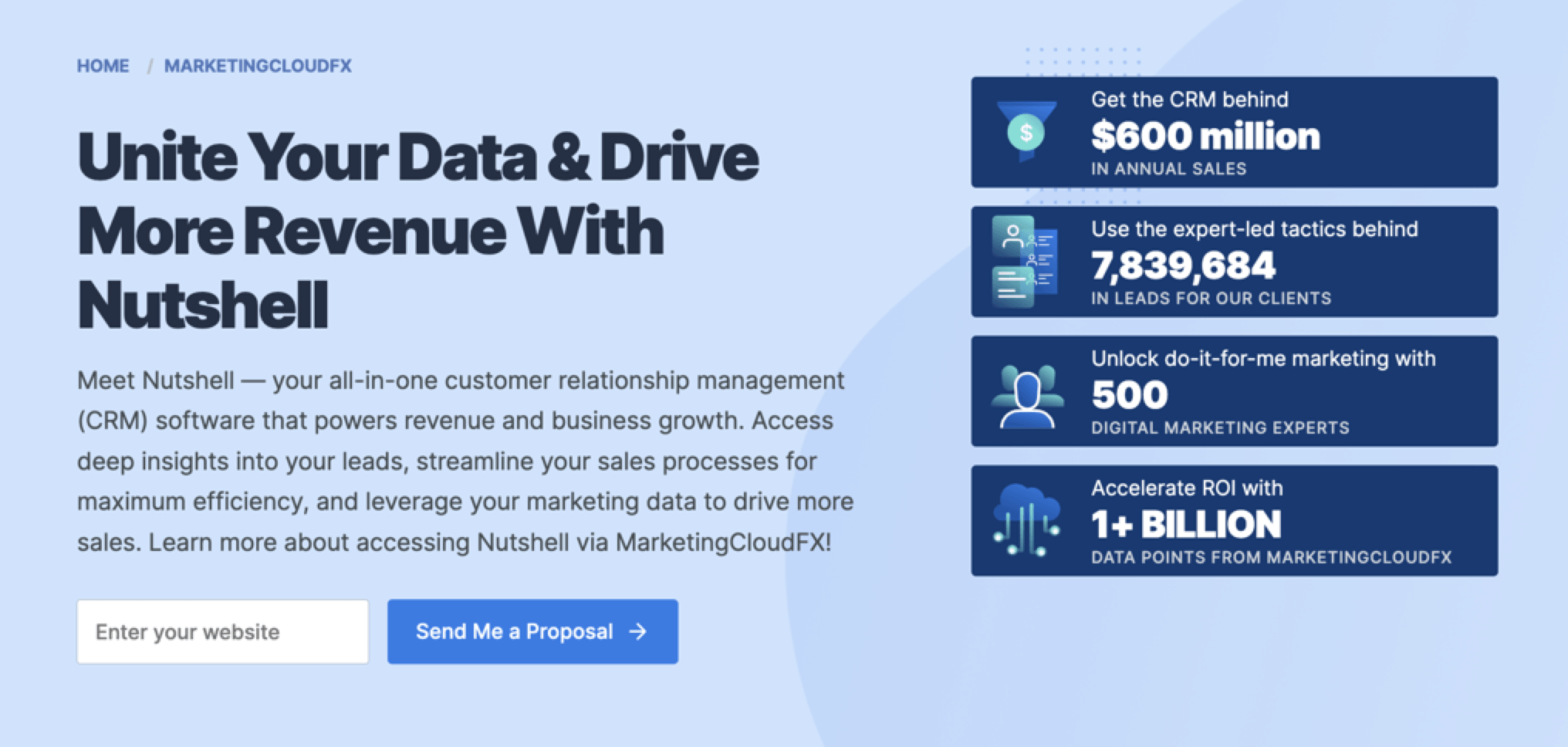 Nutshell is our CRM software for recruiters. As part of the MarketingCloudFX platform, recruiters get access to custom plans and pricing that matches your needs.
With Nutshell, you can enjoy:
Mobile integration and connectivity
Scalable levels that grow with your operation
Candidate and employee tracking from one platform
Demographic data storage
Auto-managed candidate communication data
Nutshell is an all-in-one solution that fits with your business. You can unify your sales and marketing data to make it easy to find, track, and nurture leads to conversion.
2. BambooHR

BambooHR is a popular CRM solution for recruiting and HR professionals. This software features mobile integration, employee records, workflow, approvals, and analytics. You can also track payroll hours and manage employee profiles, all from one convenient platform.
3. Greenhouse

Another popular option is Greenhouse, the talent acquisition software used by companies such as ​​Booking.com and Pinterest. With Greenhouse, you can automate several hiring tasks and keep all members engaged throughout the process. They offer solutions for small- to mid-size businesses and enterprises.
You can use Greenhouse for hiring and onboarding processes. You can request a quote to learn more about pricing.
4. Workable

With Workable, you can enjoy passive candidate sourcing and automated recommendations while you manage other hiring processes. Workable also lets you post job listings to multiple sites with only one click. Simplify the process from posting to hiring and keep track of your current employees.
The entry price for this platform is $129, and you can try additional levels at higher prices.
Meet MarketingCloudFX:
One platform tracking countless metrics and driving stellar results.
Learn More About Our Proprietary Software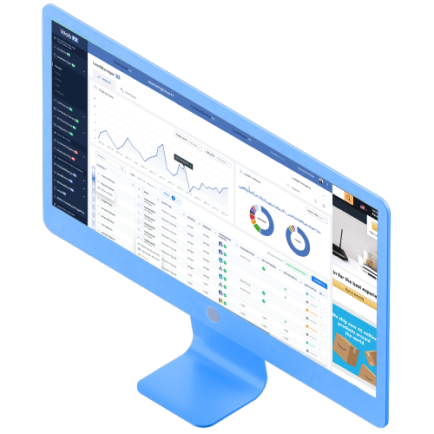 Find the right CRM for recruiters with WebFX
If you want to focus on hiring or running your business, let WebFX handle your CRM. We have 25+ years of experience helping companies in all industries streamline their marketing, hiring, and management processes.
We help businesses find candidates that will elevate their business. With our CRM software, you can manage your recruits and fill positions with the best candidates possible.
To learn more about how to reach your clients online, contact us online or call 888-601-5359!
Earn a 20% greater ROI with WebFX
Increase your leads, sales, and revenue with digital marketing