Achieving success in the insurance industry is all about fostering relationships. A casual conversation today could lead to a valued client, assuming you develop contacts into leads that ultimately turn into sales.
A customer relationship management (CRM) system is invaluable for managing your connections and interactions with potential and existing policyholders. You'll use it to track communications, store contact information, and identify sales opportunities.
WebFX knows CRMs — in five years alone, we've helped generate nearly 7.8 million leads for our Internet marketing clients. If you want to learn more about CRM for insurance agents, keep reading.
Don't miss our Marketing Manager Insider emails!
Join 200,000 smart marketers and get the month's hottest marketing news and insights delivered straight to your inbox!
Enter your email below:
Inline Subscription Form – CTA 72
"*" indicates required fields
(Don't worry, we'll never share your information!)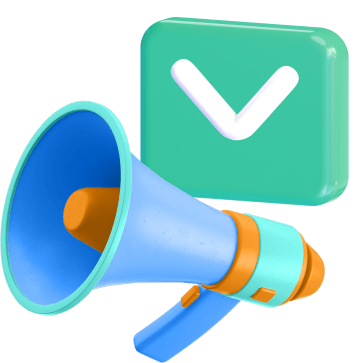 What is a CRM?
CRM is a software system that sales professionals in multiple industries use to consolidate all customer communications in one easy-to-access location. A CRM system aims to generate more sales and grow your business by developing relationships with existing clients and prospects.
A CRM platform serves as a more efficient replacement for spreadsheets, especially if you're attempting to manage a list of 100 or more contacts. A CRM system offers a more dynamic solution by consolidating the following data:
Names
Phone numbers
Emails
Text messages
Policy information
CRM systems can also deliver more complex information, such as which of your marketing emails your contacts have opened and the last time they visited your website. The platform updates automatically, ensuring you have the most relevant, actionable information at your fingertips.
What are the benefits of CRM for insurance agents?
Implementing a CRM system can provide numerous advantages for insurance agents looking to grow their business and gain a competitive edge.
1. Higher sales volume
One of the most attractive CRM benefits is the ability to streamline the sales process and build a more efficient pipeline. You will automate key tasks and analyze relevant data in one centralized location, helping you create a step-by-step sales methodology that yields better results.
2. Access to a centralized database
CRM software provides a convenient database of information you can access whenever necessary. You can tell if a policyholder or prospect expressed interest in a specific type of coverage, such as whole life, auto insurance, or a retirement program.
You'll also have a record of all the interactions people have had with your agency, making it easier to keep in touch and tailor your future marketing approaches.
3. Automated lead nurturing
Nurturing leads that aren't yet ready to buy can be tedious and time-consuming. A CRM platform can make it easier by automating many of the steps. For instance, the system can send an alert indicating when it's time to reach out to a prospective policyholder, ensuring you won't miss an opportunity.
Another key CRM feature is lead scoring. The software assigns a numerical value to each contact based on the rules you determine. You'll tell which leads are the hottest and demand immediate action and which ones should remain on the back burner.
4. Built-in analytics
Most CRM software products can generate detailed analytics that break down volumes of data into actionable items. You'll to evaluate the success of your marketing campaigns by assessing key metrics like click-through rates, bounce rates, and changes in the demographics that may require you to redefine your typical policyholder.
5. Increased productivity and efficiency
Think about how much time you spend on prospecting each week. When you remove much of the lead nurturing and management burden from your shoulders with CRM software, you have additional time to spend on more productive activities, like responding to clients and making presentations.
You'll also experience fewer hot leads slipping through the cracks.
6. Enhanced forecasting accuracy
Strategic planning is crucial for ensuring your agency meets its future sales objectives. A CRM system can generate automated sales reports that help identify trends impacting your business. Use this information to target your efforts to the markets most likely to help your business grow.
7. Improved policyholder retention
The highly competitive nature of the insurance industry makes it challenging to keep existing clients.
A CRM platform will help minimize costly turnover by providing access to tools like behavior tracking, customer support automation, and sentiment analysis, allowing you to be more proactive when addressing your policyholders' needs.
The best CRM for insurance agents
Insurance agents can benefit from using these CRM software products.
Nutshell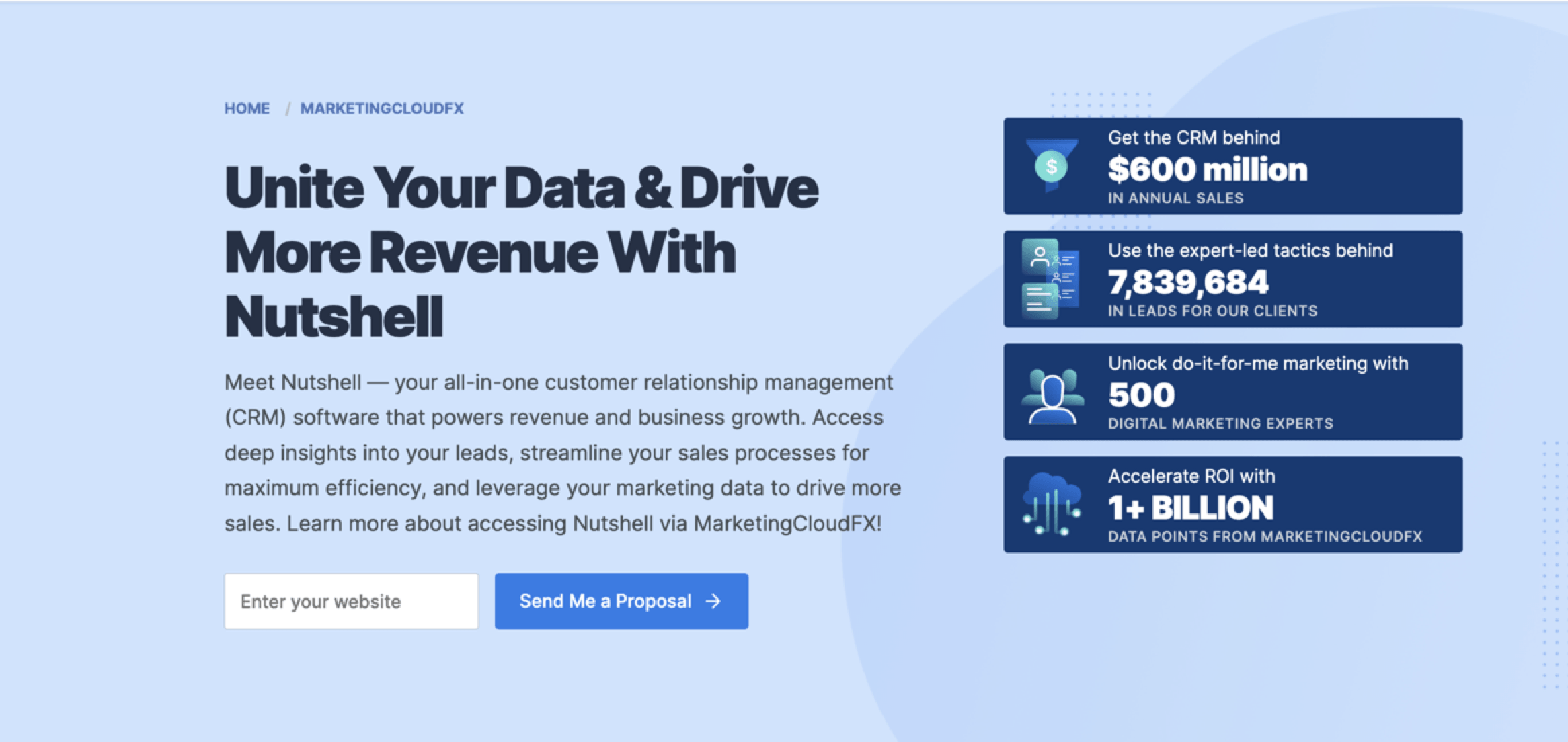 Nutshell is an all-in-one CRM for insurance agents. Nutshell is part of the MarketingCloudFX revenue acceleration platform, which gives our clients access to numerous tools for capturing leads, monitoring client data, and increasing sales with valuable data points.
With Nutshell, you can enjoy:
A CRM that integrates with existing software
Call, lead, and policyholder tracking
Automated customer segmentation
Auto-management for your contacts
Insureio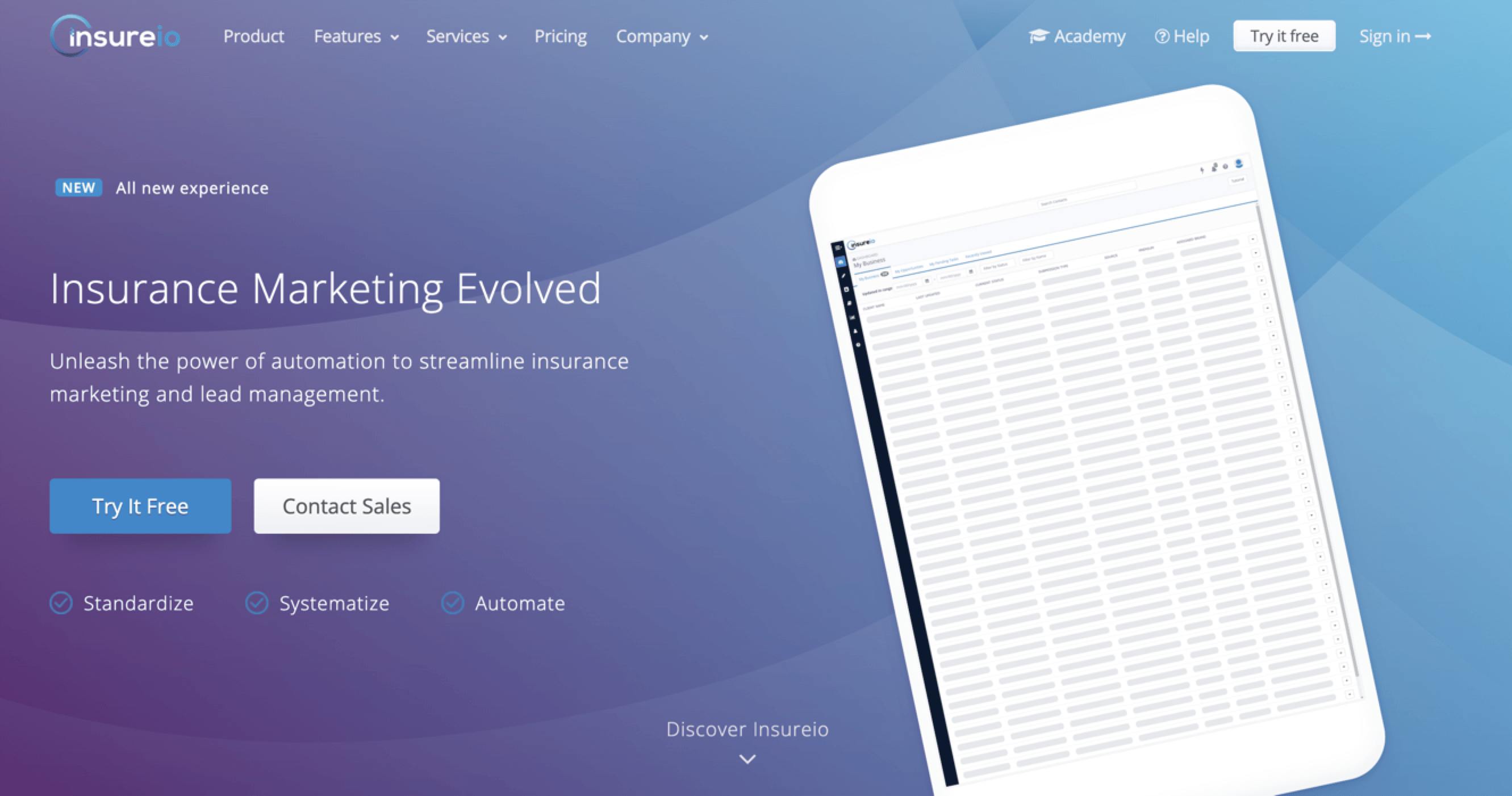 The Insureio platform works well for managing an insurance agency's entire operation. Use it to track leads, policies, and events, minimize unrelated activities, and automate numerous sales, lead generation, and marketing processes.
Radius

This insurance-specific CRM makes it easier to manage and organize all your leads. The marketing automation feature eliminates the need for a separate email marketing software program. You'll have more time to write business and grow your client base.
Freshsale

Freshsales is the most customizable CRM for insurance agents on the market. Use it to engage in tailored, relevant conversations with policyholders and prospects, track client engagements and prioritize their needs, and ensure a timely follow-up process.
Zoho CRM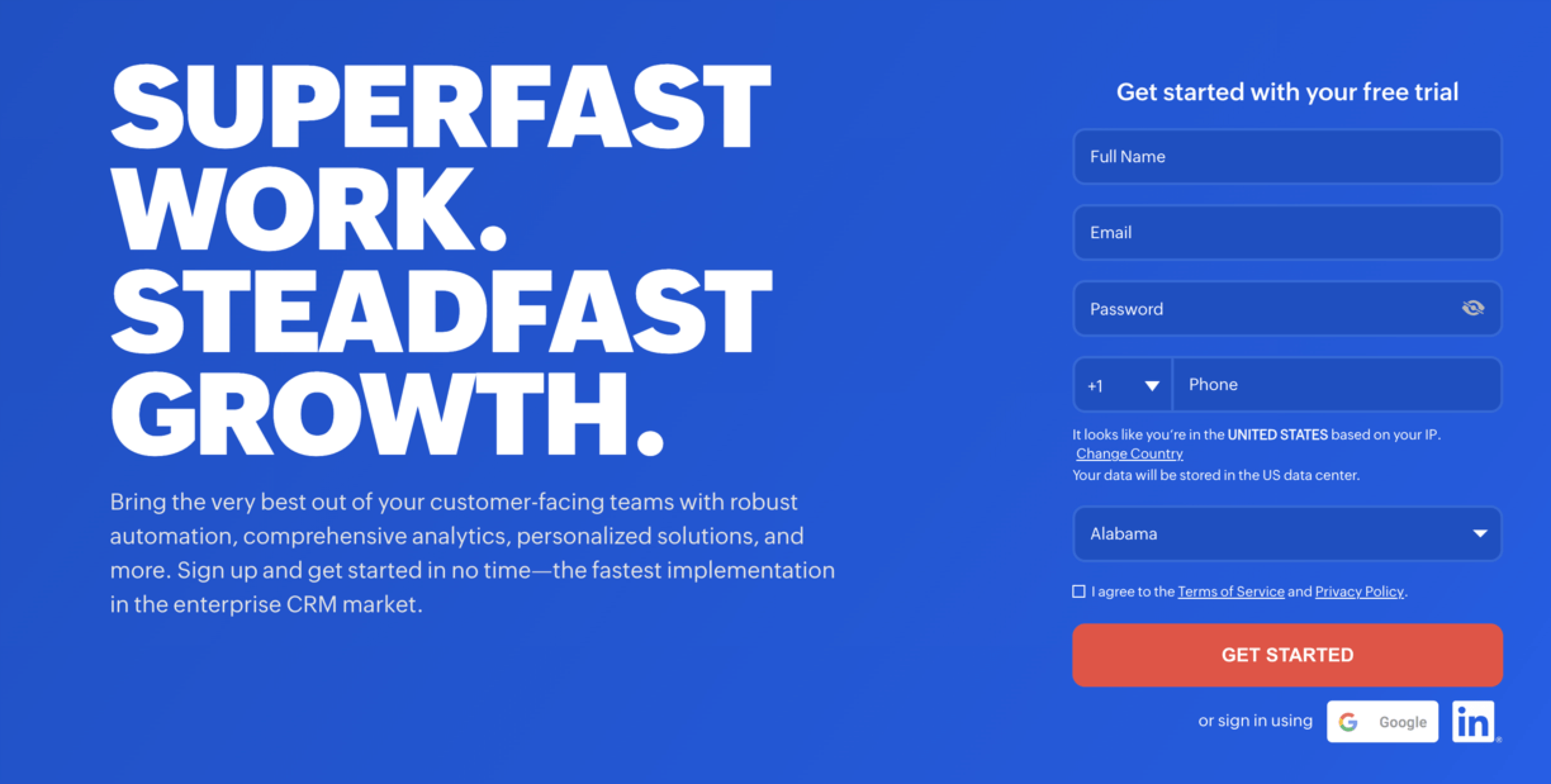 The Zoho platform is a good choice for agencies looking for an easy-to-use, general-purpose CRM solution. Zoho offers rich analytics that helps you make more informed business decisions. It's also easy to customize, upscale, and deploy throughout your agency.
Meet MarketingCloudFX:
One platform tracking countless metrics and driving stellar results.
Learn More About Our Proprietary Software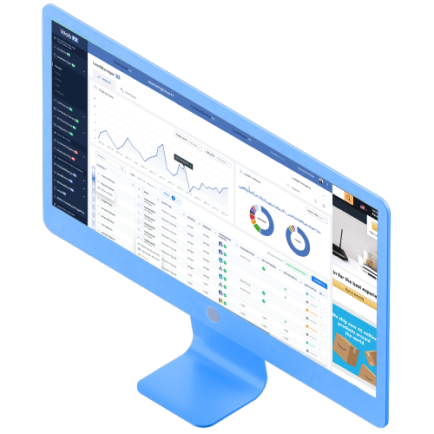 Find the ideal CRM for insurance agents with WebFX
WebFX is a full-service digital marketing agency with a track record of getting results for insurance agencies.
Our results speak for themselves. Our team brings more than 1.6 million hours of combined expertise to every project. That experience has helped us generate more than $3 billion in revenue for our clients in the last five years.
Learn more about how we can help you maximize CRM performance in your agency. Call 888-601-5359 or contact a strategist online today!
Earn a 20% greater ROI with WebFX
Increase your leads, sales, and revenue with digital marketing