Internet Marketing Services for Uniontown, PA
If you're a local business in the Fayette County area, it can be hard to navigate the world of Internet marketing. It's not always easy to distinguish between legitimate agencies and fly-by-night operations that won't actually get you any results. There are many digital marketing firms out there just looking to make a quick buck off of unsuspecting business owners.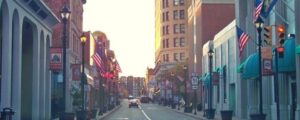 At WebFX, we know what it's like to be a local business in Pennsylvania. We know how hard you work, and we think you deserve an agency that's willing to put in just as much as you do.
In this article, we'll give you an overview of what Internet marketing is, and show you exactly what we can do for you and your business. Keep reading if you want to learn more, and give us a call at 888-256-9448.
What is Internet marketing?
Part of the reason there are so many illegitimate agencies out there is that Internet marketing as an industry can be very confusing to deal with. Ill-reputed agencies are experts at talking circles around potential clients, while not actually saying anything.
The buzzwords and acronyms may sound impressive, but what does it all mean?
At its core, the phrase "Internet marketing" is just an umbrella term used to describe various methods of online marketing.
Of those methods, here are the four most common avenues pursued by businesses of every shape and size:
Web design and web development
Before you even think about Internet marketing options, you need a website!
The minimum standards for a passable business website have risen dramatically in the past few years, so it's almost always necessary to contract professional web design and web development work.
Users expect attractive websites with advanced functionality, and have little patience for those that don't provide both. If you're looking for a baseline "standard," check out the websites of your competitors. Your website should do everything theirs does, at an absolute minimum.
Going above and beyond your competitors might cost more, but it's an excellent way of standing out as an especially trustworthy business.
Search engine optimization (SEO)
After you have a website, you need to drive traffic to it.
SEO is the most effective way of doing so. Simply put, SEO is the practice of organizing your website so that it ranks higher on search engine results pages. It's very important to have your website on the front page of Google, for example, because very few Internet users ever click beyond the first page of results.
Partner with a team of ecommerce masters!
WebFX campaigns have delivered more than 12,936,451 ecommerce transactions in the last 5 years
Read the Case Studies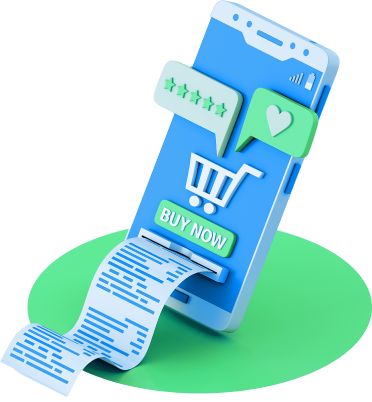 SEO is great because it builds upon itself and improves over time, and create massive returns when done on an ongoing basis.
Pay-per-click advertising (PPC)
PPC is a model of advertising in which you only pay when users click on your ads. You can choose to display your ads on search engine results pages, or even on social media platforms.
Either way, this is an awesome option for local businesses. You have extreme control over your budget, and can achieve great ROI with smart ad campaigns. Proper PPC strategies will also yield very high quality traffic to your website.
Social media
You might have your own Facebook account, but there's a big different between using Facebook personally and managing social media accounts for your business.
As a local business, your reputation is of paramount concern, and social media is the best method of shaping it. You need to be able to respond to good reviews, deal with bad reviews, and handle customer inquiries, or else you're leaving money on the table.
We know Uniontown
The most effective Internet marketing strategies for local businesses are based in a deep knowledge of a client's business, industry, and location. We learned this long ago, and to great effect: We've helped hundreds of PA businesses achieve fantastic success through smart, effective digital marketing.
Remember, we're a PA business too. Everyone here at WebFX knows what it takes to thrive as a local business in Pennsylvania. A few of us are even from the Uniontown and greater Fayette County area ourselves! And yes, we think the Big Mac Museum should've been in Uniontown, too.
You might even be familiar with some of our clients in the area: Legacy Remodeling and Mr. Maid up north in Pittsburgh, and Cleveland Brothers and the Bookhaven Press in the surrounding area.
Increase your revenue today
WebFX is a performance-driven agency, which means we define success as whether or not we've helped to increase your bottom line.
If you're in the Uniontown and Fayette County area and looking for a digital marketing agency that truly knows what it takes to succeed as a local PA business, we'd love to help.
Contact us today for a free quote or more information!