Pittsburgh Social Media Marketing Services
For companies in numerous industries, social media is an underused tool. Only 26 percent of businesses incorporate social media into their digital marketing strategies, yet 80 percent of consumers receive advice on what to buy from social media.
At WebFX, we help businesses from a variety of industries use social media. That's why we're a leading social media agency in Pittsburgh. So far, we've driven more than $3 billion in revenue for our clients, leading to a client retention rate of 91%.
If you want to expand your online reach and earn more revenue, we can help. Contact us online or call 412-218-3179 to speak with one of our experts today!
1,020
CLIENT TESTIMONIALS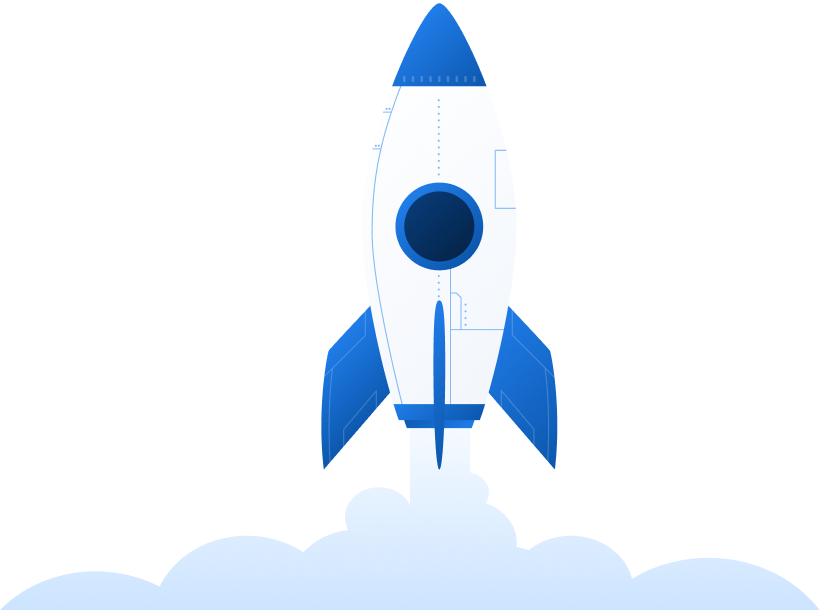 Why is social media valuable for your Pittsburgh business?
A social media marketing campaign offers several advantages to you, including:
Build your brand
In today's online world, a brand can make all the difference. With a distinct brand, you can distinguish yourself from the competition. Plus, you can build brand loyalty among your client base, which can lead to word-of-mouth referrals.
In digital marketing, social media is an excellent outlet for establishing your brand. Whether you're targeting Facebook, Instagram, LinkedIn, Snapchat, or YouTube, you can create posts that set your company apart and reach new audiences.
Branding also leads to several other benefits of social media, such as becoming an industry leader.
Grow your customer loyalty
Consumers are more than ready to remain loyal to a company. In fact, when consumers follow a business or brand on social media, it's a sign of their loyalty to you. That's why more than half of Americans that follow brands on social media stay loyal to them.
That translates to significant revenue gains for your company. In fact, businesses that focus on customer retention and loyalty have a 200 percent higher chance of increasing their market share compared to companies that focus on acquisitions.
It also costs five times more to acquire a new customer than to sell to an existing one. With social media marketing for your Pittsburgh company, you're investing in your future success — and revenue — by maintaining client relationships and building new ones.
Improve your customer satisfaction
As social media platforms continue to grow, they've become a part of the shopping experience. Now, 80 percent of consumers start their product research online. Additionally, 80 percent say that online reviews have swayed their decision on purchasing an item.
That's why it's critical to have an active social media presence. Our team can help with the process of managing and responding to reviews, ensuring that customers leave with a positive impression of your product and your team.
To emphasize the importance of customer satisfaction, as well as social media, consider this statistic. More than 65 percent of consumers use social media for customer service. If you're inactive, but your competitor is, that can cause you to lose clients and struggle to grow.
Increase website traffic
By adopting social media into your digital marketing strategy, you can increase traffic to your website. That lets you ease users into your sales funnel and down it. Our social media strategists, as well as your dedicated account manager, utilize a few tactics to do that.
An excellent one is by creating original content that's relevant to your audience.
Are you a landscaping provider? How about a blog post detailing the different weeds people may find in Western Pennsylvania lawns? After publishing it, you can create a quick post on Facebook, Instagram, or another platform that links to the article.
It's important to remember that social media marketing is more than driving traffic to your company's website. It's also about building a relationship with your clients and target audience. That's why you want to avoid creating a stream of links to your website.
Share your business in different ways, such as with the following ideas:
Highlight a new product with a video
Gain customer insights with a poll
Generate foot traffic with a coupon that's exclusive to social media
Become an industry leader
Another advantage of social media marketing is that you can position yourself as a leader in your industry. With compelling and original content, as well as an active online presence, you can become the go-to reference for your market and niche.
It doesn't happen overnight, but with our decades of experience and tenacity for driving results, we can help your Pittsburgh business transition into a respected resource for not only industry information but also industry-related products or services.
Leadership in your market offers long-term gains. As new consumers enter the market, it's your resources they'll discover and reference — and likely your products or services they'll choose for their home or business.
And that's all with the power of social media marketing.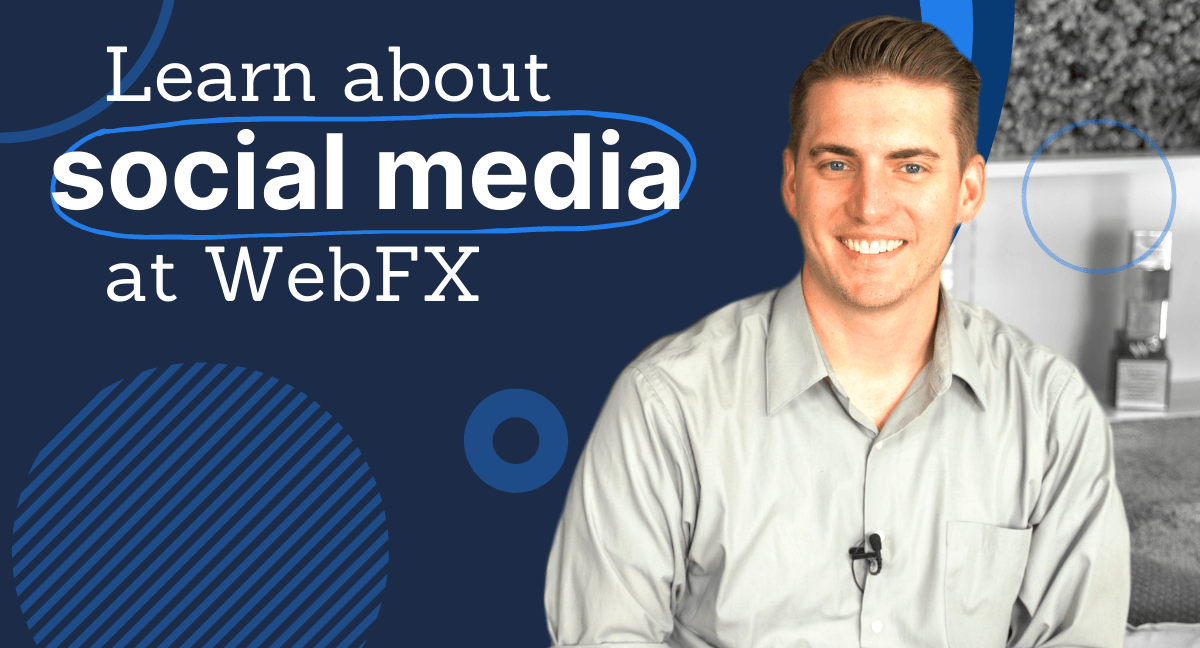 Ready to Grow? Get your FREE Quote Today!
We measure our success by how much we WOW our clients.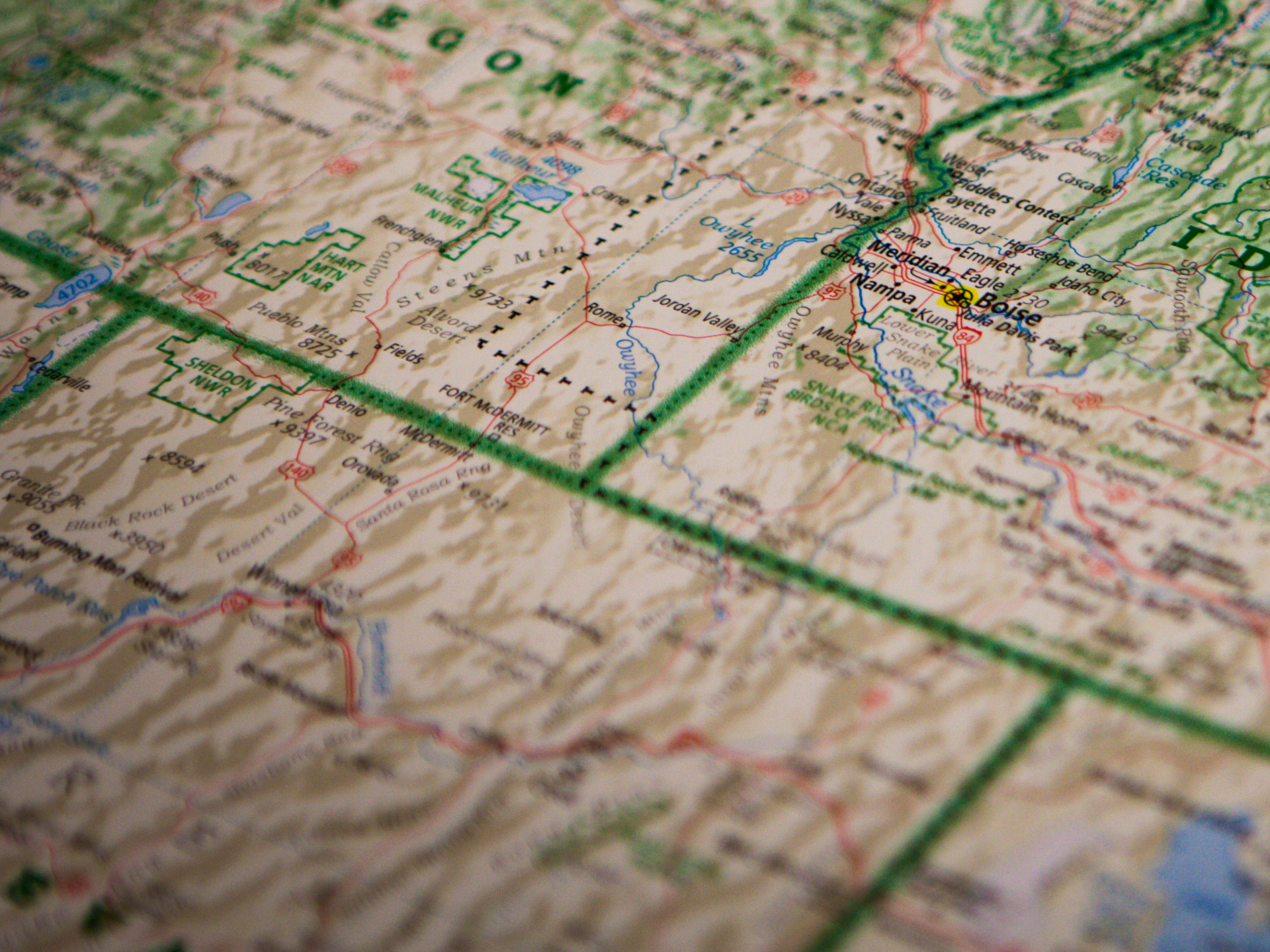 Local Success
WebFX has partnered with numerous local businesses in Pittsburgh to help them grow with digital marketing. We've helped to implement campaigns including SEO, PPC, email marketing, and beyond.
WebFX is a trusted Pittsburgh social media agency
If you've worked with other social media agencies in Pittsburgh, know that WebFX is different. Here's why: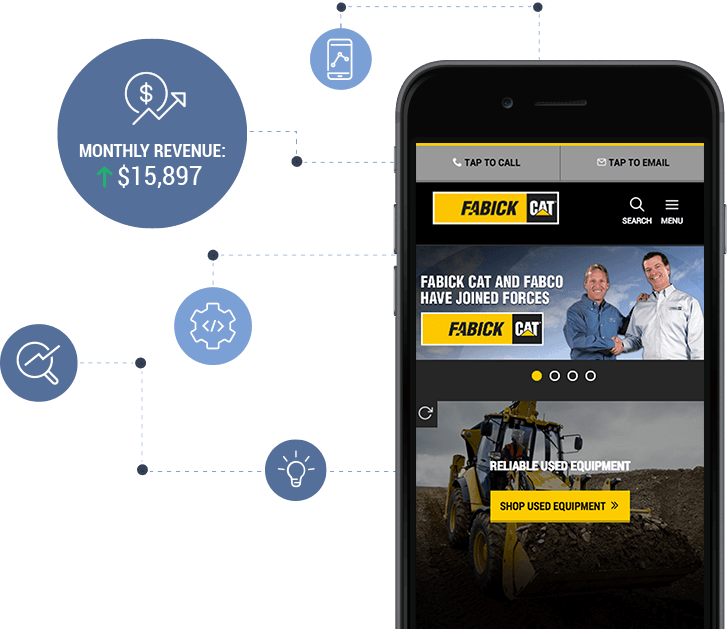 Are you interested in learning more about how your business can use Internet marketing to increase your sales and attract more customers?
Contact us today to speak with a strategist and hear about our custom plans.
Pittsburgh social media services from WebFX
At WebFX, we offer a complete suite of social media marketing services for Pittsburgh businesses. Whether you're looking to optimize one channel, such as Facebook or multiple channels, like Facebook Twitter, and LinkedIn, we can help.
We also offer review management services, plus social media design services. If you're pressed for time, we can manage and monitor reviews, questions, and comments on your social pages. Or, if you're looking to revitalize your social media pages, we can create original graphics for you.
74% of people use social media when making a purchasing decision.
Make their decision easy with a stellar social media presence. See how your brand can level up by requesting a no-obligation proposal today.
One of our experts will be in touch within 24 hours!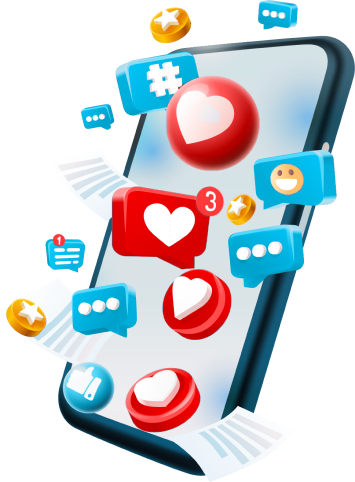 Invest in a top social media marketing agency in Pittsburgh — WebFX
Interested in learning more about our social media services for Pittsburgh? Chat with us today by calling 412-218-3179 or contact us online. Either way, we're looking forward to hearing from you and learning about your unique goals!
Unlock revenue growth for your business with our world-class expertise.
Our team is made up of elite designers, developers, and marketers. For us, it's not just a job — it's a driving passion. And that passion has led to some of the best work on the web.
Don't take our word for it! We're proud of our many customer testimonials on Clutch. We've earned a 4.9 out of 5 with 300+ ratings.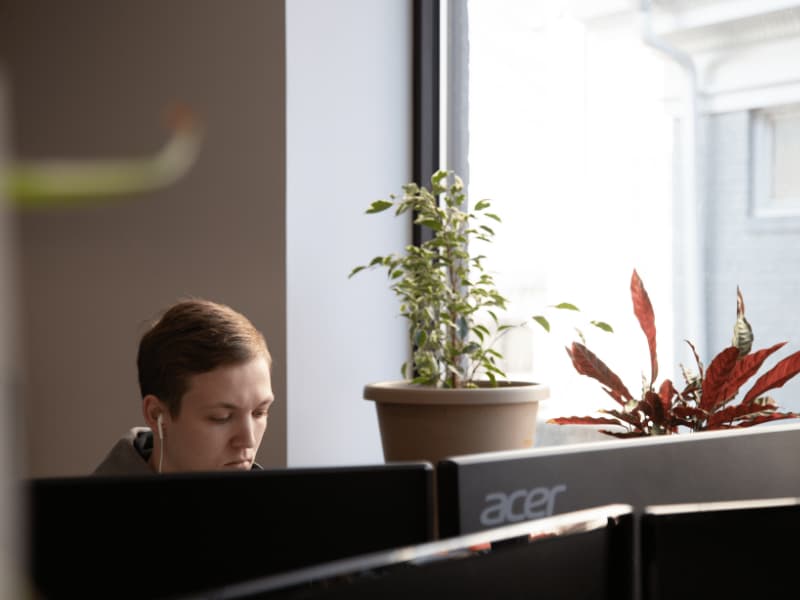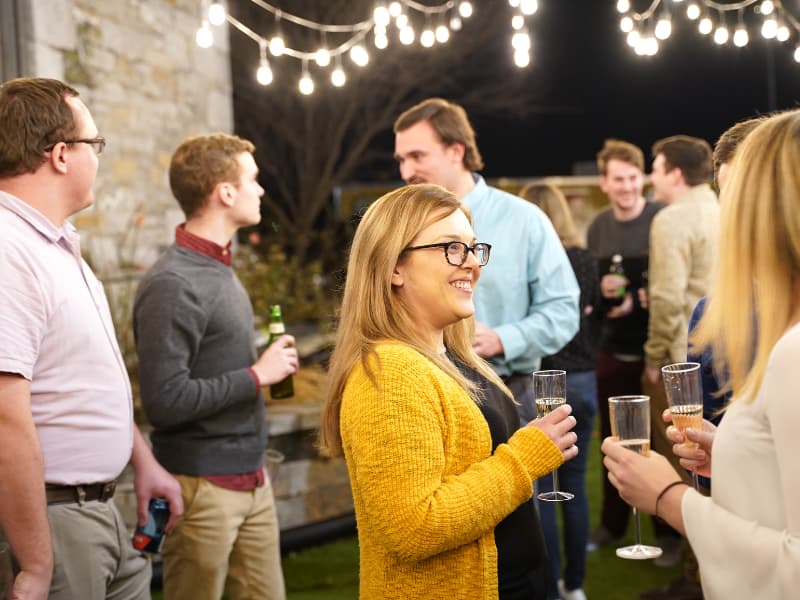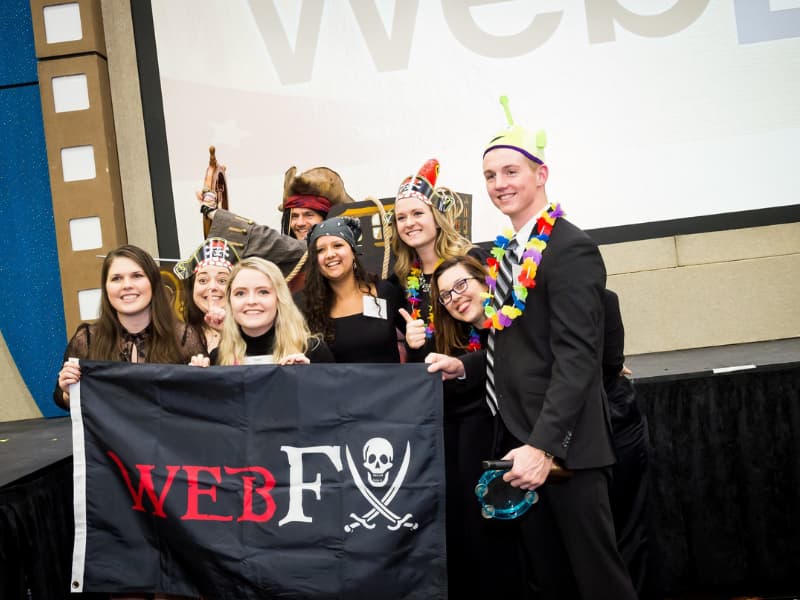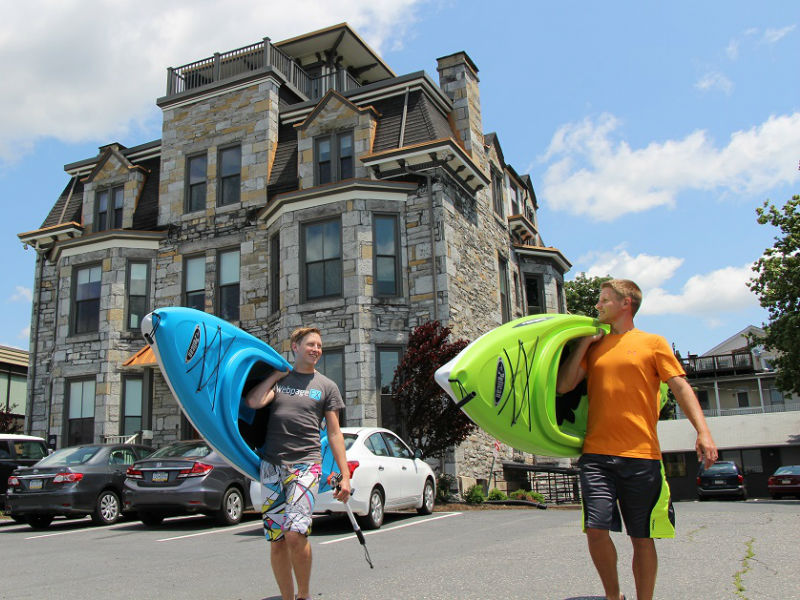 Driving Digital Revenue For Our 1,020+ Satisfied Customers