Internet Marketing for Warren, PA
Located along the Allegheny River in northwestern PA, Warren is home to Allegheny National forest and Kinzua Dam, one of the largest dams in the U.S. east of the Mississippi River.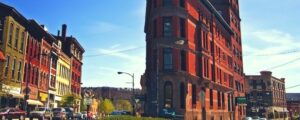 In addition, Warren's historic district is one of the largest in the state, and the downtown area features a number of restaurants and shops for visitors to discover while admiring the beauty of the Allegheny River.
Warren combines a small town experience with dynamic, tech-savvy businesses, making it a fun place to live and work.
Is your Warren, PA business looking to attract new customers and expand past the city limits? Internet marketing can help propel your company to new heights. To learn more, keep reading, and give us a call at 888-256-9448.
What is Internet marketing?
Using a variety of online platforms, Internet marketing is an affordable way for businesses in a variety of fields to drive results and generate revenue online.
Eight of the most common forms of Internet marketing include:
Used on their own or in combination, these strategies can help your business attain new levels of growth, beyond what you ever could with traditional channels. Your customers will enjoy an improved online experience, and your business will attract and convert more qualified leads.
How can Internet marketing help your business grow?
Internet marketing allows companies to reach customers when they're actively searching for information. Instead of interrupting their day-to-day activities, your company can simply be there when people want to find the products or services you offer.
WebFX is a partner businesses trust.
Hear from HydroWorx, who saw a 236% increase in organic sessions with WebFX services.
Watch the Video Testimonial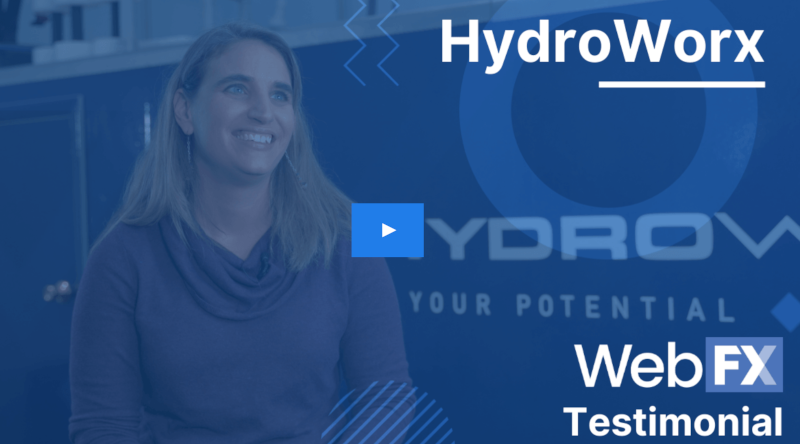 In addition, marketing online helps you your business as an online authority and industry expert. By creating and publishing original, useful content like blog posts, graphics, and videos, you can get potential customers' attention and show them what sets you apart from the competition.
Who uses Internet marketing near Warren?
Located in Lake City, PA, Van Air Systems manufactures compressed air dryers, filters, and air dehydration equipment. They came to WebFX looking to improve their online presence, and we delivered an extensive new website, complete with a fresh design and optimized product pages.
Additionally, we implemented SEO strategies to help Van Air Systems achieve high rankings in Google and other search engines for the keywords "compressed air dryers" and "compressed air dryer." Beating out a majority of competitors, the company also ranks on the first page of Google for the terms "air dryer" and "air dryers."
Since partnering with WebFX, Van Air Systems has enjoyed a 21% increase in website conversions, meaning that the company is able to turn more website visitors into paying customers—ultimately generating more revenue as a result of their optimized online presence.
WebFX can help your Warren, PA business
At WebFX, our experienced team of Internet marketing professionals is ready to partner with your Warren business. We work with hundreds of companies across the state of Pennsylvania, and we understand what it takes to deliver impressive results.
Contact us today to launch a custom Internet marketing plan, and start generating more business for your Warren, PA business.