As a realtor, you know that being found by homebuyers is important. You've probably established a presence online or in your local community, and now you want to grow your business. Is online marketing the the solution?
How do we drive results for real estate businesses?
Online marketing for real estate agents offers a massive platform for growing your brand, business, and revenue. Real estate digital marketing, however, does require time, dedication, and skill.
If you're looking to get started with digital marketing for real estate agents, this resource will help you begin by providing advice for where to focus your time and energy.
Keep reading to find out more now!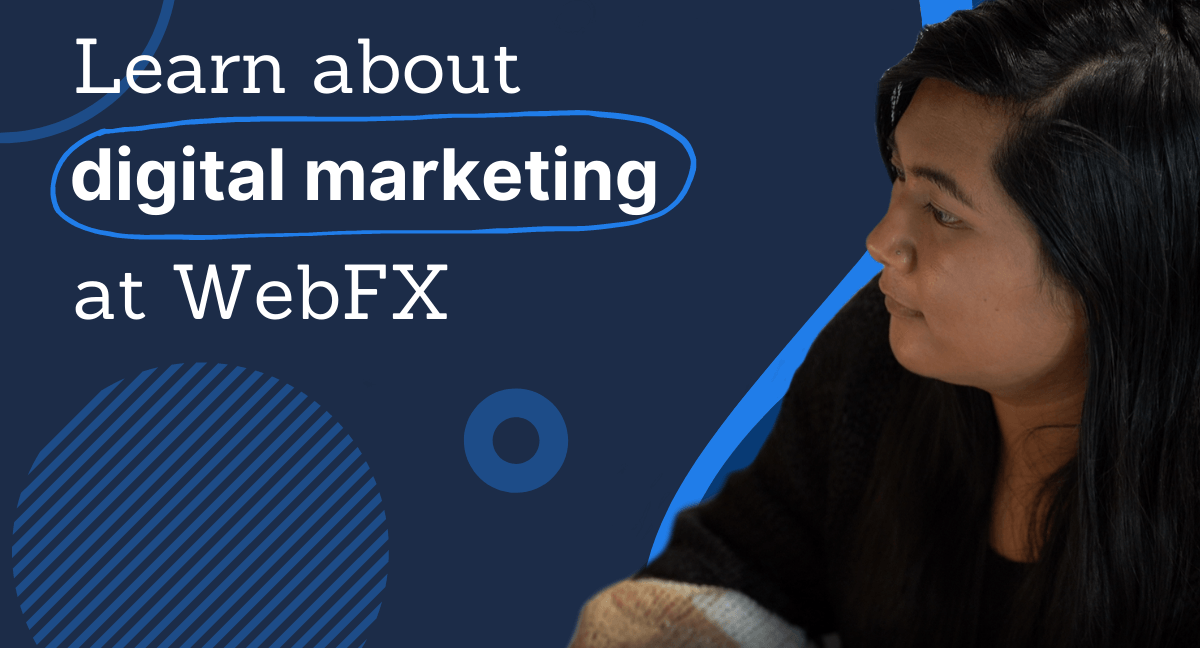 Oh, and if you're looking for professional help with real estate Internet marketing, WebFX offers digital marketing services (and maintains a client retention rate of 91%) that can grow your real estate company.
Contact us online or call us at 888-601-5359 to speak with a strategist about your company and how online real estate marketing can help!
Why does digital marketing for real estate agents matter?

Digital marketing for real estate matters for a few reasons, which studies from Realtor.org demonstrate:
90% of buyers used the Internet as a source of information when looking to purchase a new home
76% of buyers drove by or set up a viewing for a home they found online
41% of buyers found their home on the Internet first (rather than through an ad or sign)
As you can see, the Internet is more important than ever, especially to potential homebuyers.
If you want to help buyers find the homes you are selling, then it's crucial that you have an online presence. Without it, it's unlikely that you will show up in searches.
That's why digital marketing for realtors is vital. It's a way for you to grow your business and turn it into a successful company that people throughout your area know and trust.

Hear What It's Like to Work With WebFX!

"We were referred to WebFX and have been wowed with their company culture, professionalism and attention to our business needs. It has been a great few months working with them and we look forward to continuing our relationship with them and enhancing our seo!"
Real Estate Agency
6 ways to use digital marketing for real estate
Are you ready to use digital marketing for real estate to grow your business? Find out the best ways to use online marketing for real estate agents now:

1. Get your real estate company listed locally
It's very important that your realty business be included on websites that specialize in local listings. You will probably need to create a Google Business Profile page, and search out online directories like YellowPages.com on which you can add your name, address, business, and contact information. You should also do SEO for your listings to help users find them in search engines.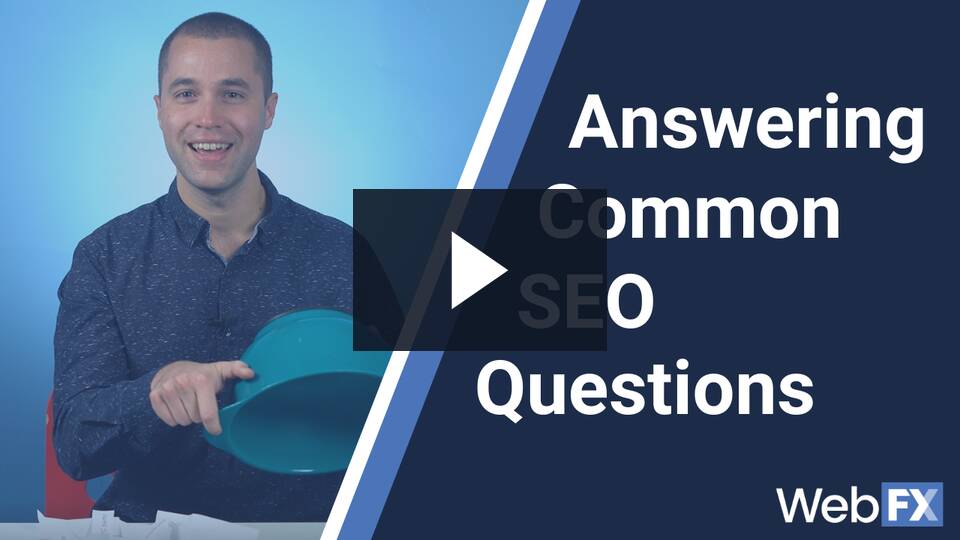 You might also want to consider adding your listing to local sites like Yelp or Foursquare as a part of your real estate Internet marketing strategy. Yelp allows people to review your business – and as you probably know, reviews can be a big part in getting potential clients to consider you for your services. Foursquare also allows reviews, but is a great way to put your business on the map by allowing "check-ins." You can encourage visitors to your office to check in and share that they were there.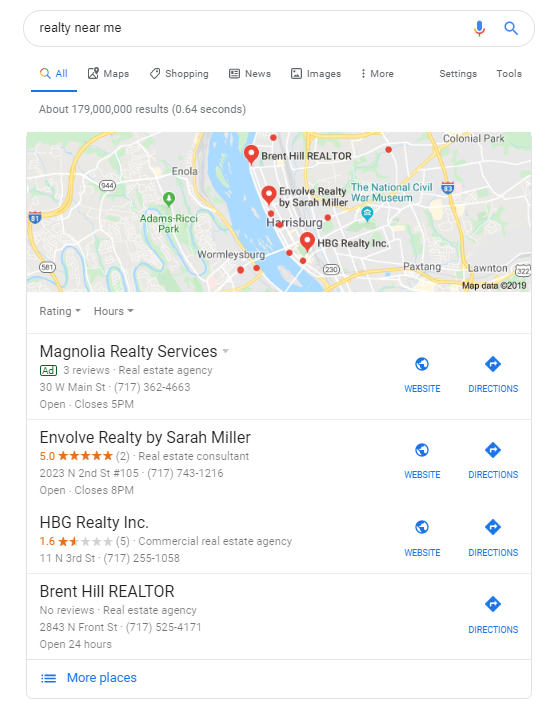 Finally, optimize your website's content the best you can to help with local searches. Any copywriting done for your website should include specific and relevant local phrases like the one indicated above. If you are a realtor in Philadelphia, making your web content descriptive with phrases like "Realtor in Philadelphia PA" can help send signals to search engines that your site is relevant for that phrase.
2. Create a real estate website worth visiting
The centerpiece of your real estate online marketing strategy should be your website. How else are people going to find you, after all? A great website can encourage potential homebuyers to pick you as their realtor, and will help you rank better for local search terms.
Most people are going to visit your site for listings of homes that you are selling. Keep these listings up to date with photos and plenty of information, including the address, school district, and a way to contact you with questions or a request to visit the home. Make sure that this crucial section is easy to browse and loads quickly.
Your entire site should be responsive and as speedy as possible. The faster your pages load, the less likely you are to lose impatient visitors who aren't willing to wait for the information. You should also take care to make your site navigation as uncluttered and clear as possible, which can be a big help in keeping users on the site. A confused buyer is likely to go elsewhere without ever contacting you.
Finally, make absolutely sure your contact information is both easy to find and use. If your phone number and email address can't be found in just a few seconds, you risk losing out on valuable business. Listing your location and contact information will also help you show up in searches for specific local terms.
3. Stay active on social media
Social media channels, like Facebook and Twitter, continue to be important parts of marketing plans for nearly every business type. Not every social media channel will make sense for you as a realtor, but it is best for you to be the judge of what you can and should use.
Before establishing a presence on any social media website, evaluate how much time you can dedicate to your pages, what content you plan on posting and whether or not your audience is really there. If you can't post at least a few times a week, you may want to hire a social media firm to help.
Twitter is a great way that you can share or publish interesting content and resources for prospective homebuyers. If you have a long-term relationship with a client looking to buy a home, you might suggest that they follow you on Twitter to see the content you are sharing.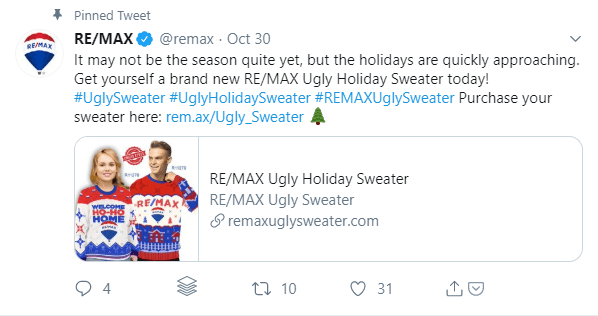 Facebook is a great way that you can not only be found by those looking for a Realtor, but also a method by which interested buyers can contact you. If you create a Facebook Page and allow fans to message you, you might receive a few questions or comments about your listings. Facebook also gives you a platform from which you can share interesting content, or post photos of open houses that you are hosting.
You might even consider using Pinterest as part of your online real estate marketing plan. You can upload new pins of houses that you are selling, showing off both the interior and exterior of each home as you see fit. This could be a good way to encourage local homebuyers – or future homebuyers – to follow your board so they can keep an eye out for homes in their area. You can also pin related content that clients may find useful, like home decorating trends or how-tos from blogs on gardening, landscape, electrical DIYs, and so on.
4. Establish a presence in the community
One important way that you can get your name "out there" is by being active online. By commenting regularly to relevant blogs or forums, or by even contributing content to these same sources, you could become known as an expert in your field – which will further encourage potential clients to reach out to you when they are in the market to buy a home.
If you are already reading blogs on subjects like real estate, home selling or buying, or exterior and interior decorating, this may be a no-brainer for you! Try to leave comments on blog posts when you have something to say – not just to advertise your business. You can also comment in forums where you find people discussing a subject you are knowledgeable about. Sites like Quora.com are great for finding and answering questions about homes and Realtors.
You can also look for ways to establish yourself locally by commenting on news sites or any other kind of regional forum about home sales. In this case, you have a much better luck of converting a reader into someone who will want to take advantage of your services. While commenting on a national level is more about general awareness and link building, commenting locally can help you find your next client!
On sites, you may have better luck – and may even be better received – if you do mention that you are operating locally, and even include a short writeup about your services. But avoid spamming links to your site or doing anything that doesn't actually contribute to the conversation! You want to be relevant and helpful, not annoying, when it comes to using real estate digital marketing.
5. Write for blogs or guest post on other websites
Starting your own blog as a part of your real estate Internet marketing plan can give you a way to communicate with potential clients about your experience and knowledge in the industry. Also, really great blog posts or articles may be reshared on social media or other websites, which is a fantastic way to build high quality links back to your site, thus improving both your reputation and your site's credibility.
When you're creating a blog, avoid talking about yourself all the time. Like social media, you should aim to share relevant content that is useful to readers, even if they're not already a client of yours. You can follow the rule of thirds or fourths: only talk about yourself a third or fourth of the time. The rest of the time, try to share content that you think homebuyers will be happy to read.
You might want to consider including really notable home listings or success stories on your blog, if you can arrange for it. As a realtor, one way that people will learn to trust you is through seeing proof of your expertise. So the more that you can share about your trade, the more reason people will have to work with you.
Guest blogging is also a great way to both get your name out there and get links back to your site from your posts. By contributing guest posts to blogs in your industry, you can further the view that people may have of you as a thought leader, or someone who is really knowledgeable on the subject of selling homes.
6. Send emails to a dedicated list
As one final tip you may want to allow users to sign up to receive emails from you. How often you send these emails is up to you, but this could be a good way to encourage engagement and create a long-lasting relationship with you as a real estate agent.
To establish an email marketing campaign, you'll need to use a platform like MailChimp. These platforms will help you place a signup form on your website, collect email addresses, and compose and send marketing messages. Just remember that email is opt-in only, and that you cannot add people to an email marketing list who haven't signed up for it! If you do, you may risk getting in hot water when your emails are marked as spam.
Like blogging and social media, emails don't have to only be about you! Although realtors probably have great success sending out periodic listings of new homes on the market, or sharing open house locations and dates, you can set yourself apart from the rest by including links to your blog content, or sharing links to relevant content that you may have shared previously on social media.
Don't be afraid to repeat yourself: It's unlikely that anyone is passionate enough to follow you on each and every platform, so there's no harm in sharing the same thing in a few different spots. Feel free to promote your content in emails, social media, and wherever else you can manage it!
Measuring the metrics that affect your bottom line.
Are you interested in custom reporting that is specific to your unique business needs? Powered by MarketingCloudFX, WebFX creates custom reports based on the metrics that matter most to your company.
Leads

Transactions

Calls

Revenue
Learn More

Get better results from real estate digital marketing
We hope that you found this real estate digital marketing advice helpful. It was our goal to make this page as informative as possible for realtors who are trying to establish and grow their businesses. Internet marketing for real estate companies is one of the smartest ways you can set yourself apart from other sellers.
As an experienced Internet marketing firm, WebFX knows that realtors are busy people who need to focus on finding the perfect homes for their clients – not optimizing their website. We offer many Internet marketing services for realtors, from building a beautiful real estate website to creating a blog to running your social media profiles. We can even help with writing content or building links for you. Call us today at 888-601-5359 or contact us online to learn how we can help grow your business!
Earn a 20% greater ROI with WebFX