Key Education Industry Statistics
The market has grown by $34.3 billion, primarily for mobile e-learning.
41% of college students say e-learning is more effective than classroom teaching.
42% of companies reported increased income generation when utilizing e-learning modules.
19.9% of high school graduates enroll in 2-year colleges — 42.8% choose 4-year institutions.
6.95% of all U.S. citizens aged 25–29 attend higher education institutions.
An estimated 1,538,000 high school students will attend private institutions in 2023.
85% of students who attend public high schools graduate.
Today, more students than ever are enrolling in colleges and universities. Many variables — the competitive nature of today's labor market and the convenience of online education — contribute to this pattern.
Studies also show an increased number of overseas students enrolled, further demonstrating the widespread interest in higher education. Let's explore the latest education statistics in more detail:
Let's take a closer look!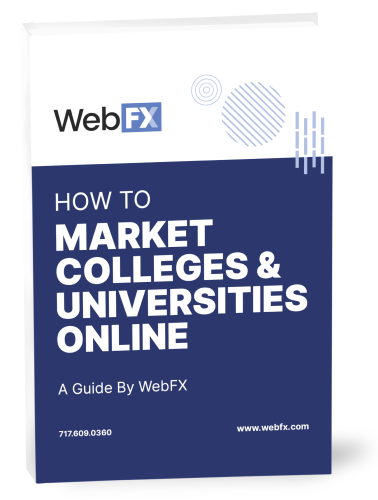 Looking to increase enrollment?
Learn how to successfully market your college online with our FREE PDF guide.
E-learning statistics
E-learning statistics give essential information on the development and influence of online learning platforms. These figures provide insight into the changing educational scene, including the number of people taking online courses and the range of disciplines offered.
Let's examine the most recent e-learning statistics to see how this delivery method alters our learning.
Global e-learning statistics:
70% of e-learning traffic comes from Europe and the U.S.
E-learning leads to 60% faster learning and observation than physical classes.
There has been a $34.3 billion increase in the market primarily for mobile e-learning.
Academic e-learning statistics:
Business e-learning statistics:
Free Resource
Working with a Digital Marketing Agency
So, you want to work with a digital marketing agency — how and why do you pick the right one?
Get My Free Guide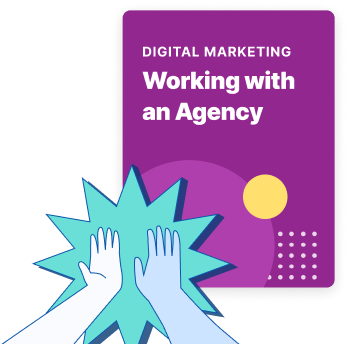 Higher education statistics
Higher education is essential for influencing people's careers and advancing a nation's growth. We can learn more about the present condition of higher education and pinpoint opportunities for improvement by looking at numerous associated data points, such as enrollment rates, graduation rates, and job outcomes. Let's examine the latest higher education statistics.
Statistics on college enrollment by institution:
College enrollment by age:
College enrollment by degree:
Of the 4.43 million college students that graduated in 2021:
6% earned associate's degrees.
9% obtained bachelor's degrees.
8% received master's degrees.
7% graduated with doctorates or professional degrees.
66.0% of associates' degrees conferred are in three fields:
8% are majoring in the arts and humanities.
1% in medicine and the health sciences.
6% in business.
50.8% of all bachelor's degrees are in five fields:
1% in business.
9% in health care and related fields.
0% in humanities and interdisciplinary studies.
9% in the field of psychology.
9% in biomedical and biological science disciplines.
74% of people use social media when making a purchasing decision.
Make their decision easy with a stellar social media presence. See how your brand can level up by requesting a no-obligation proposal today.
One of our experts will be in touch within 24 hours!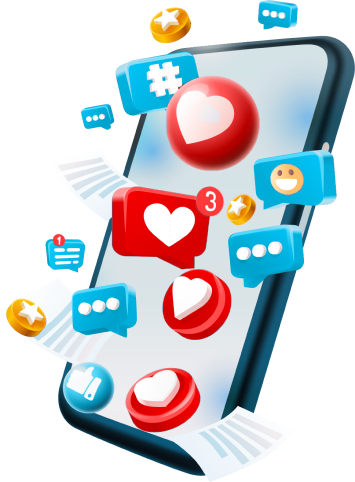 Upskilling and reskilling programs statistics
Upskilling and reskilling programs are essential in assisting people with acquiring new skills or improving their current ones to meet the needs of a labor market that is constantly changing. We can learn more about these programs' success and their effects on people and industry by analyzing the data and patterns around them.
Workable conducted a survey in 2020 with TalentLMS and Training Journal and found that:
Companies spend 68% of their budgets on reskilling and upskilling training for employees to handle organizational changes and 65% on training for new technologies.
Following the coronavirus outbreak, 42% of businesses increased their efforts to train new employees and retrain existing employees.
Since the spread of the coronavirus, 42% of workers have initiated their training programs.
11% of employees completed all of their training offline, compared to 20% who completed it online. Online and offline activity accounted for 69.5% of the workforce.
91% of businesses and 81% of workers agree that upskilling and reskilling training have increased workplace productivity.
High school statistics
Statistics are essential for understanding and evaluating data, and studying them may allow us to learn things that will benefit high school pupils. So, let's delve into high school statistics to learn their significance and applicability.
Private school statistics:
Public school statistics:
High School Graduation Statistics:
Meet WebFX:
Your world-class, tech-enabled marketing agency with over 1.6 million hours of combined expertise.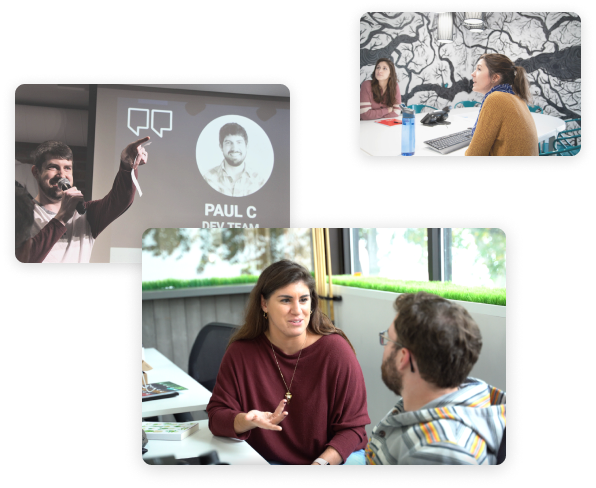 Use the education industry statistics to increase your enrollment rate with WebFX
WebFX is a top digital marketing agency that excels at boosting educational institution enrollment. We have the experience and knowledge to help your school increase applications and registrations by attracting and engaging potential students.
Our team of seasoned marketers will develop a digital marketing strategy for your school — a university, college, trade school, or online learning platform — to ensure it fits your budget.
Contact us online or call 888-601-5359 to speak with a strategist about how we can assist you in achieving your enrollment goals.
Increase your leads, sales, and revenue with digital marketing