Healthcare is a competitive industry — patient and industry needs are always changing. Staying on top of 2023 healthcare industry trends is one of the best ways you can strive to continue providing a quality patient experience each time people come into your practice.
Take a look at six healthcare trends you should know for 2023, so you can continue to provide excellent care in the coming year.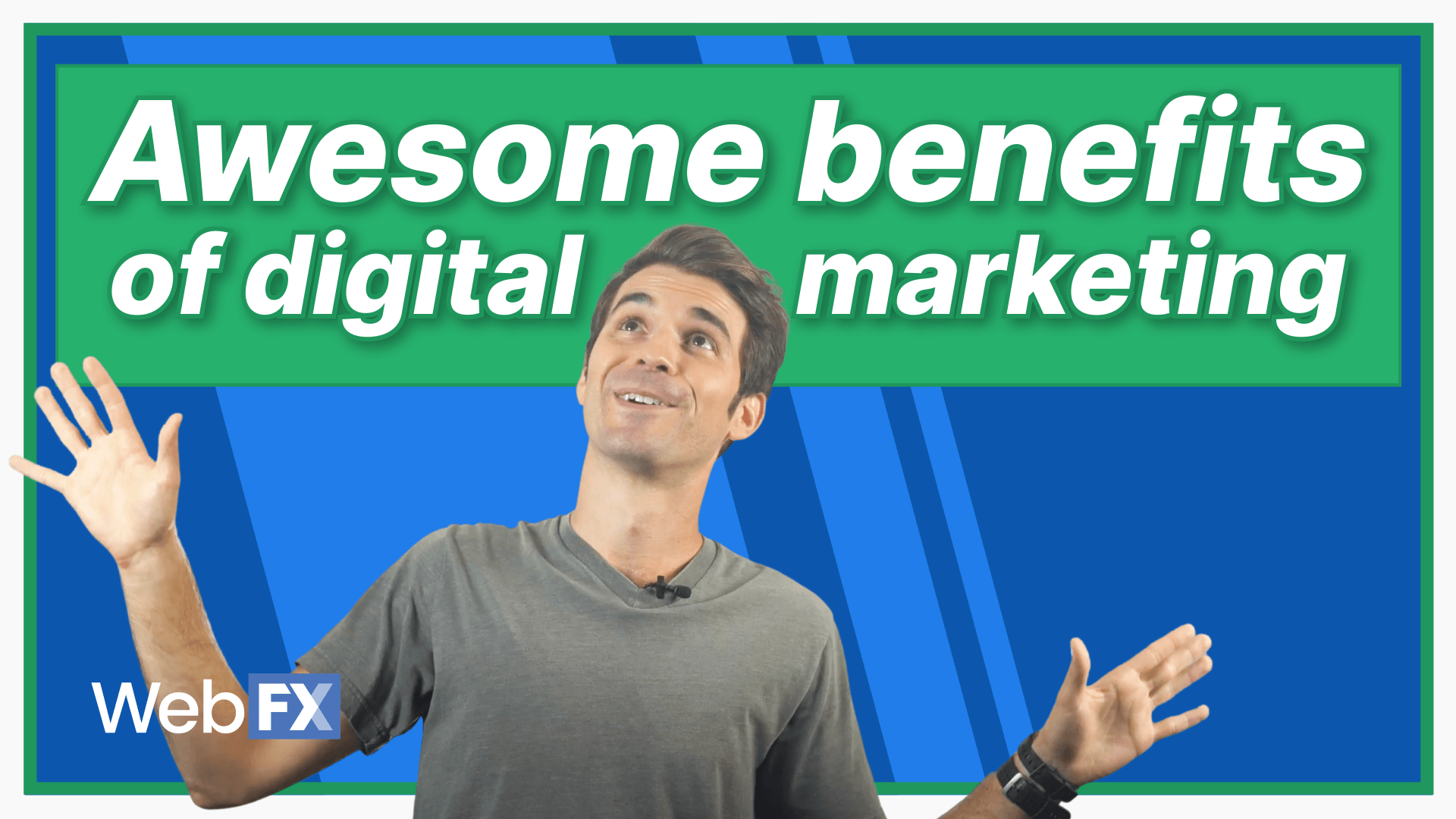 Feel like your practice's digital marketing strategy needs a little more care? WebFX has helped others in the medical and health industry, from hospitals and doctors' offices to biotechnology and cardiologists, build personalized digital marketing strategies that drive more new patients to our clients' offices.
We're ready to do great work with you! Give us a call at 888-601-5359 or contact us online to start learning more about how we can help you.
Free Comprehensive Guide
Digital vs. Traditional Marketing
Download this guide to understand the key advantages, costs, and opportunities for each to decide which is best for your marketing strategy!
Get My Free Guide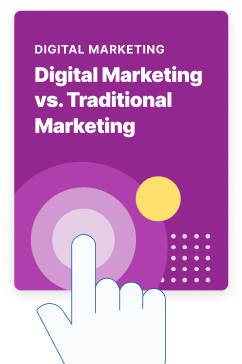 6 healthcare industry trends for 2023
Here are six major 2023 healthcare industry trends:
Read on for an in-depth look at each and why they're important for your practice (and patients!).
1. An emphasis on retail health clinics
With frontline workers being continuously bombarded with staffing issues and increased patient volumes, consumers are turning to retail health facilities for simple tests and check-ups.
Retail healthcare services at places like CVS, Rite Aid, Walgreens, and Walmart are increasingly becoming more commonplace. Services like check-ups, blood tests, and vaccinations are easily accessible to customers who don't want to go to traditional healthcare facilities.
The retail clinic market was valued at almost $3.5 billion in 2022 and is expected to grow to over $4 billion by 2029.
According to research, much of the patient population is looking for more preventative, basic medical care to treat conditions before they become more chronic or severe and require a visit to traditional healthcare clinics. As a result, places like Walgreens and Walmart are diversifying their basic medical services to accommodate these patients.
2. More accessible telehealth systems
Keeping in line with accessibility, 2023 healthcare industry trends point to a continued rise in remote and telehealth options. Like retail health clinics, patients are looking for simpler ways to treat basic ailments, and telehealth options are incredibly popular.
In 2019 the telehealth market was valued at almost $50 billion. That number is expected to reach up to $194 billion by 2023. Since January 2022, the number of patients who have received care via telehealth appointments has dropped 38%, but the number still stands significantly higher than it did during pre-pandemic times.
Telehealth doesn't just offer quicker access to health professionals — it also offers easier access to reliable health education resources. Telehealth systems allow for the integration of patient information systems and medical resources provided by professionals for the benefit of patients.
3. Increased use of artificial intelligence (AI)
Over the past few years, we've seen AI technology and robotics become increasingly instrumental in making advances in medicine and the treatment of diseases and chronic conditions. That will continue to be the case in 2023.
The market for AI is expected to top $20 million in 2023, and for good reason. AI technology has already made waves in healthcare by assisting in the detection and treatment of neurological disorders like Parkinson's and Alzheimer's Disease, predicting outcomes of clinical drug trials, and identifying potential side effects of those drugs.
Besides healthcare professionals, consumers also see the potential of AI in medical research and care. A survey of 1000 consumers found that nearly two-thirds said they would be comfortable using emerging technologies — like AI, augmented reality (AR), virtual reality (VR), and robotics — to help with health monitoring and preventative care.
Want to learn more? Here are medical device industry statistics to give you more insights into the market trends.
4. Improved patient experience
We all have one thing in common: when we're sick and go to the doctor, we want to know we're receiving the best care possible. Providing the best care possible starts with ensuring you're giving your patients an excellent experience.
Improving patient experience isn't just a 2023 healthcare industry trend — it's something that should be at the top of healthcare providers' minds all the time. All patients are dealing with something different, whether it's a minor ache or a chronic illness. The least you can do is provide an easy in-office or telehealth appointment.
5. More emphasis on mental health awareness and services
We can all agree that taking care of your mental health is just as important as your physical health. Since the pandemic, there has been a major push for more accessible mental health resources (and rightly so), and that trend isn't stopping any time soon. 2023 healthcare industry trends show that investing in mental health services and resources for patients will still be a huge trend in the coming year.
Coming out of the pandemic doesn't mean mental health conditions related to COVID-19 are disappearing. In fact, related factors are contributing to continued anxiety, depression, and other mental health conditions like:
Anxiety and depression from returning to in-office work (or even hybrid work environments)
Post-traumatic stress disorder (PTSD) in healthcare workers who were on the frontline during the height of the pandemic
Anxiety and depression from isolation and other COVID-19 restrictions
Residual or post-COVID symptoms
Loss of friends, colleagues, and loved ones to COVID-19
It's critical that healthcare professionals continue to provide access to mental health services and offer resources to patients who may be struggling with a mental health disorder(s).
6. More wearable health-tracking technology
Wearable and mobile health-tracking technologies are another healthcare trend worth taking note of in 2023.
Health-conscious individuals gravitate toward devices like watches that track heart rate, oxygen levels, and sleep patterns. Healthcare professionals can take this a step further by continuing to integrate wearable health-monitoring devices that allow medical professionals to monitor real-time data while their patient is at home, or anywhere else that isn't the doctor's office.
These devices give patients the freedom to put their health in their own hands and can work as great preventative tools for detecting any developing medical conditions.
WebFX helps clients in the healthcare industry grow their practices.
"My practice has grown quickly and improved our accessibility to those we serve or hope to serve within our community. WebFX is directly responsible for our growth and the fact that we have more than doubled our revenue in six months."
— Merrimack Valley Psychological Associates
See Case Study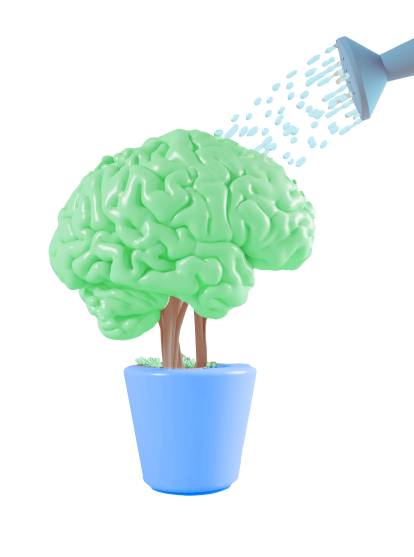 Keep in touch with health industry trends all year round with WebFX
Healthcare is a competitive industry. To reach new patients, you need a strong digital marketing plan in place — that's where we come in! Just like your patients, we understand that digital marketing strategies aren't a one-size-fits-all solution.
WebFX can create a personalized digital marketing strategy that fits your practice and helps you reach new patients.
We'd love to hear from you — give us a call at 888-601-5359 or contact us online today to get started!
Increase your leads, sales, and revenue with digital marketing