Website Security Measures: 8 Proven Ways to Protect Your Site
Website security measures are essential for keeping your website safe, secure, and profitable. Learn how to protect a website — specifically yours — with these eight website security basics.
If you're wondering how to improve website security for your business, we've got you covered. On this page, we'll go over eight easy website security measures for getting a safer and more secure website that drives conversions and keeps consumers coming back for more.
Bonus: Want to see just how secure your website is? Then try out our free website security checker to get a breakdown of just how safe your website is. And if you need any help understanding your report, our team is here to help.
Chat with one of our strategists by calling 888-601-5359, or contact us online to learn more about how we can help you design a secure website that boosts your search engine rankings and sales.
Looking for an all-in-one SEO audit tool? You've found it.
SEO Checker provides data on key metrics to give you:
Complete SEO score

Content Grade

Site Speed Analysis

and more.
8 best website security measures
With this list of site security measures, you'll learn how to improve your website's security to help you create a website that boosts your brand awareness, engages consumers, and drives more sales and revenue for your business.
Here's how to improve website security in 8 easy steps:
1. Make your passwords secure and update them regularly
Keeping your passwords secure and updating them regularly is one of the best security measures for websites. In fact, about 80% of hacking-related breaches result from passwords. By creating stronger passwords and updating them often, you can quickly boost your site security.
You can use password generators to create stronger passwords. With our password generator, you can specify the length of your password and whether you want to use upper and lowercase characters, as well as symbols and numbers.
Plus, you can set a calendar reminder for each month or quarter to update your credentials to keep your passwords secure.
2. Get an SSL certificate
The next step in your website security checklist is to get a Secure Sockets Layer (SSL) certificate — a website security basic. An SSL certificate helps keep data transfers and other personal information on your site secure, like credit and debit card payments.
For example, if a customer purchases a product on your website, you'll want to keep their information secure, like their address or phone number. Plus, an SSL certificate can make your website appear more trustworthy to online shoppers.

That's because Google displays a padlock next to your URL if you have an SSL certificate, letting users know that your website is secure. As a result, you can keep your customers' information, and your own, safe and boost your sales in the process.
3. Choose the right content management system (CMS)
Not only do content management systems (CMS) enable you to manage your website content, but they can also help you secure your site. If you're thinking about using a CMS or already have one, choosing one that will facilitate a safe website is a must.

A beneficial CMS can help you defend your website and ensure minimal security gaps. They can also help you oversee program code and sustain faster processes on your website. Choosing a popular CMS platform, like WordPress, is an excellent way to secure your website.
4. Update your add-ons and plugins
If you already have a CMS platform like WordPress, you probably have access to various tools and plugins that can provide basic website security and streamline other processes.
While plugins and add-ons can help you save time and improve your search engine optimization (SEO) strategy, many businesses can sometimes end up with outdated plugins that can harm their website.
With outdated and insecure plugins, your website can become vulnerable to attacks, leading to lost data and customer loyalty and trust. That's why it's essential to regularly update your plugins and add-ons to ensure they have the latest security protection.
5. Limit user permissions
Providing all team members with access to your passwords and data and permission to update your site can pose a security vulnerability.
Some team members might not follow the appropriate protocol or remember to update your passwords often. That's why limiting user permissions is one of the best security measures for websites.
For example, if you use a password generator, you might not want to share those details with everyone on your team. Plus, if you use a CMS platform, you can alter user access with permission levels like administrator, editor, or author.
6. Invest in anti-malware software
Malware can cause many issues to your site's security, like harming your website's user experience, leading to lower search engine rankings and consumer engagement and conversions.
This is why investing in anti-malware software is a critical website security measure. Protect your business, website, and customers with malware detecting software to identify any malicious malware straight away to keep your site safe and secure.
7. Backup your website
Backup systems can help you revive your website and streamline your relaunch if your server fails or other issues arise. With a backup of your website, you can respond quickly to problems like broken pages or a hacked site.
That's why a website security basic is to back up your website on a regular basis. You can do this by automating your backups with helpful tools like Handy Backup or eBackupper. When it comes to site security measures, backing up your website is a must.
8. Continuously test your website
Our last website security measure is to set aside some time to test your website. If you don't regularly test the pages on your website, you might be unaware of any security vulnerabilities.
Website testing can help you identify any areas of your website that need improvement and added security measures. For example, you can test your pages to see if you encounter error messages, broken links, or HTTP redirects instead of HTTPS.
You can then immediately deal with any site issues you come across and improve your measures to prevent them from occurring again.
Scheduling a time to test your website before launching any new pages is an excellent way to patch up your website and provide finishing touches to ensure your site is as secure and safe as possible for your business and site visitors.
93% of WebFX customers are extremely satisfied with their digital marketing results.
"Working with WebFX, everything is very organized and strategic. We're only a year into our partnership, and our expectations have definitely been met."
View More Client Testimonials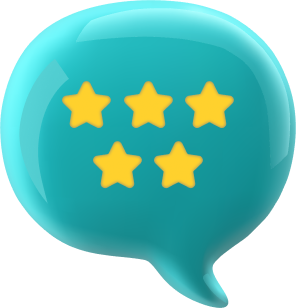 Why do you need website security measures?
You might be thinking that your website is safe from the "bad guys" and that you don't need website security measures. However, no website is safe from security threats, spam, or hackers. So, it's essential to learn how to protect your website and business.
Not convinced? Here are a few more reasons why you should implement security measures for your site:
Improve search engine performance
Search engines like Google want to provide their users with websites that will answer their questions and give them a safe and positive experience. If your website is attacked or contains a lot of spam, Google might take notice and lower your rankings in the search engine results pages (SERPs) as a result.
So, if you want to improve your search engine rankings and help more consumers discover your business online, mastering website security basics is a must.
Instill customer trust and confidence
Keeping consumers engaged on your website and encouraging them to return is the key to driving more leads and conversions for your business. If your website contains harmful links or malware that your site visitors click on, they might end up with a virus on their device.
As a result, customers can lose confidence in shopping with your brand, hurting your awareness and reputation in the process.
Protect your data
If you're looking for a reason to improve your website security, this is a big one. Implementing security measures for your website keeps your data safe and secure. Security measures keep your passwords, accounts, and information protected from unfriendly hackers.
Improving your site security also helps keep your customer's information secure, like their credit card number or address. If you want to keep your website, business, and customers protected for the long run, learning how to protect your website is essential.
Master website security measures with WebFX
Do you need help with getting a safe and secure website? That's where WebFX comes in.
At WebFX, our award-winning experts have more than 25 years of experience creating secure websites that drive impressive results for clients.
We've already helped businesses drive over $3 billion in revenue, and we can also help your business achieve results.
Speak with one of our strategists today by calling 888-601-5359, or contact us online to learn more about how our web design services can help you create a safe website that drives sales and revenue for your company.