Your website is the first impression your audience gets of your business. You want to make a positive impact on your audience the first time they find your personal training business. To do that, you must invest in your website's design.
On this page, we'll provide you with five tips on creating an impactful web design for personal trainers. If you need help building your dream website, call us today at 888-601-5359 to speak with a strategist about our customized web design services.
1. Create a site that matches your brand style
Your brand style is important for building brand recognition. When you have a consistent style, people associate that style with your business and become more familiar with your brand. These leads will choose your personal training business over the competition because they are more familiar with your brand.
So, what is included in your brand style?
The biggest and most noticeable part of brand styling is color choice. People associate colors with brands. For instance, when you think about McDonald's, the iconic yellow and red color scheme immediately comes to mind. Your color choices stick with your brand, so it's important that you choose the right colors.
When you decide on your color scheme, you'll typically want to have three or four colors in your scheme. This includes a main color, one to two accent colors, and a font color. Designate each color in your scheme to be either a main, accent, or font color to ensure consistency across your design.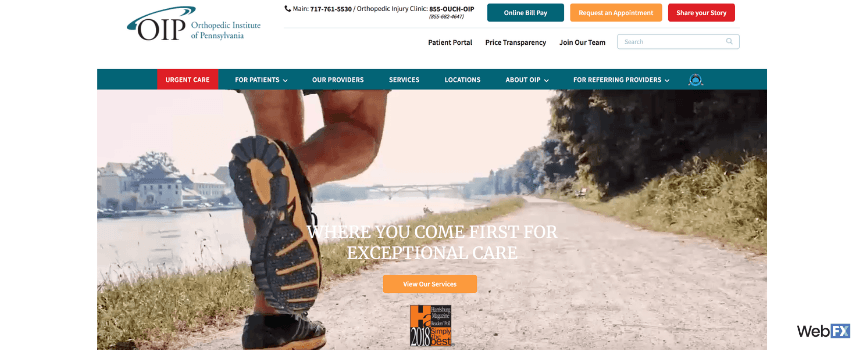 Aside from color choices, you'll also want to focus on your font style. Your font choices enhance your style and help your audience understand your style better.
Font choices affect the professionalism of your site, too. If someone sees a site with a font like Comic Sans, they won't take your site as seriously. Comic Sans is viewed as a generic font that adds no style value to your site, and it also isn't considered to be very web-friendly.
On the other hand, a design-strong font like Helvetica is a great option. This font is easy to read, web-friendly, and gives a professional look to your website.
To see the best results with your design, stick to one or two fonts and use those fonts in the same capacity. For instance, you could use a fancy cursive font for all of your headings and another font for your body text.
If you want to have a professional, effective website that keeps your audience engaged, you must create a brand style for your personal training business and use it consistently across your website.

Hear What It's Like to Work With WebFX!

"Unbelievable results in just a few short months! Ive never had a company like webfx, they take the time to break down the process and help me make the decisions that are best for my company."
Dog Trainer
2. Integrate visual elements
Visual elements play an important role in keeping your audience engaged on your website. Your audience doesn't want to enter your website and see walls of text. Visual elements help break up the text and make your pages more interesting.
These elements are an important part of your page. They help you catch your audience's attention so they become more engaged with your brand. Visuals create points of interest on your page and make it easier to process the information on it.
Visual elements include photos, infographics, and videos. You can use a variety of these visual elements on your page to keep it interesting. Videos, in particular, are a great element to add to your web design because they get your audience to stay engaged on your page longer.
Overall, visual elements will help make your page more appealing and interesting to potential personal training clients.
Note: When you use photos on your page, refrain from using stock photos. It won't make your site feel authentic. Use your own, high-quality company photos to give an accurate representation of your personal training business.
3. Make your call-to-action (CTA) pop
If you want people to take a particular action on your page, you must include a call-to-action (CTA) button. CTA buttons help guide your audience to the next step and tell them how to proceed. Without the buttons, you risk losing leads because they don't know how to take the next step.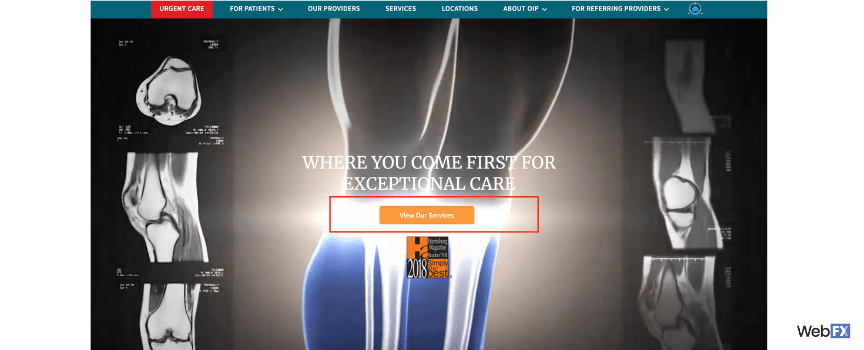 To ensure that your audience doesn't miss these buttons, you must make them pop on your page. These buttons should be a color that sticks out from the rest. Choosing a noticeable accent color will help your audience spot these buttons.
By making your CTA buttons pop, you'll keep leads on your personal training website longer. This will lead to more conversions for your business.
4. Integrate responsive design
If you want to have a successful website, integrate responsive design. Responsive design ensures that your users have a positive experience on your site, regardless of the device they use. Whether it's a smartphone, tablet, or desktop, your website will adapt to fit that device.
This is a crucial piece of your website because it impacts the user experience. If someone tries to access the desktop version of your site on a mobile device, the text will be small, and it will require zooming in and out to read information.
This doesn't create a positive experience, but rather, frustrates your audience. It causes leads to abandon your site for a more responsive competitor's site. To prevent your page from losing these leads, you must integrate responsive design into your web design.
At WebFX, we have a team of over 500 experts that can help you integrate mobile-friendly design into your website. Call us today at 888-601-5359 to find out how we can help you build the best website for your personal training business!
5. Test your website elements
The first version of your website will never be the best version. That's why it's so important that you test your website elements to ensure that they are driving the most impactful results for your business.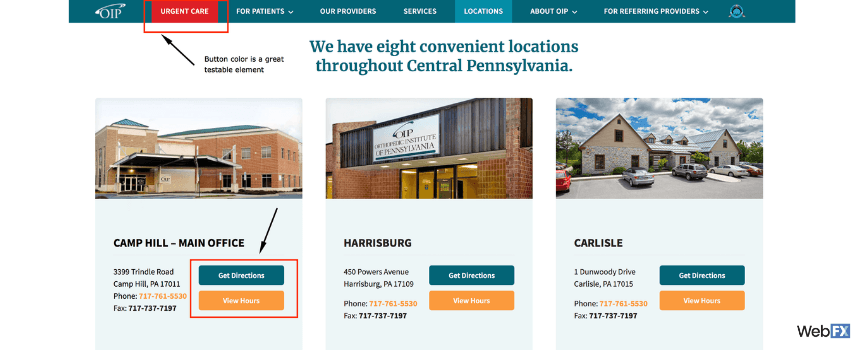 Testing your website will help you put out the best version of your website. When you conduct testing, only test one element at a time. It will help keep the results clear and tell you if your changes are making a positive or negative impact.
By testing website elements, you'll help your personal training business produce the best version of your website. It will help you drive more valuable leads for your business.
WebFX will help you build the personal training website of your dreams
Your website is the heart of your digital marketing campaign. If you want to drive valuable results with your online efforts, you must start with a well-designed website. At WebFX, we have over 25 years of experience in web design.
We're a full-service digital marketing company that specializes in customized web design. Our team of over 500 experts will bring their knowledge and expertise to your campaign. We'll help you create a website that is unique to your personal training business.
If you're looking for a company that drives results, look no further than WebFX. In the past five years, we've driven over $3 billion in sales and over 7.8 million leads for our clients. When you partner with us, our team of experts will create a campaign that helps your business grow.
Don't just take our word for it. Ask our clients! Check out our 1020+ glowing testimonials that attest to the awesome work we do for them!
Get started with your fitness company's web design
If you're ready to start building a customized website for your personal training business, contact us online or call us today at 888-601-5359 to speak with a strategist.
We look forward to helping your business grow!
Earn a 20% greater ROI with WebFX