As a renewable energy company, you provide your customers with a consistent, reliable source of the energy they need to power their lives. Isn't it time your marketing provided your company with a steady flow of the website traffic and new leads you need to power your business?
That's precisely what search engine optimization (SEO) can do for your renewable energy company. Organic search now drives more than half of all website traffic. With SEO for renewable energy companies, you can capture some of that traffic and find new customers.
At WebFX, we have more than 25 years of experience in digital marketing, which is why we've been named as the world's best SEO agency. To learn more about our SEO services, contact us today.
For more information about renewable energy SEO, and how optimizing your site for search can grow your business, keep reading!
Independent research from Clutch has named WebFX the
top SEO company

in the United States.

Clutch has personally interviewed more than 250 WebFX clients to discuss their experience partnering with us.

Read More Clutch Reviews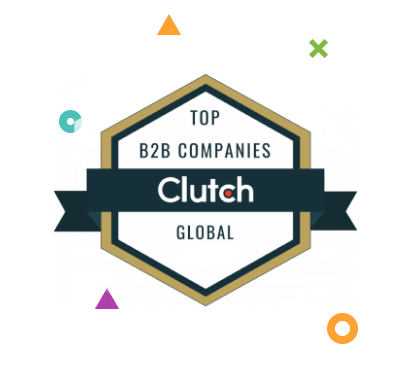 What is SEO?
SEO , which stands for search engine optimization, is a digital marketing strategy that helps your website show up in search results for relevant keywords . An effective SEO strategy increases the quantity and quality of traffic to your website from search engines.
For example, if you run a solar system installation company in Pennsylvania, you might want to rank for keywords like "best solar installers in Pennsylvania." SEO for solar companies could help your site appear on the first page of results when someone searches that term on Google.
SEO includes a wide range of tactics, from including relevant keywords in your URLs to ensuring your site works correctly on mobile devices. You can break SEO strategies down into two main categories:
On-page SEO : On-page SEO factors are those on your website, such as the keywords you use and how quickly your pages load.
Off-page SEO : Off-page SEO refers to things that take place outside of your website, such as the number of other sites linking to yours.
SEO also consists of various subcategories. Local SEO is one such subcategory that is useful to some renewable energy companies. It involves targeting keywords that relate to your local area and getting traffic from nearby users.
For instance, a solar energy marketing campaign that involves local SEO might target keywords like "best solar companies in Philadelphia," or wherever it is you're located.

Hear What It's Like to Work With WebFX!

"We transitioned to WebFX last year and have been extremely pleased with the level of transparency into the processes and the response time to any questions we have. Our account manager does a great job at keep our team informed and talking through our strategy for growth on our website."
Energy Provider
Why do renewable energy companies need SEO?
SEO is an essential marketing strategy for renewable energy companies. Why?
People increasingly use the Internet to research companies and purchase goods and services. In fact, more than 70% of people research companies online before they decide to become customers.
That's just one of the reasons you need a professional website that creates a positive first impression of your company. When people research your company online, your website can help turn them into customers.
It's not enough just to create a website, though. You need SEO to ensure people find your website.
About 95% of search traffic goes to sites on the first page of search results. So, if your content is on page two or beyond, your potential customers won't see it. That's why SEO for renewable energy companies is so important — it helps you get to page one.
SEO is also effective for obtaining new customers. Leads gained through SEO have a close rate of 14.6%, compared to the 1.7% close rate of traditional outbound-sourced leads. Plus, 80% of local searches convert.
How to do SEO for renewable energy
Let's take a closer look at how SEO for renewable energy companies works. Here are some of the key steps in doing SEO.
1. Conduct keyword research
Keyword research is a crucial early step in creating an SEO strategy. It involves identifying the keywords you want to target with your SEO efforts.
The ideal keywords to target are those that your potential customers are searching in sufficient volumes and those that your site can reasonably rank for.
Of course, you want to target keywords that your audience searches for, but you'll also want to be realistic about what keywords you target. If you try to target short-tail, general keywords that every energy company ranks for, you'll have a more difficult time.
This is one of the reasons you should stick to long-tail keywords — they're more specific, and will drive more qualified traffic to your website.
You can start the keyword research process by creating a list of keyword ideas. You can simply brainstorm terms potential customers might search or use a keyword research tool, like KeywordsFX, to get ideas.
You might come up with ideas like "renewable energy providers" or "best solar panels." Entering those ideas into KeywordsFX will give you a long list of other potential options.
Another option is to determine which keywords your competitors rank for using a tool like Ahrefs or SEMrush.
Below you'll see an example of an "Organic Keywords" report in Ahrefs. You can get this report for a competitor's site by searching their domain under "Site explorer" in Ahrefs and clicking "Organic keywords" in the right sidebar menu.

Using these tools, you can then evaluate how popular each keyword is, how hard it is to rank for, and what kind of content ranks well for it.
2. Perform initial website audit & optimization
You'll also need to perform an SEO audit so you know what areas you need to work on. Your audit should consider on-page, off-page, and technical factors. Evaluate which keywords you're ranking for and note major keyword opportunities you're missing.
A free SEO Checker tool, like the one we offer, can assist you in the audit process.
Then, based on the findings of your audit, do some initial optimizations.
This optimization process may include adding some of the keywords you found to your existing content. You can add it to the titles, URLs, headings, and content on your homepage, blog posts, and other pages. Just make sure that all your keywords fit naturally into your copy.
3. Improve your site's user experience
Your website's user experience (UX) also impacts how well it ranks in search engines. If your site has poor UX, users may navigate away soon after arriving on it. Google sees this as a sign that users didn't find your site useful.
To improve your UX, make sure that:
Your site has a consistent, professional-looking design
Users can easily navigate around your site and find what they're looking for
Your pages load quickly
Your site's features work correctly
Your site uses responsive, mobile-friendly design
4. Help search engines crawl your site
For a webpage to show up in search engines, search engine bots need to find, crawl, and index it.
Search engines will find and crawl your pages on their own through internal links that you create. Creating internal links allows you to link your content on pages of your site.
If you have a page about how community solar works, for example, you might link to other pages on your site about specific community solar projects you've worked on. Creating this internal linking profile ensures that Google can find all your pages successfully, crawl, and index them.
You'll also want to create an XML sitemap to help search engine bots find their way around your site.
If your site has a robots.txt file, a file that tells search engines bots which pages to crawl, make sure that it's formatted correctly. An incorrectly formatted file can prevent Google from indexing pages you want it to index.
You can also submit pages directly to Google and other search engines to speed up the process.
5. Create compelling content
An essential part of SEO is creating high-quality content that's relevant to your users.
Fresh content keeps users coming back to your site. It also gives you new opportunities to rank and can improve your site's overall performance in search.
You should create content that answers questions your target audience has and make sure that each piece of content includes relevant keywords. You can use keyword research tools to find content ideas.
For instance, solar energy marketing might involve writing blog posts titled things like "How Reliable Are Solar Panels?" and "How to Choose the Right Solar System for Your Home."
6. Build quality links
The quantity and quality of links to a page is one of the most important factors affecting how well it ranks.
One of the best ways to build high-quality links is to create high-quality content that other sites will naturally want to link to. Some examples of highly linkable content include infographics, original research, and "ultimate guides."
You can also build links by reaching out to bloggers, journalists, and other writers and suggesting they link to your page, either as a new link or a replacement for a broken link on their site.
Be sure to avoid link building habits that violate Google's Webmaster Guidelines or are considered spammy. Never buy links and avoid submitting your pages to low-quality online directories or linking to your page in comments on other sites.
7. Make updates continuously
SEO is a long-term strategy, and you need to continuously improve your site and content to maintain your rankings due to constant competition and changes in Google's algorithm.
Use tools like Google Analytics to monitor your site's performance in search and make adjustments as needed. Keep producing new content and optimizing your site's performance so you can stay on top of the search engine results pages.
Renewable energy SEO services from WebFX
As a company in the increasingly competitive renewable energy industry, you need excellent visibility in search to stand out from the competition. The right renewable energy SEO partner can help you get there.
At WebFX, we provide SEO for solar companies and other renewable energy organizations, as well as clients across a vast range of other industries. Our SEO services include:
Keyword research
Content development
Custom SEO packages
Regular analysis and reporting
Our work has generated 7.8 million leads and $3 billion in revenue for our clients over the last five years.
For a free SEO report for your website, try our free SEO Checker tool. Or, contact us to speak with a strategist about your SEO needs.
Earn a 20% greater ROI with WebFX