The world needs renewable energy. However, getting people on board with going solar can be challenging. In some places, local utilities may even make it hard for customers to switch to solar power. So how do you convince people that going solar is worth their time and money?
It all comes down to marketing. Social media is one of the best ways for solar companies to connect with prospects and discover what information their customers want.
Keep reading to learn why your renewable energy business needs a social media presence, and subscribe to Revenue Weekly for more marketing advice.
Don't miss our Marketing Manager Insider emails!
Join 200,000 smart marketers and get the month's hottest marketing news and insights delivered straight to your inbox!
Enter your email below:
Inline Subscription Form – CTA 72
"*" indicates required fields
(Don't worry, we'll never share your information!)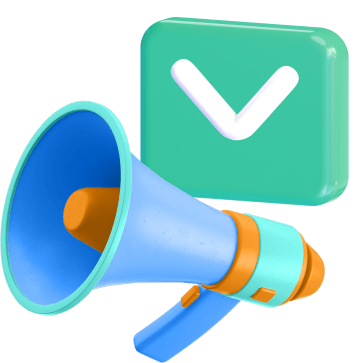 7 goals you can accomplish with social media
Social media can improve brand recognition and drive traffic to your website. 91% of companies use social media — solar businesses looking to connect with customers can also use this strategy to their advantage.
How do you know if social media is right for your renewable energy company? Consider the following benefits and how they align with your goals.
1. Engage with multiple generations
Almost 60% of the world's population is on social media, making it an ideal way for renewable energy companies to reach out to multiple generations at any time of day or night. You can engage in conversations about the importance of renewables whenever you have time.
With social media, you can show people how your solar energy systems work and how they help them save on their utility bills. You can also show them how your business will benefit them in other ways, such as job creation or reducing pollution in their community.
2. Build and humanize your brand
Social media marketing is about more than driving traffic to your website. This marketing channel can build and humanize your brand, so your prospects know and trust you.
59% of consumers prefer to buy from companies they trust. This strong reputation will help your audience understand what your company stands for, increasing brand loyalty and advocacy.
3. Establish yourself as industry experts
Social media can help you to become a go-to resource for everything solar-related.
Begin by creating a blog, which will serve as your central hub of sharable content relevant to your industry, including news, tips, tricks, or other relevant information.
As you establish yourself as an authority on the renewable energy subject, you can use social media as a funnel to share your content. You'll direct individuals with a call to action and guide them toward your website, where they can learn more about what you do.
4. Differentiate yourself from the competition
Social media is a great way to show off your company's personality. Solar companies are in a competitive industry where customers constantly look for the new best thing — social media can show off all the benefits of going solar through you.
To do this, you need to embrace your unique brand identity and use social media to showcase it.
5. Observe the competition
Pay attention to your competition when marketing your business. You can learn much from industry titans by spying on their social media pages!
For example, if you look at other solar companies' social media accounts, you'll notice most of them are active on Facebook and Twitter. These platforms connect solar companies with prospects, garner excitement, and allow accessible communication.
Social media platforms also make it easy for people to share content across their networks, which increases reach. By paying attention to current trends and your competitors' online behavior, you'll more easily generate new ideas for your company and find ways to stand out.
6. Respond to feedback and reviews
Social media is an excellent way to reach out to your customers and build relationships with them. It can also help you gather feedback, which can help you improve your service.
As a solar company, you strive to get people excited about renewable energy and making the switch from traditional utilities. If your audience feels heard and understood, they will likely choose you over the competition.
If you want to ensure your customers know that you are a reliable, trustworthy company, try responding to complaints, feedback, and reviews as quickly as possible. Or, in Twitter's case, within the hour. Responding publicly allows you to show that you listen to needs and concerns, which will build trust in your brand.
7. Generate leads
Social media is one of the most popular ways businesses connect with customers and generate leads. Those not using a social media marketing strategy could miss out on an opportunity to reach their next customers.
Fortunately, you can market your solar company on social media in many ways to fit your priorities, such as organic posts, paid ads, or collaborations with other businesses or users.
Let's take a look at how each strategy works:
Organic:

Often,

organic posts

are the backbone of all social media marketing strategies. These posts don't cost anything to launch. You can write or upload content related to your industry or company to reach people who don't follow you yet, increasing your reach.

Paid advertisements:

These ads let you target specific groups of people based on their interests and demographics, so they're more likely to see what you post. The caveat is that running paid ads does require a budget. You'll need to decide what

social media ad campaign

works best for your solar business.

Collaborations:

You can collaborate with other businesses or influencers to market your solar company. If going this route, choose a partner with a similar audience or who can help you reach a different audience. Some adjacent niches can include roofing, realtors, and builders.
74% of people use social media when making a purchasing decision.
Make their decision easy with a stellar social media presence. See how your brand can level up by requesting a no-obligation proposal today.
One of our experts will be in touch within 24 hours!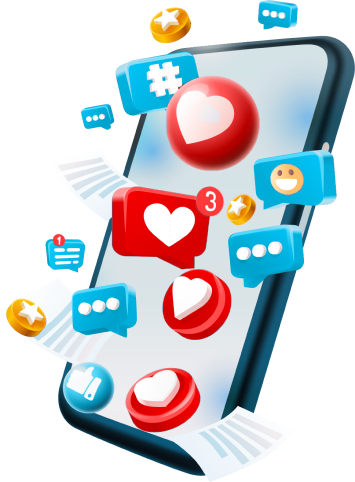 Get social media results with WebFX
Social media is essential to any marketing strategy, and the right social media management company can make all the difference.
WebFX is a digital marketing agency with social media marketing services and more to help your business. We have 500 experts in our team dedicated to helping you get the results you need from your social channels.
Contact us online today or call 888-601-5359 to get your solar company's social media working for you!
Increase your leads, sales, and revenue with digital marketing
Find Us Driving Revenue Nationwide