Did you know that 74% of customers use social media to inform their purchases? Social media for furniture stores is an essential strategy that helps you connect with potential consumers and build awareness for your store.
On this page, we'll explore more benefits of social media marketing for furniture stores along with top tips for improving your strategy!
P.S. For more insider marketing information, make sure to subscribe to Revenue Weekly!
Don't miss our Marketing Manager Insider emails!
Join 200,000 smart marketers and get the month's hottest marketing news and insights delivered straight to your inbox!
Enter your email below:
Inline Subscription Form – CTA 72
"*" indicates required fields
(Don't worry, we'll never share your information!)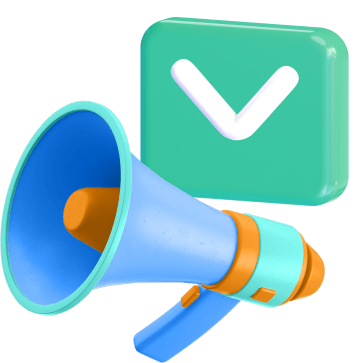 Benefits of social media for furniture stores
Social media helps you and your furniture store by giving you direct access to your consumer base.
You can provide customer service, engage and interact with consumers and potential customers by answering questions on your posts, receive feedback and reviews, and more.
These benefits are highly cost-effective due to the free nature of most social media accounts. Expect charges only when you explore paid methods of advertising and automation.
Additionally, social media offers you complete control over how your furniture store is publicly perceived. You can manage your messaging with the content you post and how you conduct yourself with consumers who directly engage with your accounts. Maintaining active, high-quality accounts contributes to a positive brand personality on social media.
Social media best practices for furniture stores
Consider these best practices when venturing into social media:
Approach each platform's content uniquely:

Adjust to the intricacies of how the user base interacts with one another and integrate that into the way you post. You can be informal and emphasize building trust with your audience while maintaining professionalism.

Minimize your selling attempts:

Use your social media posts to communicate with the people who are interested in your furniture products. This strategy boosts your credibility and keeps you focused on creating content your audience enjoys. You can utilize paid ads to sell your furniture and drive traffic to your online store.

Engage with your audience frequently:

A person contacting you through social media will generally expect a faster reply than they would if they used email. Monitor your interactions and address mentions promptly. Your brand's reputation will reflect your support and your followers' trust if you maintain consistent engagement.

Provide helpful interactions:

Create conversations and use them as an opportunity to educate your audience about your furniture and address their needs. These discussions are chances to link to a landing page for a piece of furniture on your site that garners conversions while establishing your brand as helpful.
6 social media tips for furniture stores
With the aforementioned best practices, you may wonder how to start posting. Furniture stores are niche retail establishments, and your audience is a specific segment of a competitive market.
Here are a six social media tips for furniture stores to help you get started:
1. Create a presence on visual platforms
People buy furniture with function and aesthetics in mind. Using visual-based platforms like Pinterest and YouTube to maintain an e-catalog of your furniture is beneficial for encouraging interaction with your audience.
Platforms like these are also great for tracking engagement analytics and determining what works for your store. Use what consistently gets positive engagement to shape how your social media strategy should ideally look like.
2. Consider creating an account on the most popular platforms
Some social media options are more widely used than others, so take advantage of the platforms we're all familiar with. Having a Facebook page gives you access to 1 billion daily users, and Instagram and Twitter have business solutions for brand accounts that track metrics and offer advertising services.
3. Use criticism to your advantage
Negative comments, harsh reviews, and complaints about customer experiences may seem unhelpful, but these are assets for your brand's social media presence. Rather than deleting and avoiding them to give your brand a squeaky-clean appearance, establish trust with these people and your wider audience by responding.
Focus on genuine criticisms and boost public perception by resolving issues in real time. Ask negative reviewers how you could improve their experience and use that feedback to get better.
4. Invest in 3D design tools
People often struggle to envision how pieces of furniture would look in their homes. Solve this issue directly by integrating virtual 3D visualization capabilities into your website and linking back to it on your social media platforms.
You can create examples of how to use these tools and share them on your feed to persuade others to try the new feature.
5. Combine social media with content marketing
A blog that offers helpful insight to your audience is an asset for driving clicks and boosting search engine optimization. For example, you might create a blog post about living room decoration ideas.
Use social media to link to your blog externally and increase your regular traffic. This technique also gives you more authority when other players in your industry use your content frequently.
6. Automate the tedious tasks
Other elements of your social media campaign, including post scheduling and analyzing reporting metrics, can be easier when using automation software. You can spend more time planning valuable pieces of content to post and perform meaningful research that improves your content quality. Automation further benefits you by eliminating unpredictability and giving your audience something to anticipate.
Growing your social presence with WebFX is a walk in the park.
"WebFX allows growing your social media platforms to be stress-free! They are knowledgeable and adapt to your company needs!"
Learn More About Our Social Media Services

Establish a solid social media presence for your furniture store
Following a few basic principles for posting on social media while exploring creative branding avenues is the best strategy for your brand. The best approach to social media is consistent and flexible posting, so experiment with a few ideas and use your audience's reactions to refine and shape your presence online.
Managing your social media requires time and effort that you and the team at your furniture store may not have. Connecting with specialists is one of the best ways to establish a social media strategy for your business while keeping your internal focus on your daily tasks.
If you want to work closely with digital marketing experts who can help you increase your furniture store's reach, contact us online or call us at 888-601-5359 today!
Increase your leads, sales, and revenue with digital marketing
Find Us Driving Revenue Nationwide