If you own or manage a furniture store, then you're familiar with moving quality — and sometimes expensive — merchandise. That experience may have even prompted you to take your store online. And if you have, then you're on the right track!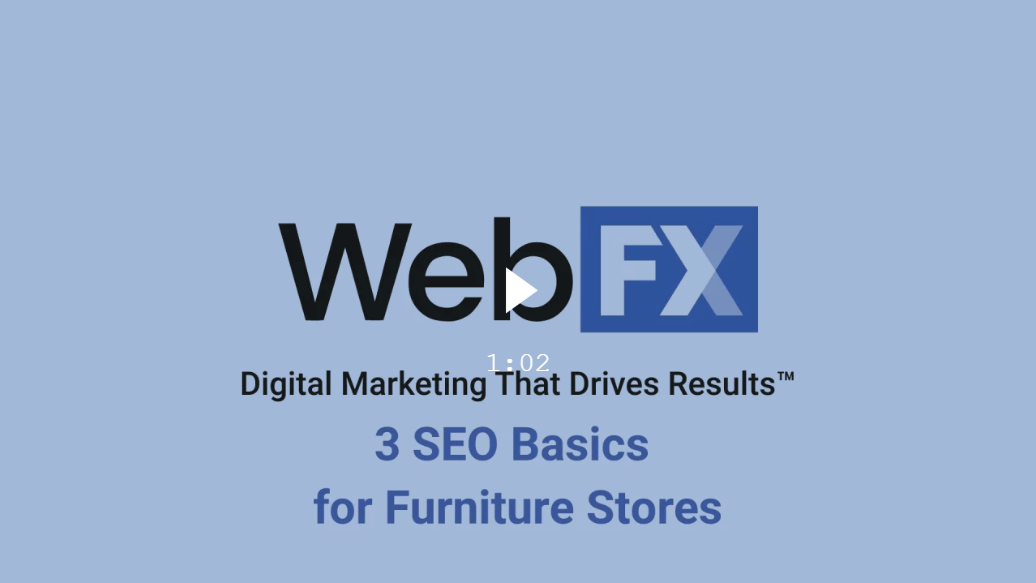 If you haven't, it's definitely time to create a website, so you can compete in today's fast-paced marketplace. After you have a functional website, it's time to monetize it with sales and attract people with search engine optimization (SEO). Even if you have the best-looking site in your industry, it won't mean anything if people can't find it, right?
Think of your website as more than a way to advertise your furniture business. With the right strategy, your website will connect you with potential customers. As you build your website with quality, in-depth information, your potential clients will start to trust you as an authority in the furniture industry, which means you've established trust with the crowd that's most likely to buy from you.
But those results don't happen overnight — they're part of a process. With that in mind, there are a lot of different SEO strategies you can use to drive more traffic to your website.
Want to learn more? Keep reading, and give us a call at 888-601-5359!
Our digital marketing campaigns impact the metrics that improve your bottom line.
See More Results

WebFX has driven the following results for clients:

$3 billion
In client revenue

7.8 million
Leads for our clients

5.2 million
Client phone calls
What is SEO?
You've likely heard the term before, but SEO is a set of different processes that you can use to get better visibility and "rank better" in search engines. Without SEO, your competitors will bury your business on search engine results pages (SERPs) so that no one can find it, and that'll cost you business. Instead, you can use SEO to land — and then maintain — a strong position for important search terms for your industry.
SEO for furniture stores and other industries includes two main principles:
On-page SEO
Off-page SEO
While they sound similar, they include very different concepts.
On-page SEO
Your furniture store's website is a visitor's first impression of your business. Your site's design, functionality, navigation, and more all affect whether a potential customer takes the time to learn more about your company.
On-page SEO includes a handful of fundamental elements.
Informative, easy-to-read text
Easy-to-read URLs
Informative title tags
Helpful visuals
If you effectively manage your on-page elements, you'll provide a better experience to your users, and search engines like Google will notice. And since Google's algorithm is intended to provide a great user experience, you'll be ranked better than old, outdated, and difficult websites.
Off-page SEO
Off-page SEO includes factors that you can't change on your page. This kind of SEO entails showing other websites that you know what you're talking about, so they'll back you up and endorse your information. That endorsement most frequently comes in the form of a link. The process of earning those links is one of the fundamental principles of SEO, called "link building."
While there are different rules and practices that go into link building as a whole, the idea is that you create something informative and helpful on your site, and then other sites link to it. When that happens, Google and other search engines notice that you're a reliable source of information, and you'll rank better than your competition in SERPs.
Independent research from Clutch has named WebFX the
top SEO company

in the United States.

Clutch has personally interviewed more than 250 WebFX clients to discuss their experience partnering with us.

Read More Clutch Reviews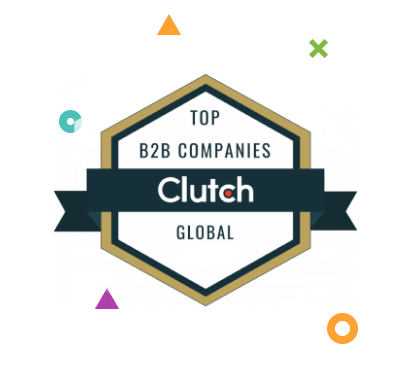 Hear What It's Like to Work With WebFX!

"WebFX is exceptionally knowledgable at what they do and has really opened my eye to the world of internet marketing. There are so many things that go into website SEO, digital advertising, PPC, etc – there's no way we could do them all ourselves. They have really become a great asset to our team."
Furniture Sales
3 furniture SEO best practices to follow
More than anything else, SEO for furniture stores will help you build authority and an audience. As you gain a better following online and more people connect with you and visit your website, your sales will increase as well.
With that in mind, there are a handful of SEO essentials that can act as the foundation for your website. When you use these, you'll be in a great position to attract and convert customers while improving your business's visibility in Google.
1. Use keywords
Keywords are the search terms that people use to find your business. When you start using them on your site, you're using the same language as your potential customers, and that helps them find you.
While it's important to use keywords on your pages, it's also important not to overuse them or stuff them into the text. Going overboard like that makes pages unpleasant to read, which can actually hurt your SEO instead of helping it. When you naturally use keywords in your text, it'll read much more smoothly, and both Google and your customers will like it more.
It's also important to think of what keywords you're utilizing. For example, it would be rather hard (if not impossible) to rank very well for a general search term like "tables." You might not even want to rank for such a general term in the first place, because it doesn't necessarily imply the intent to buy.
It can often be helpful to focus on long-tail keywords, which are more detailed search queries. Instead of just "table," you could target a search phrase like "four chair kitchen dining set." It will be easier to rank content for searches like these due to lower competition, and they also display a clear intent to (eventually) purchase something.
2. Start a blog
Blogs are everywhere today, and it's important that you make and regularly update one so site visitors and Google know your site is active. Blogs also give you the chance to talk about anything happening in your industry, so you can become a reliable source of information as well. Plus, it gives people a reason to come to your site, Google will enjoy all of your new content, and you can create link-worthy posts that'll get links from other sites.
A blog also allows you to get creative. It could be about anything you want, although it should relate to the furniture niche in order to drive targeted traffic to your website. A blog is the perfect place for publishing supplementary content, which could be anything from guides on how to care for certain types of furniture, to DIY posts instructing readers how to make home improvements.
All in all, blogging is a great addition to your site!
3. Maintain social media accounts
Social media is a great way to keep in touch with your customer base. While it doesn't directly impact SEO, it gives you a chance to talk to your clients and entice new visitors to convert into customers. There are tons of social networks out there today, too, so you can pick all or any of the big names to use.
Twitter
Facebook
Instagram
Pinterest
YouTube
The best part about social media is that it makes it easy for your followers to share the content that you've made, so other people can see it too. That helps direct more people to your site, and it can even entice other websites to link to you. All in all, social media is an incredibly effective way to market your furniture store while indirectly helping your SEO.
93% of WebFX customers are extremely satisfied with their digital marketing results.
"Working with WebFX, everything is very organized and strategic. We're only a year into our partnership, and our expectations have definitely been met."
View More Client Testimonials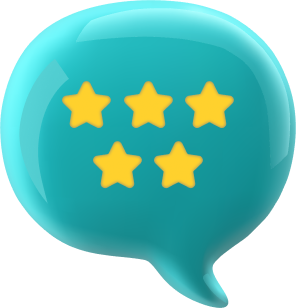 Generate more sales with furniture SEO services
WebFX is a full-service Internet marketing company that knows how SEO works. Our team of Internet marketers stays up-to-date on everything that happens in the SEO world, so we can provide outstanding results for our clients — and we'll do the same for you! If you're too busy running your business to concentrate on SEO, we're happy to help.
Do you want your business to start making more money? Contact us today to lay out an SEO strategy for your business!
Earn a 20% greater ROI with WebFX