Department stores today must do more than maintain a brick-and-mortar shopping location and attract shoppers to that location. Today, they also must offer online shoppers the same experience and level of service they'd expect in a store.
Ecommerce sales have risen steadily over the past few years, and are expected to increase by another 14.2 percent by the end of 2015. This means that there's a huge opportunity for online retailers—but only if potential customers can find you.
Whether your goal is to attract more online shoppers or bring more customers to your physical store—or both!—the best way to do so is with search engine optimization, or SEO. With a combination of local and product-based strategies, you could improve your rankings and boost your sales.
Keep reading to learn more, and contact us at 888-601-5359 to create a custom SEO plan for your department store!
Independent research from Clutch has named WebFX the
top SEO company

in the United States.

Clutch has personally interviewed more than 250 WebFX clients to discuss their experience partnering with us.

Read More Clutch Reviews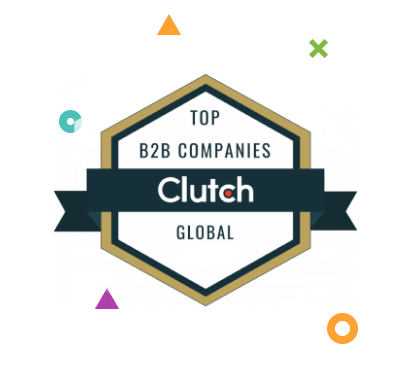 What is SEO?
You've probably heard the term thrown around, but in case you need a refresher, SEO stands for search engine optimization. The term describes any strategy used to improve your website and increase your online visibility in search engines like Google.
You want the right people to find your online department store, and you also want the right people to discover more information if they're interested in visiting your physical location.
SEO is what brings those people to you.
Properly optimizing your website, as well as off-page efforts like link building, can help earn you a top spot in the results when potential customers search for shopping options online. But how can you accomplish this? Let's take a look the best ways to integrate SEO for department stores into your marketing efforts.
Hear What It's Like to Work With WebFX!

"Our WebFX team was on top of everything. Best part is our lead contact felt like she was part of our company. She learned everything about our business so quickly and was able to be very efficient with our brand. Reacting to what we needed or wanted to change, making us feel so comfortable the whole way!"
Retail
SEO tips for department stores
Before you get started, it's important to note that SEO is an ongoing process and requires a serious investment of time and resources. Contrary to what you may think, it's not a one-and-done process—it's a marketing strategy that will improve your online visibility over the long-term.
But with some time and effort, you can launch a successful SEO campaign to ensure your department store gets the attention and traffic you want. Here are a few useful tips to help you get started:
1. Increase your site speed
Internet users today expect fast load times, and experts recommend that a site should take no more than five seconds to load. Check your site speed using Google's PageSpeed Tools, and make changes if necessary. This is one of the quickest and simplest ways to improve your SEO.
2. Optimize for mobile
If your website isn't mobile-friendly, it won't rank well in the results of searches performed on mobile devices like smartphones and tablets. A responsive site ensures that all viewers enjoy the same experience, regardless of their screen size or browser.
Whether it's on a mobile phone, desktop computer, or other mobile device, all users should have the same experience on your department store website.
3. Do your keyword research
Before you begin an effective SEO campaign for your department store, you need to know which keywords and phrases to target. If you've never done keyword research before, here are a few tips to help you get started:
List topics relevant to your department store business, such as furniture, clothing, jewelry, or whatever else you sell
Expand those topics, with more specific terms like "living room furniture," "bed frames," "women's clothing," or "designer women's clothing"
Add local keywords, like your town or city name
Use Google's Keyword Planner to identify related keywords, and examine their search volume and competition
After you know your target keywords and keyword phrases, you can begin to create optimized content for your department store website. Include your keywords naturally throughout the copy on your site, as well as individual product pages.
It's useful to keep track of the research you've done, and don't forget to revisit your keywords from time to time. They will change depending on sales you offer, new products, and the time of year. For instance, in August, you will likely have more people searching for kids clothing and other back-to-school products.
4. Create interesting content
You must publish high-quality content that resonates with your audience if you want to maintain a successful SEO strategy. People who land on your department store website and interact with your store on social media expect to find interesting and helpful articles. They want to learn about new products, styles, and trends, as well as learn about what kind of sales you're offering.
You should maintain a blog, and naturally incorporate your keywords into your content where they fit. In addition to helping those who are already familiar with your store and site, this will also help you attract new potential customers.
Consider publishing any or all of the following content on your department store website:
Blogs
Guides
Infographics
Articles relating to current trends
Interviews
Guest posts
Videos
5. Optimize every page
Keep in mind that it's not your entire website that ranks in the search engines—its individual pages. This means that you should properly optimize each page. For instance, if you have a category page for a particular brand or article of clothing, you should use optimize it for long-tail keywords related to the category. In other words, your SEO strategy will be different on every page.
Consider the following elements when optimizing the pages on your department store website:
Headers—Readers and search engines alike use page headings to determine what your pages are about. Be sure to break up blocks of body text with headers, and include keywords where relevant.
URL structure – Keep your URLs short, as well as relevant to the content on your pages. Include keywords where they make sense, but never use irrelevant terms in an attempt to rank higher. This is known as keyword stuffing, and it can actually damage your SEO efforts.
Page titles—We recommend that you place keywords towards the front of your page titles, and aim for fewer than 55 characters.
6. Maintain an active social media presence
Although it's unclear how much of a direct impact social media has on SEO, it's a great way for your department stores to reach new customers and build relationships with existing ones. Consider having a presence on the following sites:
Facebook
Twitter
Pinterest
Instagram
LinkedIn
Keep your followers informed, updated, and interested by posting relevant content as often as you can, and always be sure to respond to their comments and questions.
Keep the reader in mind
Above all, remember that your site is ultimately designed to help customers—not search engines. Create your content with them in mind, and you'll be much more successful in the long run.
Drive sales with SEO for department stores
If you'd like to learn more about how you can start using SEO to attract more customers to your department store, contact us today! Our talented team of Internet marketers is more than happy to assist you in creating and implementing a results-driven SEO strategy.