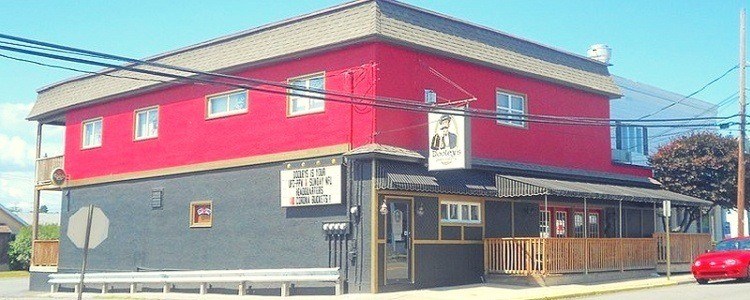 Internet Marketing Services for Old Forge, PA
It's always hard to find the perfect digital marketing agency for your business. You want an agency that appreciates the nuances of your area; one that understands the culture and can craft a highly effective Internet marketing strategy for your business.
This is especially true when your business is located in a town as steeped in rich history and tradition as Old Forge, PA.
We're here to make the case for WebFX. On this page, we'll give you a breakdown of what Internet marketing entails, and show you exactly what we can do for you and your business. If you want to learn more, keep reading, and give us a call at 888-601-5359.
What is Internet marketing?
Many digital marketing agencies thrive on ambiguity, and make sure clients never actually know what they're getting with "Internet marketing." That's no way to conduct a business partnership.
We make it our priority to ensure that all of our potential clients understand exactly what we're talking about, so they can make informed decisions when it comes to selecting Internet marketing services.
The term "Internet marketing" is actually nothing more than a general description for a whole host of online marketing channels.
You can think about "Internet marketing" as an online version of the term "advertising." It doesn't really mean anything specific in and of itself, and is essentially an umbrella description.
We've compiled the four most common areas of Internet marketing below:
Web design and web development
Web design and web development are all about the look and functionality of your website.
Consumers in 2016 expect a premium web experience across the board, and your site needs to be up to scratch if you want to stay competitive online.
Search engine optimization (SEO)
SEO is the foundation for most Internet marketing strategies. It refers to the process of improving your website in certain ways so that it appears higher up in the results of search engines like Google.
Unpaid search engine traffic (known as organic traffic) is absolutely necessary for local businesses to succeed on the Internet.
Pay-per-click advertising (PPC)
PPC advertising is a model of online advertising. You create ads that are displayed on search engine results pages, social media platforms, and more. The best part about PPC is that you only pay for your ad when a user clicks on it, no matter how many people might see it.
This is great for local businesses because it allows for extreme control over your budget, and can yield highly targeted, qualified traffic at a low cost with well-structured campaigns.
Social media
Your business's online reputation is greatly impacted by your social media profiles. You need to have an active presence on several platforms and be willing to interact with current and prospective customers, because users expect nothing less from businesses in the 21st century.
Some of our client Successes
WebFX and Old Forge, PA
The best Internet marketing strategies for local businesses are those based in a sound knowledge of a business, its industry, and its community.
Small details often float or sink online marketing efforts entirely, and you want to partner with an agency that actually knows localized online marketing.
WebFX is, like your business, a local PA company. We're headquartered in Harrisburg, just under two hours away from Old Forge.
Many of our team members were born and raised in PA, and some are originally from the Old Forge/Scranton/Wilkes-Barre area.
We know all of the little details about Old Forge's interesting history: Its origin as a coal mining town, and its evolution into the "pizza capital of the world."
We've eaten Old Forge style pizza, and we're well familiar with the Blue Devils and the Taylor/Riverside rivalry.
All of that may seems like unimportant information in the scheme of Internet marketing, but it's impossible to market effectively without a true understanding of who you're marketing to.
Increase your revenue today
Most Internet marketing agencies look at clients simply as a source of income. At WebFX, we're personally invested in each and every one of our clients. We engage in partnerships, and our main goal is to increase your bottom line.
Our expert team of Internet marketers is responsible for the continued success of businesses across PA (and beyond!), and we'd love to help your business achieve your goals as well.
Contact us today for more information for a free quote!
Call 888-601-5359 or contact us online today to see how WebFX can improve your online performance.