6 Essential Steps to an SEO Site Audit
If you want your website to generate more customers and revenue for your business, you have to know where to start. Unfortunately, it's difficult to determine what you need to improve right away.
That's why it's essential that you perform a comprehensive SEO site audit. An audit will tell you everything you need to know about your site, including what you're doing well and what you need to improve.
So if you want to complete a site audit on your own, these are the major points you need to know. Keep reading to learn more, and give us a call at 888-601-5359 to find out how you can use SEO.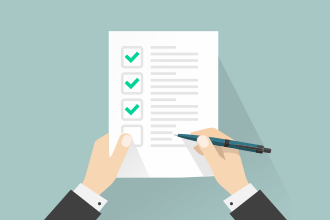 Want to create a custom SEO plan?
Contact WebFX
1. Ensure Google Analytics is on your pages
It's essential to track your website's performance. That's what Google Analytics does, and all you need to do to get started is add a small string of code to all of the pages you want to track.
If a page doesn't have that tracking code, you won't be able to see any statistics about it, including page visitors, time on page, and other metrics that indicate performance.
When you do this for all of your pages, Google Analytics also doubles as a full catalog of every page on your site. That means you can quickly and easily see how many pages you have, what they are, and more all in on location.
With Google Analytics on all of your pages, you can move to the next step of a site audit.
2. See how many pages Google has indexed
To start, check out how many pages Google has indexed from your site.
You can do this by going to Google and typing in the following command:
site:[yourdomain]
For example, you can see every page that Google has indexed from WebFX by typing "site:webfx.com".
When you have your results, compare the total number of pages on Google to the total number of pages on your site. They should be exactly the same, unless you use robots.txt.
Video: What's the Cost of Good SEO?
3. Check your pages' robots.txt
If a page has a robots.txt file with specific instructions inside, it may block Google and other search engines from indexing it.
That means pages with this file and those instructions won't show up on Google, but if you're tracking them, they'll show up in your Google Analytics account.
If there's a discrepancy between how many pages you see in Google search results and Google Analytics, check your pages for robots.txt files that may be responsible for blocking Google's crawlers.
Some of our client Successes
4. Search branded keywords on Google
Now that you've verified that all of your pages can be indexed, it's time to search for branded keywords. That means you should look up phrases that include your brand name followed by your product or services.
So for WebFX, branded keywords would be something like "WebFX SEO services." Once you have the results for your company, look at what pages are included in the results.
If there are pages missing, you may have incurred a penalty from Google for some reason or another. Take note of any page that's obviously missing, because you'll have to work on it later. The reason this works to check for Google penalties is because using the command "site:[yoursite]" reveals all of the pages that Google's indexed.
When you just use branded keywords, Google is still pitting you against your competition. So if you have a page that shows up when using the "site:" command, but it doesn't show up for a branded keyword, you've probably received a Google penalty.
5. Check for broken links

A broken link is any link to a page that no longer exists. Broken links (or "dead links") are common whenever you fully delete a page from your site without using a redirect.
Broken links are common throughout the Internet, and any time you see an error message saying "404," it's because a link no longer connects to a page. If you have a lot of broken links on your site, you no longer provide a good user experience, and that means you'll see a gradual decline in traffic and conversions.
It's also possible that you'll lose rankings in Google search results since Google is dedicated to providing a positive user experience for its searchers.
Regardless, if you find broken links, replace or remove them as quickly as you can.
6. Check your on-site factors
This last item takes a while because it includes so much. On-page SEO ranking factors include elements like title tags, headings, meta descriptions, and more.
Your pages should each have unique titles, headings, and meta descriptions that include unique keywords describing their content. It's important that every page you have targets unique keywords because if they target the same keywords, Google won't know which one to show in search results.
That can be disastrous for a business trying to grow online, which makes it even more important that you perform an SEO audit regularly to keep your site in tip-top shape.
It may take a lot of time and effort, but it's critical to your company's online success.
WebFX completely audits sites in no time
WebFX is a full-service Internet marketing agency, and that means we know how to audit your site quickly and comprehensively. A complete site audit is the best way to start any marketing campaign, and we know how to get the information you need to make your company's website better.
We've worked with hundreds of clients to improve their websites in the past, and we'll do the same for you! Contact us today to completely audit your website so you can earn more revenue from the Internet!
Ready to start using SEO to attract customers and earn more revenue online? Call 888-601-5359 or contact us online today to learn more about how WebFX can help with your SEO challenges.