With over 33,000 floral businesses in the United States, you could say the competition is fierce. Whether someone is looking for a spur-of-the-moment get well present, a birthday bouquet for their mom, or just a kind gesture, the floral industry makes over $7 billion in revenue every year serving customers across the country.
With so much competition, how can you ensure that your flower shop earns the most revenue possible? One of the best strategies available is SEO, or search engine optimization.
On this page, we'll talk about what SEO is, how it can help your floral business, and what kind of strategies your campaign can include.
If you'd like to speak with a specialist about SEO plans before reading on, you can reach us at 888-601-5359 or contact us online.
Independent research from Clutch has named WebFX the
top SEO company

in the United States.

Clutch has personally interviewed more than 250 WebFX clients to discuss their experience partnering with us.

Read More Clutch Reviews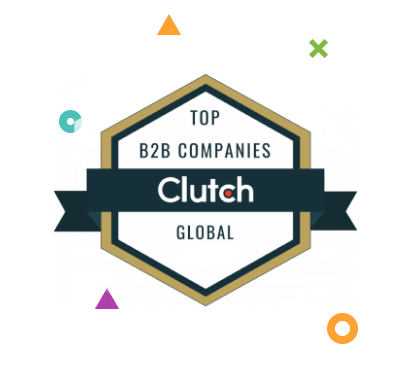 What is SEO?
In the world of Internet marketing, SEO is one of the most popular strategies for increasing traffic to your floral company's website by ranking highly in search engine results pages.
SEO as a strategy, is made up of two different parts — on-page SEO and off-page SEO. Both categories break down into other techniques that help your floral website rank higher in results pages.
On-page SEO is made up of strategies that you implement on your website pages to encourage higher rankings in Google. This includes techniques like:
Linking to other pages on your site
Including multimedia, like videos and infographics
Creating a great user experience
Off-page SEO includes strategies that are done outside your floral website, but still help it to rank higher in results pages. This includes techniques like:
Building a strong backlink profile
Creating a profile on review sites like Google Business Profile and Yelp
Having a Google Business Profile
Using social media to share your website pages
Hear What It's Like to Work With WebFX!

"WebFX did amazing work creating a new website for us on a tight schedule. They have taken the time to learn about our business and give us ideas of how to make our digital marketing better. We still have work to do with WebFX but overall very pleased."
Professional Service
Why does SEO matter to my floral business?
As we mentioned, SEO is the process of improving your website's pages so that they rank highly in search engine results pages. But why is it so important?
It helps you rank higher in search results
With so much competition, it's important that your flower shop is one of the first businesses that users see. If your company ranks halfway down the page of results, users may not even find you — which means it's unlikely that they'll click on your page, and nearly impossible for them to make a purchase.
In fact, the first position in Google results gets a staggering 33% of clicks. Even more interesting, less than 10% of users click to the second page of results. In short, if your floral website ranks past page one, it's going to be extremely difficult to make a sale.
For this reason, it's extremely important to rank highly in results pages, which SEO can help you accomplish.
It will help you appeal to your target audience
Another reason SEO matters to your floral business is because it will help you appeal to your target audience as you choose what topics to write about and what keywords to target.
Let's say that you're known for your tulips each spring, so you want to appeal to tulip lovers across the country.
To do so, you can write numerous pages based on the tulips that you're known for. If you write informational, beneficial information about topics that are important to your floral business, it will help you to rank in search results for those terms.
However, there are two kinds of keywords you can target — general keywords, or long-tail keywords.
General keywords include terms like "tulips," "red roses," "dahlias," etc. These terms will be familiar to other florists, and your competition will likely try to rank for them too (since they're so general). That makes these terms, though valuable, far more difficult to rank for, because there will be thousands of florists trying to rank for them.
On the other hand, long-tail keywords are more of a phrase that is far more detailed than just a simple keyword. Long-tail keywords are easier to rank for, because not every florist will be targeting them. This is a great opportunity to write about unique offerings that you have, in detail, because not every florist will have them.
For example, "pink spring tulip buds for Easter," is a long-tail keyword phrase that would be much easier to rank for than a general term like "tulips," since not many florists will write about this exact phrase.
Because long-tail keywords have less competition, it's easier to rank for these phrases online.
Another benefit of targeting long-tail keywords is that users are more likely to buy your product when they're searching for a detailed phrase. This means they know what they want, and they're ready to make a purchase.
These are real SEO results driven for a WebFX client.
You're next.
Learn More About SEO Services


260%
increase in organic revenue

198%
increase in organic transactions
150%
increase in organic traffic

3872%
increase in sessions from SEO
3 SEO techniques to increase traffic to your floral website
If you're excited about the possibility of your floral website ranking highly in search engines, increasing traffic to your website, and selling more flowers, you're in the right place.
Check out our favorite SEO techniques for florists below!
1. Write longform content
Your content is what ranks in search engines — without it, you won't be able to snag position one, or any position for that matter!
Content is king, and to rank, your floral website needs a lot of it.
Start by writing about your services. Do you create custom arrangements? What occasions do you make bouquets for? Do you deliver outside the United States?
The answers to these questions make great topics to write about, because they inform users about your floral business. You can also write pages on what kinds of flowers you offer, how to take care of flowers, and how long they're expected to live.
Google loves content, and the more you create, the more chances you'll have to rank.
2. Target long-tail keywords
We mentioned above the importance of long-tail keywords — they can help you win top positions for detailed search queries.
The best part about them is that typically, users who search them are ready to make a purchase.
Not to say that you shouldn't also target general keywords, but targeting long-tail keywords is one of the best ways to get customers.
3. Create a great user experience
Google wants to give users the best possible search result for their query. This isn't only based on how informational or beneficial your content is, but also how well your website functions.
This means that Google takes into consideration things like page speed, easy-to-use navigation, and the use of multimedia. Let's talk about each!
Page speed:Page speed helps to create a great user experience because users want immediate results. If your page takes too long to load, Google may choose to rank a page with a quicker load time. Not to mention, if your page doesn't load immediately, you could cause users to leave your site to find one that loads quicker.
Easy navigation:When you provide users with easy navigation, they're able to find what they're looking for quickly and easily, which makes for a great user experience. You should be sure to have a simple, organized navigation bar at the top of each of your pages. This will allow the user to jump around your website without frustration.
Multimedia:Multimedia is another element that makes a visitor's user experience great. Long walls of text can be boring, so it's important to break it up with images, videos, and infographics. These elements will also help users to stay on your page for a longer period of time, because they'll have more elements to interact with.
Are you ready to create a great SEO campaign for your floral business?
If you want to see increased website traffic and increased conversions, SEO is the answer.
WebFX provides numerous SEO plans to fit your business, so that you can start seeing the online results that you desire.
Contact us today, or call us at 888-601-5359 for more information and a free quote!
We can't wait to hear from you!
Earn a 20% greater ROI with WebFX