In a world of websites, people have tons of options whenever they want to shop retail. That means you have to make sure your store's website stands out against all of your competitors. One of the best ways to do that is through link building.
Link building for online retailers involves earning links from other websites that point back to yours. While it may not sound like a big deal at first glance, link building is a big part of any Internet marketing strategy.
Link building has two major benefits.
First, search engines will rank your site higher in the search results for relevant queries. That means people who look up your industry are more likely to see you than your competition.
Next, links drive traffic from other websites directly to yours, allowing you to get new leads and customers from someone else.
So how do you start building links? Keep reading, and give us a call at 888-601-5359 to learn more.
Our digital marketing campaigns impact the metrics that improve your bottom line.
See More Results

WebFX has driven the following results for clients:

$3 billion
In client revenue

7.8 million
Leads for our clients

5.2 million
Client phone calls
10 link building techniques for online retailers
Check out our tips below to start your link building strategy.
1. Create a blog and produce quality posts
Blogs are designed to keep your website up-to-date and offer your thoughts on different industry events. You can also use them to highlight new content like videos or infographics. Or, if you want, you can type up a few hundred words two or three times each week, add some images, and use it that way, too. Try a variety of ideas to see which ones work best for you.
2. Start Facebook, Twitter, and LinkedIn accounts
Facebook is the largest social network in the world, which makes it a great place to acquire and engage potential customers.
Twitter is also big, and it's a great way to promote the content or blog posts you've made for your site.
Last, LinkedIn is the professional social network that lets you share ideas with other people in your industry.
3. Join the fun on YouTube
Did you know that YouTube is one of the biggest search engines? It's also owned by Google, and videos from YouTube show up in Google search results.
Create an account, upload videos from your company, and embed them on your site to show people more about your site.
4. Offer to guest post on a reputable blog
Once you are certain that the blog has a good reputation, find the owner's email address on their site and pitch them an idea for a blog.
Since you're in retail, your blog post could cover a huge range of different topics, but you should think of one that's relevant to the blog you're pitching. For example, a blog about trends in physical retail stores may not want a blog about ecommerce retail.
5. Look for mentions about your online retailer on the Internet

Search for your company name on Google every once in a while and see if someone has mentioned your brand somewhere, but not linked to you. If they have, you can email them a quick thank-you for the mention and ask that they link to your homepage (or the most relevant page) so their readers can follow through.
6. See where your competitors get their backlinks
If your competitors get lots of links from a certain kind of website (like blogs or industry publications), you can probably get one too.
Reach out to the people who link to your competitors and determine what you could do to get a link. This is especially effective if you already have successful, relevant content on your site.
7. Send out press releases regularly
Press releases are great ways to promote your company while getting links from lots of reputable sites at once.
Press releases can include big brands that you've started to carry, new product lines you're introducing, awards you've won, and more. Once you have a press release written, you can submit it to press release websites for recognition and send it to relevant media outlets. You can even look up the email addresses for specific reporters and contact them directly.
8. Posting for new employees
If you use external websites to attract new employees, you can also include a link back to your site with your job description.
Most sites label these as "nofollow" links, meaning you don't actually get the link equity from them to boost your rankings in Google, but you can draw new talent directly to your site. This may not give you an immediate payoff like a customer would, but it still has potential to build your company.
9. Sponsor a local event
Sponsorships are great ways to engage your community while building brand awareness. Whenever you sponsor an event, you can make sure they include a link back to your site for proper credit.
10. Give a testimonial
If you use a product or service that you love, offer to give a testimonial to the vendor's site. Ask that they include a link back to your site as a thank-you, and you'll have a high-quality link from a site that you know and trust.
93% of WebFX customers are extremely satisfied with their digital marketing results.
"Working with WebFX, everything is very organized and strategic. We're only a year into our partnership, and our expectations have definitely been met."
View More Client Testimonials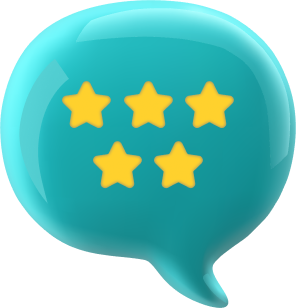 Hear What It's Like to Work With WebFX!

"Our WebFX team was on top of everything. Best part is our lead contact felt like she was part of our company. She learned everything about our business so quickly and was able to be very efficient with our brand. Reacting to what we needed or wanted to change, making us feel so comfortable the whole way!"
Retail
WebFX knows how to build links for your retail store
WebFX has a full team of expert link builders who know how to get the best results for your business. We've worked with online retailers before, and we know what kinds of content, outreach, and sponsorships get links that help your business grow. If you want your retail site to get more revenue and expand, we have the know-how to help you do it.
Contact us today to create your own link-building strategy!