Dallas Web Design Company
Set your business up for success with a fast, mobile-friendly website that follow best practices for driving conversions and ranking in search results on Google.
At WebFX, our web design company in Dallas, TX brings decades of experience to website design — and a U.S.-based design and development team.
Learn more about our web design services now!
If you want to expand your online reach and earn more revenue, we can help. Contact us online or call 214-740-6171 to speak with one of our experts today!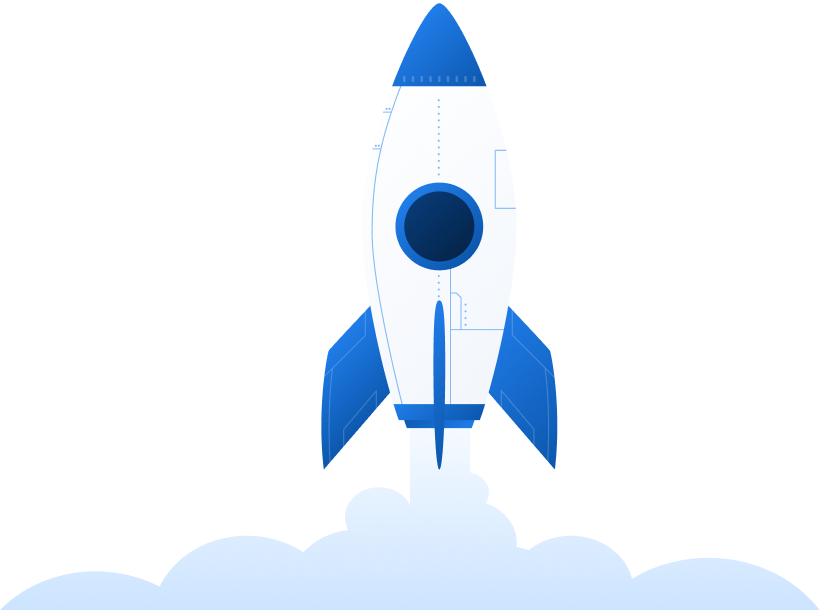 Get started with your Dallas, TX web design project
Your website is an asset because a fast, mobile-friendly, and discoverable site can help your business generate more leads, sales, and revenue online. That's why organizations across Texas are investing in professional website design.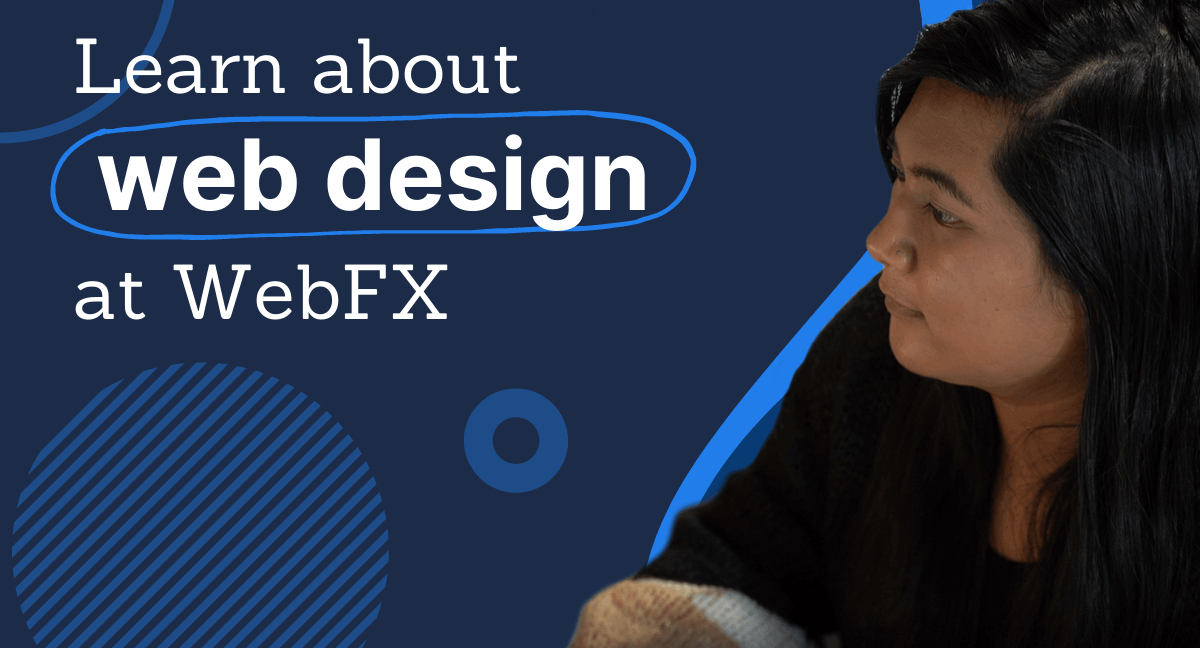 At WebFX, our Dallas web design company helps organizations like yours create, launch, and maintain an attractive, fast, mobile-friendly, and discoverable site that delivers leads, sales, and revenue consistently.
Just in the past five years, we've helped our clients use web design and digital marketing to:
Earn more than $3 billion in revenue
Attract more than 7.8 million leads
Receive more than 5.2 million phone calls
Manage more than 12.9 million transactions
Learn more about partnering with our Dallas website design company for your design and development needs by contacting us online or giving us a ring at 214-740-6171. If you're curious about our work, check out our portfolio and case studies!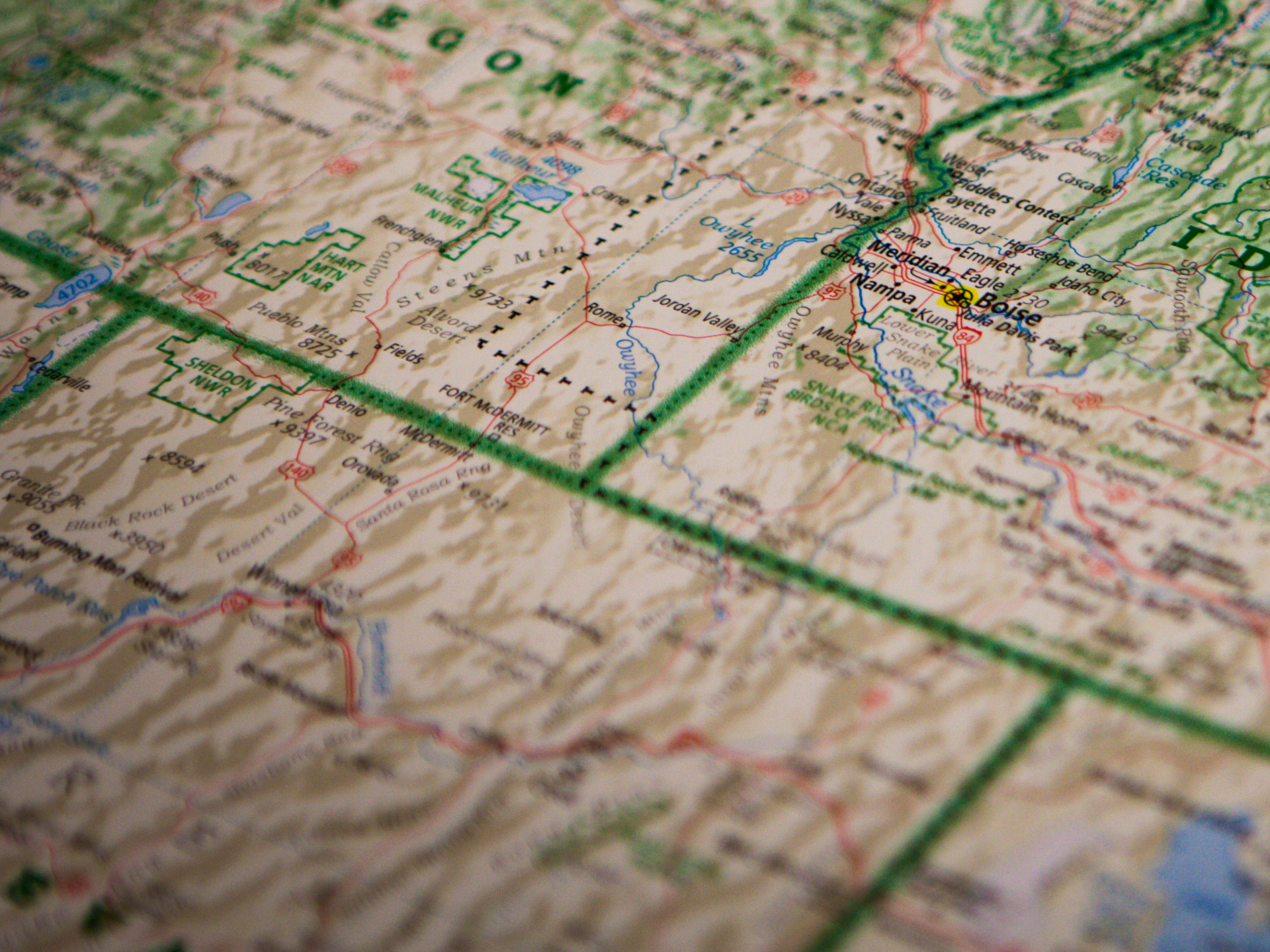 Local Success
WebFX has partnered with numerous local businesses in Texas to help them grow with digital marketing. We've helped to implement campaigns including SEO, PPC, email marketing, and beyond.
Our Dallas web design services
Let's take a look at how web design services from WebFX can help your Dallas business attract and convert more customers.
Besides Dallas website design and development, we also specialize in digital marketing and offer:
And more
For a custom package that incorporates your Dallas web design and digital marketing needs, contact us online. Our experienced strategists will build a proposal and package that aligns with your company's unique needs.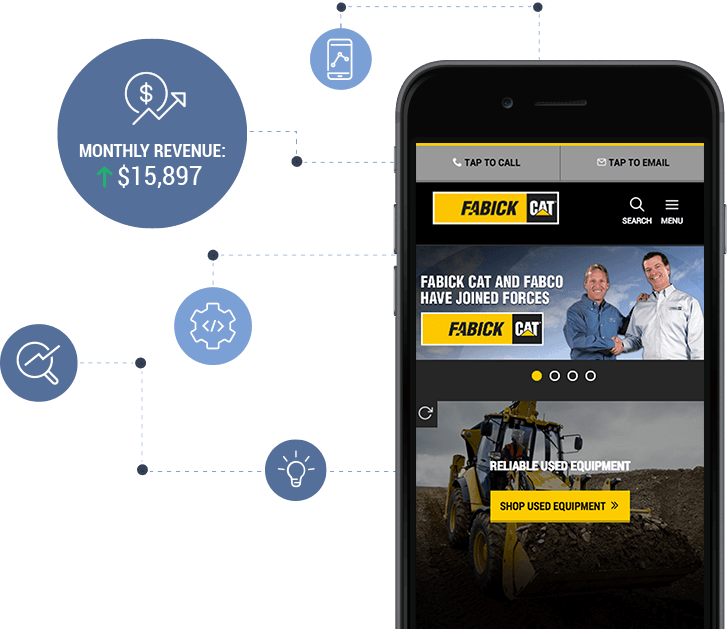 Are you interested in learning more about how your business can use Internet marketing to increase your sales and attract more customers?
Contact us today to speak with a strategist and hear about our custom plans.
What do WebFX's Dallas web design services include?
While our Dallas web design firm offers several different web design services, all include:
Dedicated project manager
Optimization for SEO
Mobile-friendly or responsive design
Secure website via HTTPS
Customized design
Depending on your needs, your Dallas web design services may also include:
Database integration
Ecommerce functionality
CMS setup
You can learn more about each service's deliverables by contacting us online!
How much do website design services in Dallas, TX cost?
Get an instant answer to how much your business should set aside for its Dallas web design and development project with our free web design calculator:
WebFX is a top Dallas web design company
WebFX offers a number of custom web design packages to meet the needs and budget of your Dallas business. Why should you choose WebFX as your Dallas web design company, though?
We drive results
Other agencies can't compete with the impressive results our award-winning web design team earns for clients.
If you want to improve your website design, attract more customers, increase conversions, and earn more revenue online, WebFX can help. And our Dallas web design firm doesn't just create aesthetically pleasing websites. We design with search in mind, so our sites consistently rank higher in search engine results for more keywords and experience higher returns on investment.
Our performance record is proof. Check out our design portfolio and testimonials to hear what our clients have to say.
Our designs are fully responsive
Today, more people than ever access websites from smartphones and tablets, so it's important to make sure your site design is fully responsive.
Website designs from WebFX are fully responsive and forward-compatible. This means that your site will continue to look great and perform well no matter what new phone or technology comes out next month. In addition, customers can access your website from all browsers and devices with the same, great experience.
Responsive designs are crucial in today's digital age, and our website design services in Dallas, TX can help your business reach more customers and earn more revenue online.
Our prices are affordable
At WebFX, we believe in transparent pricing, so we publish our web design prices online to help you evaluate your options and choose a plan that's right for your Dallas business. When you work with us, you'll know up front exactly what our web design services include. And you can even compare website design prices with other companies to help you make an informed decision.
We also have a project quote calculator that allows you to select your website design needs and receive a free, instant quote. We're confident that even if another agency can beat our prices, they'll never be able to match our expertise and dedication to client success.
How does professional Dallas website design benefit your business?
Professional web design for your Dallas business is important for several reasons. Here are some of the benefits of great web design:
Consistent branding
Consistent branding is essential if your business wants to make a memorable impression, and web design can help.
At WebFX, our design team understands that your website, logo, and social media profiles all contribute to your company's mission and brand. And we create designs that encourage people to learn more about your business and make a purchase.
We'll also help you create custom content that allows you to share your story with potential customers and present a consistent brand message.
Increases time on website
Great web design can also increase the amount of time visitors spend exploring your website.
This can send positive signals to search engines and help your company rank higher in search results for keywords and phrases related to your business. When people spend more time on your website, they will also learn more about your business and be more likely to purchase your products and services.
Helps you stand out from competitors
Quality website design can also help your business earn a leg up against competitors online.
In addition to setting you apart as an industry leader, great web design can help you communicate your key selling propositions. You can also include creative calls-to-action (CTAs) to encourage site visitors to sign-up, make a purchase, and learn more about your business.
Video: How to find the perfect Dallas website design company
Watch the following video to learn how to research, vet, and choose the best Dallas website design company for your business:
Get a trusted partner for Dallas web development and design
WebFX creates award-winning, user-friendly websites that help clients establish their brands online. We offer web design services ranging from website design and redesign projects to business blog design and social media profile design.
At WebFX, we also make user experience design (UX) a priority to help you improve usability and attract more potential customers online. Our web design plans include user research, information architecture development, prototyping, and usability testing. And our personalized web design plans and packages are tailored to meet your individual web design needs and budget.
All of our designs are forward-compatible, and they will continue to look and function great on all web browsers and devices in the future.
When you choose WebFX as your web design partner, you can rest assures that our cutting-edge web design solutions will help you attract more business and earn more revenue online.
Get a custom quote for your Dallas web design project
Want to learn more about making WebFX your Dallas web design company?
Check out our web design plans and pricing online. And contact us today to speak with a strategist.
We're excited to work with you on your Dallas web design project!
Unlock revenue growth for your business with our world-class expertise.
Our team is made up of elite designers, developers, and marketers. For us, it's not just a job — it's a driving passion. And that passion has led to some of the best work on the web.
Don't take our word for it! We're proud of our many customer testimonials on Clutch. We've earned a 4.9 out of 5 with over 260+ ratings.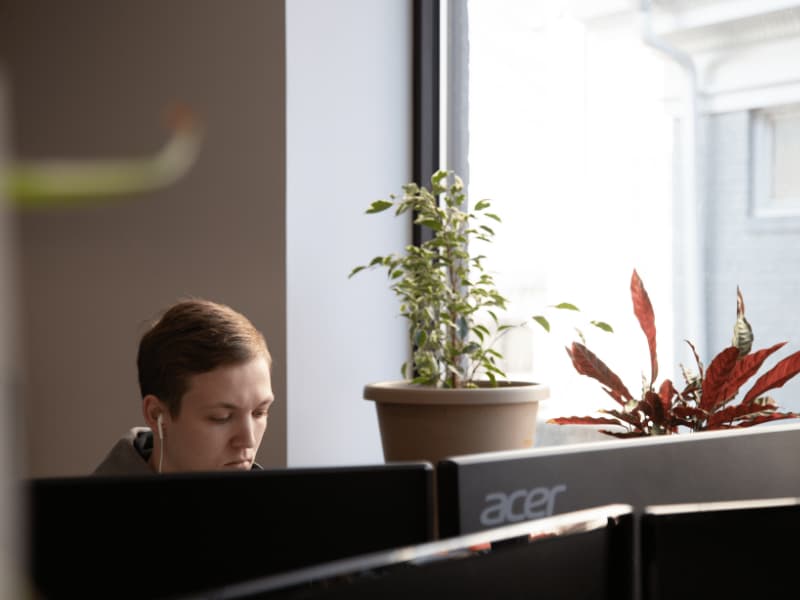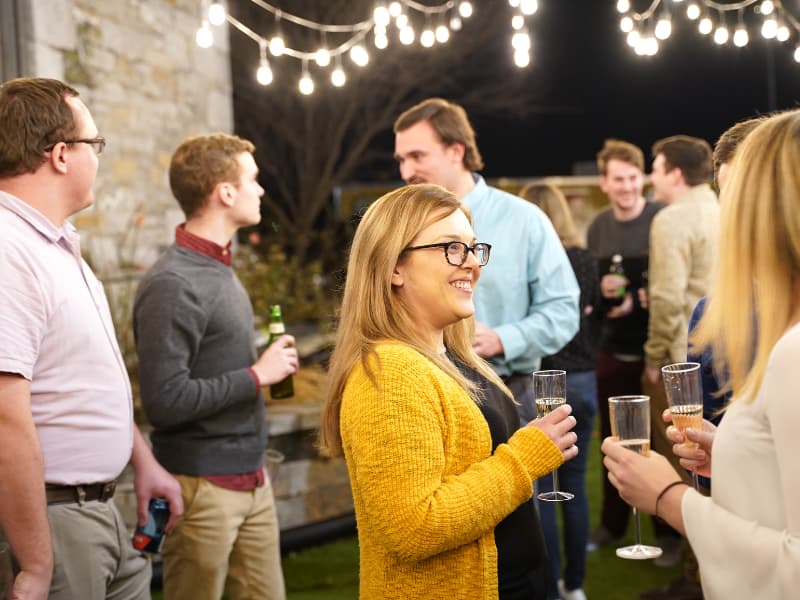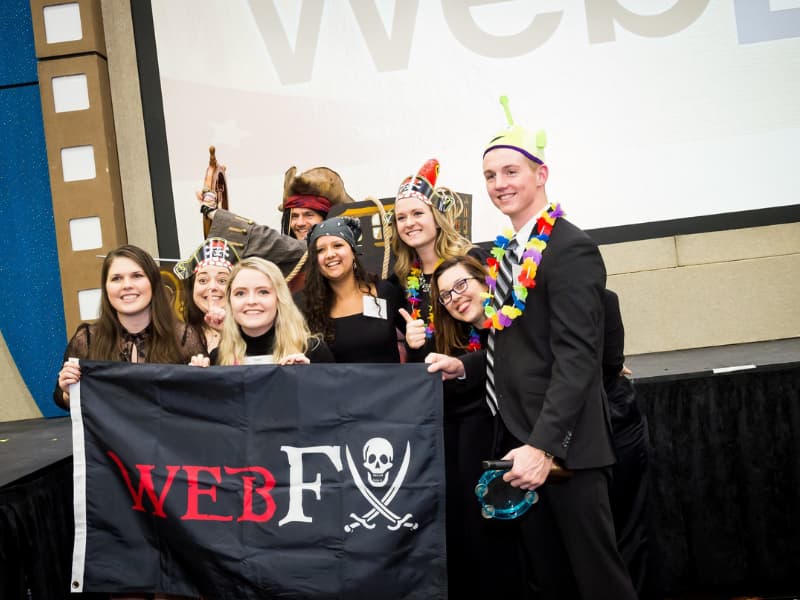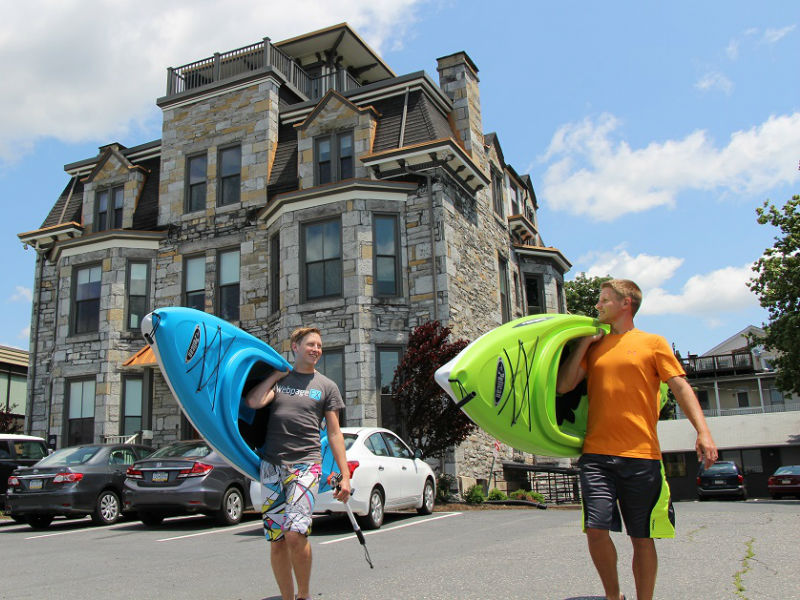 Driving Digital Revenue For Our 1,020+ Satisfied Customers