Marketing data management with a DMP
Any marketer will tell you that data is essential to the success of your marketing campaigns. With a data-driven campaign, you can see which of your efforts drive results and who buys from you.
Of course, it's difficult to acquire relevant data entirely from scratch. That's why you should look into using tools such as a data management platform (DMP). Using a DMP can help you hone your audience targeting and drive more revenue in the long run.
But what is a data management platform, and how does it work? Keep reading to find out. Then subscribe to Revenue Weekly — our email newsletter — to receive more digital marketing tips from the agency with over 25 years of experience!
What is a data management platform (DMP)?
A DMP is a digital platform designed to help you collect, store, organize, and segment marketing data about your audience. The basic idea is to learn all that you can about the people you're marketing to so you can reoptimize that marketing to be more effective.
The primary purpose of DMPs is organization and segmentation. When you market your business, you'll obtain disorganized data. By funneling it into a DMP, you can quickly arrange it into coherent patterns and groups.
How do DMPs work?
The first step to using a DMP is to gather data about your audience. That data comes from your marketing campaigns. Fortunately, you don't have to manually gather it — by connecting your DMP with those campaigns, you can have it automatically pull in data.
In many cases, that data will be first-party data — that is, data directly from your customers. However, you can also draw in second-party and third-party data — like audience analyses and case studies conducted by outside organizations — to further inform your audience profiles.
The DMP will take all the data you give it and segment it into different groups and categories. More than just organizing and storing your data, though, DMPs can also help you export it back to your marketing for audience analysis and targeting purposes.
Why do you need a DMP?
You might be wondering: Why is using a DMP so helpful?
Without one, you'll have a harder time organizing your data. It's not as though DMPs are the only tools out there for arranging data, but they are the only ones with that level of specialization, and they're the only such tools built specifically for audience data.
With a DMP, you gain clear insights into who receives your marketing messages and buys your products. The more you know about your audience, the better you can market to them, and the more conversions and revenue you can drive.
Measuring the metrics that affect your bottom line.
Are you interested in custom reporting that is specific to your unique business needs? Powered by MarketingCloudFX, WebFX creates custom reports based on the metrics that matter most to your company.
Leads

Transactions

Calls

Revenue
Learn More

What's the difference between a DMP and a CDP?
You may have heard of a type of data organization tool called a customer data platform (CDP). If so, you might be unsure what the difference is between a CDP and a DMP.
A CDP is another platform that collects audience data, but for a different purpose. There are multiple CDP use cases. CDPs let you develop individual customer profiles, serving as a way to keep up with different customers and clients for your business.
In contrast, using a DMP involves working with more general information. It doesn't focus on any individual customers, but instead looks at broader trends and demographics to find what people you should be marketing to with your campaigns.
If you want the best possible results, you should use both types of platforms together. They serve different functions, so they aren't interchangeable. Use a CDP to keep up with your existing customers, and then funnel data from those customers into your DMP to learn how to draw in even more customers down the road.
Features of marketing data management platforms
When you look for a DMP for your business, you'll want to make sure you're getting one that has all the marketing data management features you need. Here are some functionalities any good DMP should have!
1. Audience-building capabilities
The first thing you can expect from a DMP is an audience-building feature. This feature analyzes your customer data and automatically creates audiences for you to target based on that information.
The DMP will examine your customers to see who buys from you. It will analyze different demographic, geographic, and occupational features.
Once it has a clear sense of who your customers are, it will help you create custom audiences that feature those demographics. Then you can start marketing to those people, ensuring you're targeting just the right audience.
2. Marketing platform integration
Another feature you can expect to find in DMPs is integration with other marketing platforms. Your DMP should integrate with your data sources — wherever you're pulling data from, you'll want the data to be pulled straight into the DMP.
The same goes for any second- or third-party data sources you might use. Your DMP should integrate with those sources in a way that lets you pull the information all together.
You'll also want your DMP to have integration options on the opposite end, allowing it to transfer your custom audiences and other information back into your marketing campaigns with ease.
3. Audience analysis
On top of organizing your data, a good DMP will allow you to analyze it. It will do this by recognizing patterns in the data and gathering those patterns into charts and graphs. Ideally, your DMP will send you reports you can view to learn more about your marketing.
The goal of this analysis is to get a better sense of who your target audience is and what they want. Analytics reports can help you see which campaigns and strategies drive the best results, as well as which groups of people are most interested in certain products or services.
Learn how we increased traffic by over 40%, and conversions by over 100% for an ecommerce client.
Read the Case Study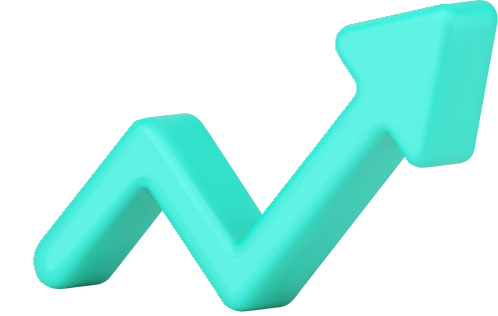 WebFX can help you master your marketing data management
Want help getting the best results from your data management platform? Just partner with WebFX! Our team of over 500 marketing experts can't wait to help you optimize your marketing results.
With our marketing analytics services, you'll get help using a DMP — and any other relevant platforms you may use — to examine your audience results and apply analytics to your campaigns. Ultimately, that will help you to drive more revenue for your company.
To get started with us, just call 888-601-5359 or contact us online today!