How Much Does Cision Cost?
Cision is one of the many PR software solutions available to businesses. You can use its different plans to share media, find influencers, and track your brand across social media.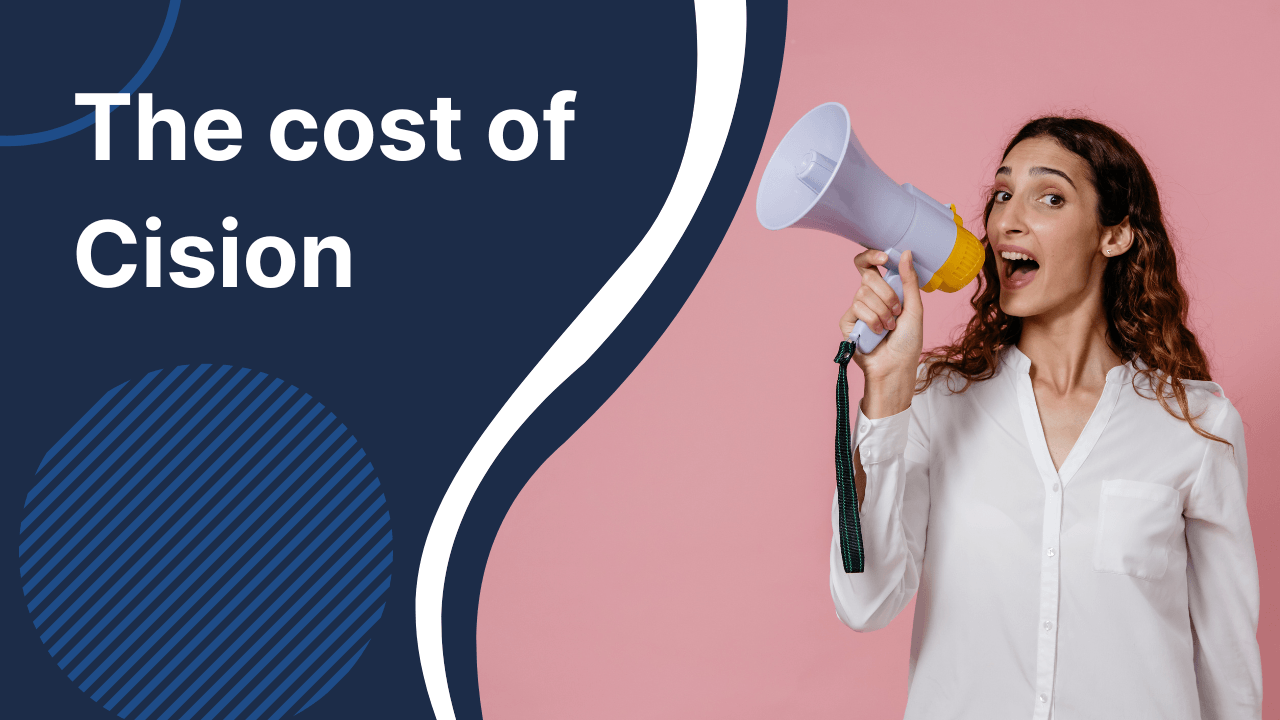 But much like many PR software solutions, it can be notoriously expensive.
Call 888-601-5359 to speak with a strategist about your digital marketing options, or keep reading to learn more about how much you should expect to pay for Cision, if it's worth it, and the alternatives you may also want to consider.
Our digital marketing campaigns impact the metrics that improve your bottom line.
See More Results

WebFX has driven the following results for clients:

$3 billion
In client revenue

7.8 million
Leads for our clients

5.2 million
Client phone calls
What does Cision offer?
Cision offers a host of software solutions meant to address your PR needs.
At the most basic level, Cision offers access to:
A media database: Media contacts, journalists, pitch opportunities, editorial calendars, and so on
Press release distribution: "One simple tool" to distribute a news release, share a story across social media, etc.
Media monitoring: Brand tracking across social media, online news sources, broadcast and print media
Analysis and reporting: "Prettified" data, media insights, forecasting for current and future campaigns
Those four services are split up by category, and we'll cover the big ones below:
PR software
Cision's PR software package is essentially an outreach solution.
It helps you to identify influencers relevant to your brand and message, and provides you with simple ways of connecting to them, distributing news releases, and so on.
Cision's PR software also boasts an influencer network that includes TIME, The New York Times, CNN, and other big name publications.
The software comes with tracking capabilities, and lets you track your brand across social media platforms.
How much does it cost?
As of 2014, Cision charged $5,700/year for a single license to access its media database.
They no longer provide pricing information without you filling out a request form, so it's safe to assume that price has only gone up in recent years.
What are the alternatives?
As far as outreach software goes, Cision is a strong competitor. But in many cases, software simply doesn't cut it when it comes to proper outreach and networking with influencers.
At WebFX, our Internet marketers have years of experience dealing with PR at a personal level.
A media database may give you a channel to outreach to, but unless you have some sort of prior connection with the editor or site owner you're emailing, having that information often isn't enough.
Nothing beats an airtight link building strategy backed by people who understand the nuances of the industry on a critical level.
Social media management software
Cision's social media management software is marketed as an all-in-one solution to your social media needs.
It aids you in identifying performance trends and insights, interacting with your community in order to increase user engagement, and collecting data for you to analyze at will.
How much does it cost?
Unfortunately, Cision has likewise gated their pricing for this product such that you must submit a request form in order to access it.
What are the alternatives?
Although an "automated social media management software solution" may sound impressive, social media was not designed to be an automated channel. Users log in to interact with their friends and family – not see automated messages from businesses and brands.
If you're looking to get the most out of your social media efforts, why not invest in a real team of social media managers?
Interacting with your customers shouldn't be an automated task – it takes a careful mixture of empathy, critical thinking, experiences, and much more for one human to really "get" another human.
Why would you put a machine in charge of your entire social media marketing strategy? Opt for a human solution instead, and you'll be pleased with the results.
Other Cision services
Cision offers a whole host of other software solutions, many of which are some of the best in the marketing software industry. That being said, we don't recommend a fully automated marketing strategy.
There's nothing wrong with utilizing software tools to enhance and improve your work, but relying entirely on software as the middle-man between you and your customers isn't a good idea.
The individual price tags on Cision's software bundles honestly don't even matter. Instead, you can measure the "cost" of Cision in terms of missed opportunities.
How many links have you missed out on because your software solution doesn't have as discerning an eye as a veteran industry professional? On the flip side, how many pointless links have you blindly followed up on because the software indicated it would be a good match?
When it comes to the direction of your PR/social media strategies, a truly human touch always helps.
Increase your revenue today
At WebFX, we understand and embrace the necessity of software solutions throughout the marketing industry.
But, we also know when to take a step back from the computer screen and apply some real-world experience to the issue at hand.
Our expert teams of Internet marketers and social media managers have years of experience crafting successful, human solutions for clients spread across the country and in every industry. We'd love to do the same for you and your business.
Contact us today for more information or a free quote!
Earn a 20% greater ROI with WebFX