Chatbots vs. Live Chat: Which Should Win Over Your Business?
What's the most effective way to provide your shoppers or clients customer support?
This question is at the center of the chatbot versus live chat debate. For companies today, it's imperative to provide the best possible customer experience and support because it can help increase not only your sales but also grow your business.
So, in the chatbot versus live chat debate, which is the winner? Keep reading to find out!
We foster and form long-term partnerships so that your business has long-term results.
Over 90% of WebFX clients continue partnering with us into year 2 of their campaign.
Hear from Our Happy Customers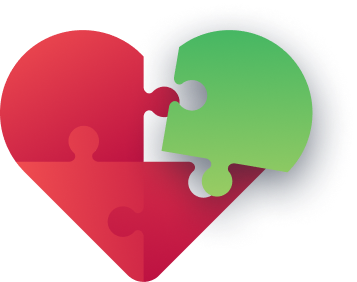 What are chatbots?
Chatbots are sales bots that uses artificial intelligence systems to help businesses provide prompt and fast assistance to users. Unlike live chat, it delivers automated, yet personalized responses based on user information and chat selections.
Sound confusing?
Think about the most common questions asked by shoppers and customers. A few examples include questions about placing an order, checking an order, or resetting an account password.
These are all common questions that a chatbot can answer automatically. It can pull account information, as well as answers to frequently asked questions. A chatbot can even help a user submit an order, plus redirect a user to a live representative.
In most cases, chatbots appear in the lower right-hand corner of websites. When a user clicks to use a chatbot, a small chat screen pops up. Companies can also schedule a chat box to open and offer its assistance automatically.
With a chatbot, you can help clients anytime, anywhere.
The advantages of using a chatbot
In the chatbot versus live chat debate, several reasons support the use and adoption of chatbots.
The top three benefits of chatbots include:
1. Cost-effective
Studies show that a chatbot can resolve nearly 80 percent of customer inquiries. For your business, that means you can provide customer support for a tremendous number of users — and without an actual team member.
That's why a chatbot can save your business a substantial amount of money. While your company will need to invest in developing and maintaining your chatbot, you optimize costs associated with managing a live customer support team.
A chatbot with enough information can assist a client with a variety of questions or concerns. Plus, they deliver the right answers to help each shopper receive a helpful response.
2. Instant responses
In today's fast-paced society, consumers want answers to their questions now. They demand quick response rates. That's why it's crucial to provide them with the immediate answers they need.
Luckily, a chatbot focuses on prompt responses.
Since a chatbot comes preprogrammed with all the information needed to respond to a user, as well as access to customer accounts, it can significantly reduce the amount of time it takes for website visitors to receive a response.
3. 24/7 availability
Shoppers need support 24 hours a day, 365 days a year.
While your business may close its doors for select holidays, that doesn't stop curious shoppers from visiting your website. That's why it's critical to provide 24/7 customer support.
A significant advantage of a chatbot?
You make customer assistance available 24/7 by investing in bot marketing. While a human representative needs a break, a chatbot is always available. Plus, you appeal to the wants and expectations of shoppers today.
The disadvantages of using a chatbot
Even though chatbots provide a simple automated system for answering user questions this communication method also has a few limitations. If you're considering a chatbot for your business, it's worth knowing these downsides.
The top three disadvantages of using a chatbot include:
1. Information limitations
While you can program your chatbot to provide the perfect responses to specific inquiries, chatbots can't answer every question a consumer may have about your business.
For example, questions outside of your return policies, shipping prices, and directions to your facilities can require the assistance of a live representative. In these cases, a chatbot may fail to deliver a useful or accurate response.
2. Disconnect between clients
Sometimes, people want to speak with a person — even if it means waiting for a representative. While chatbots can deliver almost immediate responses, they won't satisfy a shopper that wants live assistance.
Whether a user wants advice about a purchase, requires assistance with an issue on your site, or needs answers about an order error, chatting with a human makes them feel as though they're receiving the best possible service for their issue.
Using a chatbot may leave website visitors with a sense of disconnect. This disconnect can make them feel as though they obtained subpar assistance or didn't have their questions answered.
3. Misunderstanding from clients
If you receive a question with a few spelling errors, you can probably piece together what it is that a user needs. A chatbot, on the other hand, is sensitive to these mistakes, which can throw off its ability to answer a user.
These simple errors can lead to miscommunication and incorrect responses, as well as frustration for the user. If a shopper becomes exasperated with your chatbot, it's unlikely they'll proceed with purchasing your product.
Learn About Chatbots vs. Email Marketing
What is live chat?
Now that you know all there is to know about chatbots, it's time to move onto live chat.
As the name implies, live chat focuses on human-to-human interaction. It doesn't rely on artificial intelligence software to answer questions. Instead, it's all about interacting with your clients in real-time, with a live human behind the screen.
What differentiates live chat from chatbots is the human interaction.
The goal remains the same — provide users with accurate, up-to-date answers to their requests. That's why the chatbot versus live chat debate often focuses on the differences between a robot and human representatives.
The advantages of using live chat
Like chatbots, live chat also comes with its own set of benefits, including these three:
1. High satisfaction rates
Did you know that most customers prefer live chat?
Statistics show that nearly 73 percent of consumers find themselves satisfied with live chat interactions. They're also much more likely to have a positive experience with your company when you opt for this communication method.
Since providing shoppers with a quality and satisfying experience is one of the top priorities for businesses today, it's worth considering using a live chat. It can help you secure more sales, plus maximize customer satisfaction.
2. Accurate answers
Chatbots rarely beat live chat representatives when it comes to providing the right information. While a business may delay updates to their chatbots, they often notify customer support representatives immediately of service changes, like return or exchange policies.
Plus, live chat representatives can go beyond the specific questions that chatbots can answer. A live chat representative can explore a question in-depth, providing an answer to a user with a unique issue.
3. Personalized responses
When it comes down to it, nobody wants to feel as though they've received a one-size-fits-all answer. Personalization is critical when it comes to successful communication. While a chatbot can provide some customization, it can't match the degree offered by a real person.
That's why some users won't even bother with a chatbot. Instead, they'll search for your company's contact information and reach out to a live team member. It's a fact that emphasizes the continued value of live chat.
The disadvantages of using live chat
While live chats may seem like an excellent option for your business, it's also worth mentioning that this customer support option comes with a few downsides, which lend support chatbots in the chatbot versus live chat debate.
The three most common disadvantages of live chat include:
1. Limited number of representatives
Your live agents resolve user issues fast, but they can only help so many users at a given time. No matter how informed they are about your company, agents can usually handle two to three live chats at once.
If they take on more than that number, your business may provide users with the wrong answers or incorrect information. This misstep can decrease consumer trust, as well as lower their satisfaction.
For companies without enough representatives, it can also result in long wait times. Again, this downside doesn't please consumers. Instead, they're left waiting for assistance.
2. Slow response rates
Compared to chatbots, live chat delivers a slower response time.
While a chatbot can reply instantly to a user request, a live chat representative needs the time to read the question, reference any account information, and provide a response.
That can delay customer support times, which can impact customer satisfaction.
During peak business hours or shopping seasons, your business may receive an influx of requests. This increase can extend wait times, overload representatives, and lead to a less-than-stellar experience for both parties.
3. High costs
While it's not impossible, you may find it challenging — or costly — to provide live chat support around the clock. Your team will likely want the holidays off and prefer a schedule that doesn't include working nights.
That's why businesses rarely provide 24/7 live chat support. If companies do, they often outsource their live chat support team, which can lead to problems in communication among shoppers and live chat representatives.
Chatbots vs. live chat: Who wins?
In the chatbot versus live chat debate, companies want to know which option is their best choice. The answer isn't cookie-cutter, though. Together, live chat and chatbots can provide the best customer experience and support.
Why?
Chatbots are great for delivering quick responses at all hours of the day, plus they're cost-effective. Meanwhile, live chat ensures users receive human interaction and attention when — and if — they want it.
Make the most of your customer support system with chatbots and live chat.
Run a chatbot on your site to provide shoppers with immediate assistance for simple questions. Then, send these users to live representatives for issues that require the human touch.
Our digital marketing campaigns impact the metrics that improve your bottom line.
See More Results

WebFX has driven the following results for clients:

$3 billion
In client revenue

7.8 million
Leads for our clients

5.2 million
Client phone calls
Want to learn more about chatbots and live chat?
Interacting with your clients is a vital part of running your business with success.
No matter how you choose to approach customer service, you need to have a well-defined plan before launching a chatbot on your website or rethinking live customer support.
Want to learn more about chatbots? Check out our handy chatbot guide! Or contact us online!
Earn a 20% greater ROI with WebFX