How Much Does it Cost to Advertise on Google?
Google is the undisputed giant of search engines, and in early 2015, it held 75.2% of the search engine market in the United States. In fact, the number of Google searches totaled over 1.1 trillion in 2012—that's over 100 billion per month—and that number has certainly grown since.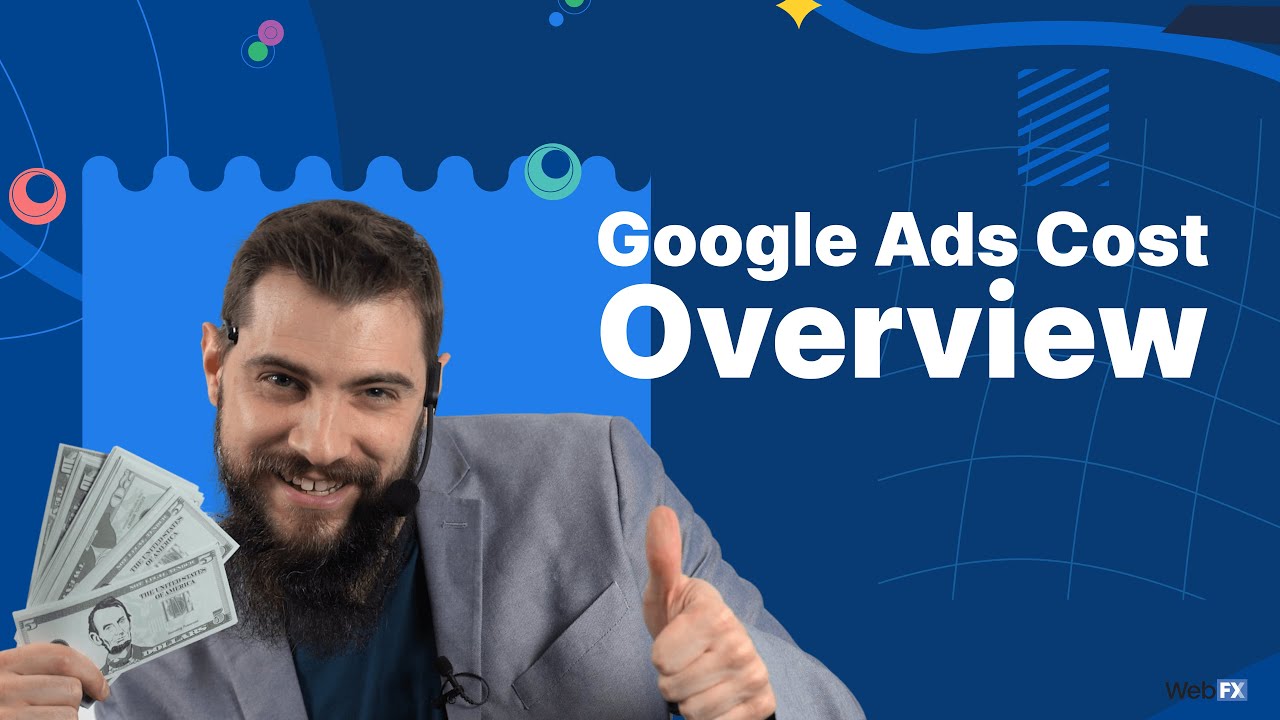 This means that regardless of who your target audience is, they're using Google to find information online. And if you want to reach them, it's where you should be, too.
Thankfully, Google has a number of properties to make advertising easier. The most well-known is Google Google Ads, but there are several other options depending on your business model and goals. This means that the cost to advertise on Google for your business will vary based on what you choose.
Call 888-601-5359 to speak with a strategist about online advertising services from WebFX, or keep reading to learn more about the options your company has to advertise in Google search results.
Google Ads
Google Ads is Google's pay-per-click (PPC) advertising platform. It's by far the most popular way to advertise with Google, because it allows your company to reach users based on the keywords and phrases they type into the search bar.
The ads can appear above or beside the organic results, and are marked with a small yellow box that says "Ads." They're typically made up of one headline and two additional lines of text.
The key to creating successful ads with Google Ads is using the right keywords. You need to be strategic in selecting and bidding on keywords your customers are likely to search for, as well as using appropriate negative keywords. This will not only attract the right customers, but also prevent you from spending your budget on unqualified traffic.
Because Google Ads runs on a PPC model, you only pay when a user clicks on one of your ads. This means that unlike systems that operate on a CPM model, you never have to pay if your ad displays but gets ignored.
The amount of money you will pay per click depends on the keywords you target. In some cases, keywords only cost a dollar per click. In the most expensive cases, they'll cost several hundred.
The average cost per click is between $1 and $2 on Google Ads, though, so unless your target keywords relate to insurance, legal services, or rehab, it shouldn't be difficult to stay within your budget.
Call-only ads
Call-only ads are an option within Google Ads, and using them allows your company to display in the same spot as the standard PPC ads. But instead of directing searchers to your site, these ads do exactly what their name implies—only allow users to contact your business by phone.
These ads are especially useful for businesses who make appointments with customers and clients over the phone, because they let searchers convert before even visiting your site. Attorneys, plumbers, and electricians, for example, may rely on call-only ads.
YouTube
Because Google owns YouTube, you can also advertise on the site through Google Ads. This makes the process of reaching your audience with videos possible without even using a different platform.
YouTube ads play before relevant videos, and also sometimes show up in the sidebar as suggested content. One of the biggest advantages of advertising on the site, though, is that you only pay when a user watches your entire ad—meaning you won't be charged if they click the "Skip Ad" button.

If you decide that advertising on YouTube is right for your company, you should also take the time to set up a channel for your company and upload other videos. That way, if a user is interested in your ad and decides they want to learn more, they'll have plenty to watch—and it won't cost you a dime.
Note: Keep Google policies in mind
Regardless of which Google advertising options you decide to use for your business, it's important that you're aware of their advertising policies. This is where Google can end up costing you a lot more than you imagined.
Google has strict policies in place to ensure no underhanded marketing methods are used on their sites, and they also prohibit certain content like counterfeit goods, dangerous products, and products or services that enable dishonest behavior. The policies are complex and change often, and if you run afoul of them you might find yourself deprived of ad revenues.
Want to start advertising on Google?
There are many channels available to marketers today, but Google's options are some of the best. When managed well, campaigns on Google Ads can be a great way to attract new customers and generate more revenue.
At WebFX, we have years of experience creating and managing successful campaigns on Google Ads, as well as a variety of other online channels. If you're considering using these channels to grow your business, we'd love to help! Contact us today to speak with a strategist about how Internet marketing can help you reach your company's goals.