10 Examples of Landing Pages That Convert
Online ad campaigns are designed to attract potential customers to your site. Whether you use pay-per-click (PPC), display ads, email, social media, or another platform to reach your audience, your goal is get them to click links to pages with more information about your business. But what do they do after clicking? Ideally, they become customers—but the only way to accomplish that is with conversion-focused landing pages for each campaign.
On this page, we've rounded up 10 examples of landing pages that convert to give you some ideas for your company's website.
If you'd like to speak directly with a landing page expert, you can reach us at 888-601-5359.
Partner with a team of ecommerce masters!
WebFX campaigns have delivered more than 12,936,451 ecommerce transactions in the last 5 years
Read the Case Studies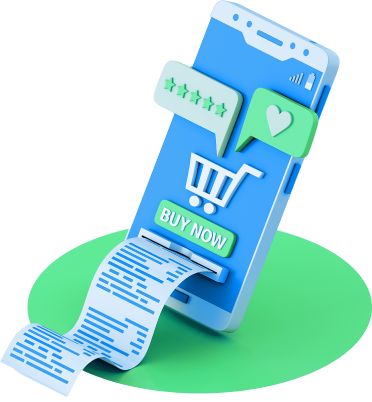 1. Visual Website Optimizer
It should come as no surprise that a company who creates A/B testing software has effective landing pages, and Visual Website Optimizer doesn't disappoint with its video landing page.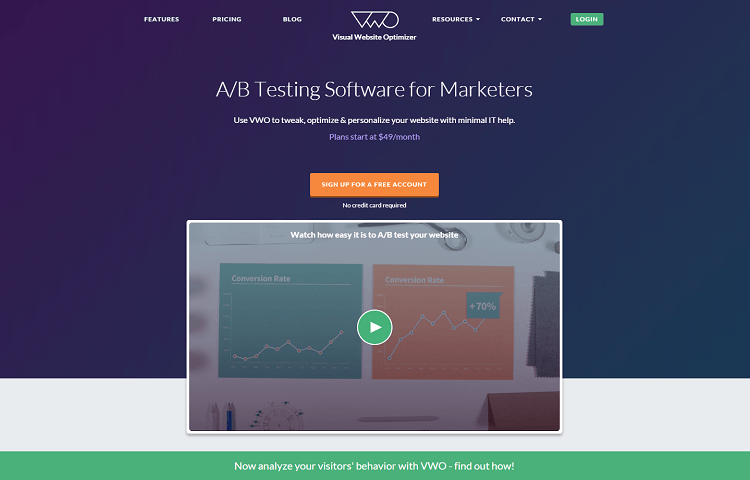 The page features a brief video about how their software works, as well as links to additional information. The most noticeable element on the page, however, is the call to action, "Sign up for a free account."
By making the button bright orange, placing it in the center of the page, and including the word "free," VWO keeps the focus on generating sign-ups.
2. Square
As Square demonstrates, contrasting colors aren't the only way to get site visitors to convert. Instead, they use a simple color scheme to keep the focus on their message.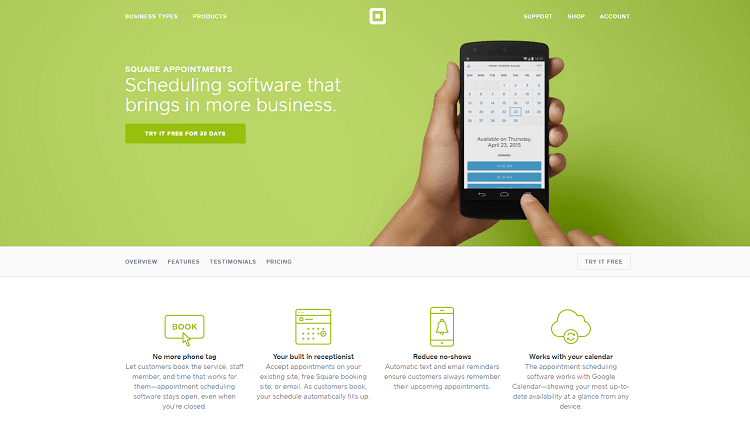 This landing page summarizes their product with four basic points and asks visitors to sign up for a free 30-day trial. If potential customers need more information, they can find it—but if they don't, they can easily sign up.
3. Apple
In some cases, landing pages are effective because they provide exactly what an ad promises. Apple does that by creating landing pages based around specific and profitable searches, like "buy iPhone 6."
By matching their landing page to exactly what their potential customers want, they increase the chances that those customers will convert.
4. Sierra Trading Post
For most ad campaigns, you need to create new landing pages to go along with them. But if you're simply running a PPC campaign for specific products, and you already have a page with what you're advertising, that may not be necessary.
This landing page from Sierra Trading Post is a solid example of that.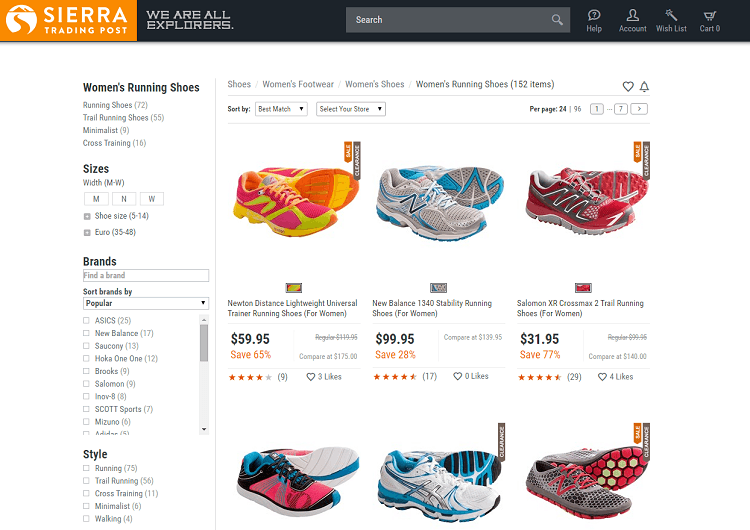 Sierra Trading Post targets phrases like "women's running shoes" to get traffic for specific category pages on their ecommerce site. The page naturally works for PPC.
They didn't design it specifically for the ad, but it has exactly what customers want, so it works.
5. Man Crates
If you're running a campaign on social media or through email, the best choice is typically to create a dedicated landing page. Gift box company Man Crates does a nice job of this with their "Awesome Gifts for Men" page.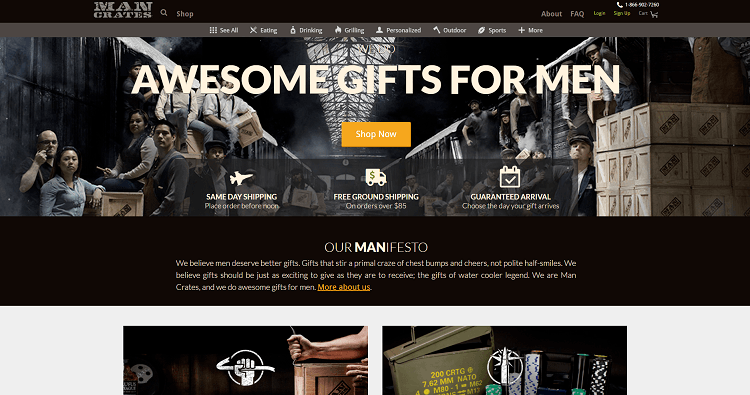 The page lists a few benefits of shopping with the company, then provides gift suggestions based on common interests. And if you see one you like, purchasing it is only a few clicks away.
6. Found Animals
Not all of your visitors come to your site for the same reason, which means that you should provide a few different options on your landing pages. Found Animals Foundation, for example, has different programs for people looking to adopt pets and people looking to foster them.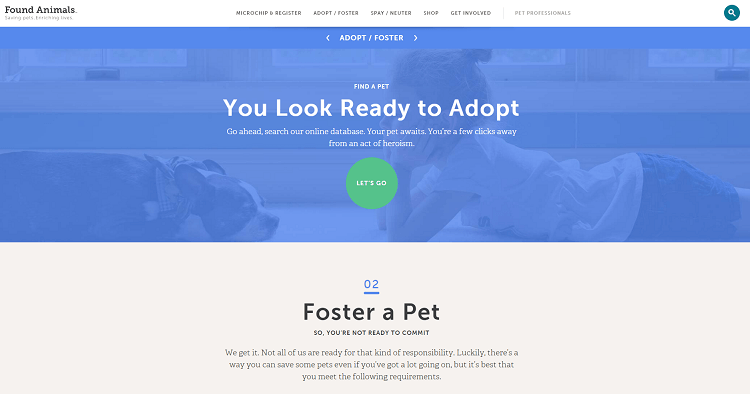 Visitors who want to adopt can click "Let's go" and browse information about animals that are in need of homes, while visitors considering fostering can learn more about the program and sign up. Either way, the page provides what they need.
7. Nature Box
If your business model allows customers to personalize their purchases in any way, interactive landing pages are an effective tool for getting them engaged. Nature Box, for example, lets potential subscribers choose the snacks they'd want to receive right from the start.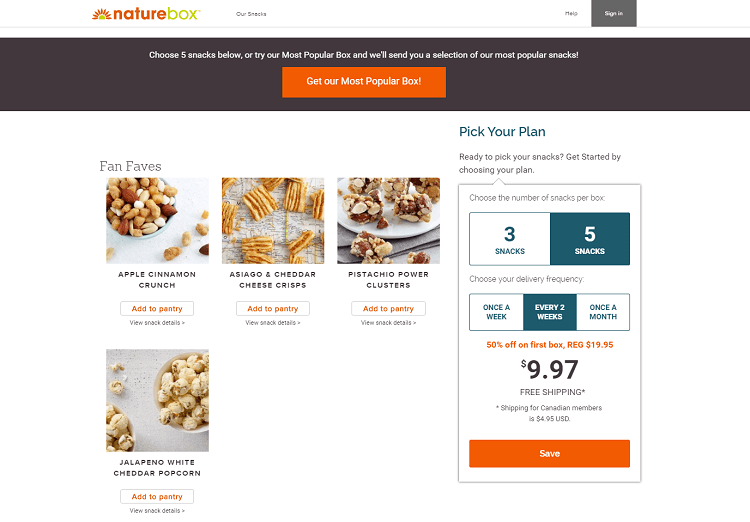 After they've created a box of snacks to suit their taste, visitors can view pricing and subscription information. But selling a product that's tailored to a customer's needs is much easier than selling a one-size-fits-all product, making this interactive page a smart move.
8. Xero
Xero provides accounting software for small businesses, and their landing pages are designed to get potential customers to start free trials.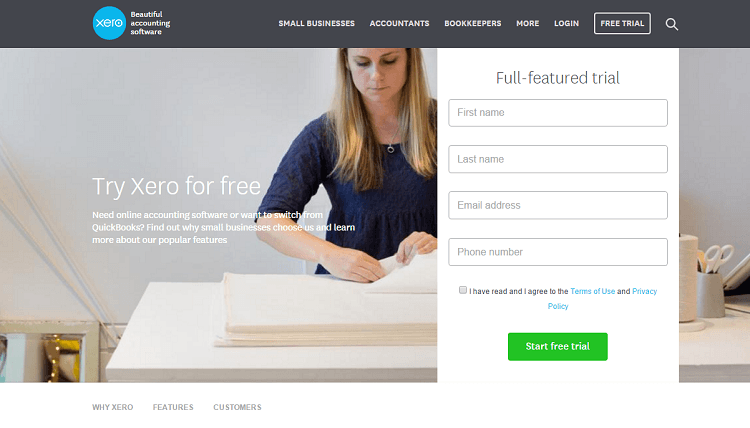 Xero makes this clear by placing the sign-up form right at the top of the page, along with the call to action, "Try Xero for free." If your site is focused on one clear goal, keeping it simple could be your best choice.
9. Quip
If you're running a contest or giveaway, you want to gain as many submissions as possible. And as this page on Quip's site demonstrates, that doesn't need to require a lot of your visitors.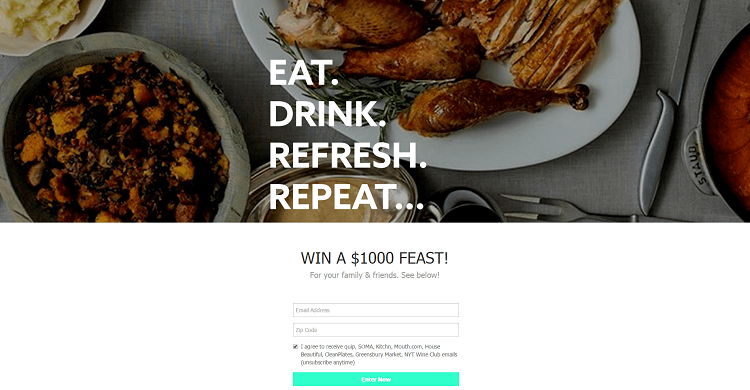 All visitors need to do is type their email address and zip code, and they're entered into the contest. Assuming that the goal of this campaign is to build their list of email subscribers, making entry as simple as possible certainly works to their advantage.
10. Grokker
Many landing pages are built around generating free trial sign-ups or downloads. But as workout video company Grokker demonstrates, you can sometimes give users a demo of your product without requiring them to sign up for anything.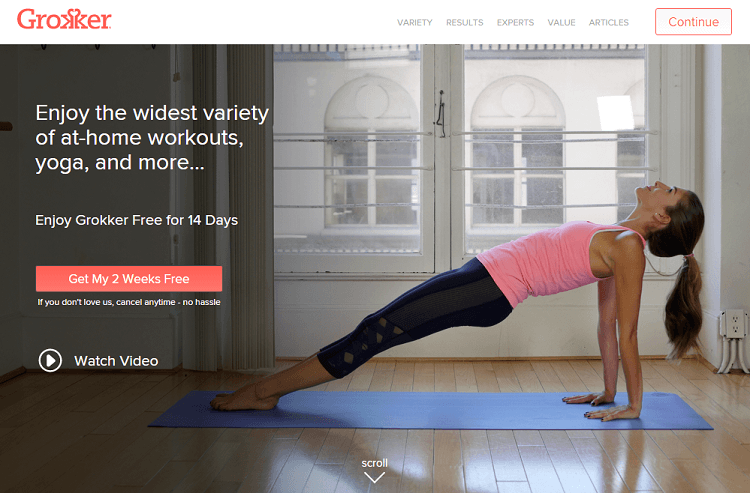 In this case, they allow users to watch a full-length workout video before even signing up for the two-week trial. By letting potential customers try their service with nothing in return, they likely earn even more free trial sign-ups—and more paying customers.
37% of marketers say that generating high-quality leads was one of their biggest challenges.
We want to decrease that percentage.
WebFX can help you generate high-quality leads with a customized marketing strategy.
Learn More About Lead Generation Services
Want to create high-converting landing pages?
The goal of all of your ad campaigns is to attract customers and generate revenue. So whether you're running PPC campaigns, using email or social media marketing, or just trying to engage site visitors, you need to have landing pages that drive conversions.
At WebFX, we know how to design effective landing pages that convert for our clients. For more information, contact us today to speak with a strategist!
Earn a 20% greater ROI with WebFX