Why Isn't Our Link Building Working?
Is your link building not working the way you think it should? Are you struggling to improve your website's visibility in Google with link building and outreach, but aren't seeing the results you expected?
Link building, while a powerful SEO tactic, can sometimes have disappointing results for business owners who expect it to single-handedly boost their site to the top of the search results. If your link building isn't working the way you anticipated, there could be a few reasons for this.
If you want a refresher on what link building is or how it works, take a few minutes to watch our video on the topic.
Possibility #1: Not enough time has passed
You may expect the links you acquire from other websites to have an immediate impact on your site's visibility and ranking in search engines. Considering how fast Google now crawls the web, you might think that new links would have an impact on your site immediately. However, this isn't necessarily true.
Depending on how often Google reviews your website, and the websites from which you acquired links, it may take a few weeks or even a few months to really see the results of those links. It's because of this that it's very common to hear the question "why is my link building not working?" from those who don't know that these links aren't always found instantly.
If you've only been building links for a few weeks, and your site is relatively new or small, you may have to wait a month or two to see any kind of impact on your rankings.
Possibility #2: You haven't built enough links
Another possibility is that you simply haven't acquired enough links. You may get a few links from high profile websites and think you can call it a day, but what if that isn't enough?
While your focus should always be on the quality and relevancy of links instead of the quantity, you can't always expect a handful of high quality links to boost your rankings. What it will come down to, in part (see possibility #6), is how many of those high quality links your competitors have. If they have more than you, you won't outrank them.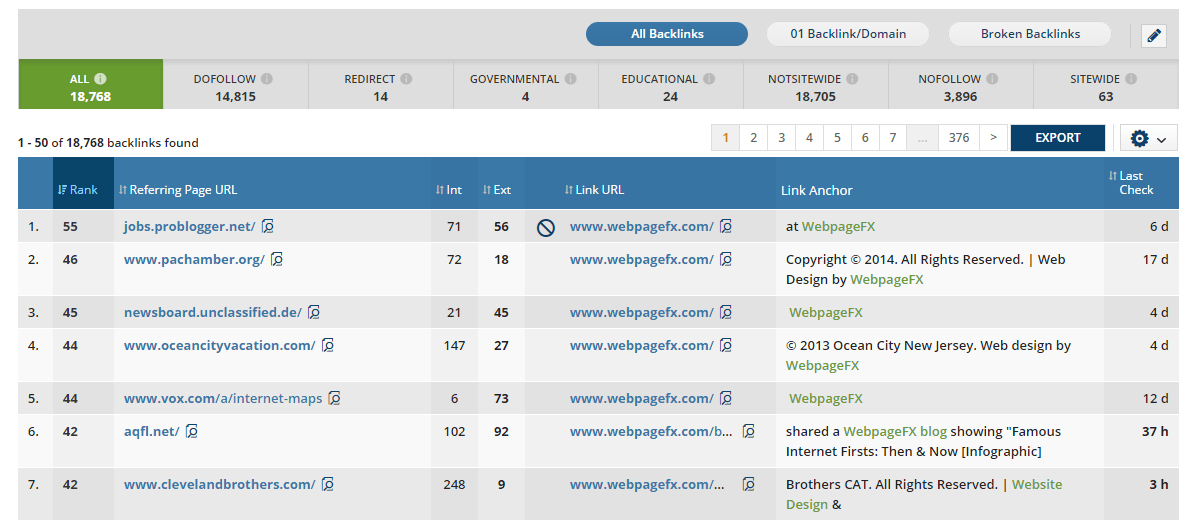 To get a better idea of how many links you should be building, based on the number of links your competitors have, you can use a tool like Ahrefs or SEMrush to run a report on their websites. Using either of these tools will give you a better idea of what you're up against, and how much time and effort you should realistically invest in your link building efforts.
Possibility #3: The links you're building aren't effective
If link building isn't working for you—even if you've built a lot of links—it could be because the links themselves aren't effective. By this, we mean the links pointing at your site aren't high quality enough to make an impact on your rankings.
A link from a brand-new website with very little content will have less "weight" than a link from an older site with lots of pages. So if most of your links sound more like the former than the latter, their quality may not be high enough to make a difference in your site's visibility.
Quality isn't the only thing that matters, though. Google's algorithms also consider the relevancy of a link. So a link to a restaurant website from a restaurant review blog will carry more weight than a link to that same restaurant website from an ecommerce store that sells car parts. A truly effective link must also be relevant.
To evaluate the potential effectiveness of links, try installing the MozBar browser extension. This bar will allow you to view the Domain Authority (DA) and Page Authority (PA) of specific websites, along with other SEO information. Generally, the higher the DA and PA of a site or page that is linking to you, the more of an impact it can have on your rankings.

Possibility #4: Your competitors are also building links
Let's say that you embark on a link building campaign, and initially, things seem to be going well—you gain a little in the rankings. But when you check again a month later, you've fallen back to your old spot on page two. What gives?
One thing you should keep in mind is that you aren't the only one trying to build links and improve your site's authority. Your competitors—even the ones sitting in the top few spots—are probably acquiring links, too. So if your link building doesn't go above and beyond their efforts, your gains in the rankings may only be temporary.
Possibility #5: You're suffering from a Google Penalty
If your link building isn't getting you any results at all, even after some time has passed, it's always possible that there's something keeping you from improving your Google rankings. Typically, this is because your website is on the receiving end of an algorithmic penalty.
Google regularly refreshes the automatic algorithms it uses to present search results to improve their quality and relevancy. When this happens, sites that are determined to fall outside of Google's quality guidelines can be penalized and pushed down in the rankings. If your traffic and rankings suddenly took a nosedive, it's entirely possible that a penalty is at play—and link building won't necessarily help you recover.
To learn more about Google penalties, take a look at our guide to Google penalty recovery. This will help you check your site for a penalty and determine where you need to go from here.
Possibility #6: There are other SEO factors you need to improve
Finally, it's very important to keep in mind that link building is only one piece of the puzzle. While acquiring powerful links to your website can absolutely boost your authority and visibility, link building alone can't sustain your SEO strategy.
If you're not gaining much ground with your links, you may need to perform an audit on the rest of your website to evaluate its optimization for search. For example, if your site is very slow and takes a long time to load, Google could be keeping it low in the rankings for this reason—despite all the links you've acquired.
Our free website grader, SEO Checker, can help you evaluate additional factors that may be negatively impacting your website's SEO. The tool will give you a report on your keyword usage, headings, site speed, images, and all other elements of good SEO. You'll also receive tips to help you improve the areas where your SEO may be the weakest.
Independent research from Clutch has named WebFX the
top SEO company

in the United States.

Clutch has personally interviewed more than 250 WebFX clients to discuss their experience partnering with us.

Read More Clutch Reviews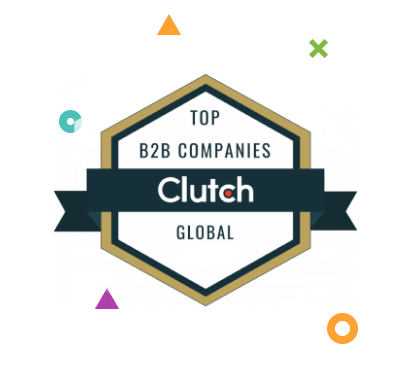 What else can you do if your link building isn't helping?
If link building isn't helping your site gain more visibility or traffic, you may want to think about what else you can do to improve your site's SEO. You may want to invest some time in additional marketing strategies, like content marketing, or other SEO methods.
You may also want to consider whether your link building would be more successful if you had additional help. If outreach and link acquisition is something that's being done "when there's time," you may never see the results you want. It takes time and dedication to acquire links that make a difference in your site's SEO.
If you need help, WebFX offers industry-leading link building services designed to obtain strong, relevant links to your website. You can view the pricing for our several link building plans online, and we can work with you to create a package that suits your budget and needs perfectly. Take a look at our link building plans and learn more about how we can help you get your site ranked where it should be: at the very top of Google!
Call 888-601-5359 to speak with a strategist about link building services from WebFX.
How Is Your Website's SEO?
Use our free tool to get your score calculated in under 60 seconds.