Why Is SEO Important for Bing?
By now, you understand the importance of an internet presence. If you've heard of Bing, you probably think of it as an up-and-coming search engine lurking in the overpowering shadow of Google. If you haven't heard of Bing, it's a good idea to familiarize yourself.
If you'd like to speak with a specialist about SEO, you can reach us at 888-601-5359.
Independent research from Clutch has named WebFX the
top SEO company

in the United States.

Clutch has personally interviewed more than 250 WebFX clients to discuss their experience partnering with us.

Read More Clutch Reviews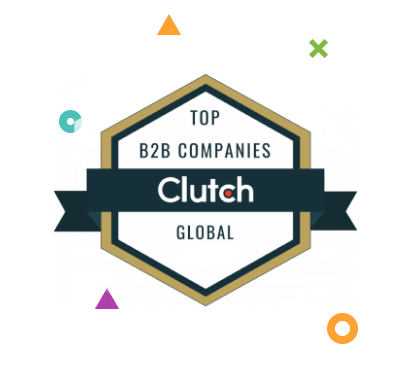 What is Bing?
Bing is Microsoft's search engine, previously known as Live Search, Windows Live Search, and MSN Search. When most people hear the term "search engine," they immediately think of Google. But there are other search engines out there, and Bing is one of Google's main competitors.

Technology changes rapidly, and there's no telling what the next big trends in search and marketing will be. Because of this, it's always a good idea to stay up-to-date on as many online platforms as possible. And even though Google might be the only search engine on many SEOs minds, it's definitely not a bad idea to optimize your online presence to include Bing.
If your potential clients, customers, and readers (your "audience") take to Bing to find useful and relevant information, you want them to be able to find you.
What is SEO?
As a business owner, it's not vital to have a deep understanding of how the search engine algorithms work. That can take years of studying, and probably isn't necessary for your purposes. But it is important to understand the basic concept of search engine optimization, or SEO.
Here's the general way it works: Search engines (such as Google, Bing, and Yahoo) crawl and build web indexes and then provide search users with the best results. SEO helps you show up in those results when people search for keywords related to your business.
What does this mean for you? It means that you should take some time to optimize your site and make sure that your pages are clearly organized and findable by search engines. This is essential if you want to rank highly in search engines and increase your visibility and reach.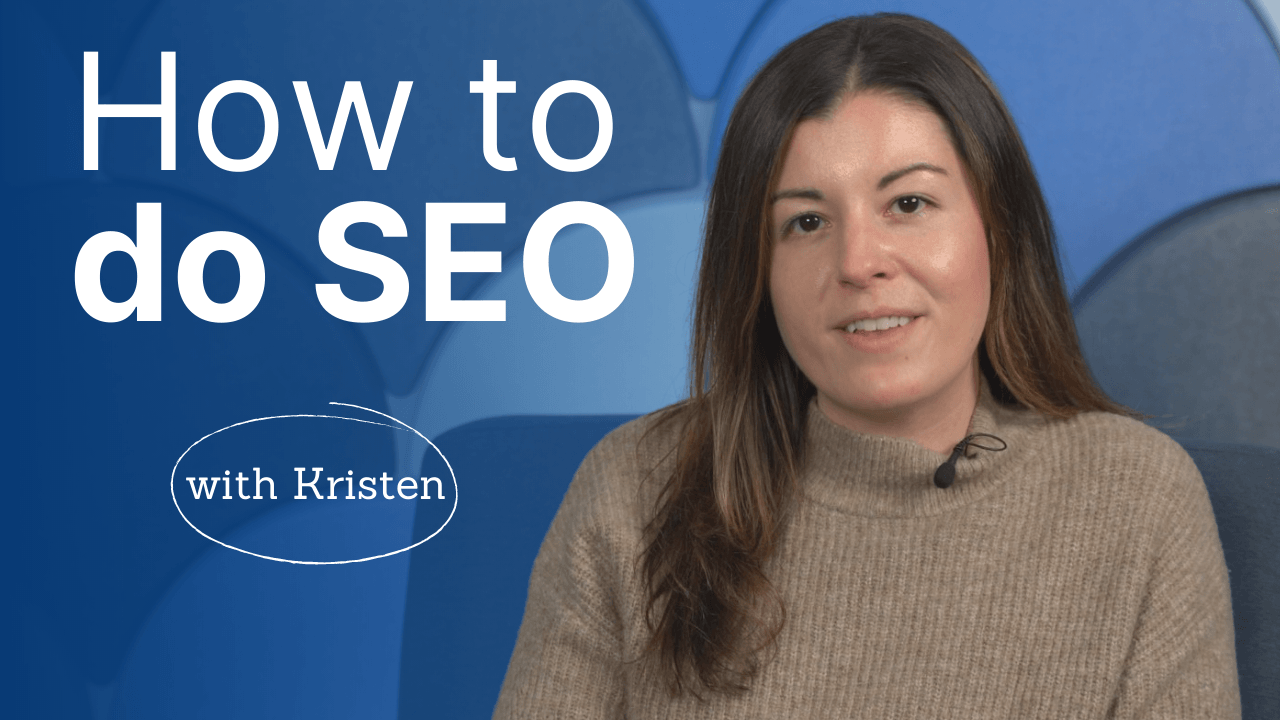 Why is SEO for Bing important?
As of September 2014, Microsoft (which includes Bing) accounted for 19.4% of explicit core desktop searches in the US. That's a number you can't afford to ignore.
Bing and Yahoo teamed up back in 2009, so Bing search now also powers Yahoo search. Between the two, they account for about 23.3% of US Search Share. This means that if you're optimizing for Bing, you're also optimizing for Yahoo.
SEO for Bing is unique in a few different ways. First, the large majority of people who use Bing are from the US. This means that Bing doesn't have much global clout, but can be a great way to advertise locally for less cost than Google. Secondly, 87 percent of people who use Bing also use Internet Explorer, the default search engine that comes preloaded on Windows devices. This means that they are likely less tech-savvy, which is an entirely different demographic than the typical Google user.
With much of your competition focusing their digital marketing efforts on Google, it could be a wise move to put some effort into Bing. You could reach a different group of users, and also stay up-to-date with an entirely different search engine. After all, a lot is changing in the world of SEO—and things can change quickly. Make your move now, while the majority of the collective focus is still on Google. It could pay off in the future.
Tips on optimizing your website for Bing
Every search engine focuses on similar factors, but here are a few tips specific to SEO for Bing:
Conduct keyword research
Know what your audience searches for by conducting keyword research. This is obviously an important step in optimization for any search engine, but don't just assume that successful keywords for one search engine will work for all of them.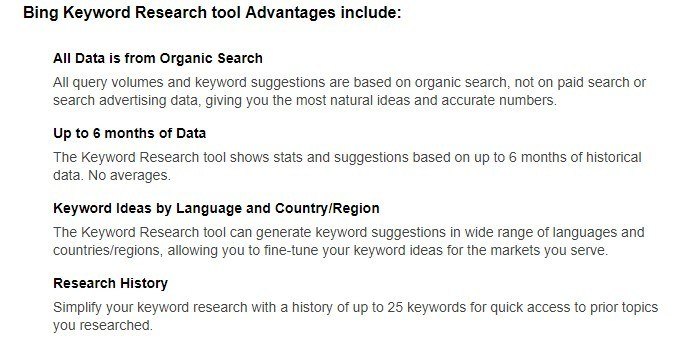 Use Bing's keyword tool to find out what specific words and phrases users are searching for. Once you know the right search terms, you can optimize your content for SEO on Bing. Be sure your keywords appear in page titles and tags.
Create quality content
Quality is important to every search engine, and Bing has its own specific way of defining quality content. According to Senior Program Manager of the Bing Content Quality Team Michael Basilyan, Bing focuses on three primary factors when rating content: authority, utility, and presentation.
Bing measures authority based on your site's age, the amount and quality of links it has, and social signals. Although you can't do anything to speed up your site's aging process, you can gain authority by creating quality content that other sites will want to link to.
Utility is a factor that you have much more control over. Bing wants to see useful, informative content that is original and cited. Unique text, images, graphs, and videos can all contribute to your site's utility, and show Bing that you have content that is worthy of pointing searchers in your direction.
You should also be careful to avoid duplicate content, as this can hurt Bing's perception of your site's utility. Content that is simply reposted from other sites won't do you any good, so focus on originality and usefulness.
The third and final factor, presentation, is based on user experience. You should make your site as user-friendly as possible to ensure that readers can easily find what they need. Strive for a streamlined and clean site, and don't clutter it with intrusive ads.
Aim for high quality links, not high quantity of links
Having an impressive backlink profile is also important to your SEO. Backlinks act as votes of confidence from other sites that are willing to link to you.
However, it's not all about how many links you have – it's more about the quality of the links you have.
Do you need help optimizing your website for Bing?
Remember that SEO is not a static concept. SEO for Bing—and SEO for every other search engine out there—is something that should be considered a work in progress. It takes patience and knowledge to be successful with SEO for Bing, but achieving a good ranking is definitely possible with a few optimization changes.
If you need help optimizing your site for Bing (or any other search engine), let us know! Our experienced team can help you make sure that your site finds its way to the right people, no matter what search engine they use to browse the Internet.
How Is Your Website's SEO?
Use our free tool to get your score calculated in under 60 seconds.