Why Small Businesses Need SEO in 2024
Search engine optimization has become increasingly necessary for companies of all sizes over the past decade. However, many small businesses still feel that there isn't any pressing reason to invest in SEO.
This could not be further from the truth. SEO is a huge opportunity for small businesses. Failing to incorporate it into your marketing strategy is almost like outright conceding to your competition.
We've put together several reasons that demonstrate exactly why small businesses need SEO in 2024.
You can also contact us online or call 888-601-5359 today to speak with one of our experts directly about how small business SEO services can help you gain visibility and win new customers online.
93% of WebFX customers are extremely satisfied with their digital marketing results.
"Working with WebFX, everything is very organized and strategic. We're only a year into our partnership, and our expectations have definitely been met."
View More Client Testimonials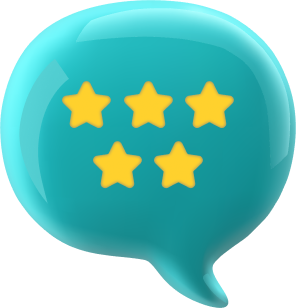 P.S., Learn more about what a strategic SEO investment might look like with our free pricing guide. Claim your copy today!
Proper SEO delivers a high ROI
Plenty of smaller companies try to perform SEO work themselves, or outsource it to an inexpensive online agency.
While it is possible to perform successful SEO on your own, both of these approaches typically result in one or more failed attempts followed by the assumption that SEO doesn't work, or isn't worth it. In reality, proper SEO is one of the most profitable types of marketing you can invest in.
However, it's important to understand that there is usually an upfront investment required for a high quality SEO strategy. This investment can come in the form of time, if you're attempting it on your own, or money if you're working with a qualified agency, and it can take months to see your efforts pay off. This is normal.
SEO is a long-term strategy, but you will see great results if it's properly implemented from the start.
The Internet facilitates business more so than any other medium
For good or for bad, the Internet is the future – and current – state of business. Even in 2010, across 10.3 billion monthly Google searches, 78% of Internet users conducted product and service research online. That number has only increased over the past 6 years.
The Internet is nearly always the first stop in a consumer's buying process, and SEO is one of the best ways for small businesses to achieve visibility online.
This is even more important as mobile use grows. It's never been easier to quickly look up a certain product or service, and achieving high search engine rankings ensures you won't be missing out on these potential customers as they look for the services you offer.
Traffic generated through SEO converts well
Let's say you own and run a pool cleaning operation. People are only going to search for pool cleaning services when they need them. If your business is listed as the #1 search result on search engines like Google, what you're doing is making it easier for consumers to find what they're already looking for.

In other words, SEO-driven leads are customers that have already expressed the intent of buying your product or service. This is the ideal demographic for small businesses.
You won't have to waste your time on irrelevant leads, because a user's intent is clearly demonstrated through his or her search queries.
Your competition is already doing it
Nearly all businesses today utilize SEO in their marketing strategies. This means two things.
First, not only are you missing out on potential leads if you don't have an SEO strategy in place, but those same leads are going directly to your competitors.
Second, adopting a well-planned SEO strategy gives you the opportunity to earn valuable search engine rankings over competitors that are executing their SEO poorly.
This alone should be enough to convince you to get going with SEO. If you know that your competitors are effectively attracting customers on a specific channel, why wouldn't you take advantage of the same opportunity?
Investing in SEO now is a means of "future-proofing" your business
SEO (and Internet marketing in general) is a dynamic process. What works well right now may change a day, a week, a month, or a year from now. The principles of SEO are altered whenever search engines adjust their algorithms.
The longer you've had a SEO strategy in place, and the more optimized your website is, the quicker and better you'll be able to understand and respond to these algorithm changes. When SEO is even more necessary 10 years from now than it currently is, you'll be glad you put a solid strategy in place back in 2024.
Another result of the ongoing algorithm changes is exactly the opposite: Occasionally, opportunities to get a legitimate, fast increase in the search engine rankings will also appear. The better your SEO strategy is when these opportunities appear, the more efficiently you'll be able to pivot and take advantage of them.
Independent research from Clutch has named WebFX the
top SEO company

in the United States.

Clutch has personally interviewed more than 250 WebFX clients to discuss their experience partnering with us.

Read More Clutch Reviews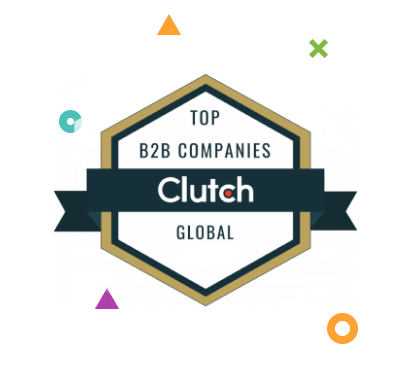 Are you ready to get started with SEO?
Like we said before, it's always possible to learn and implement SEO yourself. There are endless resources online, and it's a useful skill to have.
However, the faster you have a proper strategy in place, the faster you'll see results. That's why it can be smart to partner with a small business SEO company. You'll be able to skip the trial-and-error phase, safe in the knowledge that you'll see results as quickly as possible.
We're obviously a bit biased, but we believe that WebFX is the perfect fit for most small businesses. Our team of expert Internet Marketers has led extremely successful SEO campaigns for our clients in a variety of industries, and would love to do the same for your business.
We know exactly what it takes to get your small business visible in search engine results. Feel free to read some of our many testimonials, or contact us today for a free quote!
How Is Your Website's SEO?
Use our free tool to get your score calculated in under 60 seconds.