SMB SEO: Your Guide to Small Business SEO
Looking to capture more rankings, traffic, and revenue for your small-to-midsized business (SMB)? Search engine optimization (SEO) is an excellent strategy to use. See what SEO can do for your SMB by browsing our resource library for SMB SEO! Explore guides, tools, articles, and more now!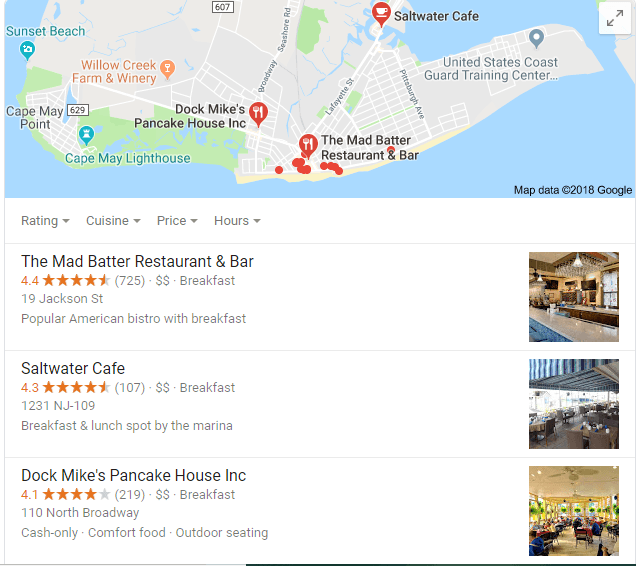 SMB
Home How Your Small Business Can Rank on Google: Local, Organic, and Paid Results If you own a small business, you know the difficulties of getting your company on the map. Oftentimes, even if you own a specialty shop, your […]
SMB
Home Does SEO Work For Small Businesses As a small business owner, you know that making a noticeable entrance onto the digital scene is an intimidating endeavor. With so many other brands vying for attention, how will your business stand […]
What is SEO?
Search engine optimization (SEO) is a process or strategy that focuses on the performance of your website in search results for specific keywords or phrases.
Via search engines, users can discover your business through different keywords or phrases. However, getting found via search engines requires building an SEO-friendly website with content relevant to a user's interests or needs.
What is SEO for SMBs?
SEO for SMBs is the same concept, just on a smaller, much more targeted base.
SMB SEO follows the same principles for search engine optimization, but focuses on the unique needs of a small- or medium-sized business. Compared to enterprise SEO, SMB SEO is highly targeted and segmented, often focusing on keywords with a lower search volume but more targeted search intent.
Why is SMB SEO important?
SEO is a vital marketing tool for SMBs because it allows your organization to compete with larger businesses. You can target keywords with a lower search volume but more targeted intent, for example, to capture revenue from competitors.
Additional benefits of SEO for small businesses include:
SEO helps you attract qualified website traffic
SEO provides a long-term strategy for generating website traffic and online sales
SEO eliminates the ongoing costs of paid advertising
SEO prioritizes a fast, user-friendly website, which can increase conversion rates
SEO works 24/7 to drive traffic and revenue — even when you're away on vacation
3 small business SEO tips for your strategy
If you're looking to reap the benefits of small business SEO, check out these tips:
Focus on your content: Look into the data of what keywords users are using in search queries and provide relevant, optimized content for these topics. Include keywords but don't overuse them as this can result in low rankings.
Focus on your linking: Linking to different pages within your site or building high-quality external links is a great way to show users and Google that you know what you are talking about and that your content is relevant and trustworthy.
Focus on your results: Show stakeholders how well your strategy performs by measuring your results. Go through your analytics and track your performance. Plus, look for opportunities to optimize existing content, like content with high bounce rates, to get better results.
4 tips for choosing an SEO agency to manage your SMB's SEO
If you're thinking about outsourcing your small business's SEO, there are several factors to consider.
A few tips for choosing the best SEO agency for your SMB include:
Speak to companies that understand SEO and how it can work for your SMB business
Be specific about your marketing strategy and goals and convey those to the agency
Ask for case studies, referrals, and more
Choose a team that communicates with you and is transparent in what they do
Whether you're looking to hire a local SEO agency for small businesses or a traditional SEO agency for your SMB, these tips will help you find the best one for your company.
Explore more SMB SEO resources
Get started with SMB SEO with these fantastic resources:
Looking for more ways to grow your SMB SEO knowledge? Use the resource trusted by more than 190,000 marketers: Revenue Weekly. Subscribe today and receive your first issue from our expert SEO team!
Capture more revenue with an SEO plan for your SMB
With more than 25 years of experience and a 91% client retention rate, WebFX is a trusted choice for SMB SEO. Just in the past five years, we've helped our clients generate more than $3 billion in revenue from strategies like SEO.
Help your business generate more revenue from SEO with our SMB local SEO services or SMB SEO services. Contact us online or call us at 888-601-5359 today to get started!