Social media trends continue to change and brands must adapt to creatively share their messages with users.
Want to stay on top of the social media game this year? On this page, we'll take a look at some of the biggest social media marketing trends for 2021.
You can also contact us online or call 888-601-5359 today to speak with one of our experts directly!
1. Live video
Live video increased in popularity in 2016 with the creation of Facebook Live, YouTube live, and Periscope Pro. Instagram also recently released live video capabilities to U.S. residents.
In addition, Facebook announced that it will launch its 360-degree video for Facebook Live users by early 2017.
Mobile devices allow us to capture raw, live footage. And live videos allow marketers to share immediate, exciting updates, record ongoing events, and even make announcements.
Live video still has a lot of potential to reach, and this year we expect brands to continue to use live video to increase awareness and build a community around their products and services.
2. Social messaging
Private social message is increasing in popularity, with WhatsApp officially reaching the 1 billion user mark in 2016.
Social media sites are already taking advantage of the increasing use of social messaging. Facebook now allows advertisers to highlight their brand in users' newsfeeds, and clicking the ads takes users to a chat window with the advertiser inside messenger.
In particular, social messaging resonates with millennials who crave the personalization, transparency, and collaboration native to messaging apps.
This year, we expect business to capitalize on the huge audience based on social messaging platforms. You can also expect to see more customer service chatbots to increase communication with customers and potential customers and reduce response time on social media.
3. Increase in paid advertising
In 2016, Facebook changed its algorithm. The change prioritized posts from friends and family over brands, causing less traffic to be sent to content sites. As a result, it has become harder for brands to achieve results from purely organic social traffic.
Organic or paid social media marketing? See what the experts say
This means that if brands want their pages to be seen, they have to pay for social media advertising. However, the increase in competition has cause paid social media advertising prices to rise.
In 2017, companies will continue to spend more money on social media advertising. And it is estimated that this year, marketers will spend $35.98 billion on social advertising.
4. Social commerce
As social media and social messaging use continues to rise, companies are beginning to look at how this can benefit them financially.
In April 2016, WeChat announced that 31% of users initiated purchases on the platform—twice as many as the previous year.
Twitter has already tested a buy button, and about 75% of Pinterest users have bought something they saw on the platform.
Given the increasing popularity of mobile browsing, we expect social commerce to increase in 2021.
5. Increased personalization
As the amount of data available to marketers continues to increase, businesses can provide social media users with more personalized content. In other words, personalization ensures that you show the right ads to the right people at the right times.
We've seen a massive increase in the amount of content published online, and if your social media content lacks personalization, there's less of a chance that it will resonate with users.
In 2021, we expect to see a rise in niche content and innovative campaigns that will help you capture the attention of social media users.
6. Crack down on fake news
In 2016, fake news was a major problem for social media, especially during the U.S. presidential election.
Fake news can attract a lot of clicks on social media, and it spreads quickly due to algorithms that respond to user engagement.
Recently, Facebook and Google announced that they would ban advertising to sites with illegal, misleading, or deceptive content. And this year, we expect social media platforms to continue to implement changes to prevent the spread of fake news.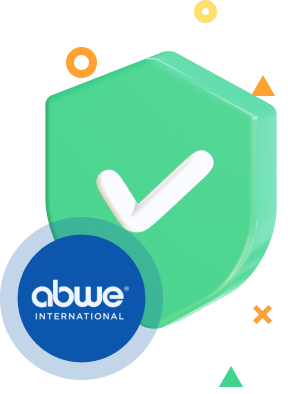 A Partner Businesses Trust
Their focus on ROI and their innate ability to communicate this information in a way that I understand has been the missing link with other digital marketing firms that I have used in the past.
Leah Pickard. ABWE
See the Case Study
Social media plans from WebFX
Did you know that social media users are the largest growing segment of the Internet?
At WebFX, we understand what it takes to help your business create an online buzz and reach your target audience on social media.
Our custom social media plans can help you establish a presence on top social media platforms, actively engage users, and provide them with the information they need to become customers.
Want to learn more?
Interested in learning more about how social media plans from WebFX can help you engage customers online?
Check out our social media plans online, and contact us today to speak with a strategist.
We're excited to hear from you!