Social Media Optimization: What Is It (+7 SMO Tips)!
Social media has the potential to be a powerful marketing tool for your business. You can use platforms like Facebook, Twitter, LinkedIn, Pinterest and Instagram to connect with your target audience and encourage them to become customers.
It isn't enough to just create profiles, though — social media requires strategy and maintenance to be effective. These platforms can be valuable for earning and converting leads, but only if you're willing to invest the time it takes to create a strong social media presence.
A great way to make the most of your social media profiles is using social media optimization, or SMO. A strategic approach will help you more effectively develop your profiles and interact with your followers.
Check out our video on how to do social media optimization to learn more.
Call us today at 888-601-5359 to speak with a strategist about social media optimization services from WebFX, or keep reading to learn how you can start using it for your business today.
WebFX is a partner businesses trust.
Hear from HydroWorx, who saw a 236% increase in organic sessions with WebFX services.
Watch the Video Testimonial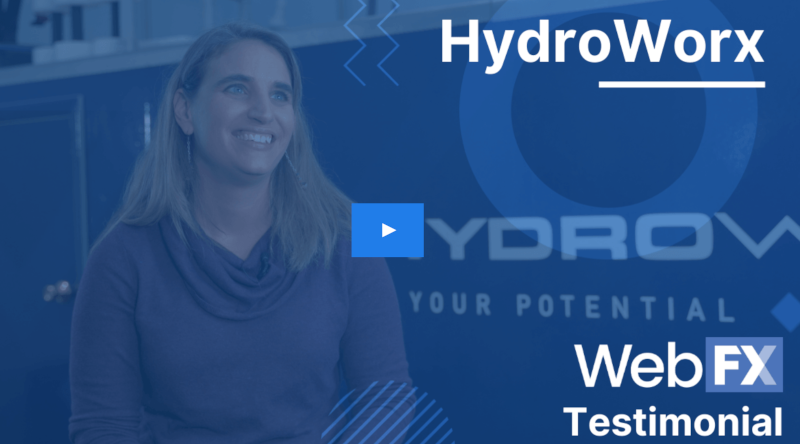 Social media optimization: What is it?
Social media optimization (SMO) — a relatively new term — harnesses social media networks to grow a business's online presence and help them achieve their goals. A digital marketing strategy, social media optimization is used to:
Increase awareness of a brand, products, and services
Build relationships with current and potential customers
Drive traffic to your website
Encourage conversions, sales, and revenue growth
And more!
While search engine optimization, or SEO, is the more-well known process of boosting a website's rankings the search results, SMO is a similar strategy focused on social profiles.
When you utilize SEO, you focus on optimizing your site to reach as many searchers in your target audience as possible. This is similar to SMO. With SMO, your focus is on improving your social profiles in order to reach more users in your target audience on each platform.
SEO and SMO are great to use in conjunction with one another. They perform similar functions for different areas of your digital marketing strategy. You can make the most of your digital marketing plan by using both.
SMO is a great method for growing your digital presence through social media. You can build a strong social media plan to connect with your target audience and drive more conversions.
You can also increase brand recognition, generate leads for your business, and more effectively connect with your audience. You can develop a stronger social media presence by utilizing SMO.
Not happy with your social media engagement?
We've got just the blog post for you.
Read the Blog Post & Watch the Video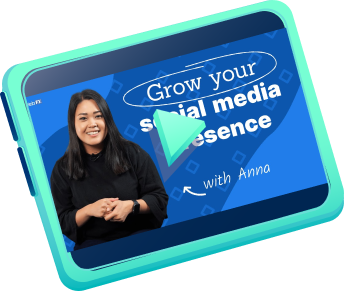 7 social optimization tips for businesses
If you are ready to start optimizing your social profiles, there are numerous tips that will help you do so effectively. To get started, follow these social media optimization steps:
Create a plan.
Build out your social media profiles.
Conduct keyword research.
Post original content.
Schedule your posts.
Include social buttons on your website.
Monitor your social media analytics.
Let's take a look at each step of the social media optimization process.
1. Create a plan
When you are creating any marketing campaign, you want to create a plan with defined goals. It is important that your SMO strategy has clearly-defined goals that you can structure your campaigns around.
These goals should be specific and measurable. Measuring success is difficult — if not impossible — with vague goals, so have metrics in mind when you create them.
Your goals should all be based on metrics you can easily track. Then, based on the results, you can measure your success and adjust accordingly. A set plan will help you make the most of your SMO strategy.
2. Build out your social media profiles
One of the biggest mistakes that companies make is not making the most of the available space on their social profiles. Many companies rush through this process to get their pages launched and leave certain forms blank.
And while it takes time to fill out every possible piece of information, doing so is worth your time. If users find your business on social media for the first time and seek out important information, it should all be available on that platform.
Your social profiles on each platform are the foundation of your SMO strategy. You need to have strong profiles in order to see results.
Start by adding all of the necessary photos, like profile photos and possibly a cover photo, depending on the platform. These are the first things people see when they come on to your page and they should quickly grab visitors' attention.
Your profile photo should be your logo. This will help people associate your pages with your business and is an easy to build your brand recognition with your followers.
The second step is to completely fill out your profile information. On Facebook, you can post details like your address, hours, contact information, and services. On Twitter or Instagram, on the other hand, you have a more limited amount of space. Include as much information as you can on each platform.
The more information you include on your profiles, the more helpful they'll be to your followers. This is a great way to improve your SMO strategy.
3. Conduct keyword research
If you already use SEO for your business, you're likely familiar with the concept of keyword research. You have to know what keywords your target audience searches in order to decide which ones you should include on your site. SMO follows a similar process.
When you are conducting keyword research for SMO, you want to focus on phrases and topics that your target audience likes. You'll want to research any topics of interest that grab their attention and get them interested.
Keyword research is a little different for SMO. You need to focus on keywords that are trending on social media and not necessarily topics people are searching on the web.
One way to figure out popular keywords on social media is through Twitter's keyword report. This feature enables you to track keywords that you think your audience would use. You can add them to this report and track the volume of the keyword over time.
This gives you a good idea of which keywords have a high volume of interest. You can use these keywords on your social media pages and create content that includes them.
Your research can also include hashtags. Hashtags are a popular way to organize and search for information on platforms like Instagram, and being aware of the ones your target audience uses can help you effectively incorporate them into your strategy. Then, when users search those hashtags, they'll be able to find your content.
When you know what interests your audience, you can tailor your content around those interests. You'll want to make sure that everything is relevant to your brand, but you can take some of these trending topics and put your own spin on them. This is a great way to draw people to your accounts.
4. Post original content
After you've done keyword research to determine what kinds of content your audience searches on social media, you'll need to create content around them.
There are two main types of content you can post on your social profiles: Original content, and links to content on other sites.
Original content is a great way to get people interested in your business. You can drive users to other parts of your online presence, like your website or blog. This is a great opportunity to drive traffic to places where they're more likely to convert.
Another type of content you can share on your profiles is content from other sites. If you find articles that are relevant to your target audience, you can share them on your profiles and encourage your followers to leave comments with their thoughts. This is a great way to get your followers to interact with your brand.
When you post content from other sites, it is important that you select content that has value to your audience. Everything you share should serve a purpose and interest people in your target audience.
As you are creating and sharing content, there are a few things you'll want to keep in mind. One important habit to get into is including pictures in your content. You'll keep your audience's interest by having visual elements in your content and the content you share from other sites.
When you create content, you should also try out different headlines and accompanying text. The text you include will have a major impact on clickthrough rates, so it's good practice to come up with a few different headlines and test them out to see which ones garner the most responses.
Once you write a post and are ready to share, you may also want to consider including hashtags, depending on the platform. This will help you track interest in the topic and see if anyone is talking about your content.
Content can have a powerful impact on your SMO strategy. By creating and sharing content, you can bring more people to your social profiles and earn new followers.
5. Schedule your posts
There are many tools you can use to schedule posts in advance on social media, and you should take advantage of them. This will prevent you from having to log into your accounts multiple times per day or remember to publish new content.
As you schedule your content, you can also make sure that you're publishing it when your target audience is active on each platform.
The time frame when you post will depend on the social site. People are active on certain social sites at different times of the day, and this also varies by demographic. You'll need to figure out when your target audience uses each platform the most.
You'll also want to control the number of posts you put on each platform. Each one has its own standards for normal publishing schedules, but the important thing is that you don't overwhelm your followers with posts.
On Facebook, for example, you won't need to post as much. Excessive Facebook posts are often annoying to followers and could lead them to unfollow your page. On a social site like Twitter, however, you could post five times a day because of the structure of the news feed.
6. Include social buttons on your website
Adding buttons that link to your social profiles to your website is an easy way to encourage your site visitors to connect with you on different platforms. You can place them in the header or footer of your pages, and so that users can see them regardless of the page they're visiting.
You can also add social sharing buttons at the end of your blog posts and articles. These buttons enable readers to easily share your content on their own social accounts — and the easier it is to share your content, the more likely they'll be to do so.
7. Monitor your social media analytics
You need to monitor the performance of your posts on your social pages in order to see which methods are most effective for your business. This will give you an idea of which types of posts are successful and which ones don't garner as much interest.
There are several metrics you can monitor, including impressions, clicks, and engagements. If a post receives a lot of engagement, this is a clear indicator that it is interesting to your target market. You can use this to figure out which types of posts are the most effective for your strategy.
We foster and form long-term partnerships so that your business has long-term results.
Over 90% of WebFX clients continue partnering with us into year 2 of their campaign.
Hear from Our Happy Customers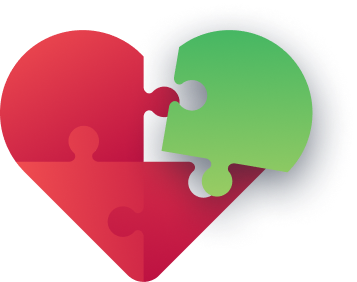 WebFX knows social media optimization
Social media is an integral part of your digital marketing plan. If you're ready to start making the most of your presence on popular platforms, WebFX can help. We're a social media optimization company with years of experience creating effective social strategies.
Our team of social media experts stays up-to-date on the latest trends, so when you partner with us, you can be sure that your strategy is constantly being updated for the best results.
We know what it takes to drive results with digital marketing. In fact, we've driven over $3 billion in sales and over 7.8 million leads for our clients to date. We'll always put your success first — which is why we have over 1000 client testimonials from a variety of industries. Check them out to see what it's like to work with a top SMO company like WebFX!
ORGANIC OR PAID SOCIAL MEDIA MARKETING? SEE WHAT
THE EXPERTS SAY
Get started today
If you're ready to start earning more customers with your social profiles, contact us online or call us today at 888-601-5359 to speak with a strategist. We look forward to hearing from you!