Altoona Web Design Services from WebFX
When it comes to your website, your goal shouldn't just be to have a professional-looking design — it should reach your target audience and motivate them to buy from you.
Our award-winning web design team knows even the best-looking website is pointless if doesn't generate results for your business. That's why in addition to an innovative web design, we back your site with winning marketing strategies that boost your company's profits. With the combination of web design & SEO, you'll get an attractive, accessible website for your business.
Call 888-601-5359 to speak with a strategist about web design services from WebFX, or keep reading to learn more about the services we offer for Altoona businesses.
Looking for Atlanta web design, Baltimore web design, or Boston web design? Don't worry, we offer our services to cities around the world.
Our Web Design Service Builds Trust with Your Customers
Think about how you do your personal business online. Do you trust websites that are slow to load, hard to navigate, have one 404 error after another, and just generally don't make sense relevant to the business? No, and neither does the majority of the rest of the world. Your web design has to capture your audience and immediately begin to establish trust with them.
Trust is the foundation on which business relationships are built. Your web design should show your customers that you are:
Trustworthy
Professional
Worth investing in
Dedicated to serving their needs, both online and off
An authority in the industry
When you establish trust with your customers, you also establish loyalty. When this happens, you will see first-time conversions increase, as well as see repeat purchases being made. This isn't going to happen with anything less than a stellar web design strategy for Altoona businesses.
WebFX: The Premier Web Design Company for Altoona
Every web design company is going to tell you that they are the company you should contract with — it's just the nature of competitive business. But none of these companies brings to the table all that WebFX does:
An outstanding portfolio that ranges across a spread of industries, styles and niche markets, including local web designs for Altoona & central PA
A rock-solid track record of increasing conversions for our clients
A total dedication to professionalism and accessibility for our clients
The ability to understand the special challenges that come with unique markets and use those challenges to the advantage of your web design
Our web design meets all of this criteria while also offering an inclusive solution toward web design management. In addition to some of the best web design in Altoona, PA, we also offer flexibility to meet your unique design ideas while also maintaining their expertise. We help you establish a relevant brand that builds trust among your customers and encourages conversions. We even offer services to optimize your website through SEO content, innovative coding, and regular updates.
Located near Altoona, WebFX is close enough that we can offer in-person meetings to discuss your website design strategy, marketing plans, or SEO services. Our expert team is always available for phone calls or emails, too. As a leading name in Altoona web design, we're happy to help you with your questions and needs, and we'll do everything we can to make you a happy client.
We foster and form long-term partnerships so that your business has long-term results.
Over 90% of WebFX clients continue partnering with us into year 2 of their campaign.
Hear from Our Happy Customers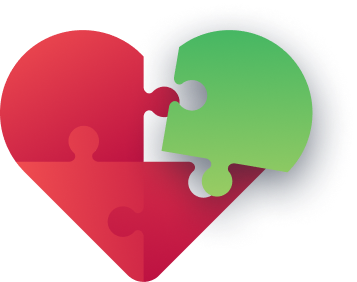 The Best Internet Marketing Services in the Industry
We're proud to offer not just website design, but also SEO services, to Altoona businesses. We want to help local companies get ahead and make money online, no matter how big or small. That's why we offer more than just great site design or redesigns.
As a full-service online marketing firm, WebFX can help you with everything from graphic design to copywriting to search engine optimization. We don't just make great-looking websites—we also invest our time into creating brand awareness. This can incorporate everything from social media to content marketing to custom mobile development and apps. No matter what you need, our expert team can do it for you.
In short, when you choose WebFX as your web design company, you get nothing less than the best expertise in the industry. Anything less than this is simply not worth investing in. So whether you're looking for website design or you're an Altoona company in need of a full-service marketing plan, contact us today. We can't wait to get started!