11 Informative Marketing Analytics Statistics to Know
Every business wants to constantly improve its marketing campaigns. But you can only do that if you analyze your marketing campaigns to uncover ways to improve them. If you're unsure about the value of marketing analytics, just keep reading for some insightful marketing analytics statistics!
Statistics about analytics to improve your marketing functions
When you run a marketing campaign, you don't throw out some ads and wait for them to drive results. On the contrary, you should be constantly assessing your campaigns and gathering insight from the results they drive.
That's the idea behind marketing analytics. Your marketing will encourage certain customer behaviors and provide you with insightful data about your audience, allowing you to further improve your marketing down the road.
But what makes marketing analytics so valuable?
Below, we'll look at some useful statistics about analytics to help you see how it can benefit your marketing. Keep reading to find out more.
Then subscribe to Revenue Weekly — our email newsletter — to get more digital marketing tips from the agency with over 25 years of experience!
11 marketing analytics stats for your business to know
Analytics is all about gaining insight from the data you collect. And we have some data on hand about marketing analytics — data that can help you see the value in analyzing your current marketing campaigns.
Here are 11 marketing analytics facts to know!
Chief marketing officers (CMOs) spend around 6.5% of their marketing budgets on analytics.
This first statistic on our list is a simple one, but it says a lot about how much businesses value marketing analytics. Think about it in direct monetary terms — if a company has a $12,000 marketing budget, this statistic indicates that they're spending $780 on analytics alone.
The fact that marketers devote such a significant amount of money to analytics shows how valuable it is. Those CMOs understand that the best way to improve their marketing is by learning more about it.
What you can learn from this statistic: Analytics is valuable enough to be worth devoting a portion of your budget to it. You'll want to consider devoting some of your marketing budget towards analyzing your campaigns.
28% of marketers say their marketing analytics data helps them to measure the performance of their campaigns more effectively.
A significant number of marketers attest to how useful marketing analytics is for measuring the results their campaigns are driving. In this case, 28% of marketers say that marketing analytics helps power their decision-making.
Just as those marketers can use the knowledge they gain about their campaign performance to start improving those campaigns going forward, so can you do the same for your business.
What you can learn from this statistic: Analytics is a powerful tool for improving marketing campaign decisions. You'll want to evaluate marketing analytics to help you continually make smarter marketing decisions.
38% of businesses say that data analytics is among their top five biggest issues, while 21% say it's the single most effective way to obtain a competitive edge.
We've established that marketers value analytics, but it's bigger than that. A major population of businesses put analytics in their top five issues of marketing importance, and many of those businesses even call it the best way to gain an edge over their competitors.
By tracking your marketing data and using it to further improve your campaigns, you can put yourself a step ahead of the competition.
What you can learn from this statistic: Putting analytics on the front burner is a must. If you want to stay ahead of your competition, you need to continually evaluate your marketing and draw insights to help you outperform your competition.
54% of companies that extensively use marketing analytics end up with higher profits than average.
Marketing analytics can lead to significantly higher profits than you'd earn without it.
Marketing is a primary channel for driving sales, so it makes sense that improving your campaigns would also increase your revenue. Analytics allows you to create a cycle of selling — you make sales, gather data from those sales, improve your marketing, and drive more sales.
What you can learn from this statistic: You'll want to make the investment in marketing analytics because it leads to a higher return on investment (ROI) for your business.
Marketers who use five or more tools in a marketing analytics stack are 39% more likely to see overall marketing campaign improvement.
This statistic shows that marketers benefit from using multiple analytics tools — it took five or more tools for these businesses to see a significant increase in campaign quality.
That indicates that having multiple tools allows you to collect more data, leading you to draw more informed conclusions from that data and make better marketing decisions. The more data you have available, the more effective your analytics will be.
What you can learn from this statistic: Your analytics will be more effective when it has more data to work with.
100% of U.S. marketers say that customer analytics will play a critical role in the years ahead.
Every single marketer surveyed agreed that customer analytics is critical for businesses.
The key word here is "critical" — meaning that in the years ahead, your business won't want to go without it. Marketing analytics will be crucial for helping you make impactful decisions with your digital marketing.
What you can learn from this statistic: If you haven't invested in marketing analytics, now is the time to do it. Marketers strongly believe that it will impact marketing in the future, so you'll want to start investing the time and money into it.
37.7% of CMOs say they use marketing analytics in their projects before a decision is made.
This statistic shows that a sizeable portion of marketers know that analytics are critical for decision-making— they all avoid making final decisions on their marketing projects until they've analyzed their campaigns.
That's the approach your business should take, too. Your analytics should be one of the most significant factors in every major decision you make for your campaigns. When you make data-driven decisions, you'll see far better results than you would otherwise.
What you can learn from this statistic: Investing in analytics helps you make smarter marketing decisions. You'll want to invest in marketing analytics to ensure you're making impactful marketing choices that boost your revenue.
35% of marketers say they don't have the quantitative tools they need to demonstrate the impact of spending on their company's performance.
Most marketers recognize the value of analytics, but that doesn't mean some of them don't still struggle to get the most from it. Many marketers feel that they can't achieve ideal results without the right tools.
For that reason, you should take the time to find valuable analytics tools you can use in your marketing. Google Analytics, Ahrefs, and more can help you see how your marketing is performing and help you gather insights to improve your marketing.
What you can learn from this statistic: For your analytics to succeed, you must be equipped with the right tools. You'll want to spend time researching to find the right analytics tools to help you understand your data.
59% of businesses say that one of their biggest challenges is managing outdated, irrelevant, and inconsistent analytics data.
Another potential challenge to be aware of is outdated, irrelevant, and inconsistent data. Marketers who rely on out-of-date metrics will naturally have a harder time improving their marketing campaigns, which is why you should aim to avoid that issue.
Constantly reassess the latest data coming in from your campaigns, so you can remain up-to-date on your results. Don't spend months or years basing everything off a single metric — keep updating your decisions based on the newest data analysis.
Additionally, make sure you're analyzing helpful metrics that will provide you with insight into your campaigns. For example, conversion rate is an excellent metric to track, but your Twitter follower count is simply a vanity metric that you should ignore.
What you can learn from this statistic: Investing in tools that help you manage your data is even more critical for helping you sift out old data. You want to evaluate the latest data to ensure that you're making impactful decisions for your business.
56% of business leaders source data from sales and financial transactions, while 51% source from leads and sales contacts in customer databases.
If you're wondering where to obtain your analytics data, this statistic should point you in the right direction. Most businesses look to their sales and lead generation to provide them with data — basically, anything that involves conversions.
Whether users are buying products, signing up for your emails, or interacting with ads, you can observe their behavior to determine how effective your marketing is. From there, you can reoptimize that marketing to better appeal to them.
What you can learn from this statistic: The best place to find data to analyze is from user interaction with your marketing. When you understand how users interact with your business, you can make marketing decisions to encourage more interaction.
Leading marketers are 1.5 times as likely as other marketers to apply their analytics data to their marketing campaigns in nearly real time.
Marketers have different strategies when it comes to analytics. But according to this statistic, the best marketers — those having the most success — are the ones who apply their data to their campaigns in close to real time.
That means these marketers are analyzing their data and applying the insights almost as soon as they uncover them. This ties back to our earlier point about outdated metrics. Rather than waiting a long time to use the metrics you find, you want to apply them right away — otherwise, by the time you use them, they'll already be out-of-date.
What you can learn from this statistic: One of the best steps you can take is to track your data in real time, analyze it, and make evaluations. It allows you to get quick wins that can translate into more leads and revenue for your business.
Good agencies have more than 50 testimonials.
Great agencies have more than 100 testimonials.
WebFX has over 1000+ glowing client testimonials.
See What Makes Us Stand out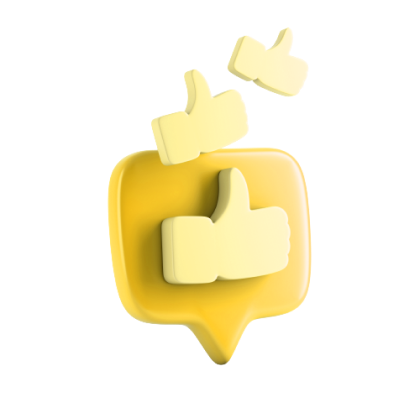 WebFX can help you drive results through your marketing metrics
Ready to use what you've learned from these marketing analytics statistics to propel your marketing campaigns forward? WebFX would love to help you! We've earned over 1020 client testimonials over the years from the businesses we've partnered with, proving that we know how to craft campaigns our clients love.
When you partner with us for our marketing analytics services, your marketing will receive a major boost. Additionally, you'll receive a dedicated account representative to keep you in the loop about everything we do for you.
To get started with us, just call 888-601-5359 or contact us online today!
Earn a 20% greater ROI with WebFX