Manufacturing Marketing ROI: How to Improve Your ROI
Digital marketing is one of the most effective ways to help your manufacturing company grow online. But it isn't enough to just set up marketing strategies and hope they work — you need to strategically optimize your marketing strategy to drive a return on investment (ROI) that helps your business grow.
But how do you know what your ROI is? And what if it's too low — how can you improve it?
We'll provide you with answers to those questions below! Keep reading to find out!
And if you're looking to improve your ROI now, WebFX can help. With over 25 years of experience, we know how to optimize campaigns that drive more leads and revenue, which leads to a better ROI. Contact us online or call us today at 888-256-9448 to speak with a strategist!
See how we can help you GROW YOUR BUSINESS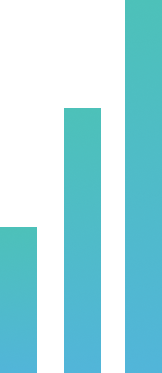 How do you calculate manufacturing marketing ROI?
Before you can improve your manufacturing marketing ROI, you need to know your current ROI for your marketing.
Here's a simple way to calculate your digital marketing ROI for manufacturing:
(Return-Investment)/Investment
For your manufacturing business, though, you may need to use a more in-depth formula to get a more accurate picture of your ROI. To get more precise, you can use this formula:
[(Number of leads x Lead to customer rate x Average sales price) – Marketing costs] / Marketing costs
So, what does this mean? Let's break it down:
Number of leads: This number is how many people turn into leads for your business. A lead can be someone who signs up for your emails, contacts your business (but doesn't convert), or engages with an ad.
Lead to customer rate: Your lead to customer rate is how many people went from being a lead to becoming a client for your company. For example, if you had 40 out of 100 leads become clients, your customer rate is 40% or 0.4.
Average sale price: This number is the average amount you make from getting a new client — it's how much a client spends to hire your manufacturing company. Since projects can vary depending on the level of work, your average will be the best indication of your ROI.
Marketing costs: These are the costs you incur to market your business. It includes anything from strategies you invest in to the wages of people who work on your campaigns.
Even with this formula, it can be tricky to figure out your manufacturing company's true ROI.
With a business-to-consumer (B2C) company, it's easier to measure ROI because you constantly have customers converting. You can tie campaigns back to conversions and figure out what strategies work to get leads to convert.
As a business-to-business (B2B) company, the task is much more challenging. You can go months or even a year marketing to clients before they finally decide to convert, but the "sale" is much larger than a B2C company.
Additionally, since B2B clients take more time to convert, they tend to use multiple channels before deciding. That makes it challenging to tie a conversion back to a specific channel because multiple channels can influence the decision to convert.
As a result, it's hard to know which marketing costs to factor into calculating your ROI.
While the second formula may not give you a 100% accurate look at your ROI, it can help you ballpark your ROI to see if your marketing investment enables you to get enough clients.
How to improve manufacturing marketing ROI
If you calculate the ROI of your manufacturing marketing and aren't happy with the number, there are steps you can take to improve your ROI.
Here are three tips to improve manufacturing marketing ROI:
1. Establish key performance indicators (KPIs)
If you want to improve manufacturing marketing ROI, start by establishing key performance indicators (KPIs). Many businesses make the mistake of launching marketing campaigns without any actual markers of how to monitor their success.
When you don't have KPIs, it's hard to know if your marketing campaigns are working and driving the ROI you desire. Not to mention, if you choose the wrong KPIs, like vanity metrics, you may think your campaigns are driving a good ROI when they aren't.
To help you improve your digital marketing ROI for manufacturing, start by establishing KPIs that matter most to your business. Here are some KPIs you can track with your campaigns:
Time spent on website
Total revenue
Media mentions
These metrics can help you get a better picture of your ROI, so you can make actionable decisions to improve your ROI.
2. Use marketing automation
Another way to improve the ROI of manufacturing marketing is to use marketing automation. While it may feel counterproductive to spend money to improve your ROI, the reduction in marketing costs significantly outweighs the cost of using marketing automation software.
This software enables you to automate tedious tasks to save you time. Instead of wasting time and money on doing these tasks, you can spend your time managing other aspects of your marketing that require more attention.
You can use a marketing automation tool, like MarketingCloudFX, to help your manage time-consuming tasks. From sending welcome emails to collecting lead data, you can automate tasks to help your company save time, which leads to money saved.
By saving money on marketing tasks, you can increase the ROI of your manufacturing marketing strategy.
3. Track your campaigns to see how they're performing
If you want to improve digital marketing ROI for your manufacturing company, start tracking your campaigns. Tracking your marketing campaigns reveals if they're effective at helping you obtain leads for your manufacturing company.
Tools like Google Analytics are great for helping you track campaign performance. Some marketing platforms may have analytics built-in, like Facebook. Your marketing automation software can also help with tasks like lead tracking to see which campaigns drive the most success.
A great tool to use for marketing automation is MarketingCloudFX. Not only does this tool help you track leads and calls for your business, but you can also track your ROI from your marketing campaigns through the platform.
When you track your campaigns, you can see which strategies work for your business and which ones need improvement. It enables you to revamp the strategies that aren't working and improve them, which means you put your marketing dollars towards more effective strategies.
More effective strategies will lead to increased performance and results, which increases manufacturing marketing ROI.
Ready to improve manufacturing marketing ROI?
If you're ready to improve manufacturing marketing ROI for your company, WebFX is ready to help. We have a team of over 300 marketing experts prepared to help you optimize your marketing campaigns to drive better results for your manufacturing business.
Our team is no stranger to driving results — we've driven over $2.4 billion in revenue and over 6.3 million leads for our clients in the past five years alone. You can feel confident we'll craft campaigns that help you grow online.
Ready to increase your manufacturing marketing ROI? Contact us online or call us today at 888-256-9448 to speak with a strategist!