Our InterviewFX series continues! In this exclusive series, we offer you insights and tips from marketers, entrepreneurs, authors, and other notable industry experts. Today, we're extremely excited to bring you an interview with Jon Gordon, one of our absolute favorite authors here at WebFX.
We don't just read Jon's books — we live them. His Wall Street Journal Bestseller The Energy Bus has become not only a must-read for our team members, but it's also inspiration for how we work every day. We even have posters on the wall and flyers on our desks to remind us of Jon's "10 Rules for the Ride of Your Life."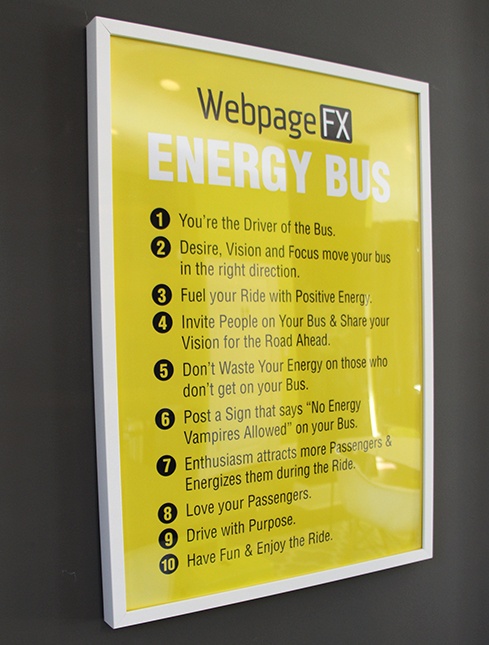 The rules of The Energy Bus offer great advice, including getting rid of "Energy Vampires," or people who suck the energy out of the room with complaining and negativity. Jon recently had a chance to talk with us about his No Complaining Rule, Energy Vampires, and the importance of getting everyone onto The Energy Bus.
Keep reading to check out what Jon has to say!