Are you a marketing professional looking to advance your career to become a marketing manager? Or are you thinking about shifting to a marketing manager role from, say sales?
Whether you're preparing to step up or change careers, you need to develop marketing manager skills and competencies to succeed in the role. It might get overwhelming at first because you'll need to master both hard and soft skills. The good news is you can learn them!
This blog post will guide you through the various hard and soft skills marketing managers need to succeed:
If you're looking to advance your career, stay updated with the latest in the industry by subscribing to our Marketing Manager Insider newsletter.
Don't miss our Marketing Manager Insider emails!
Join 200,000 smart marketers and get the month's hottest marketing news and insights delivered straight to your inbox!
Enter your email below:
Inline Subscription Form – CTA 72
"*" indicates required fields
(Don't worry, we'll never share your information!)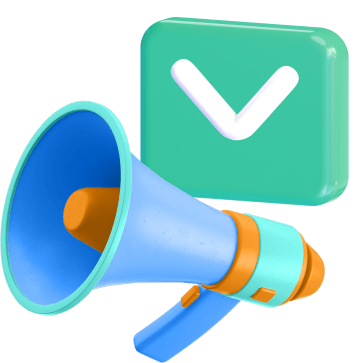 7 marketing manager hard skills
Marketing managers need to develop many hard skills because their responsibilities vary, depending on the size of a company. You could manage a large team or be a one-person team doing everything from market research to search engine marketing (SEM).
Whether you're tasked to manage a large team or to oversee everything, these marketing manager hard skills will come in handy for your role:
Let's discuss each skill:
1. Market research basics
One of the important skills a marketing manager needs is market research. Marketing managers should understand buyers' needs and pain points. In addition, you should be able to determine your product or service's target market among the many potential customers.
Qualitative and quantitative research can help you collect and analyze different data using various methodologies. They seek to answer different questions, so you'll understand your customers better.
2. User experience design basics
A brand's website is a customer touchpoint that marketing managers should maximize, so it makes sense for you to learn the basics of user experience (UX) design.
A positive experience on a brand website can engage users, let them navigate through your pages to learn more about your brand, and convince them to purchase.
As a marketing manager, you need to know what makes great and compelling UX design, so users will stay on your site instead of bouncing off to your competitors' sites.
3. SEM skills
Aside from knowing what makes a website engaging, you should also have some SEM skills, so more Internet users can easily find your brand's website. SEM is a dynamic world, so you must catch up with the latest algorithm changes and best practices.
Pro tip: Sign up for our Revenue Weekly newsletter, so you stay on top of the most recent SEM updates.
4. Content marketing
Consistent hard sells can turn off your prospects. That's why content marketing skills are helpful for marketing managers.
High-quality and useful content can help you build trust with your audience, nurture relationships, generate leads, and eventually win new and loyal customers!
5. Social media marketing
Another great way to engage with prospects and customers is through social media marketing, making it one of the technical skills needed for marketing.
Social media marketing goes beyond creating posts, running ads, and going viral. Learning this skill involves understanding the different social media platforms, social listening, growing your brand's reputation, lead generation, and more.
6. Basic coding
WebFX's Director of IM Development & Account Strategy, Kristen Kilcoyne, believes basic HTML and coding are important marketing manager skills and competencies. Why? "You'll feel comfortable recommending changes to a website and implementing these updates," she says.
In addition, coding helps you think logically and harnesses your problem-solving skills. When your marketing campaigns leave you feeling stumped for new ideas, your logical thinking can kick in!
7. Analytics and interpreting data
We've saved one of the most valuable marketing manager skills for last. Analytics lets you measure the effects of the changes you made to your marketing strategy, so it helps marketing managers make informed decisions.
WebFX's VP of Business Development Trevin Shirey believes interpreting data and measuring marketing campaigns' performance is the most important hard skill that marketing managers should master.
"You need to be able to put context to the numbers and know why certain things are trending up and down," Trevin explains. "The ability to understand the performance of your campaigns with hard data is a valuable marketing manager hard skill."
Kristen believes that Google Analytics proficiency is a valuable hard skill. "By having a strong understanding of Google Analytics, you know how to measure the success of the campaigns that you're running," she explains.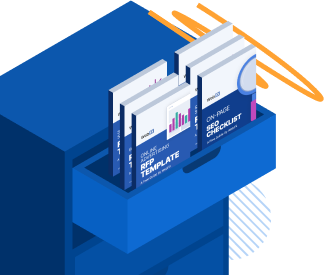 4 marketing manager soft skills
Now that we're done discussing technical skills needed for marketing, let's go through the soft skills marketing managers need:
Now, let's go through each one:
8. Leadership skills
Leadership skills are helpful whether a marketing manager works with a small or big team. Marketing managers in big companies need to lead a team toward success by motivating and mentoring team members.
Leaner marketing teams also require managers to exhibit leadership skills like setting goals and delegating tasks to freelancers or agencies.
9. Communication skills
Because marketing managers communicate with many people, communication skills are essential. Trevin and Kristen consider communication skills one of the most vital soft skills for marketing managers.
"Being able to communicate clearly with coworkers, executives, and customers is vital to success," Trevin explains.
Kristen believes communication skills are important to share the value of the marketing team's work. "It's important for a marketing manager to not only understand what the data means when you're pulling reports. You should explain what the data means to higher-ups who do not have as much extensive analytics knowledge as you do," she says.
"Connecting company goals and results from the bottom line of the business — what analytics shows you — is key," Kristen adds.
Effective communication skills also help marketing managers collaborate with their team or agencies they work with, develop rapport with customers, and listen to their customers' feedback and criticisms.
10. Organizational skills
Marketing managers have broad responsibilities, so you must stay on top of the ongoing projects. Organizational skills will help you plan achievable deadlines and keep track of important milestones.
11. Eagerness to learn
Another important skill for Trevin, eagerness to learn is a vital soft skill for marketing managers. "Marketing changes all the time, and you need to be able to reinvent yourself and your campaigns often," he points out.
At WebFX, our team is encouraged to learn new skills and empowered to grow. If this sounds like a good cultural fit for you, check out our Careers Page. Our team has read more than 9,000+ books as they sharpen their skills while working!
How is your website's SEO?
Use our free tool to get your score calculated in under 60 seconds.
Get posts by email
Join 200,000 marketing managers and subscribe to Revenue Weekly!
"*" indicates required fields
WebFX Careers
Join our mission to provide industry-leading digital marketing services to businesses around the globe - all while building your personal knowledge and growing as an individual.