How will people find your accounting firm online? With pay-per-click (PPC) ads and our Premier Google Partner agency, your accounting firm can claim a top spot in Google search results and turn ad clicks into new clients.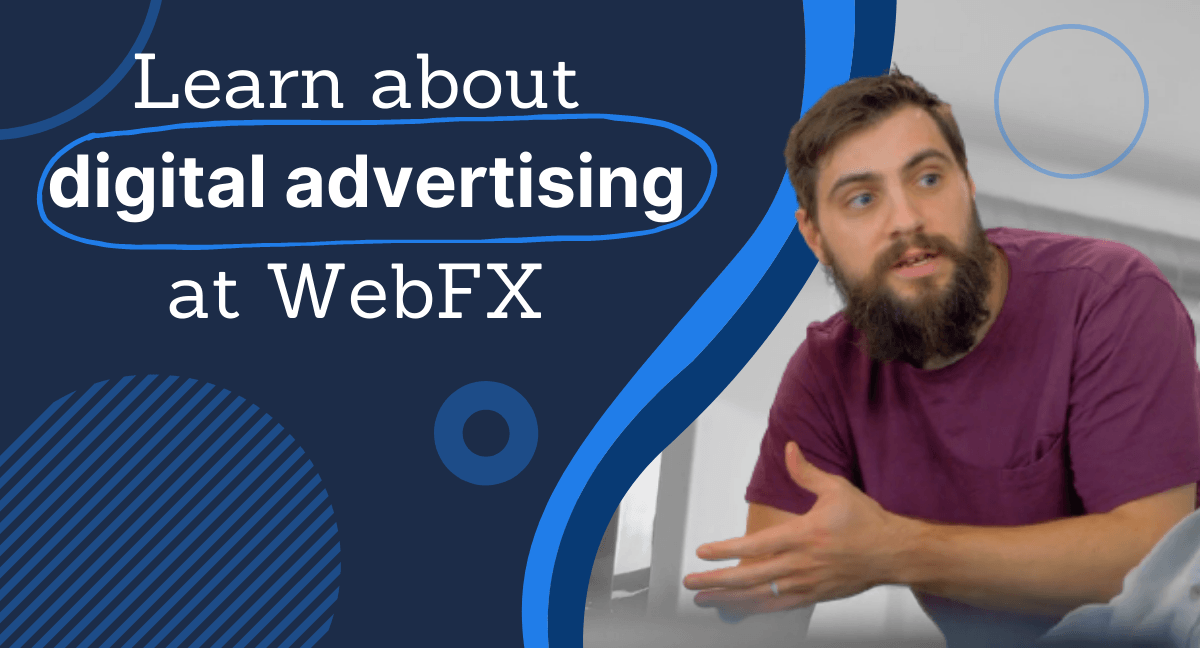 Traffic attracted through PPC advertising yields 50% more conversions than organic advertising.
Are you leveraging PPC in your marketing efforts? Let's get started.
View the Guide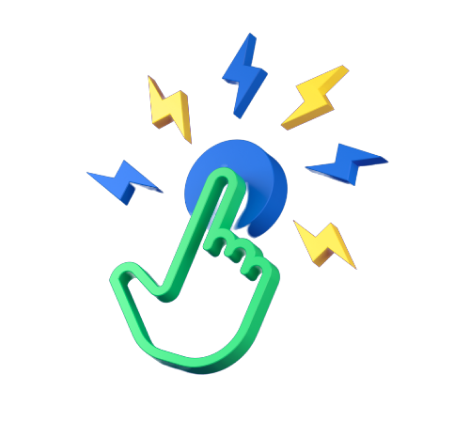 Get an all-in-one solution to PPC for accountants
When your firm chooses WebFX for accountant PPC, you receive a turnkey PPC solution that includes:
Dedicated account manager
Custom PPC strategy for Google Ads and Microsoft Advertising
Proactive bid management
Regular reporting
Call, lead, and revenue tracking
Ad copy testing
And more
You can see everything our PPC services include (and how much they cost) by viewing our PPC plans!
Hear What It's Like to Work With WebFX!

"WebFX has made SEO, website improvements, and just the overall process of improving the quality of the leads we have look and feel easy! With the amount of time I used to spend on this I could not imagine taking it back and getting even close to the amount of leads that they've gotten us!"
Public Accountant
Partner with a Premier Google Partner for accounting PPC
As a Premier Google Partner, WebFX provides your firm with a trusted partner for accounting PPC.
Why else do companies choose us when it comes to PPC for accountants, though?
A few reasons, including:
We have managed more than 650 PPC campaigns
We customize your accounting firm's PPC campaign to your unique goals
We offer access to PPC specialists, landing page designers, and advertising copywriters
We provide regular reporting that includes call, lead, and revenue tracking
We maintain a 91% client retention rate
We have generated more than 7.8 million leads in the past five years for our clients
We include supporting PPC services, like social media advertising services
You can learn more about why businesses make us their PPC agency by reading our client testimonials!
How will your PPC management services for accounting help my firm?
As your PPC firm, you can trust our award-winning team to help your business improve its:
Click-through rate (CTR)
Conversion rates
Landing pages
Ad targeting
Ad campaign structure
Cost-per click (CPC)
Lead quality
And more
Of course, our team's focus will depend on your goals. PPC management for accountants can target various areas, from generating leads to building brand awareness. Your WebFX account manager will collaborate with you to build a strategy and campaign that accomplishes your unique goals.
Questioning the quality of your SMB's PPC performance?
Get your FREE PPC audit from WebFX today!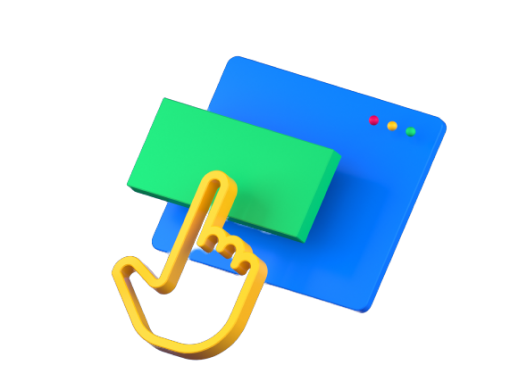 3+ reasons to use PPC for accountants
PPC for accountants is a powerful strategy, especially when you have the help of a specialized PPC firm like WebFX, because:
You control the cost. You never pay more than you specify.
You only pay for clicks. You'll never pay unless someone goes to your site.
You see results quickly. Your campaign launches the moment you authorize it.
You receive useful data. You'll see what keywords people use to find your website most often.
There are more reasons why PPC is great for accountants, but these four are the biggest. If you're not using PPC, you're lagging behind.
FAQs about PPC for accounting firms
Browse our FAQ to learn more about PPC for accounting firms.
What is PPC for accounting firms?
PPC for accounting firms is a digital advertising strategy that uses text, display, or video ads to promote an accounting firm in search results or on websites. Firms pay for these ads when someone clicks on the ad.
How does PPC for accountants work?
PPC is based on an auction system. You place a bid, the auction runs, and then depending on how much you're willing to pay, your ad shows up somewhere in search engine results pages (SERPs). If you bid a lot, you show up right away. If you bid low, you show up at the bottom, if at all.
The goal is to get people to click your ad and go to your website. When they do that, you pay your bid amount to the PPC provider (like Google), which is usually a couple cents. In return, you have a new prospect on your site that you can convert into a paying customer.
If nobody clicks on your ad, you don't pay anything. That means you only pay to get traffic to your site.
Why is PPC for accountants worthwhile?
Aside from its affordability, PPC is also incredibly accurate. You only show your ad to people who are searching for keywords that you specify. So if you have an ad for the keyword "accounts in Wyoming," you'll only show up when people search that phrase. As a result, you only appeal to people who already have an interest in becoming customers.
You can also measure how many times people see your ad and how many people click to your website. In general, PPC is based heavily on data, so you can make smart decisions on how to promote your accounting firm. And you can change your ad campaign whenever you want.
This is drastically different from other advertising techniques like television or magazines where you pay a flat rate to show your ad to people who might not even be interested in your business. You also can't modify your campaign after you're locked into contracts, and you have no idea how many customers you're attracting. In comparison, television and magazine advertising are basically hoping for the best.
How can I improve the ROI of PPC for accountants?
When you're running a PPC campaign, there are a couple proven strategies you can use to maximize your returns.
Use the right keywords
You need to include keywords in your PPC campaign to achieve success.
In general, the keywords you use should be:
Relevant to accounting
Specific to your business
In addition, you'll have the choice between picking short, vague keywords and long, specific keywords. Short keywords get a lot of search volume, but they're always more competitive, expensive, and difficult to use well. On the other hand, long keywords only get a handful of searches, but they reflect user interest, customer intent, and affordability.
On the whole, long keywords (also called "long-tail keywords") are much better to use, especially for accounting firms that want a high ROI.
To find the keywords that work best for your firm, you can use Google Ads.
Create targeted landing pages
When you create an ad, you need to have it go to a certain page on your site. It shouldn't be your homepage either — your homepage is too general and doesn't provide information directly to a search engine user.
Instead, create a new page on your site for every ad you create. If you're targeting keywords like "accounting firm Oklahoma," create a page about Oklahoma-specific information on accounting firms. That could include accounting law, standard pricing for the accounting industry, regulations that people should know, and more. The more information you offer, the more you show that you're a trustworthy, experienced resource in the industry.
With these landing pages, you can make sure that search engine users will find exactly what they want when they click your ad. That means you have a higher chance of turning them into paying customers, which will pay for your PPC campaign and much, much more.
Using landing pages to your advantage, you can see some outstanding results from your PPC campaign in no time.
Partner with a team of ecommerce masters!
WebFX campaigns have delivered more than 12,936,451 ecommerce transactions in the last 5 years
Read the Case Studies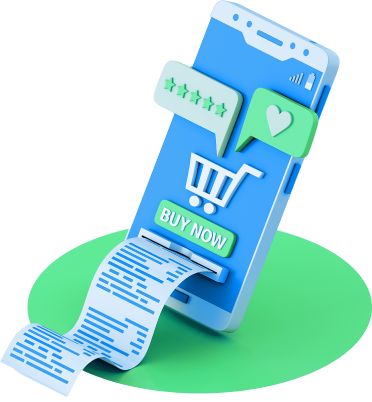 Drive more leads with PPC management for accounting firms
At WebFX, we specialize in PPC campaign management. We know what it takes to get the best results for our clients, and we'll gladly get you the results that you want. Our team of PPC managers includes some of the brightest and most experienced minds in the industry, so you can rest assured that you're in good hands.
Contact us today to plan your accounting firm's new PPC campaign!