Are you looking for solutions to help you monitor current site engagement, get real-time data, and evaluate what changes you might need to make in the future?
Consider taking advantage of Google Analytics reports. These solutions offer a range of valuable data and keen insights into your website's performance. They'll also help you identify growth areas and decide on your next steps.
With the right information, you'll better understand how your site is performing now and how to help it grow in the future.
On this page, we'll dive into the ins and outs of the reports you can take advantage of with Google Analytics. Here's a quick overview of some of the topic we'll cover below:
Keep reading to learn more!
Bonus: Want even more Google Analytics and digital marketing advice? Then sign up for our newsletter, Revenue Weekly! Our subscribers get the latest marketing tips and tricks sent straight to their inbox for free from our award-winning experts!
What are Google Analytics reports?
Google Analytics reports help you visualize a wide range of metrics in one centralized dashboard. From analyzing customer behaviors to content efficiency to social media, this robust tool is a single solution that provides crucial data across your digital marketing platforms.
It helps you stay ahead of the curve and get real-time insights on how you're reaching your target audience online.
Google Analytics can provide you with custom information targeting the specific data you need most with multiple report types. You can create a dashboard and choose the types of reports you want to generate.
You'll get extensive information you can process and evaluate to get actionable insights for your company.
How can Google Analytics reports support your digital marketing strategy?
When you choose Google Analytics to help you expand your marketing efforts, you gain a broad range of advantages:
Better insights on potential customers: Reports can help you learn more about your target audience's demographics, locations, and other interests to help you create more personalized experiences.
Improved site bounce rates: With the in-depth metrics you get on visitor behaviors, you can identify reasons they leave quickly and reduce your webpage's overall bounce rates.
Optimized data visualization: Understand data better with Google Analytics' comprehensive spreadsheets, graphs, and charts. These tools will help you measure your site's performance more efficiently while quickly identifying key trends.
Improving search engine rankings: Your insights from these reports can help you identify growth areas and improve your website's search engine rankings and visibility to audiences.
How to create and manage custom Google Analytics reports
Here's how to create and manage custom Google Analytics reports in five easy steps:
Create a Google Analytics account for your business
Go to your view and open Reports
Click Customization and choose specifications such as title, tabs, report type, and filters
Save your changes
After navigating to the Customization option, you can edit, copy, delete, or share existing reports under the Actions menu
7 key types of Google Analytics reports to help you track your results
There are a wide variety of reports on Google Analytics to help you track your results and analyze essential metrics.
Check out seven key types of Google Analytics reports below:
1. Audiences report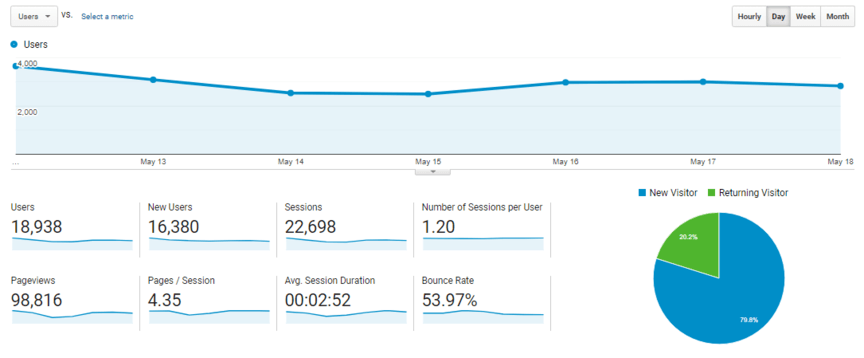 The audience report help you gain valuable insights into your audience's behavior on your website, making it one of the best Google Analytics reports.
You can explore the demographics and interests of your target audience and learn how to better engage with them.
2. Site speed overview report

When you choose this type of report, you'll be able to identify pages on your site that are loading slowly. You can also get insights and suggestions to improve your page loading speed. These insights will help you create a better overall user experience (UX) for site visitors.
3. Bounce rate report

With information from this report selection, you'll be able to see how often visitors quickly bounce and leave your site pages without taking any further actions. You can also get insights into your visitors' exit rates.
4. Keyword analysis report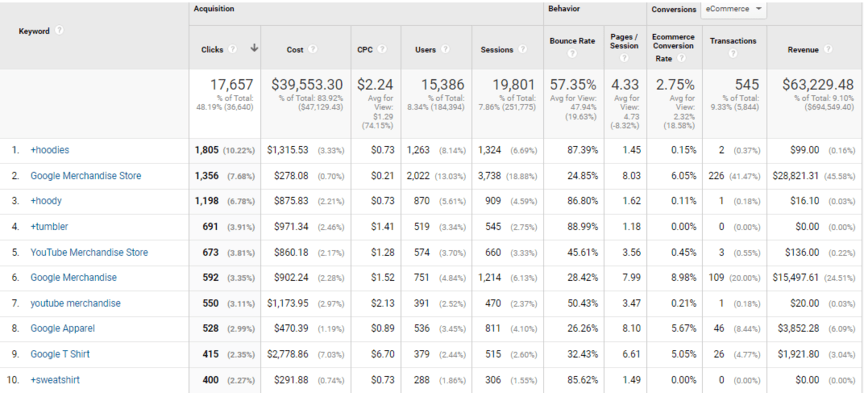 Use this report type to see your current keyword performance with your visitors. You can view how many clicks your pay-per-click (PPC) keywords receive, your cost-per-click (CPC), and more.
Study these insights to help boost your overall search engine optimization (SEO) strategy and identify which keywords and phrases your audience responds to the most.
5. Content efficiency report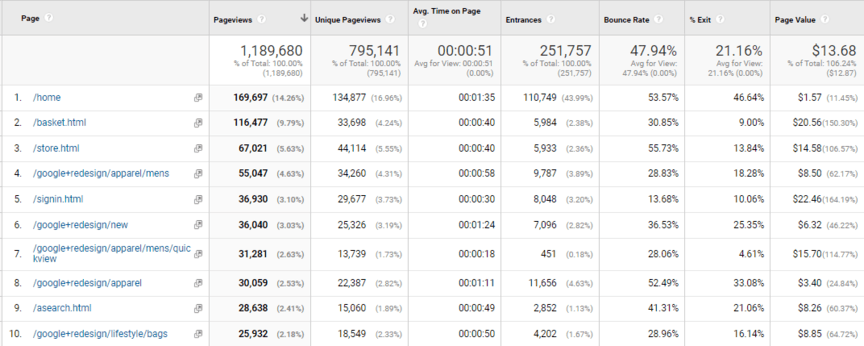 This report option allows you to track combined data, including your page views, entrances, goal completions, and bounce rates of your website pages and content.
It can help you identify the most effective content for engaging your website visitors. Content efficiency reports also help you see which content is best at driving conversions.
6. Cost analysis

If you want to identify how much a campaign or other investment costs, you can leverage Google Analytics tools to help you track expenses. These insights will help you stay on top of your marketing budget and regularly monitor areas that may cost more or less than what you projected.
7. Custom reports

To meet your specific data requirements, you can create custom reports that give you personalized insights into your website's performance.
For example, you might want to make an ecommerce traffic report, a social media report, or an SEO report in a customized format to help you analyze the data.
We foster and form long-term partnerships so that your business has long-term results.
Over 90% of WebFX clients continue partnering with us into year 2 of their campaign.
Hear from Our Happy Customers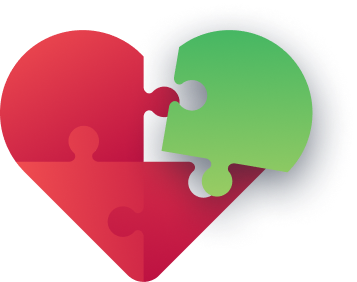 Get critical insights from your Google Analytics reports with WebFX consulting
If you want to get the most from the rich insights Google Analytics offers, you need the right resources and expertise on your side.
At WebFX, we offer Google Analytics consulting services to dig into the data and provide you with critical insights.
We understand that all the information this powerful tool offers can be a lot to sift through, which is why we're here to help.
Our team can complete in-depth evaluations of your analytics reports and provide trusted support for your business. Whatever your goals, we'll work with you to find actionable steps to boost your overall website performance and traffic flow.
Partner with our team of 500 digital marketing specialists to help maximize your digital marketing strategy. Reach out to us to request a proposal or call us at 888-601-5359 today!
How is your website's SEO?
Use our free tool to get your score calculated in under 60 seconds.
WebFX Careers
Join our mission to provide industry-leading digital marketing services to businesses around the globe - all while building your personal knowledge and growing as an individual.