A lot of people view SEO as a process that doesn't have much room for deviation. Write great content, get your on-page SEO in order, send outreach emails, build backlinks, hit the front page, rinse and repeat. However, that's only half of the SEO battle.
It doesn't matter how great your on-page SEO is if you accidentally set your robots.txt to block site-wide crawler access. Don't know what a robots.txt is? This post is for you!
Let's take a look at what technical SEO is and why you need to learn SEO it if you want to effectively optimize your site. This post is meant to highlight situations that require a background in technical SEO, but not to serve as an instructive solution or technical SEO checklist for those situations.
What is technical SEO?

There's often confusion surrounding the classification "technical SEO" because different people have different definitions of what it is, how important it is, and so on.
Just for clarification, when I say "technical SEO" throughout this blog post I'm referring to a general definition: Technical SEO is the skillset that lets you speak the language of Google's web crawlers. It's a third category of SEO, different from both on-page and off-page SEO. Simply put, technical SEO is the practice of optimizing your website from a backend perspective.
Instead of H1s, outreach, and link building, technical SEO deals with things like URL structuring, redirect codes, your robots.txt and .htaccess files, and much more. You don't have to be a computer science major to get technical with SEO, but you do need to be comfortable learning and experimenting with websites at the server level.
Why is technical SEO important?
To be blunt, you're not being the best SEO you can be if you're lacking technical SEO know-how.
It's more than just that, though. Internet marketing is quirky, and every day we come across new problems that need solving. These issues are often obscure, one-off circumstances unique to your website and its configuration.
If you don't know how to poke around with a critical mindset and narrow down exactly what's causing the problem at hand, you'll find yourself at a stand-still until someone else fixes it for you. To really illustrate the importance of technical SEO knowledge, here are a few common occurrences that cannot be properly addressed without an understanding of technical SEO:
Website speed optimization
Users demand snappy, fast-loading websites. Studies show that 47% of users expect web pages to load in 2 seconds or less, and 40% of users will hit the back button if a website takes more than 3 seconds to load.
If that's not enough to convince you, Google itself has confirmed that page speed is a ranking signal in its algorithm (although that's up for debate within the SEO community). So, where does technical know-how come in? Head over to Google's new site testing tool, and plug your website in: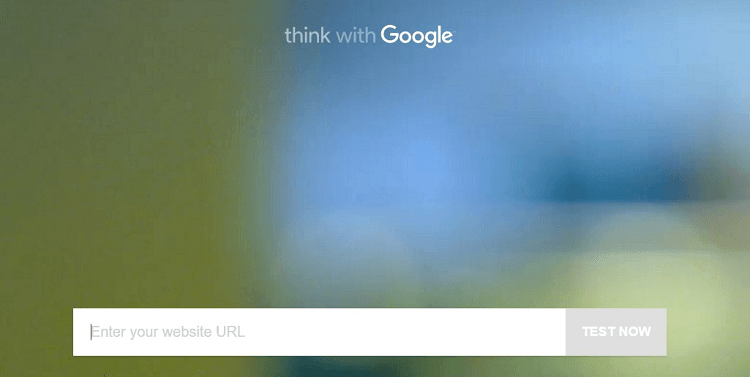 When the test is done, you're given three scores: mobile friendliness, mobile speed, and desktop speed: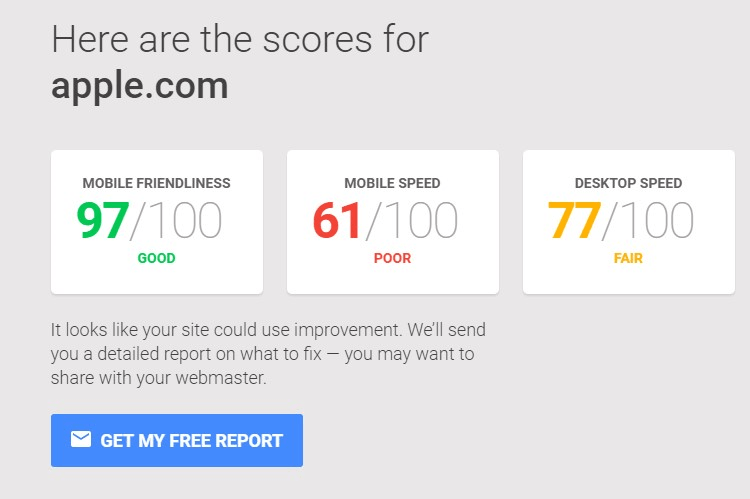 Scroll to the mobile speed results, and take a look at the report: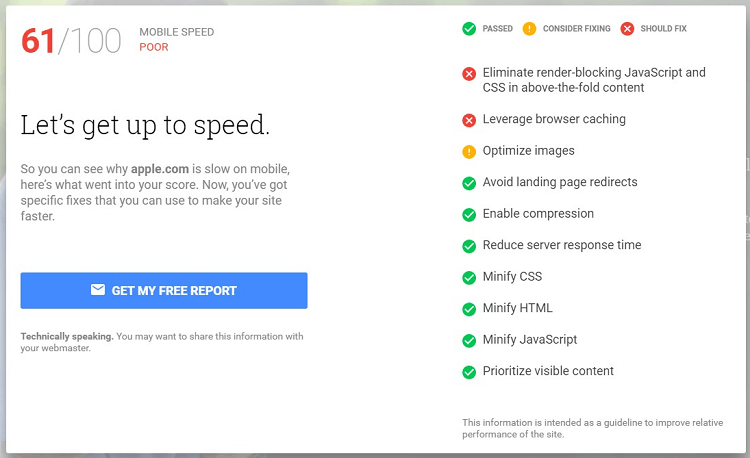 Do you know what render-blocking Javascript is?
What about browser caching, minifying HTML and CSS, or anything else on that list? If not, you wouldn't be able to improve your site's load speed without help. Google is handing you an actionable list of immediate fixes that will improve your website's load time, user experience, and rankings.
All you need to implement these extremely useful suggestions is a cursory knowledge of your website's backend.
Duplicate content
At best, duplicate content results in Google simply indexing multiple variations of the same page. At worst, it can result in a penalty or even temporary de-indexing for parts of your website.
Either way, you need to know how to deal with the issue of duplicate content, and all potential solutions fall within the realm of technical SEO. You can approach duplicate content by: Using the rel="canonical" tag on appropriate pages

Using 301 redirects so that all versions of the same content point to a single location, via editing your .htaccess file

Setting a preferred domain in Google's Search Console so that only one version of your website is indexed None of those three options are particularly difficult to implement after a bit of practice, but can have a huge impact on your site's ability to rank well. Brush up on your technical knowledge and you can handle duplicate content with ease, but fail to do so and you will run into more problems with your website down the road.
Robots.txt

The robots.txt text file is used to instruct search engine crawlers. For example, if there are areas of your website that you don't want crawled and index, you can specify that in your robots.txt. You can disallow single pages, entire directories, or even your whole site.
It's very important to understand how your robots.txt works and the syntax behind it, because the worst case scenario is a site-wide block on search engine crawlers. SEO is pointless if Google doesn't even crawl your website in the first place! Robots.txt is also used to specify the location of your sitemap to search engine crawlers.
XML sitemaps
An XML sitemap is a very important tool in your SEO arsenal. Sitemaps serve as blueprints for your website, and ensure that search engine crawlers don't miss anything when crawling it. While Google will usually find content without a sitemap, having one speeds up the process and ensures that Google's index reflects your live site as closely as possible.
You can generate a sitemap through a number of free tools and plugins, but you also need to manually submit the sitemap's URL to Google through your Search Console account.
Looking for an all-in-one SEO audit tool? You've found it.
SEO Checker provides data on key metrics to give you:
Complete SEO score

Content Grade

Site Speed Analysis

and more.
Improve your technical SEO skills
Now that you know how important the more technical SEO skillset is, it's time to start building one for yourself! In my experience, the best teacher of technical SEO is experimentation.
Make a fresh website and just play around with it. Change your robots.txt, try to crawl the site, and see what happens. Practice proper 301 redirect syntax in your .htaccess file.
Read up on how to minimize JS, HTML, and CSS, and keep tweaking and testing until Google's tool gives you a great speed score. Technical SEO can be a bit overwhelming simply because it's not based in any one area. You'll have to learn a little of this and a little of that in order to independently diagnose and fix technical SEO issues.
Another option is returning to the basics. Any worthwhile SEO guide will teach you some of the more technical aspects in passing, even though there may not be a section explicitly titled "technical SEO."
How does your company approach technical SEO?
Does your marketing team handle these technical details? Do you have a separate team to deal with technical SEO?
Let me know in the comments!
WebFX is a full-service marketing agency with 1000+ client reviews and a 4.9-star rating on Clutch! Find out how our expert team and revenue-accelerating tech can drive results for you! Learn more
Try our free SEO Checker
Boost your site's search performance with our free SEO Checker. Analyze your website for optimization tips on titles, headers, content, speed, and more. Get a free report now to enhance rankings on Google, Bing, Yahoo, and beyond!
How Is Your Website's SEO?
Use our free tool to get your score calculated in under 60 seconds.
Try our free SEO Checker
Boost your site's search performance with our free SEO Checker. Analyze your website for optimization tips on titles, headers, content, speed, and more. Get a free report now to enhance rankings on Google, Bing, Yahoo, and beyond!