Social Media

Facebook Brand Collabs Manager: 7 Ways It Amplifies Your Marketing Strategy
Facebook Brand Collabs Manager: 7 Ways It Amplifies Your Marketing Strategy
8 minute read
Sarah Berry is a Google Analytics-certified Web Marketing Consultant at WebFX. She's written over 400 articles on digital marketing, covering topics like SEO, CRO, and Amazon. When she isn't polishing her Time Magazine Person of the Year Award, she's spending time with her flock of ducks.
With more than 2.2 billion active users a month, Facebook is the world's leader in social media. Whether you're marketing to seniors, couples, or singles, it's an ideal platform — and often the foundation for every social media marketing campaign. Facebook continues to enhance its use as a marketing tool with the launch of Facebook Brand Collabs Manager.
This feature lets you partner with new and established influencers on the platform to reach your ideal audience, improve brand awareness, boost audience engagement, and more. Want to learn more about how Brand Collabs Manager can amplify your marketing? Keep reading to find out!
What is Facebook Brand Collabs Manager?
The Facebook Brand Collabs Manager is a tool for brands and content creators.
It helps brands, as well as creators, connect with one another to produce branded content that engages users and drives measurable results.

For the best results, Facebook requires creators to have at least 25,000 followers. Creators must also maintain portfolios through the Brand Collabs Manager.
The portfolios showcase not only their content partnerships but also performance data from those past collaborations.
7 ways Facebook Brand Collabs Manager amplifies your marketing strategy
With Brand Collabs Manager, you amplify your marketing strategy through these seven capabilities:
1. Connect with target audiences

It's a challenge to reach your target audience — especially when so many other companies want their attention. When it comes to influencers, though, audiences will listen to what they're saying because they like and trust that person. In fact, more than 90 percent of users trust a person's recommendation over a brand's suggestion.
That's one reason why influencer marketing has grown in popularity among businesses, as well as marketers. It lets you reach your target audience through a friendly and positive introduction from someone they trust.
2. Get partnership recommendations
Another hurdle businesses encounter with influencer marketing comes from discovering the best influencers for their company and audience. With Brand Collabs Manager, Facebook expedites the research process for you. When your business signs up for Brand Collabs Manager, you'll create a profile with key information about your company.
Facebook uses this information to suggest influencers for your business, and it indicates how much an influencer matches your brand with a percentage rate.
For example, if your company designs athletic wear, Facebook may suggest a health and fitness blogger as a potential influencer. Based on that blogger's profile, Facebook may rate them as a 90 percent match to your business.
Facebook will also reference your past partnerships to create a customized list of influencer recommendations. If a content creator likes your Brand Collabs Manager page, Facebook will also build a list for that, letting you review potential partners fast. Note, an influencer's profile on Brand Collabs Manager is separate from their Facebook page.
3. Partner with established influencers
With Facebook Brand Collabs Manager, you can partner with influencers that boast almost eight million followers. In most cases, however, you'll probably partner with established influencers that have smaller follower bases, which is great for niche markets.

Every influencer profile on the platform displays valuable marketing information, including:
Audience age range
Influencer location and language
Preferred post format or type
Content category
Content interests or themes
Brands can also access valuable data about an influencer's results. If you visit an influencer's profile and click on the "Insights" tab, you can see the analytics from their past collaborations, such as engagements, conversions, and more. That ensures you're partnering with trusted and established influencers.
4. Build trust with tough audiences

More than 80 percent of marketers find that influencer marketing works. One of the reasons is that it lets you reach audiences that may have otherwise ignored or missed your content because it came from a business, rather than an individual. With influencer marketing, you can build relationships with these audience segments.
By partnering with influencers that understand your brand and audience, you can earn the trust of consumers and ease them through your buying funnel. For example, your influencer may start by writing a blog post that they'll share on Facebook. It could detail a new workout routine and include step-by-step images that feature them wearing your athletic wear.
This generates brand exposure, and it can prompt readers to ask questions about what they're wearing. Your influencer can then follow up that post with a video on Facebook that features the same workout routine, plus information about your clothes. That can lead to future content that highlights their experience with your athletic wear, which they may compare to past brands they've worn.
With this approach, you become a name that consumers start to recognize. While they may not purchase your clothing that instant, the next time they search for athletic wear, it's likely they'll visit your website.
5. Access influencer media kits and portfolios
Facebook helps maximize your influencer marketing campaign's success, as well as your satisfaction, by requiring influencers to share their media kit and portfolio. The media kit can highlight an influencer's past content, tone, and style, as well as their approach to sponsored content. Again, that makes sure your business partners with an influencer that'll match your brand and deliver the content that you want.
It's a Brand Collabs Manager feature that protects your company from choosing an influencer that isn't the right fit. As an example, your athletic wear company can partner with one of two influencers — both reach an audience of more than 50,000, offer a similar price, and focus on videos and blog posts. When you browse their past content, though, you discover that one captures your brand's preferred tone better.
That makes it easy for you to decide which influencer to approach about representing your brand.
6. Increase brand awareness and engagement

For many businesses, social media offers excellent results when it comes to improving brand awareness and engagement. It lets you start conversations with your target audience, as well as respond to comments and reviews to maximize shopper satisfaction. While these interactions often occur on your brand's page, you can also build brand awareness and engagement through influencer marketing.
By introducing your business, influencers familiarize their followers — and your target audience — with your company, products, and services. The fact that Brand Collabs Manager matches influencers to your brand improves this marketing goal. It's also a unique advantage when compared to influencer marketing on other social media channels, as it reduces the time it takes for you to find and partner with the appropriate person.
If you're focusing on brand awareness, try to work with an influencer that specializes in video content. Why? Videos are powerful when it comes to brand awareness and association — in fact, brand association increases by more than 135 percent after watching a video.
7. Create compelling content
While content marketing is critical in today's market, it's a challenge for companies with smaller marketing teams. That's why influencer marketing is an excellent option, and Facebook Brand Collabs Manager makes the process even easier. By viewing an influencer's portfolio, your team can see the types of content that person can create before you even reach out.
Maybe, for example, you're looking for an influencer that can make content that's laugh-out-loud funny, or that's detail-orientated without being dry. Either way, you can find this information out early — before you even send them a message. As a result, you can discover and work with influencers that make the content you want.
While you may have to approve their content ideas beforehand, it takes some responsibility of creating content off your team, which lets you focus on other priority tasks.
Got experience with Facebook Brand Collabs Manager?
Are you a content creator or company that's used Brand Collabs Manager on Facebook? What'd you think about it? Let us know by sending us a tweet @webfx!
Or, join our newsletter at the top to stay up-to-date on the latest Facebook updates!
Sarah Berry is a Google Analytics-certified

Web Marketing Consultant at WebFX

. She's written over 400 articles on digital marketing, covering topics like SEO, CRO, and Amazon. When she isn't polishing her Time Magazine Person of the Year Award, she's spending time with her flock of ducks.

WebFX provides digital marketing solutions with expert marketers, designers, and developers to increase visibility, conversions, and revenue.

Learn more
Twitter and Facebook Status Generator
Finding engaging social media content for your business can be difficult. Use our tool to quickly find ideas and post directly to your page.
Give Me an Idea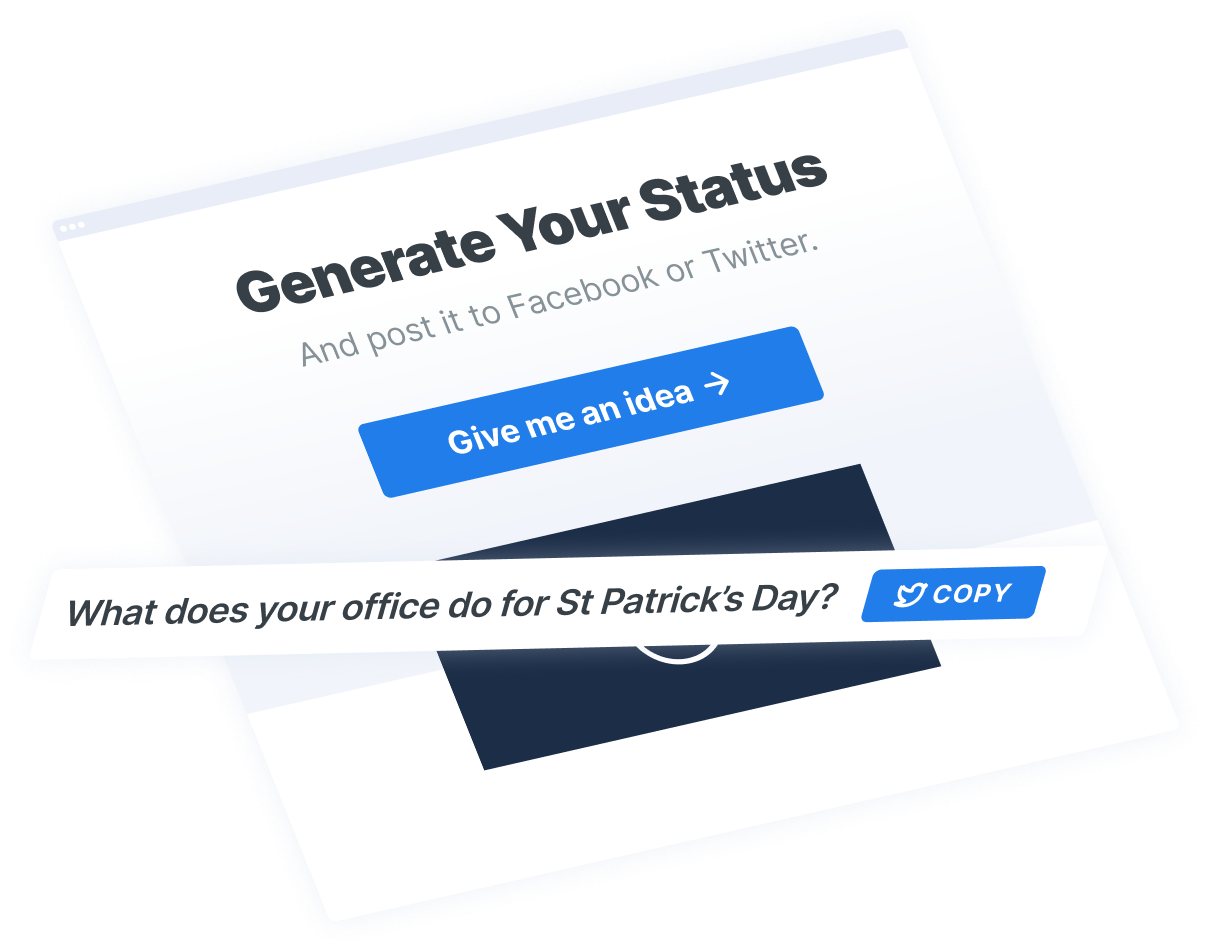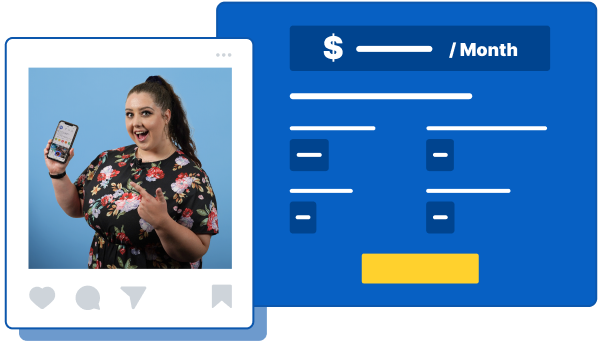 Twitter and Facebook Status Generator
Finding engaging social media content for your business can be difficult. Use our tool to quickly find ideas and post directly to your page.
Give Me an Idea