4 Ways to Find Great Content Marketing Ideas
Considering that 86% of B2B marketers and 77% of B2C marketers use content marketing, it's safe to say that using content to attract customers is now a widely accepted marketing strategy. And with its relatively low cost and high potential ROI, it's easy to see why.
Well-written content can generate leads for your business for years after publication. That said, it's only effective if it's interesting and useful to your potential customers. This means that choosing the right topics is essential.
If you're struggling to figure out what content to create for your blog or website, you're certainly not alone. But with a combination of creativity and research, you'll find great content marketing ideas in no time.
Keep reading to learn more, and give us a call at 888-601-5359!
Want to create a custom content strategy?
1. Listen to your customers
Whether your business operates on a B2B or B2C model, your customers are your most valuable source of ideas for new content. They're clearly part of your target audience, they know what it's like to use your products, and they know what was important in their decision to convert.
If you haven't reached out to your customers for content ideas, you're missing out on a goldmine of great suggestions. And if you're in a customer- or client-facing role, finding them is as simple as asking a few questions.
If you don't typically interact with customers, social media can also be a great tool for finding content ideas. Look on Twitter or Facebook for brand mentions and ask your followers what they'd like to see from your company, whether it's answers to specific questions or resources to guide them through the buying process.
You can also use client surveys to determine what is most important to customers within your industry. If you already send annual or bi-annual surveys, adding a few questions about the factors that played a role in their decision to purchase from you or work with you could be extremely helpful.
As an added bonus, this will also help you identify parts of your business or industry that your current customers would like to learn more about. And if you show a willingness to address their questions and share your knowledge, you can strengthen customer relationships and raise your company's client retention rate.
2. Talk to your customer service team
Reaching out to customers firsthand is a great starting point, but it can be tough to gauge which ideas are the most useful if you don't regularly engage with them. This is where employees in client-facing roles become essential to your content strategy.
If you have customer service or sales teams, take some time to sit down with them and discuss common themes in their conversations with clients. Are there questions that they hear on a regular basis? Are there concerns that many of your clients share? Are there any widespread misconceptions about your industry?
Create an FAQ page to address questions that can be answered in a sentence or two, and use the rest to create individual pages and guides on your website. This will not only improve your content strategy, but also educate your customers and stop your sales team from having to answer the same questions over and over. Basically, it's a win for everyone.
Video: Why Is Content Important to SEO?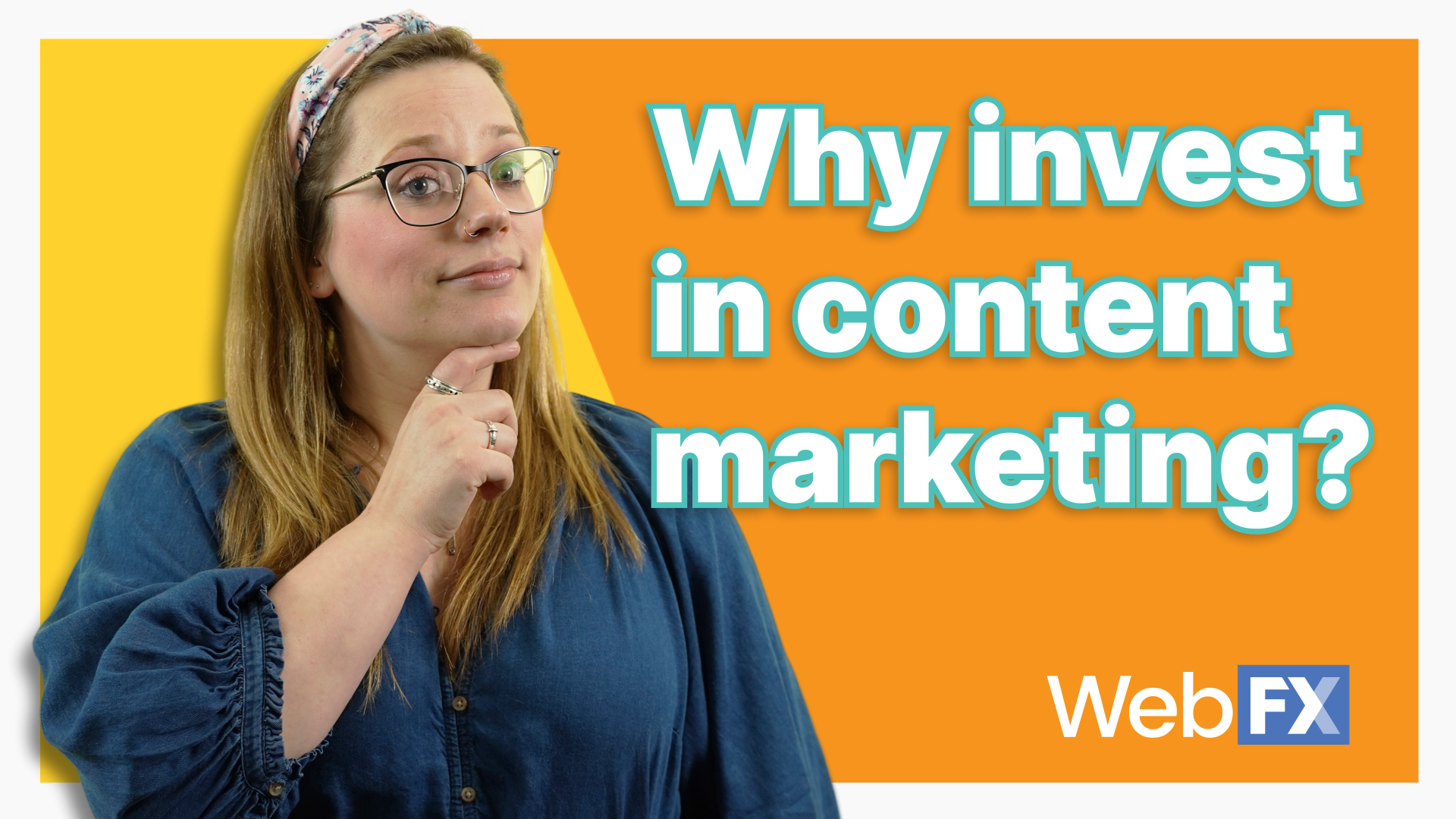 3. Look to your existing content
If you already have a content strategy in place, analyze which pages and posts have been the most effective. Which ones have the longest time on page? The highest traffic? The lowest bounce rate?
Identify successful topics and look for ways to repurpose them. For example, a blog post with a ton of links and social shares might make a great infographic, and an article with a lot of comments might be the perfect material for a full-length guide.
Modifying your content for other formats is not only a fun way to reimagine your ideas, but it will also cut down on the work you have to do since the information is already there. As an added bonus, it can also make your content strategy more cost-effective.
4. Scope out your competitors
As a marketer, it's always a good idea to keep an eye on your company's competitors. It's important to know where you stand, and watching competitors can also give you some good ideas when you identify what are they're doing right.
Use tools like Spyfu and SEMrush to identify their top-performing pages. Look at the keywords they're optimized for, and determine whether they're relevant to your business. If so, consider using them as part of your content strategy.
The key here is that these topics should only be starting points, and not entire ideas. After all, their page already exists—why write another one on the same exact subject? Instead, look for ways you could take a unique angle and add something new to the conversation.
Our digital marketing campaigns impact the metrics that improve your bottom line.
See More Results

WebFX has driven the following results for clients:

$3 billion
In client revenue

7.8 million
Leads for our clients

5.2 million
Client phone calls
Want to improve your content marketing strategy?
If you're looking to improve your company's content marketing strategy, WebFX can help. We know that regularly producing original, interesting blog posts and articles is difficult, which is why we have an entire team dedicated to content marketing.
From idea generation to creation and promotion, our team does it all. And as our extensive portfolio shows, we know how to generate results. Contact us today to speak with a strategist about how a content marketing strategy can help your business grow.