If you're not already using Instagram to advertise your brand, you will be after you read this article. The platform has come a long way from its humble beginnings of strictly allowing users to post photo content on their pages.
Now, the Instagram features available to marketers are endless! Okay, maybe not endless, but there are a lot of tools marketers have at their disposal when they turn to Instagram advertising.
Read on to see some of the major Instagram features for marketing experts that are waiting to be used by you for your next social media ad campaign.
Need assistance with your social media marketing campaign? WebFX can help with that. Call us at 888-601-5359 or get in touch with us online to get started.
74% of people use social media when making a purchasing decision.
Make their decision easy with a stellar social media presence. See how your brand can level up by requesting a no-obligation proposal today.
One of our experts will be in touch within 24 hours!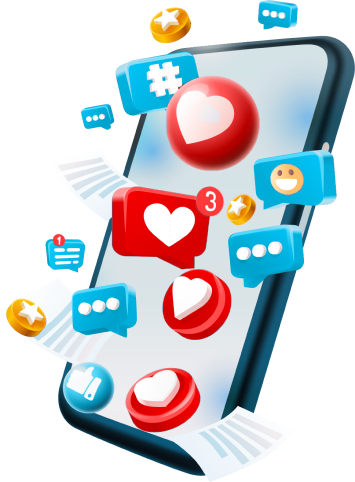 The Instagram app boasts a multitude of features that make the platform a valuable tool for businesses looking to grow their social media presence. Chief among these features are:
Instagram ads
Did you know that 50% of Instagram users are more interested in a brand after seeing an ad for it on the platform?
Instagram ads, in any form, are a huge asset to marketers looking to advertise their brand and shouldn't be overlooked. Instagram advertising has the potential to attract a small fraction of the whopping 2 billion users who are expected to use the platform by 2023.
Instagram ads can present themselves to viewers in a few different forms, giving marketers various advertising options to choose from. Take a look at some of the most common Instagram ad types that you can use to show off your brand.
Image and video ads
Instagram's simple image and video ads appear periodically throughout users' regular feeds. Image ads are great choices for brands that have compelling visual content they want to share, whether it's photography or designs and illustrations. Users can interact with the ad by tapping a call to action (CTA) button visible at the bottom of the ad.
Video ads are similar to image ads but offer a little more flexibility to marketers who want to show off their dynamic brand.
Shopping ads
Did you know that 44% of users turn to Instagram for shopping? That makes the platform a prime target for your marketing efforts.
Instagram shopping ads include links within their ads that let users view products and make purchases without leaving the Instagram app. It's incredibly convenient for users and an effective way to get your products out there in front of an audience who's itching to hit that "Buy Now" button.
Carousel and collection ads
Carousel ads are a series of images users can swipe through. If you're an ecommerce business, carousel ads are perfect for showing off a collection of related products users might want to purchase. Or, you can use carousels to tell a multi-part story about your brand or services.
Collection ads are like a cross between carousel and shopping ads. Rather than just one image, advertisers can include multiple images for products in the ad for users to swipe through.
Collection ads allow users to purchase items directly from the ad itself, making it another great Instagram advertising option for ecommerce brands. When users click on the ad, they'll be directed to an Instagram Instant Experience Storefront page that offers more information about the product and options for purchase.
Instagram Stories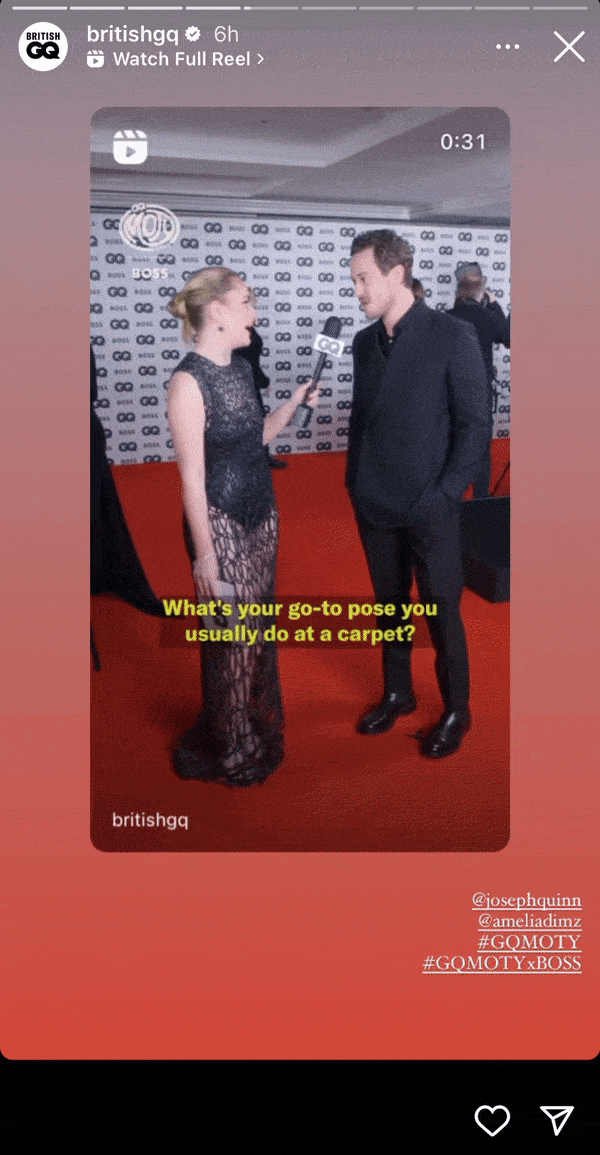 Instagram Stories are a feature in which users can post photos and videos to their page that disappear after 24 hours. It's arguably one of the best Instagram features for marketers because it allows you to frequently post content without flooding your audiences' normal feed.
Stories can be found at the top of your normal Instagram feed. Your followers can like, comment, and reshare your Stories, making them a great tool for marketers looking to increase brand awareness on the platform.
Instagram Story features include tools like:
Camera filters and effects
Interactive stickers and branded filters
Music and sound effects from Instagram's sound library
GIFs
Regular and animated text
Highlights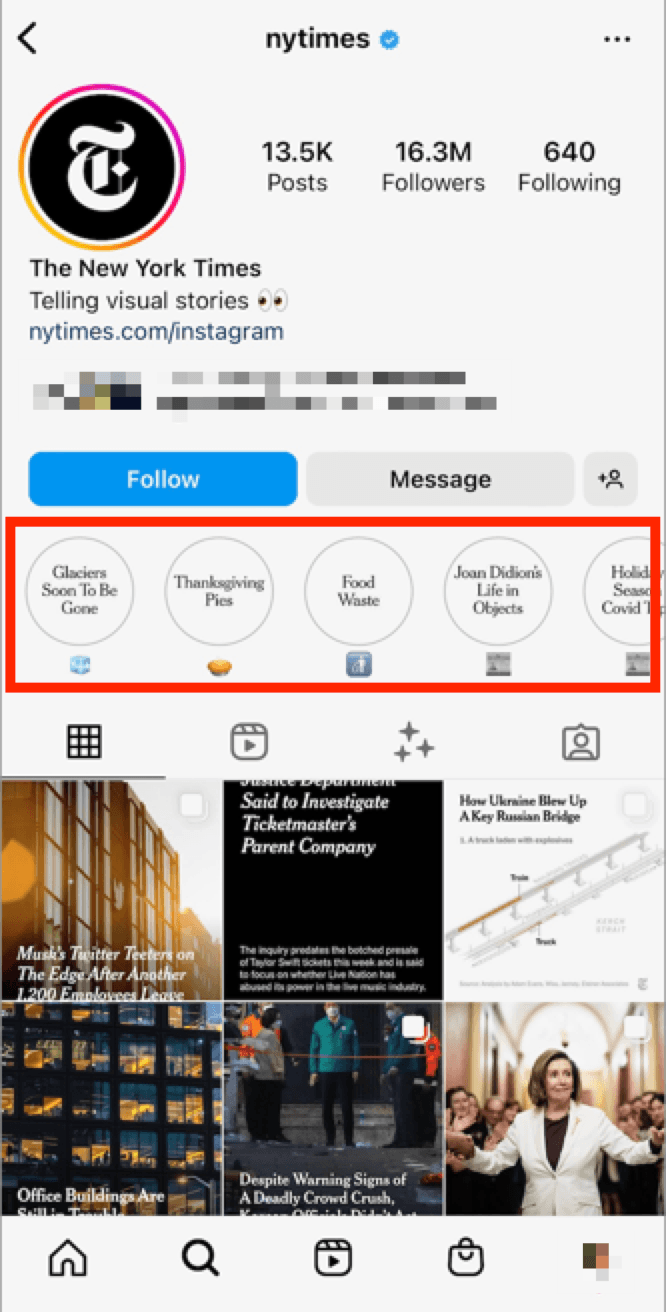 Have a favorite series of Stories you posted but don't want them to disappear after 24 hours? With Highlights, you can keep your favorite Stories available for your audience to view right on your profile page.
You can add up to 100 stories to one Highlight! Add as many Highlights to your page as you want by simply tapping the "+" icon below your profile's bio and get creative with them!
Instagram Reels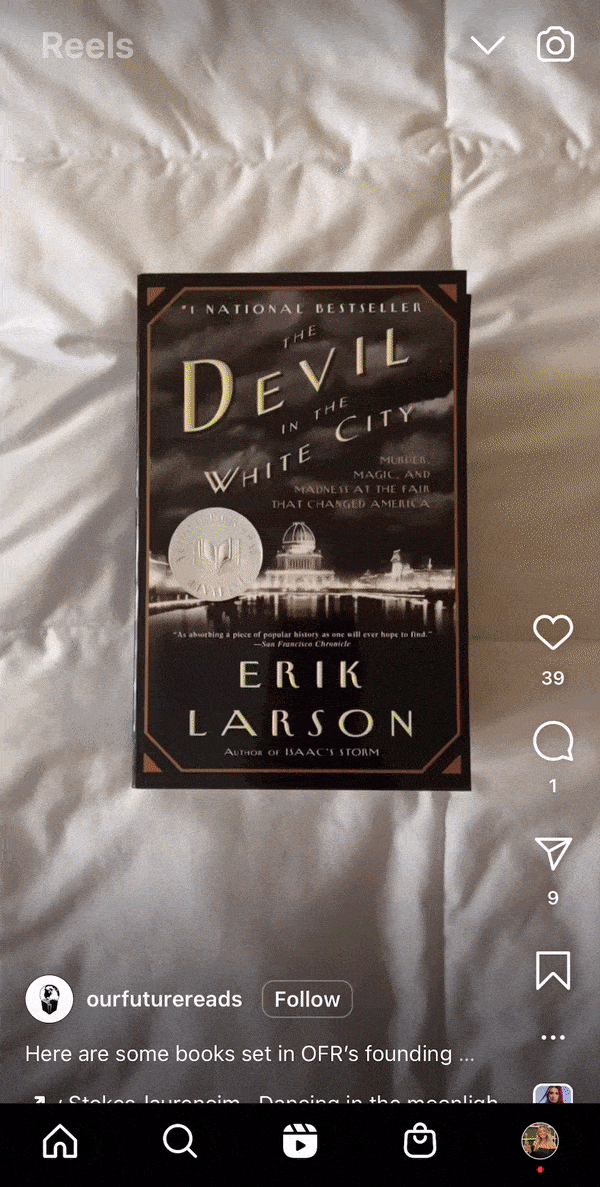 Reels are Instagram's version of TikTok. Filmed vertically like TikTok's videos, Instagram Reels are formatted to offer users endless scrolling and uninterrupted video content.
Reels are found in a separate tab from Instagram's normal content feed and offer video lengths of up to 90 seconds long (unlike TikTok's impressive 10-minute limit).
Reels features
With plenty of customization features available to create a Reel that's unique and entertaining, marketers can use the popular Instagram feature to connect with a larger audience and increase brand awareness.
Instagram Reels features include:
Camera effects
Branded stickers and filters
Voice-to-text/captioning capabilities
Green screen background effects
Music and sound effects from Reels' sound library
Create Instagram Reels ads with Boost feature
Instagram Reels offers advertising opportunities for marketers looking to reach more users through the new Boost feature. To boost a Reel and turn it into an ad, your new or existing Reel must:
Be 60 seconds or less
Not include copyrighted music or sounds
Not include camera filters, stickers, or GIFs from third parties
Be filmed vertically, in full screen (or with an aspect ratio of 9:16)
Not already be shared to Facebook
Instagram Live
Instagram Live is a live-streaming tool brands can use to better connect with their followers in a more personal, interactive way. You can use Instagram Live to host events like Q&As, live demonstrations and tutorials, live look-ins at events, and collaborations with brand partners and influencers.
To build up the hype for your next Instagram Live session and encourage more people to view it, use your Story to post reminders for followers to tune in.
Instagram Collabs
Collabs is an Instagram feature that enables you to collaborate with another user. For marketers, it's the perfect tool to utilize when working with influencers for your influencer marketing campaign or teaming up with other brand partners on Instagram.
With Instagram Collabs, you can co-create a regular post for your normal feed or a Reel with another Instagram user. The Collab post will include your Instagram handle as well as your co-creator's handle, and the post will feature on both of your pages.
Instagram Collabs increase brand visibility and awareness and can even draw new followers to your page (not to mention new leads!).
Not happy with your social media engagement?
We've got just the blog post for you.
Read the Blog Post & Watch the Video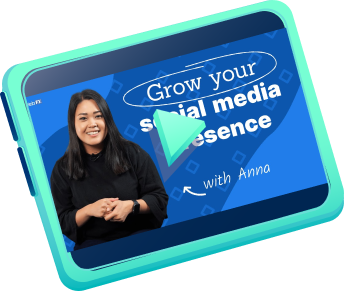 Create a personalized Instagram advertising campaign with WebFX
So, have we convinced you yet?
Instagram offers a ton of benefits for marketers looking to show off their brand to an audience who's ready to buy. Instagram features like Reels, Stories, and the numerous ad opportunities available make it a worthy investment for any marketer.
Invest in WebFX's social media marketing services, and you can begin to reap the benefits of platforms like Instagram and beyond!
Give us a call at 888-601-5359 or contact us online to get started today.
How is your website's SEO?
Use our free tool to get your score calculated in under 60 seconds.
Get posts by email
Join 200,000 marketing managers and subscribe to Revenue Weekly!
"*" indicates required fields
WebFX Careers
Join our mission to provide industry-leading digital marketing services to businesses around the globe - all while building your personal knowledge and growing as an individual.