10 Effective Content Marketing Ideas for Small Businesses
As a small business owner, you may not have a large budget to spend on promoting your products and services. You may wonder if marketing is even worth the expense, especially if you haven't seen much in the way of results from traditional methods in the past. Luckily, there's another, more cost-effective way to generate new leads: content marketing.
Content is designed to achieve a wide number of goals, from improving search engine rankings to generating new leads and increasing revenues. According to one study, 89 percent of respondents saw positive results from content marketing, regardless of their particular goals. It's clear that content marketing works—but only if you know what kind to create.
Good content comes in a variety of formats. Here are a few that work well for small businesses, and can be a good starting point for your own content marketing strategy.
If you'd like to speak directly with a specialist, you can reach us at 888-601-5359.
1. Blogs posts and articles
Written content is the obvious starting point for your strategy. If your topics are relevant and the content is optimized for search engines, new visitors will come to your site. However, blog posts and articles are only effective in attracting readers if they are useful, well-written, and follow SMB blogging best practices.
The Internet is a big place, so the fact that your blog simply exists isn't enough to make it stand out. You should aim to write posts and articles that present new information, help your potential customers in some way, or entertain them—and the best content does all three.
If you're having trouble coming up with topics to write about, try asking your current customers what they'd like to know. For example, if you sell a product with complicated instructions, write a step-by-step guide complete with photos. If you are a clothing retailer, write about current trends in the fashion industry and make suggestions for incorporating new items into your readers' wardrobes. If you are a family restaurant with an interesting backstory, explain it in detail. Coming up with topics can be difficult, but every business out there has something to offer their customers.
2. Photos and videos
Humans are extremely visual creatures. Images attract our attention much more effectively than text, and our brains can process them more quickly. Because of this, your content marketing strategy should include photos, videos, and other visual content.
The easiest way to do this is simply to include photos in your company's blog posts. Of course, they should always be relevant to the subject matter, and authentic photos are preferable to stock photos in almost every scenario.
If you've recently changed your office space or hosted an event at your business, these are prime opportunities for photos. However, on a more day-to-day basis, photos that show your product in use or your employees at work can also be interesting to potential customers.
In addition to photos, videos are also a great way to attract site visitors' attention and keep them on your pages longer. And while creating them used to require expensive equipment, it's now as easy as pressing the record button on your smartphone. Afterward, you can edit it with Windows Movie Maker or iMovie for free.
3. Infographics
Think back to the last time you read a blog post or article with a lot of complex information. It was probably hard to make sense of it all. Infographics, on the other hand, make statistics easier to digest and remember. They're also more colorful and easier to share than text.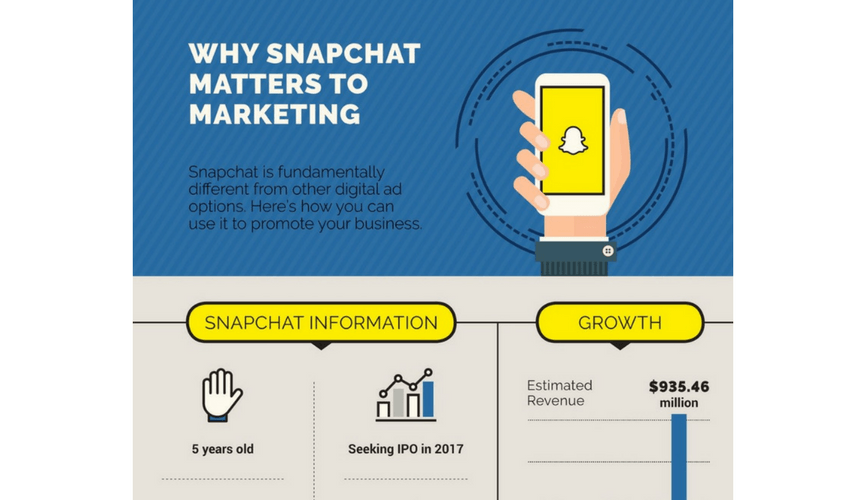 Don't worry if you don't have design skills—hundreds of customizable infographic templates are available online if you want to do it yourself. You could also hire a designer to put it together for you. Whatever the topic, remember to cite references within the infographic and give it a searchable title with relevant keywords.
Most of all, remember to include your business name and website somewhere on the infographic. Internet marketing for small businesses requires branding content, and an infographic provides an easy way to do so.
4. Lists
People have always loved lists, whether it was David Letterman's Top Ten List or the latest list on Buzzfeed. In fact, lists are among the most-shared content on the internet, generating as many as 25,000 shares per month. Create lists that are relevant to your target audience, and they'll help you spread your message.
The great thing about the Internet is its capacity to present lists in a variety of formats, including animated GIFs, slideshows, and text lists. Find the format that works best for you, or create lists in a variety of formats. The topics should tie consumer needs to your business. If you sell tax software, for instance, a list of, "10 Reasons Why Tax Software is Better than a CPA" will generate interest—though maybe not from CPAs.
5. Case studies
If your small business operates on a B2B model, you may have trouble conveying exactly how your products or services work and how they can benefit potential clients. If you experience this issue, case studies are a great option to show the results of your work.
Make a list of your most successful clients and contact them to see if they'd be comfortable as the subject of a case study on your site. In most cases, they'll be more than happy to do so. Then, work with your point of contact to put together an exact narrative of how working with your business benefited them.
Start with the issues the company faced prior to using your product, then discuss how, exactly, your company addressed them. Use exact facts and figures when possible, and provide as much support as you can. This will not only show potential customers what you have to offer, but also give them confidence in your ability to deliver.
6. Interactive content
One way to engage potential customers is to ask them to do something. Content should always contain a call to action, but some content works because the content itself requires action. Create a series of interactive tools on your website to keep people on the site longer and generate more leads for your business.
Many small businesses rely on a contact form on a landing page. These forms are useful, but they don't keep people engaged for very long. By contrast, a tax calculator on a financial site or a project estimate generator on a contractor site motivates visitors to think about what they want and need, what they have to do to get it, and how your business can help them achieve their goals.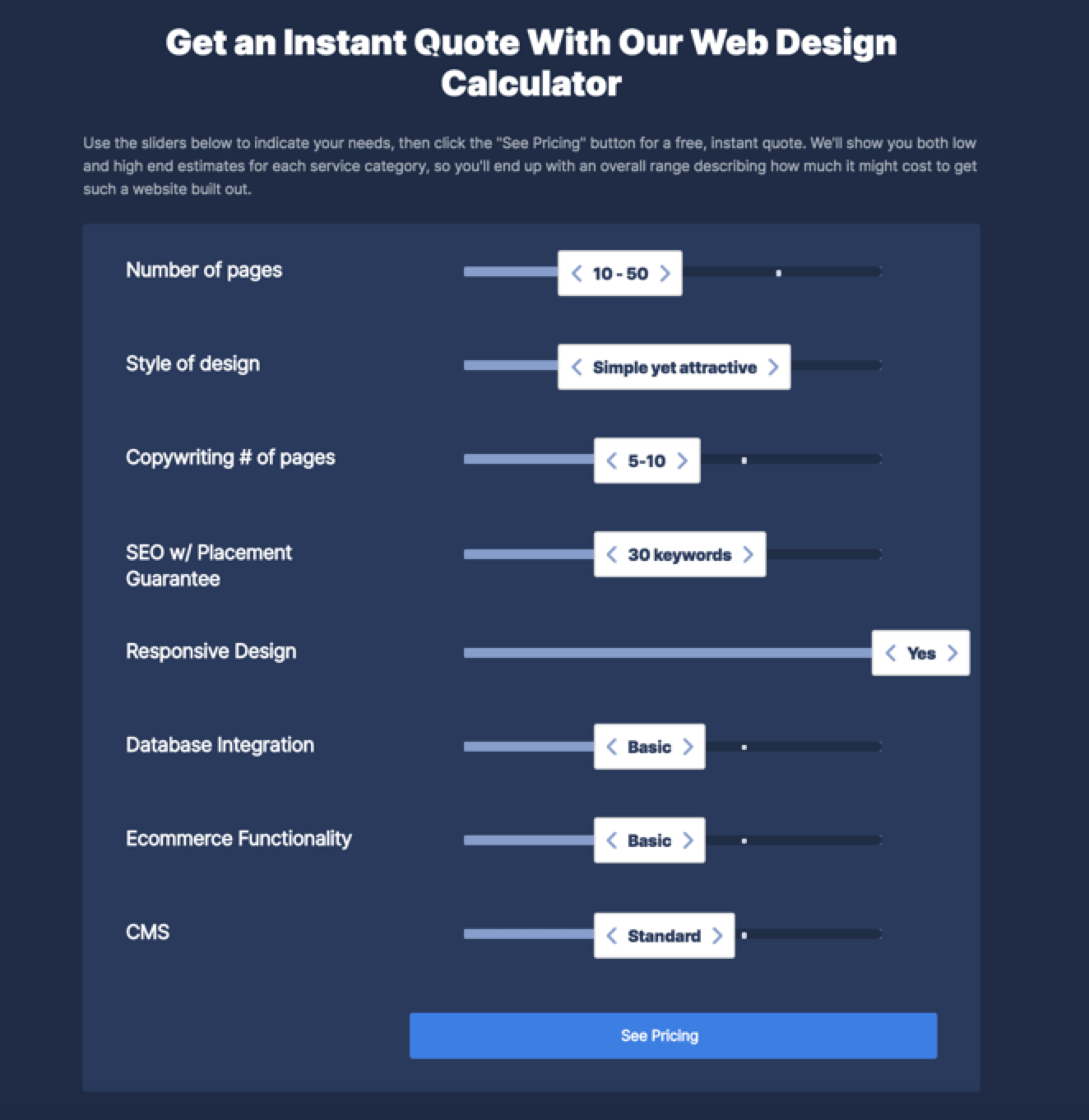 7. Podcasts and videos
Content marketing is most effective when new content appears on a regular basis. However, it should also be available when and where the user wants to access it. This is especially true with the popularity of mobile devices, which allow users to engage with your business wherever they are. However, that requires you to produce content that's as portable as they are. Podcasts and videos fit the bill nicely.
Loyal followers can access these audio files by subscribing to a podcast and receiving new files as soon as they're available. You can also make these files available on on-demand sites like iTunes, where anyone can download them. Videos can be posted in a variety of places like social accounts and YouTube. Both channels are great for generating new leads, presenting your insights, and keeping staying relevant to your customers.
8. Timely news
Although this type of content is time-sensitive and typically can't be planned in advance, creating blog posts that relate to current events is a great way to attract traffic to your site. So if you notice something that relates to your industry on the morning news or trending on Twitter, ask yourself if there's a way you could add to the coverage.
For example, you may remember Amazon's "Prime Day" celebration in July 2015, as well as Walmart's competing sale. Because our blog covers ecommerce, we decided to make an infographic comparing the two companies.
Then, as news sites began writing about the sales, we reached out to them with information about our graphic. A few of them added it to their articles, and some also shared it on social media, both of which resulted in increased traffic to our blog.
9. Content repurposing
Once you start seeing results from your content marketing strategy, you may consider repurposing your more popular posts and articles into other formats. By creating graphics, videos, and other content based on topics that visitors have already liked, you improve your chances of success right from the start.
That being said, "repurposing" often requires you to take a new angle. For example, you could repurpose a blog post about interesting customer data into an infographic, or take a popular how-to guide and recreate it in video form for more detail.
Regardless of how you go about doing it, repurposing your content should ultimately add value for your visitors. Even if that "value" is just that it's easier to understand or more fun to look at, you'll ultimately be improving the overall quality of your content strategy.
10. Gated content
As you write and create blog posts, articles, and graphics for your site, you'll quickly realize that some content takes longer to create than others. Some of your blog posts are probably written from personal experience and finished in an hour or so, while others consist of in-depth technical marketing that requires more time for research.
Instead of giving up on these more complex topics or writing them off as not worth your time, consider whether or not the extra work translates into extra value for your potential customers. If that's the case, it could be prime material for gating, or requiring visitors to give you their email before accessing content.
Although not all content will be compelling enough to make visitors want to hand over their email addresses, particularly interesting or useful guides or downloads may do the trick. And considering that this gives you the opportunity to add them to your email newsletter list, it's entirely worth the effort.
We can create a content marketing strategy for your small business
Content marketing can mean the difference between struggling to attract new customers and booming into a successful business. Whether you create the content yourself or hire freelancers to do it for you, a well-executed content strategy will give your small business the boost it needs.
If you need help putting together a strategy, free to contact us! Our talented team of Internet marketers has all the expertise you need to start attracting new customers with content today.