Discover the Best CRO Companies in the World
Conversion rate optimization (CRO) can help you grow your business and convert leads on your site. However, managing your own CRO efforts takes a lot of time and expertise. That's where conversion optimization companies come in.
This page will cover the top CRO companies worldwide and how they can help your business thrive. Check out the list of CRO companies below to get started, or call 888-601-5359 to speak with a CRO expert about your goals today!
Top CRO Agencies
There are hundreds of conversion optimization companies claiming to have the best results. The following are our picks for the best CRO companies based on client reviews, pricing, portfolios, and service offerings.
Top CRO company in the U.S.: WebFX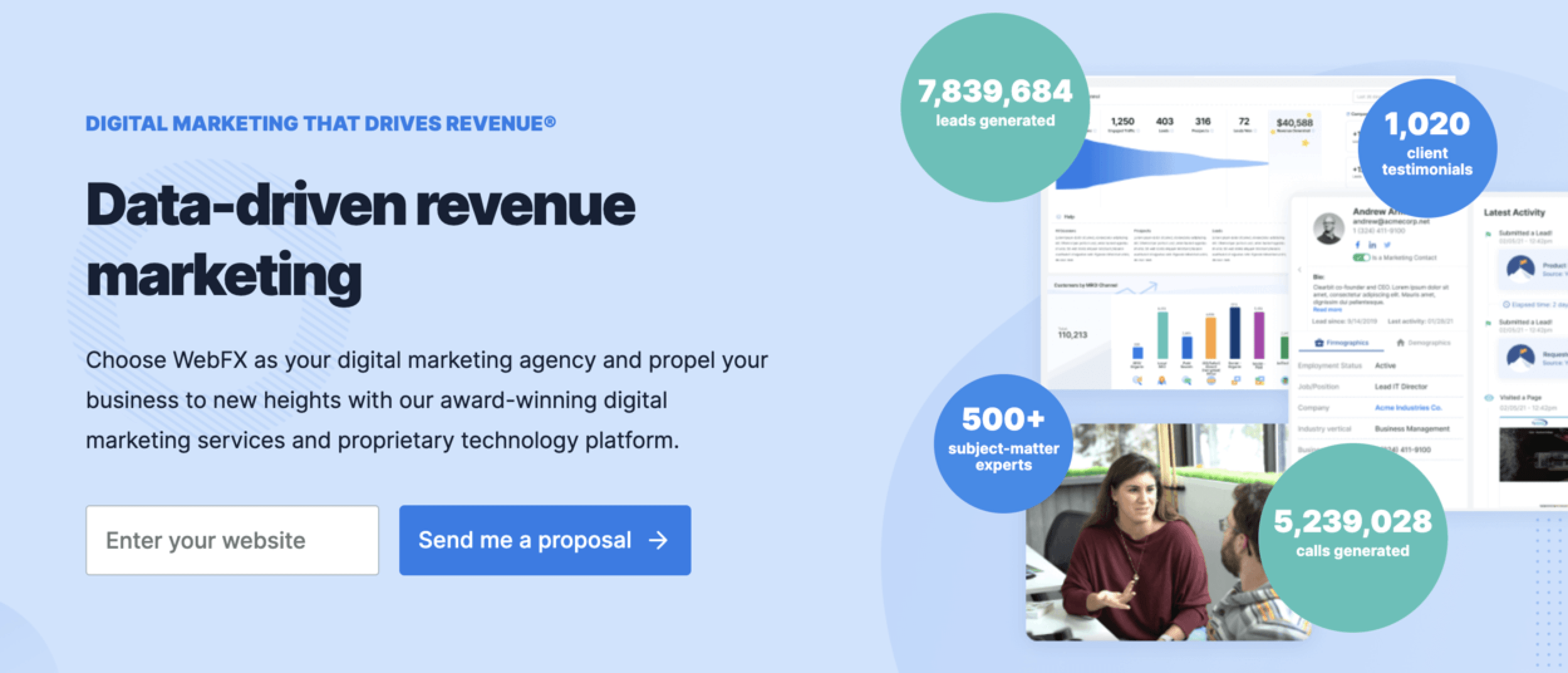 We don't have ourselves on this list for just any reason — our client reviews and portfolio of results prove that WebFX is the top CRO company in the U.S. for small-to-midsized businesses (SMBs).
WebFX boasts a comprehensive approach to all things digital marketing, including CRO. We have 25 years of experience helping clients evaluate their current website, develop an optimization plan, and track the revenue-driving results.
When you work with us, you gain access to a dedicated account manager and our proprietary software, MarketingCloudFX, which will help you track key performance indicators (KPIs) and customer data.
WebFX is a full-service agency, so our service offerings go far beyond CRO.
Whether you want to level up your CRO or launch a custom SEO strategy, we'll leverage our expertise and tech to earn you the best possible results.
Top CRO company in the U.K.: Growthcurve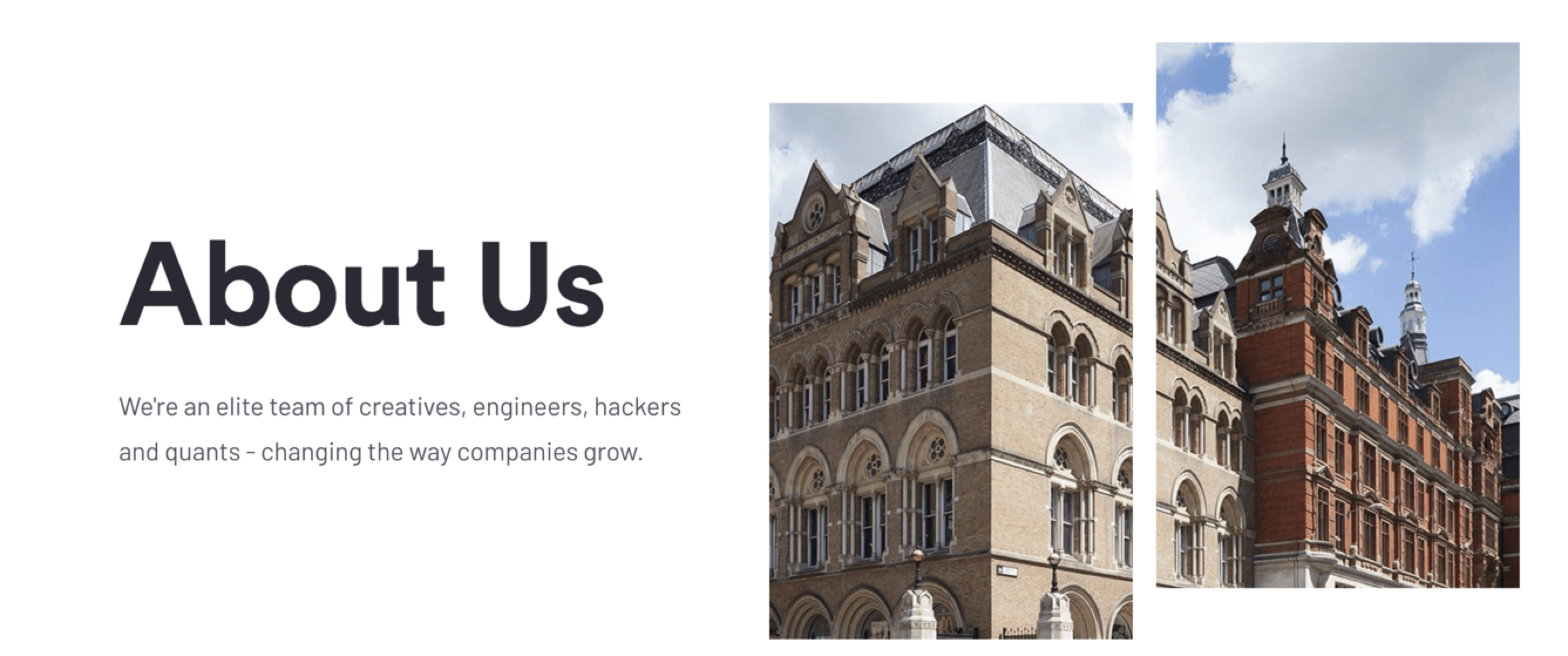 Since 2017, Growthcurve has been helping companies across the U.K. and beyond achieve their marketing goals. Their team comprises web developers, engineers, and marketing experts to help you technically evolve your approach.
Their services fall under three categories — grow, optimize, and create. Depending on your needs, Growthcurve can help you design new pages or websites, improve your technical aspects, and grow your existing strategies.
Their services target both organic and paid traffic to help you get the most opportunity out of every angle.
Top CRO company in Northern Europe: PurpleFire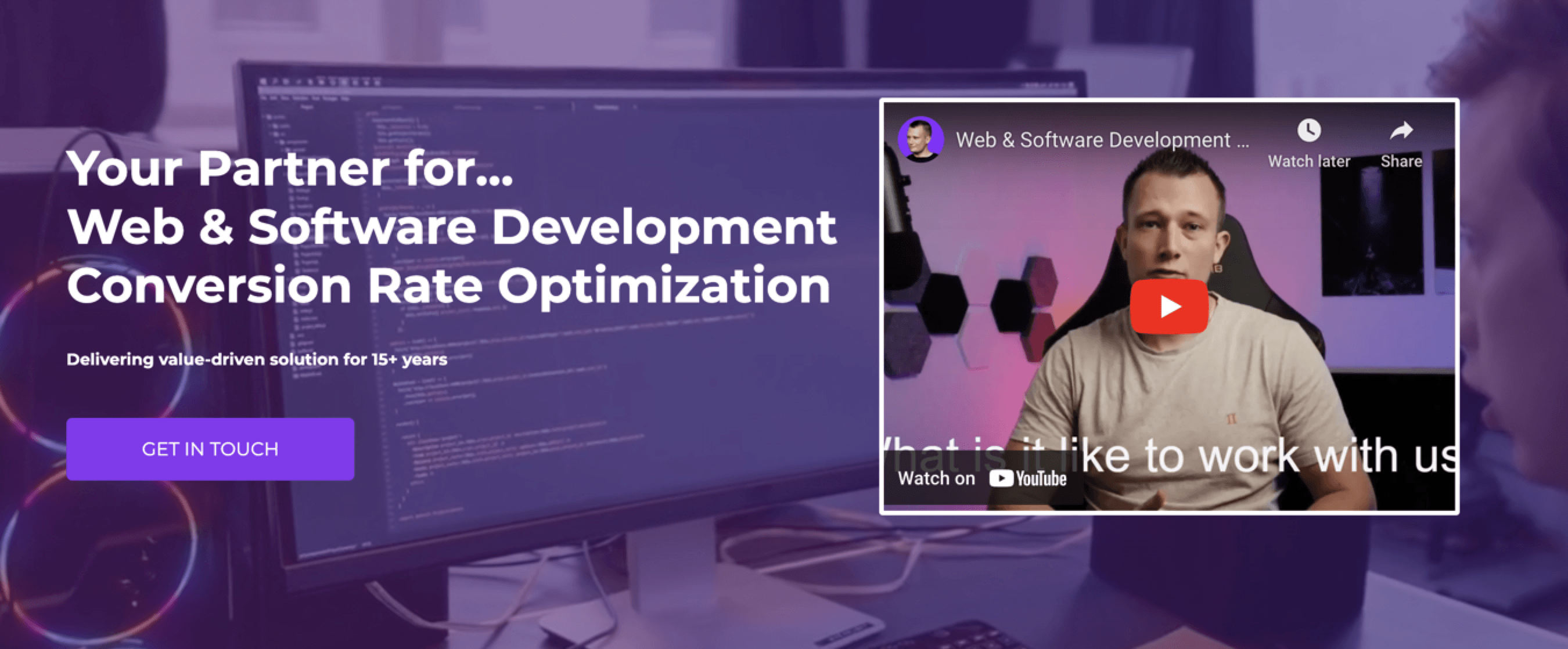 PurpleFire is a bold company with a focus on CRO and web development. Founded in 2021, they are one of the newest companies on our list. They have limited services, but their dedication to each has helped them grow their clients' conversion rates.
They make strong claims and are prepared to back them up — according to their site, they will improve your conversion rate by 30% within four months. If they fail, however, they pay you back double your investment.
They break down their optimization services into the following steps:
Discovery and listening
Active optimization
Results and analysis
Learnings and repetition
With each phase, they will look at your website, evaluate the need, create a plan, test it, and then see what works.
Top CRO company in Canada: ConversionAdvocates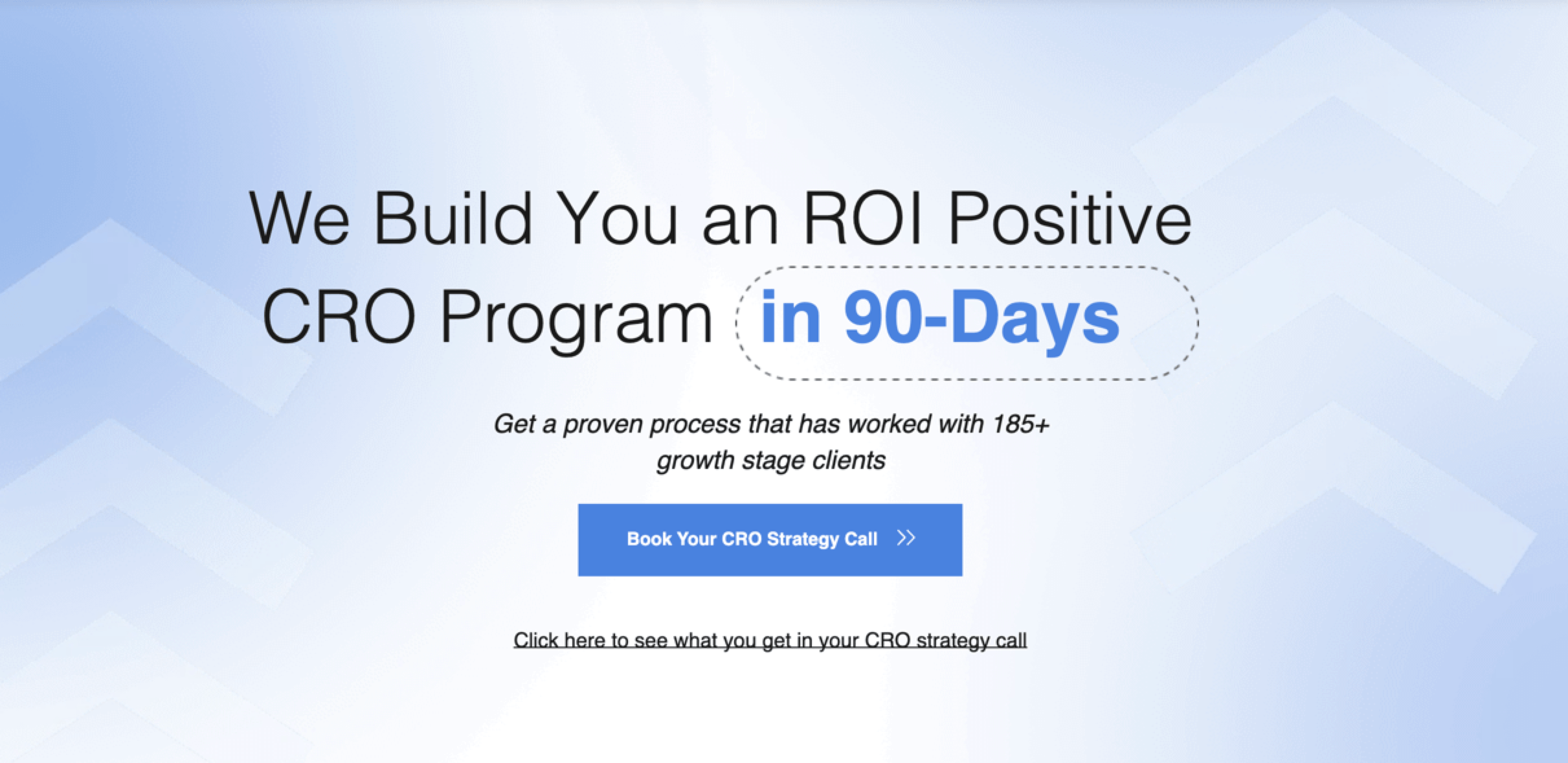 ConversionAdvocates offers data-backed CRO services with an emphasis on experimentation. Since 2013, they've helped hundreds of companies increase their revenue, leads, and satisfaction.
They also use a four-step program known as the IIEA framework:
Insight: What data do you already have available?
Ideation: How can we use that data to create a roadmap for CRO?
Experimentation: What methods can we use to improve your site?
Analysis: How did our methods work? What can we change?
Their unique framework gives this company and its clients a solid plan for tackling CRO and earning quality traffic.
Top CRO company in Southeastern Europe: Ontrack Digital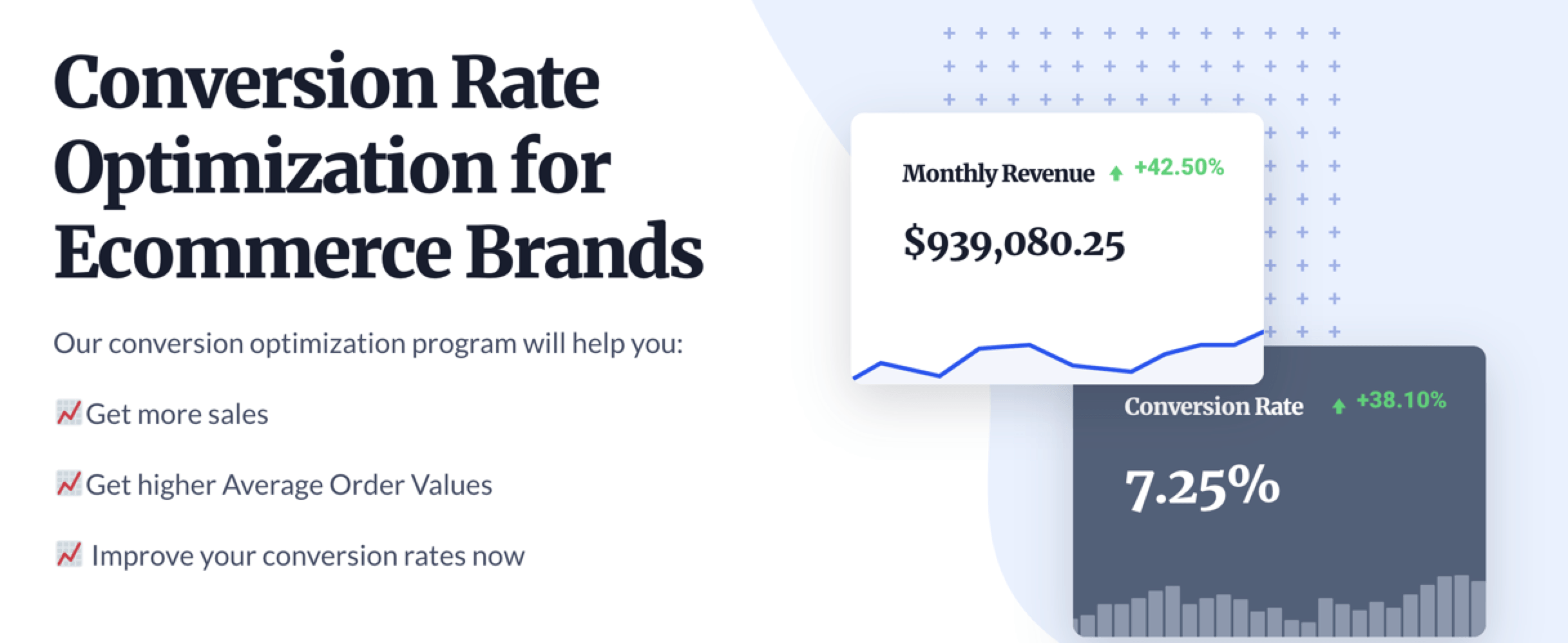 Ontrack Digital specializes in CRO for ecommerce clients. They work with ecommerce businesses to find the ideal audience, target their ads, and ensure that companies get the most out of their ecommerce site.
Ontrack Digital offers the following services:
Landing page optimization
Conversion rate optimization
A/B testing
Heuristic research and competitive analysis
CRO audit
Web analytics
They also have a series of case studies and blog posts on their website that show their past results and experience.
Top CRO company in Australia: Megaphone Marketing

Megaphone Marketing is a digital marketing agency that also offers CRO services for businesses across industries. They also offer numerous services in social media marketing, from TikTok to social advertising.
Their team focuses on ecommerce and service-based companies alike, meaning you can work with them regardless of your industry. They also offer search engine optimization (SEO) and email marketing services as well.
Top CRO company in South America: Sherlock Communications

Sherlock Communications is a leading CRO agency in South America. They emphasize the importance of understanding Latin American media trends, and they can help businesses within Latin America appeal to the right audience while understanding the market.
Their services include everything from CRO and paid search to social media and public relations. Their clients range from startup businesses to media companies looking to gain ground in foreign markets.
Their all-encompassing approach with emphasis on Latin American media sets Sherlock Communications apart from other CRO companies.
Top CRO company in South Africa: Hype Digital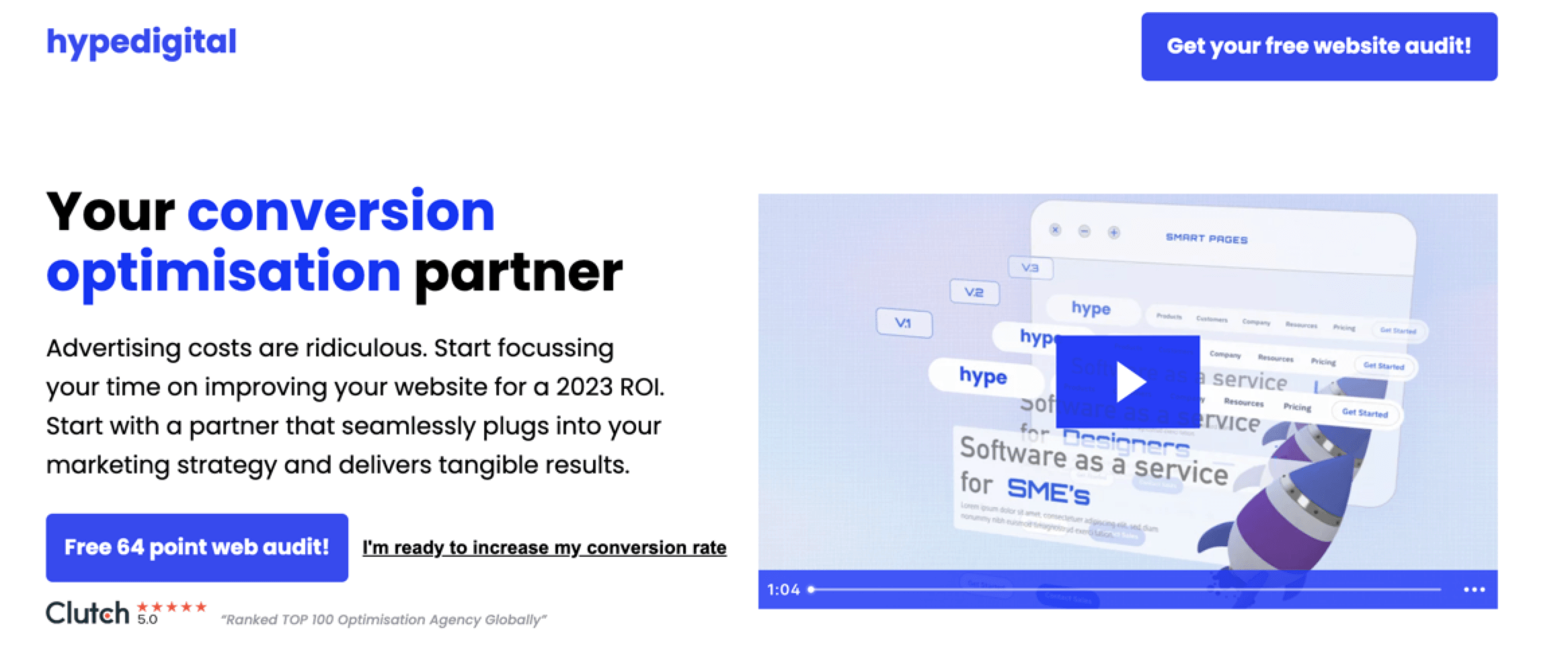 The last conversion optimization company on our list is Hype Digital. Their website is straightforward with their services — they offer complete CRO tactics that evaluate your approach to find gaps for improvement.
With Hype Digital, you can choose from the following to help with your optimization:
Personalization
Behavior tracking
Landing page creation
Copywriting
Email marketing
And more!
Ready to Grow? Get your FREE Quote Today!
"We measure our success by how much we WOW our clients."

Bill Craig
WebFX President
FAQs about CRO companies
Now that you have seen some options, you might still have questions about CRO companies and their services. Below are a few common questions about CRO companies and services to help guide you through the process.
Do I need CRO services?
Before embarking on a CRO journey, you may pause and wonder if you require the service. CRO is not a one-size-fits-all solution, but it will help a majority of companies improve their bottom line and online presence.
CRO can help with the following goals and benefits:
Increasing your customer lifetime value (CLV) by improving sales and re-engagement efforts
Generating more revenue consistently over time
Encouraging site visitors to act instead of browsing
Making choices based on data from converted leads
If you want to accomplish one or more of the goals above, CRO will help. Performing CRO ensures that you are approaching your audience from the best angle. Above all, you can expect more leads and revenue from the right CRO methods.
What services does a CRO company offer?
CRO services can vary depending on your agency, goals, budget, and needs. Basic CRO services might include the following:
Some companies may perform CRO services internally. However, there are many mistakes and nuances that aren't obvious to untrained experts. That's why CRO agencies exist — to make it easier for companies in any industry to get results while saving time.
How do I choose between the best CRO agencies?
When picking your ideal CRO agency, you must first consider your goals. What do you want to get out of your services? How can your CRO agency be supportive in your business journey?
For example, if you want to increase mobile conversions specifically, you need a company that is well-versed in mobile marketing. You also want personalized solutions — every company is different, and their CRO tactics should be, too!
Other factors include:
Your company size
Budget
Location
In-house features
A digital marketing agency like WebFX is an all-encompassing solution for any need. We have experience in web design, SEO, and paid advertising, all of which help your conversion rate.
What do CRO services cost?
Each company will have their own pricing plans, but you can expect to spend about $1500 on CRO services. The more optimization you want, the more you can expect to pay.
CRO services are an ongoing investment that will improve your company over time. As you continue optimizing your site, you can expect to see a higher return on investment (ROI) and a stronger bottom line.
Work with one of the top CRO agencies firsthand
Now that you've seen the complete list of CRO companies, the next step is simple — start your CRO services! WebFX can help you optimize your website for more qualified results.
Our services have generated 7,839,684 leads and $3,021,182,299+ in revenue for our clients, and we can do the same for you. When you choose us, we create a personalized approach that targets your business goals, audience, and budget.
We also have locations all over the world, from Guatemala to South Africa, to serve businesses across the globe with superior digital results.
Ready to get started? Complete this form and receive a free, no-obligation quote for our services.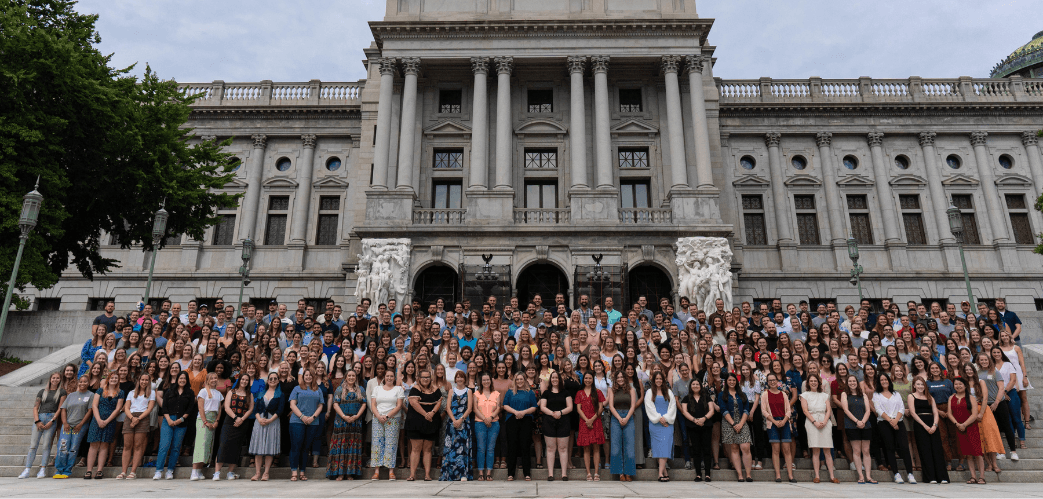 Learn more about CRO agencies, services, pricing, and industry tips!