You know your technical school can offer the kind of training that leads to lucrative, in-demand careers. But if not enough potential students are contacting you for more information about your programs, it's time to focus on your marketing strategy. And if you aren't ranking well in searches for technical schools on search engines like Google, the clear solution could be search engine optimization, or SEO.
It's not enough to just create a website and hope for the best—you have to actively market it, not only through traditional marketing methods, but by getting it in front of web searchers who may or may not know your school exists. On this page, you'll get an overview of the benefits of SEO for trade schools, as well as a few steps to help you put a strategy in place.
Keep reading if you want to learn more, and give us a call at 888-601-5359.
Independent research from Clutch has named WebFX the
top SEO company

in the United States.

Clutch has personally interviewed more than 250 WebFX clients to discuss their experience partnering with us.

Read More Clutch Reviews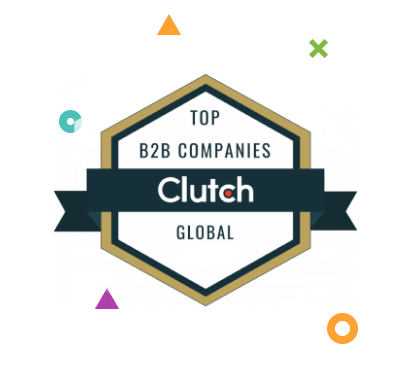 How is SEO different from other marketing methods?
The major difference between SEO for technical schools and other marketing tactics is the level of proactive outreach on your part. With traditional marketing tactics, you design a message and pay your local paper, radio station, or a billboard company to run it for a set amount of time. Then, when the campaign is over, the ad stops running, the billboard comes down, and you may or may not have attracted leads in that time.
SEO works differently. You don't determine the time to reach out—the prospect does by initiating a web search. The visitor decides when and where to look for relevant information, and then decides which results to click. In this case, potential students are the ones calling the shots. It's up to you to make sure your content is aligned with their searches by regularly optimizing it to meet changing search behavior.
Hear What It's Like to Work With WebFX!

"WebFX has a full team of competent people that work diligently and quickly on our marketing and SEO needs."
Christian School In Pa
What are the benefits of SEO for technical schools?
The goal of marketing is to help you promote your school and programs and convince prospective students to choose your programs over your competitors'. This often requires a lot of time and money, and targeting the most qualified prospects is difficult. SEO can help you overcome these challenges, because:
Leads are more targeted
Most traditional marketing techniques attempt to target qualified prospects, but often fall short because they are based on assumptions. It's hard to know exactly who listens to the radio stations or drives by the billboard locations you run ads on, so you never know for sure if you've chosen the best channel for your message. By contrast, most of the people performing searches for technical schools are prospective students, so your site is always reaching them at the right time.
It's cost-effective
Traditional methods can certainly show return on investment, but not almost none can match the ROI generated by SEO. Optimization isn't free, but overall costs tend to be lower while also reaching more qualified prospects, resulting in better response rates.
It builds credibility
Because search engines consider authority when ranking websites, a good SEO strategy involves practices like link building and content marketing. This will not only help your site rank well, but will help you build credibility online.
What are the elements of a successful SEO strategy?
Optimization isn't a one-time effort—it's an ongoing process. It requires several weeks and months of planning and implementation, followed by diligent monitoring and refinement going forward. If you're unfamiliar with the process, though, it can be difficult to know where to start. Here's what you need for an effective strategy:
Defined goals
So, you want to reach the top of search rankings. Why? What do you want to happen once your site is generating more clicks via sites like Google and Bing? When you define your goals, you'll have a better idea of how to map out the rest of your SEO strategy.
If you want to generate more inquiries, for instance, you might optimize to bring more traffic to a landing page with a specific form. If you want to increase enrollment among older adults, you may target your strategy towards terms like "adult learners" or "working professionals." Of course, you may have many goals, but determining what they are up front will help you create the specifics of your strategy.
Streamlined communications
Some of your instructors teach students to not perform certain tasks in a haphazard way. They have to gather the right tools and materials and follow certain procedures to do the job right. Your SEO strategy has to work the same way. Before starting, create a set of workflows that your entire team can follow.
Identify the person or persons responsible for certain tasks, including content management, technical support, and analysis. Set milestones for reporting, analysis and other benchmarks. Once your procedures are in place, bring the rest of the organization on board to ensure everyone is working towards the same goals. And if you choose to work with an SEO agency, this step is even more important. Communicate your goals, determine how you'll work together to achieve them, and establish a clear reporting system.
Straightforward analytics
When done right, SEO helps increase website traffic and conversion rates, which is beneficial to any business. However, simply hiring an SEO agency or creating a strategy isn't necessarily your ticket to success. You'll need to measure your performance on a regular basis, and know how to spot areas that need improved.
Find an analytics program that will let you measure, analyze, and report different performance metrics. Check it on a regular basis to see how your strategy is working, and whether you're meeting your goals. This information will show you where your strategy needs to work and how you can optimize for even better results in the future.
How WebFX can help your technical school succeed with SEO
You can't always know whether your traditional marketing campaigns are reaching prospective students at the right time. With SEO, that's not the case. With an optimized site, you can reach students where they're already looking, and easily analyze just how well your strategy is working.
For more information on how your technical school can start using SEO, feel free to contact us! Our talented team of SEO experts is more than happy to assist you in creating and implementing a strategy for attracting new students and generating more revenue.
Earn a 20% greater ROI with WebFX